The new Lamborghini Aventador Essenza SCV12 is "the direct descendant of cars such as the Miura Jota and Diablo GTR," explains Lamborghini. It's quite bonkers, but it's not the first time the Italian carmaker has alleviated itself from things like 'rationale' and 'logic' to build track-only supercars.
Step forward, Mssrs. Diablo SV-R—the first 'official' Lamborghini motorsport entrant built back in 1996—and its successor, the Diablo GTR. Again, built as a track version of the road-going GT car.
With the unveil of the SCV12, we deemed it prudent to furnish your brain with pictures of these delightful cars, because any day you view a track-honed Diablo is a good day. Or something.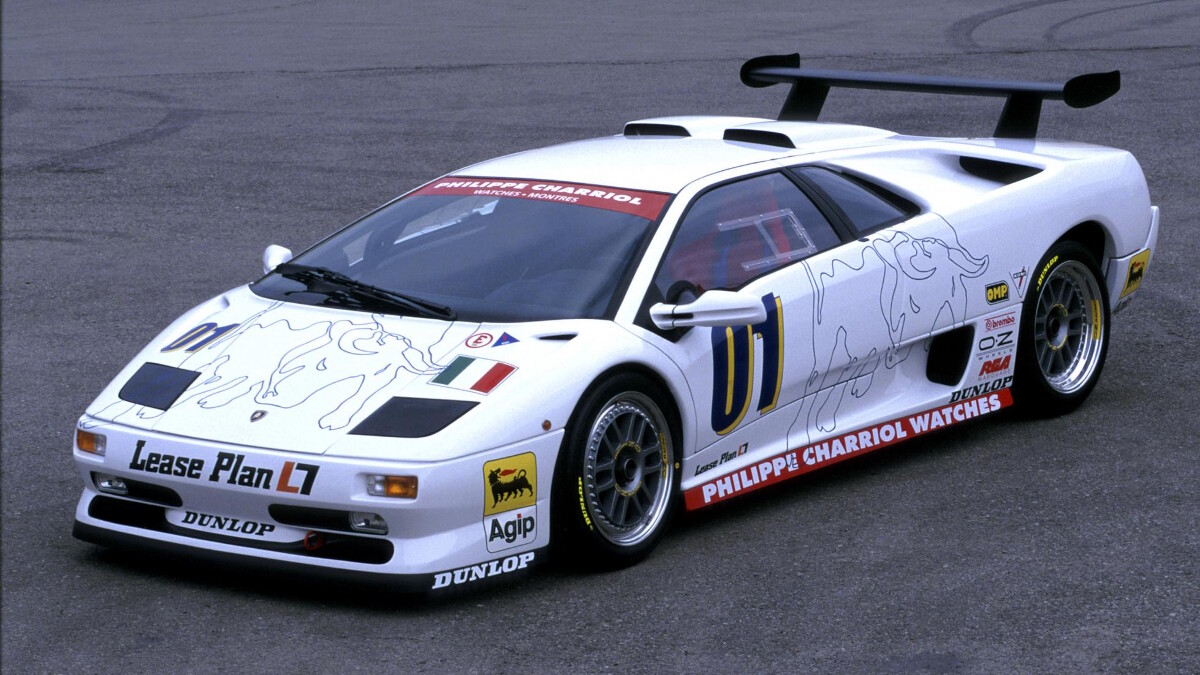 Continue reading below ↓
Recommended Videos
So, the Diablo SV-R. Announced at the 1996 Geneva International Motor Show (remember motor shows?), it was built specifically for a one-make race series called the Phillipe Charriol Super Sport Trophy. Catchy.
Within a month, all 25 Lamborghini SV-Rs—the "maximum number that could be built in time for the first race"—had already been reserved. It's quite plain to see why.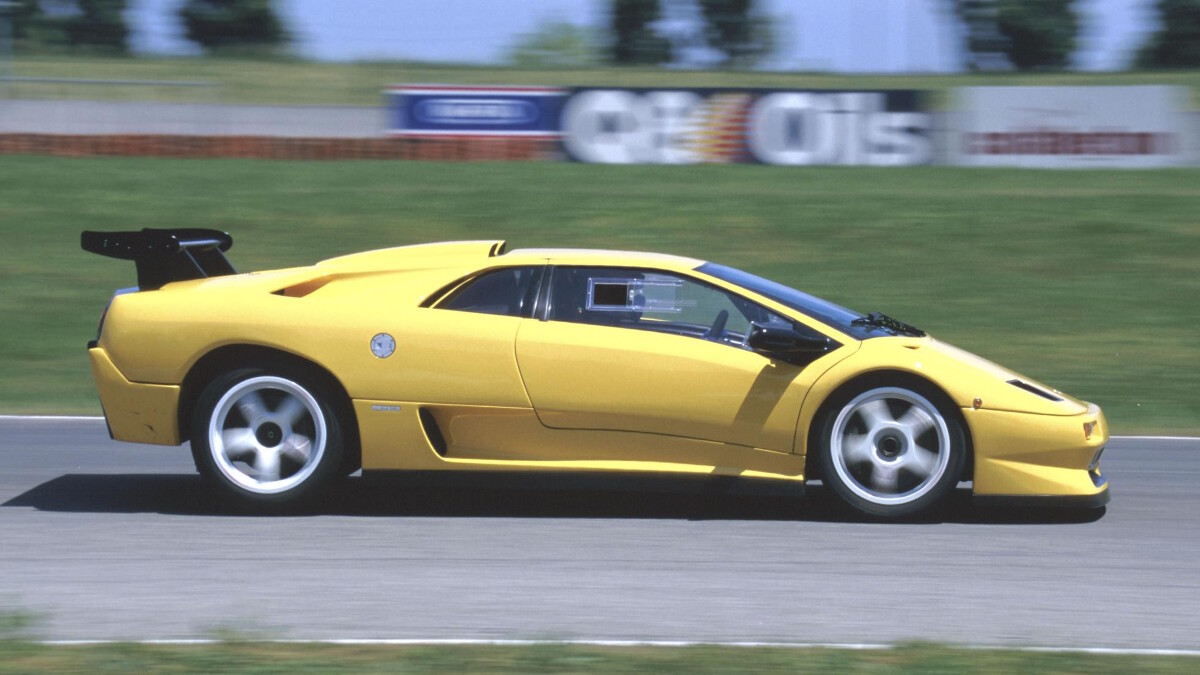 Over the SV from whence it came, the SV-R featured extra chassis strengthening (14 points were reinforced), the fitment of a roll cage (that the SCV12 does without), racing suspension, and larger ventilated Brembo brakes, and a "general weight reduction." Some of which came from binning the pop-up headlights.
That's the 'standard' SV-R Lamborghini delivered in a really big box to each participant of that Really Long Winded Race Series we mentioned earlier.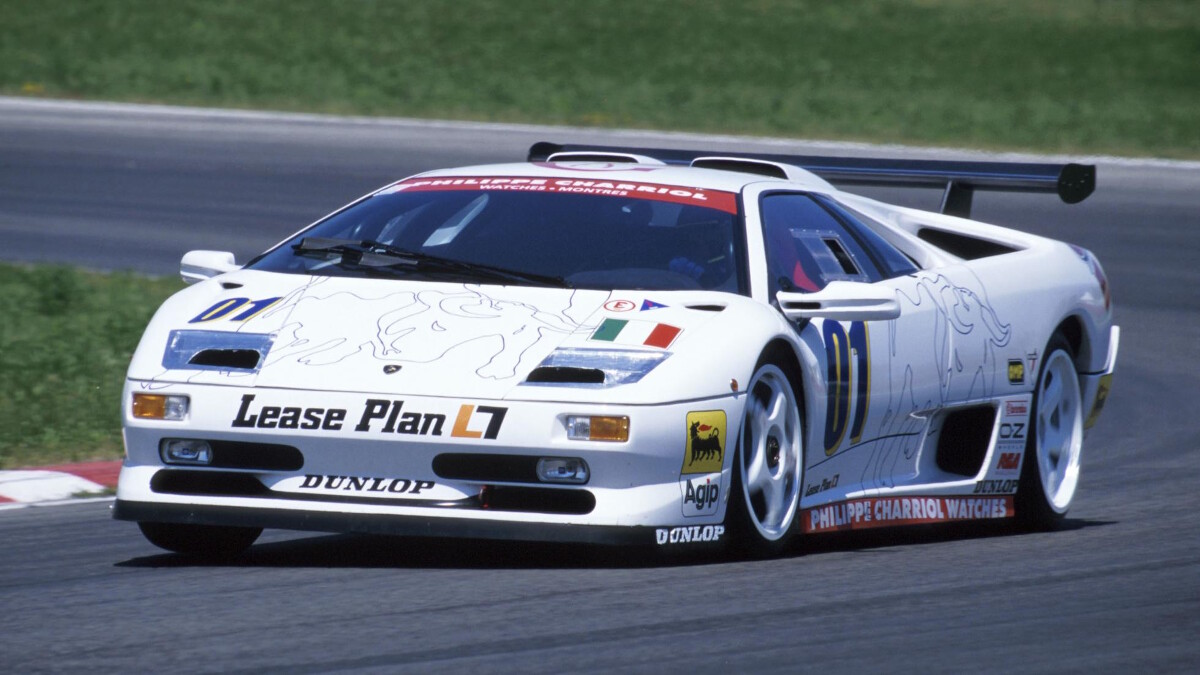 Teams also took delivery of the special 'racing kit,' consisting of a new front spoiler, carbon-fiber rear aero extractor, a carbon-fiber rear wing, new side skirts, a racing exhaust, lower gear ratios, and even polycarbonate side windows.
There was V12 goodness contained within, via a 5.7-liter naturally aspirated engine kicking out 540hp at 7,100rpm, and the ability to go from 0-100kph in "below four seconds." Fast. Pointy. A bit mad. We like.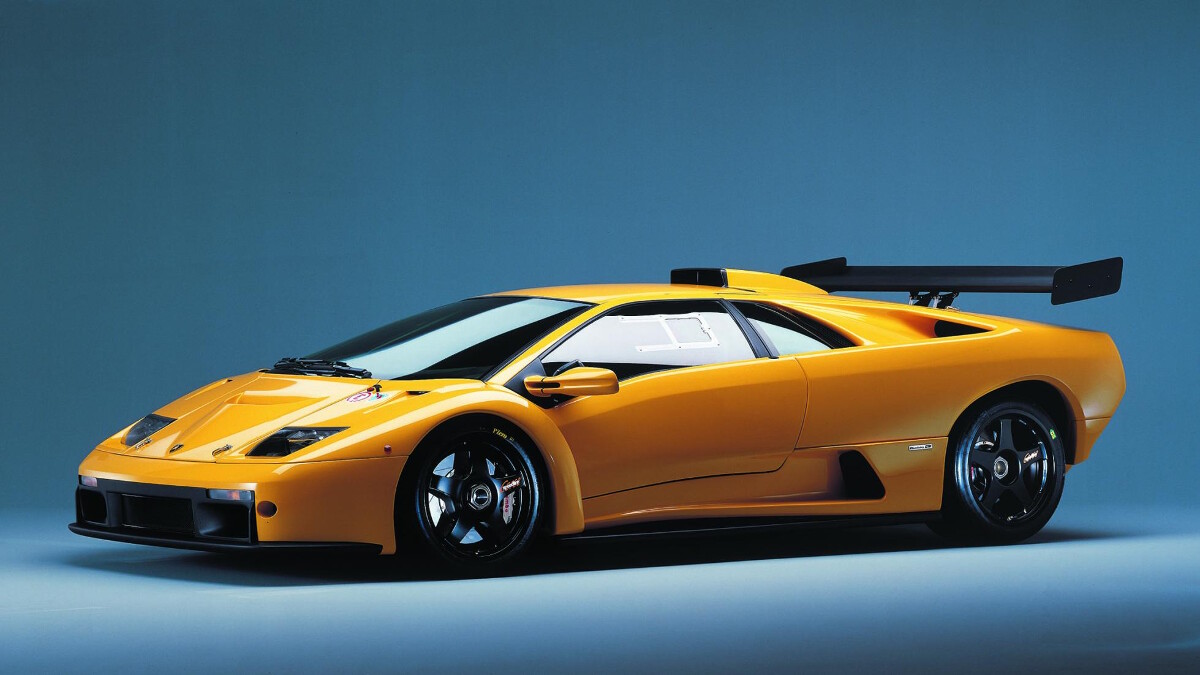 A few years after That Race Series, Lamborghini rolled out an even more hard-core Diablo GTR, building just 31 cars to go racing in. It was made almost entirely from carbon fiber, and featured Plexiglas windows, a new aero kit, adjustable racing suspension, and some Brembos.
The V12 underneath—now a 6.0-liter because that's what the road-going Diablo GT got—was massaged up to a socking great 590hp, or 40hp more than the Diablo SV-R, don't forget.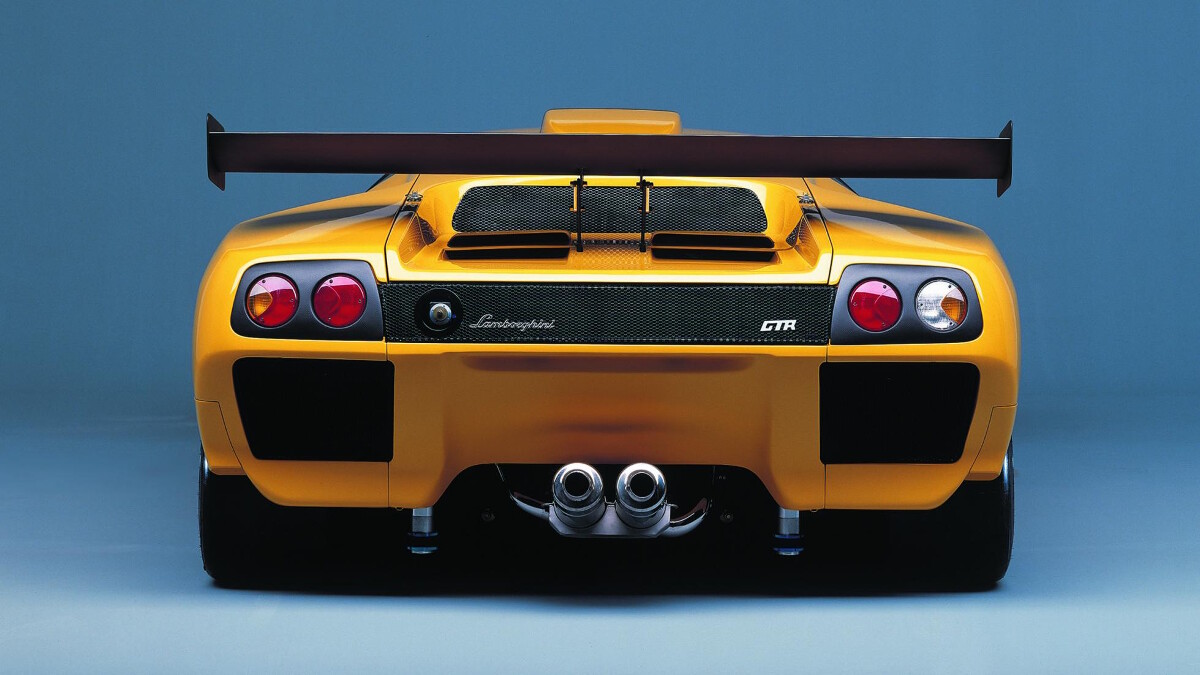 It featured such hits as a multi-throttle intake manifold, variable valve timing, a dynamic air-inlet duct system, titanium connecting rods, and a lighter crank. Remember, this is a near-600hp naturally aspirated V12 Lamborghini with a racing exhaust. It won't be the worst sound you hear on a race weekend.
A few years ago, one of these GTRs went up for auction, with RM Sotheby's saying at the time that it was "the most hard-core and outlandish car Lamborghini had produced up to that date." It was the most powerful V12 that Lambo had built up until that point, sure, could top out at 338kph, and had a rear wing bolted onto the actual chassis. Lunacy.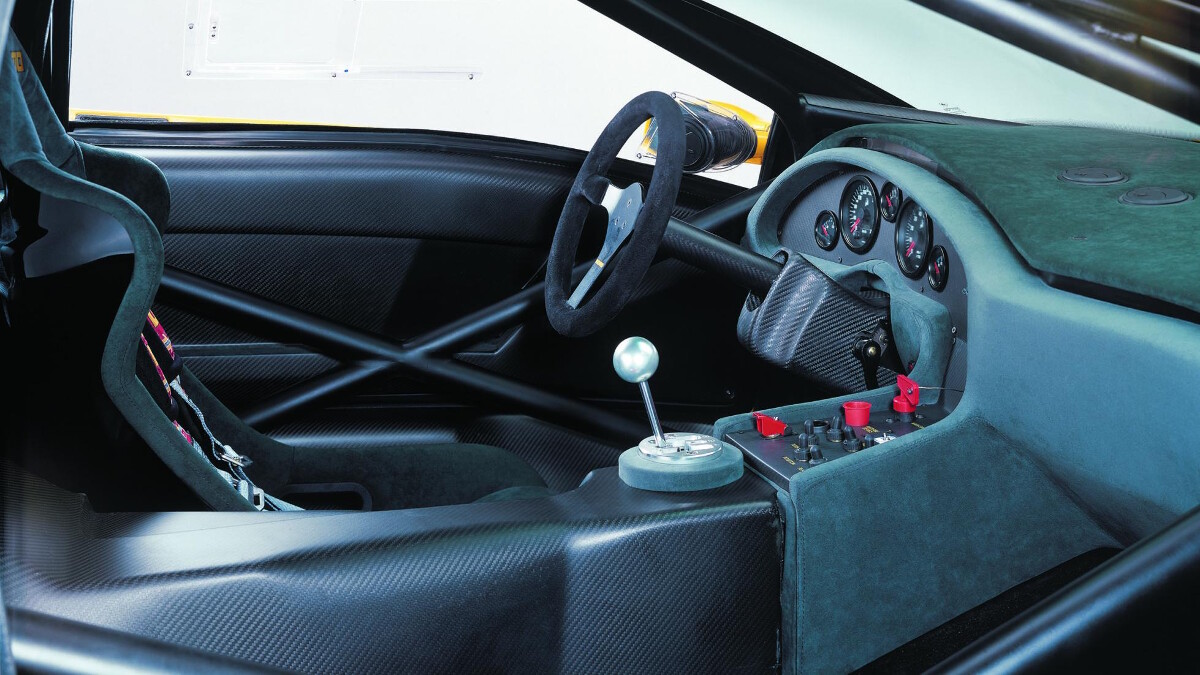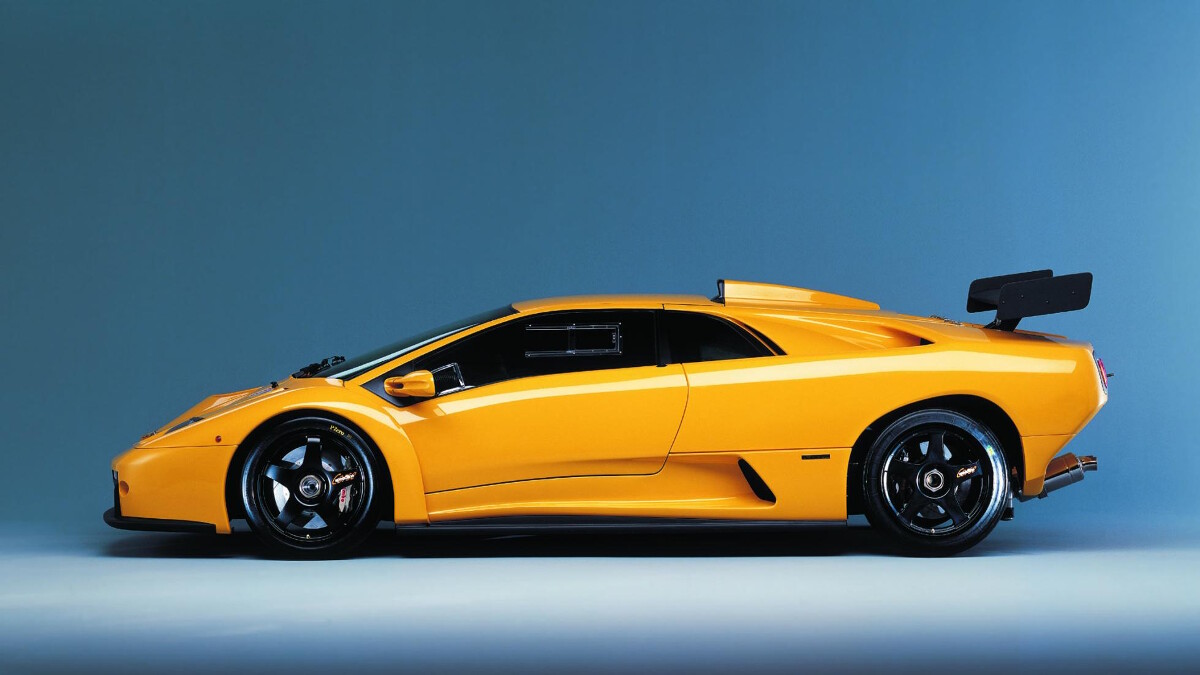 NOTE: This article first appeared on TopGear.com. Minor edits have been made.