As far as modified cars go, we love those that have an interesting story behind them. One such ride is a Land Rover Defender 90 owned by Goyo Larrazabal. Here's the story about his prized ride, in his own words:
"I've been slowly customizing a 2014 Land Rover Defender 'D90.' I got it right after Yolanda. I realized then that I didn't have a vehicle I can use in Manila in case a disaster strikes.
"Through the years, I've done so many modifications, one of which is the audio-system upgrade. The D90 is famous for its terrible acoustics and almost nonexistent soundstage. Being stuck in traffic for hours every day, I feel that having a good audio system is key to keeping your sanity. In 2018, the D90 won an EMMA National Audio Competition Award."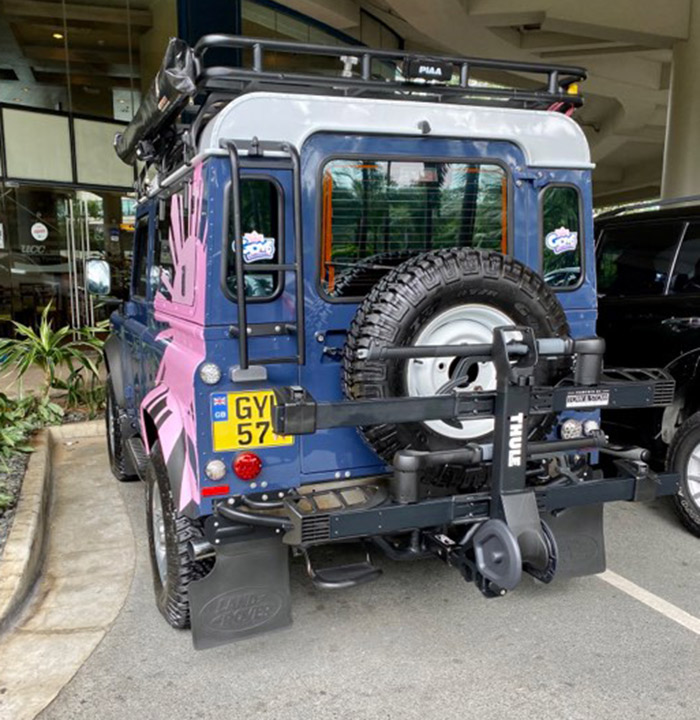 Continue reading below ↓
Recommended Videos
"This D90 was also the first unit the Philippines to have its manual transmission converted to an automatic transmission. Many others have followed suit. My main purpose now is to design a viable 90 that's suitable for over-landing. For the next two years, I'll be driving around the Philippines. That's in preparation for my long-term plan, which I started thinking about in 2015.
"My plan is to drive from Asia to Europe. Starting from Thailand, I'll drive through about 22 countries, and end in Mungia, Spain, where my family originally came from before migrating to the Philippines. Driving around the Philippines will teach me lessons about traveling longer distances and, more important, will allow me to experience the beautiful countryside."
Thanks for sharing your car's story, Goyo! See you on the road!