Say what you want about the all-new Land Rover Defender, but you have to admit that the 4x4 is a solid piece of engineering.
It might not have pleased the purists who thought the old Defender was never broken and never needed to be fixed, but the new model is still an upgrade in almost every way. Land Rover, apart from adding in a more potent engine, a more refined transmission, and a more modern suspension setup, has loaded heaps of tech in the new Defender—all of which make the SUV a more capable off-roader than it's ever been.
Well, that's at least what the spec-sheet tells you. But how does it actually fare in the outdoors? Top Gear deputy editor Jack Rix was fortunate enough to embark on a three-day expedition with the new Defender around the country of Namibia out in the southern parts of Africa, and he found out the answer to just that.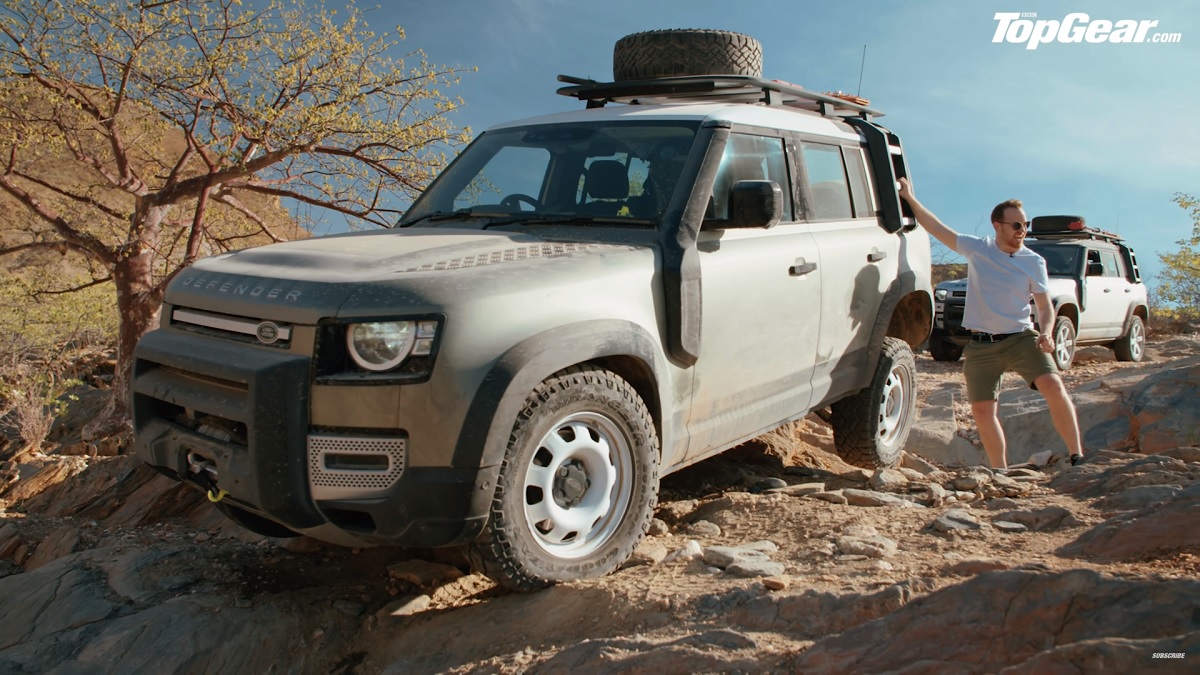 Continue reading below ↓
Recommended Videos
Their convoy started off at Opuwo, moving north toward Van Zyl's Pass, onward to Marienfluss and back down south to Purros. From there, the party went around the Skeleton Coast, crossed the Hoarusib River, and then circled back to the kickoff point in Opuwo. In total, the vehicle traversed nearly 700 kilometers of sand, mud, gravel, rocks, and even water—basically just about everything you can throw at it. After everything, the Defender came out unscathed… save for one flat tire, that is.
"If you buy this car, you owe it to the engineers to go and do some of this stuff," says Rix. "You need to see what this car is capable of—it's absolutely phenomenal."
Now, if you want to see the TG crew's adventure, click play on the video above. Do share in the comments, too, your thoughts on the new Land Rover Defender after seeing it in action here.