Land Rover has grown sick and tired of aftermarket companies pimping its wares—often with scant regard for functionality or taste—and creaming off cash it could be keeping for itself. For this reason, the new Defender's options list is...comprehensive. Two wheelbases, four engines, several trim levels, four increasingly beardy bundles—Urban, Country, Adventure, and Explorer—and the ability to add any option individually (from aluminum dog ramps, to a sardine-tin peel-back roof), it's quite the minefield.
Our first encounter with the new Defender was in Namibia—a place where off-road tires are less about achieving that perfect arch-filling stance, and more about not getting stranded in the desert and dying a slow and crispy death. So let's take a closer look at the various bit that were added to 'our' Pangea Green Defender 110 D240 to make it unstoppable in the Namibian desert.
1) Knobblies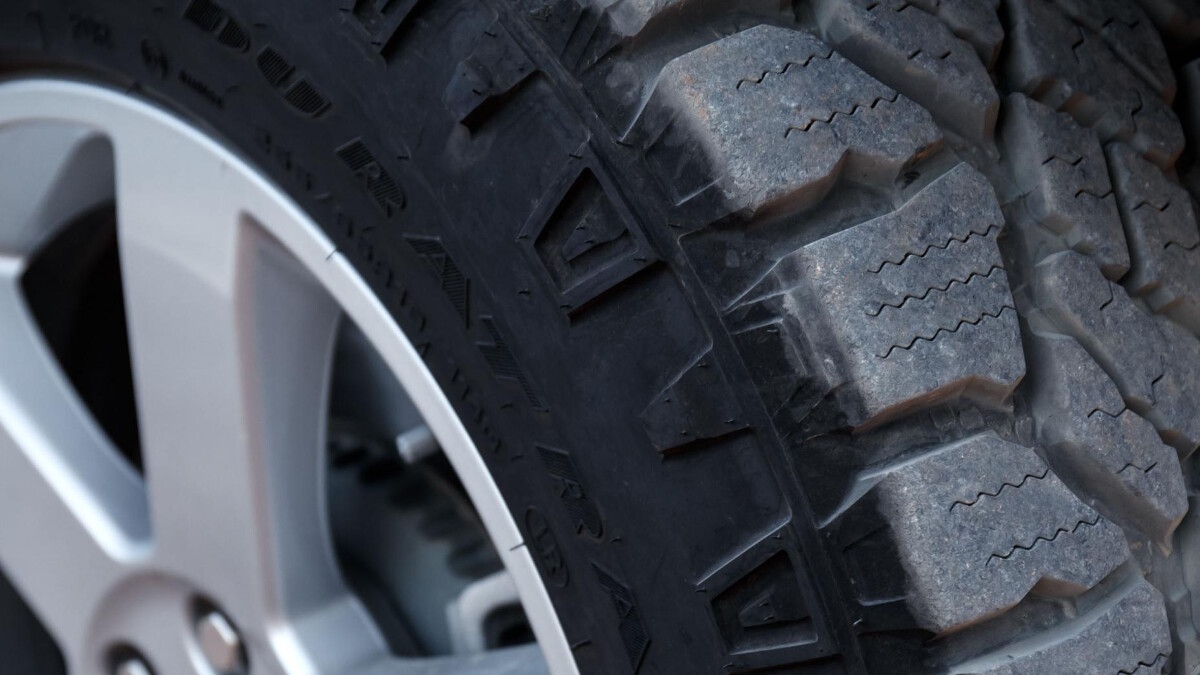 ADVERTISEMENT - CONTINUE READING BELOW ↓
Essential kit for any hipster worth their Himalayan salt. Goodyear Duratrac off-road tires will add a bit of grumble on the cobbles around Brick Lane, but on the one small stretch of bitumen we could find in Namibia, refinement was still pretty good. Bearable, certainly. If you live out in the sticks, you could easily fit these and be done with it. They work everywhere—on the farm, on the school run, and across the desert if you drop a few psi. Part of the £1,405 (P83,450) off-road pack.
2) Steelies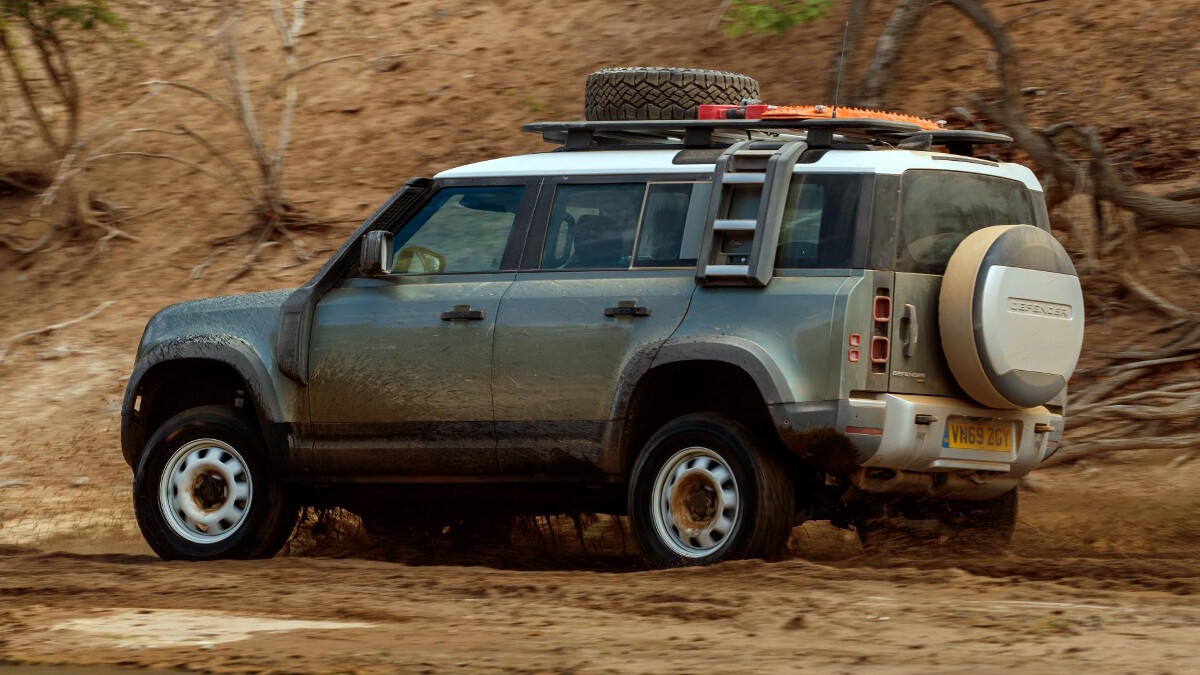 ADVERTISEMENT - CONTINUE READING BELOW ↓
Recommended Videos
Does it get cooler than this? No, it doesn't. These 18-inch white steel wheels fitted as standard on entry trim levels, although you can retro-spec them on better-equipped models too for that back-to-basics aesthetic. At the other end of the scale you can option up to 22-inch rims.
3) Winch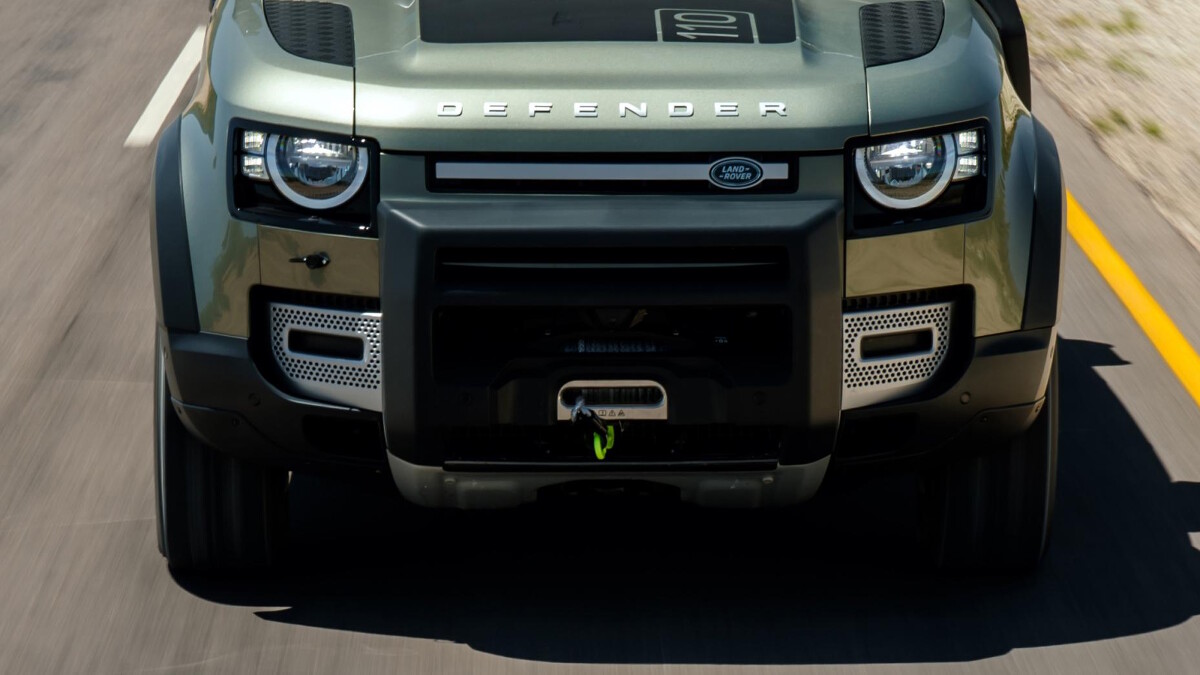 ADVERTISEMENT - CONTINUE READING BELOW ↓
Capable of pulling the Defender up a vertical wall, apparently, the remote-control electric winch (price TBC) is the ultimate power tool. Perfect for dragging inconsiderate neighbors out of your favorite parking space, and for off-road mishaps, it's bolted directly to the chassis, features a 40-meter synthetic rope and has a maximum pulling force of 4.5 tons.
4) Snorkel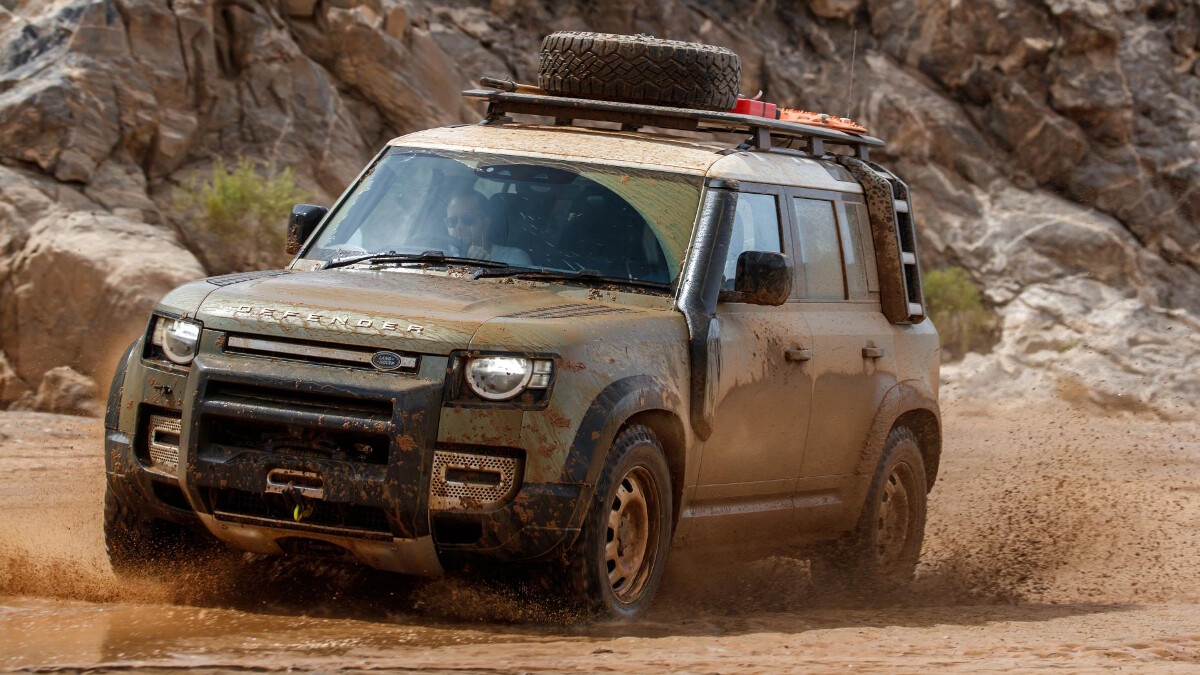 ADVERTISEMENT - CONTINUE READING BELOW ↓
Contrary to popular belief, fitting one of these raised air intakes won't increase your wading depth—that stays at 900mm (roughly up to an average adult's hip)—but it does help to keep sand, dust, and other debris out of the engine. It also lets everyone know you take this off-roading thing a bit too seriously. Yours for £743 (P44,130), or as part of the £3,418 (P203,010) Explorer pack.
5) Pannier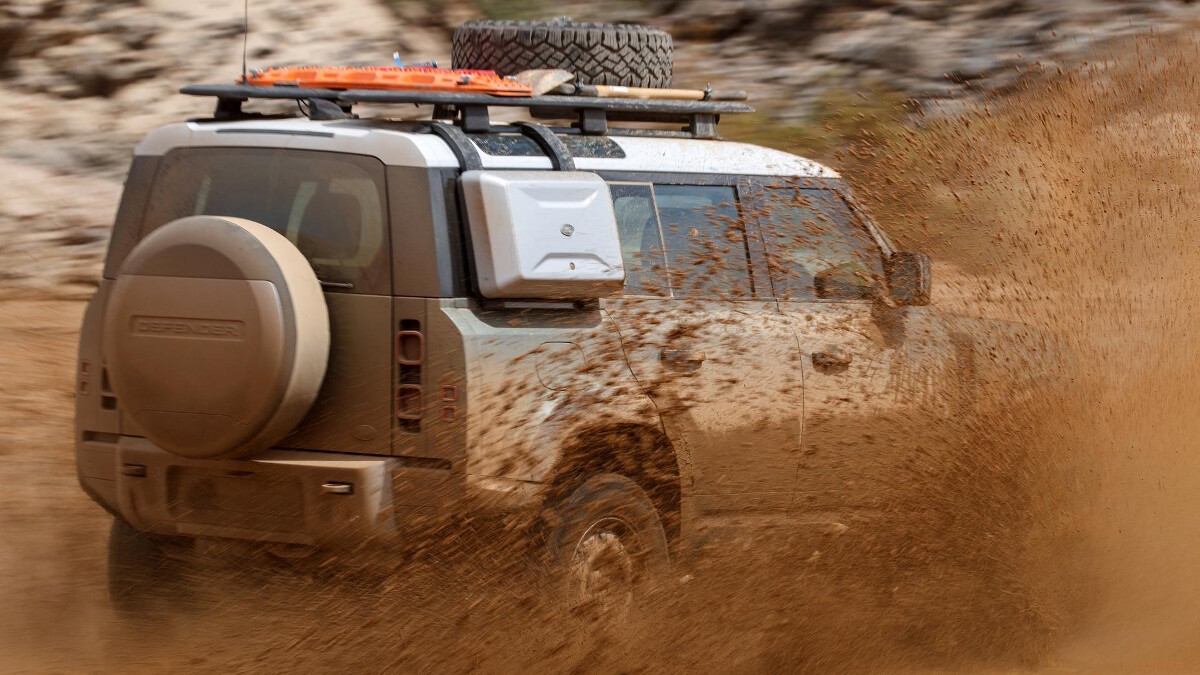 ADVERTISEMENT - CONTINUE READING BELOW ↓
Waterproof, lockable, replaces the controversial body-colored square graphic on the side window (which can be deleted if you so wish) the pannier carries 24 liters and up to 17kg of stuff. The automotive equivalent of a man bag isn't cheap—£708 (P42,055) or comes as part of the £3,418 (P203,015) Explorer pack.
6) Roof rack
ADVERTISEMENT - CONTINUE READING BELOW ↓
Because it was designed from the outset, alongside the car itself, the Expedition roof rack produces remarkably little wind noise and looks like it was always meant to be perched there. Now that we've seen it, those Defenders without one look strangely naked. It's stong, too, with a load capacity of up to 132kg and will cost you £1,248 (P74,125) on its own, or comes as part of the Explorer pack.
7) Second spare wheel/jerrycan/shovel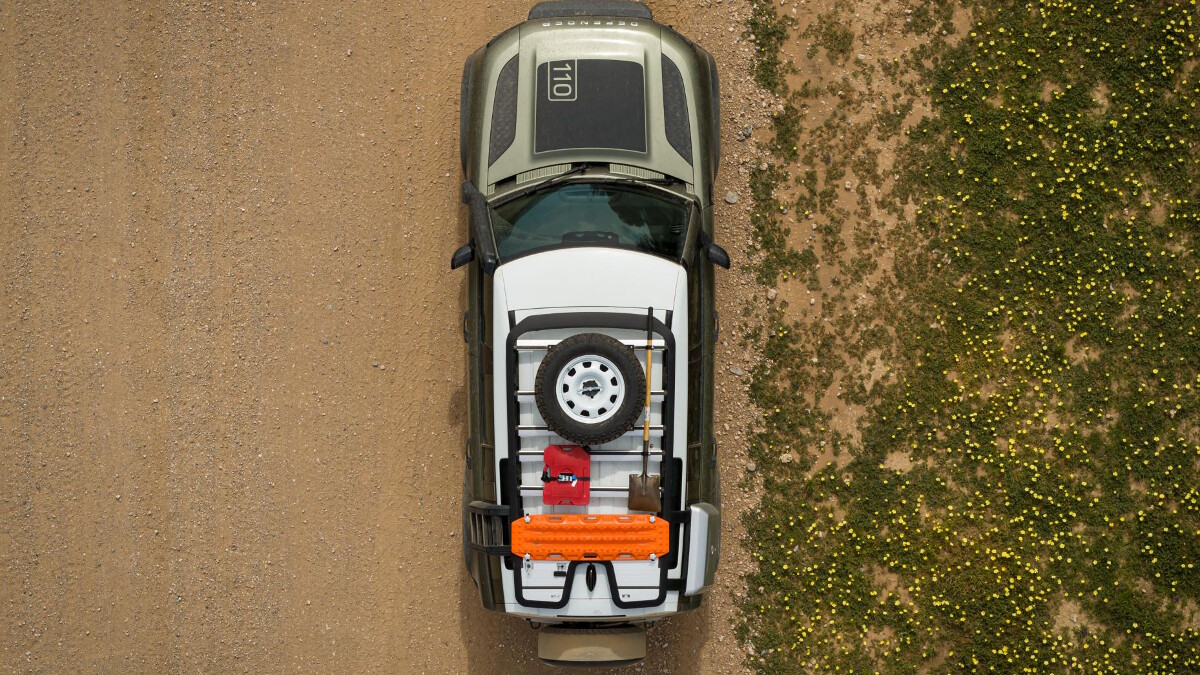 ADVERTISEMENT - CONTINUE READING BELOW ↓
Top Gear didn't require the second spare wheel because of high levels of driver skill/blind luck (delete as appropriate). Doubles up as an excellent elevated seat to take in your surroundings. Spare wheel mounted on the boot door has an optional cover and weighs a fair bit, so you need some muscle to open and close the side-hinged tailgate.
As for the jerrycan...you never know when you're going to run out of diesel in the middle of the desert. To be fair, there's an 85-liter tank, which means a theoretical range of nearly 1,125km, so even if you drive it without due care and attention it's unlikely.
Oh, and the shovel? If we had a bag of lime and some rope up here too, the police would probably start asking questions. Nothing sinister here, this spade is for digging ourselves out of a pickle or, if you're going to be using your Defender strictly within the M25, bashing muggers on the head with.
ADVERTISEMENT - CONTINUE READING BELOW ↓
8) Sand ladders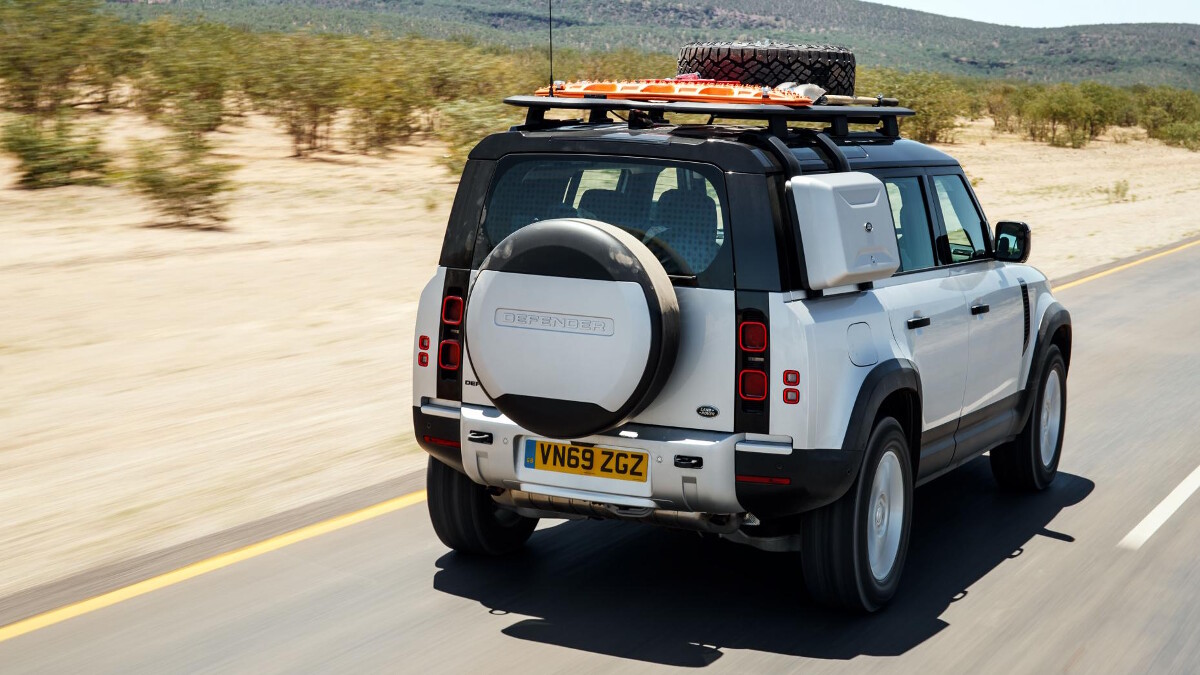 Useful when you're buried and going nowhere fast, also add a flash of color to the rear view. Us? Tarts? Never…
9) Actual ladder
ADVERTISEMENT - CONTINUE READING BELOW ↓
Pull a latch to unfurl these beautifully integrated steps. Feel a bit flimsy when unfolded but didn't snap under the weight of my love handles, so surprisingly durable. Turns your roof rack into an easily accessible sun terrace.
10) Hood graphic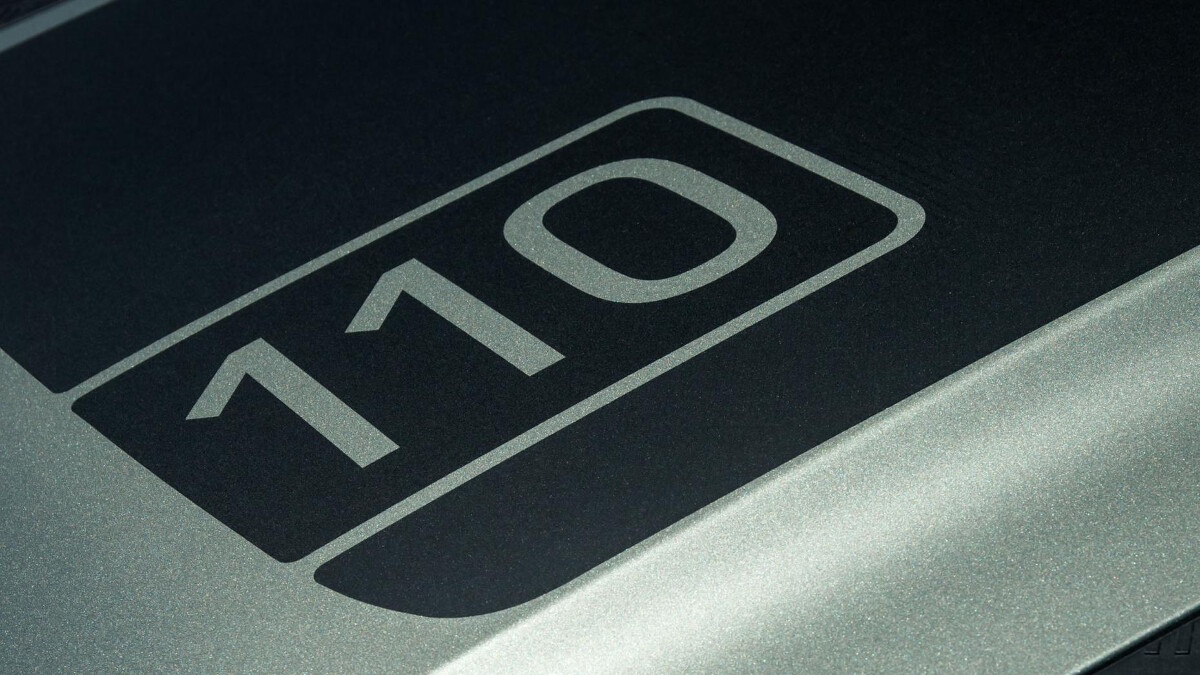 Matte black '110' decal plastered across the hood next to the fake tread plates is not a good look. It will cost you £150 (P8,910) on its own, or comes bundled with the Explorer pack. No need to show off, we'd scrap it.
ADVERTISEMENT - CONTINUE READING BELOW ↓
NOTE: This article first appeared on TopGear.com. Minor edits have been made.