We all know how stunning the Lexus LF-30 Electrified concept car looks like, and we were present for its unveiling at the 2019 Tokyo Motor Show. An added bonus during our trip to Japan, though, was the chance to experience some of the technology that the concept car aims to highlight. Here's the mind-blowing thing: These 'future' technologies exist, here and now.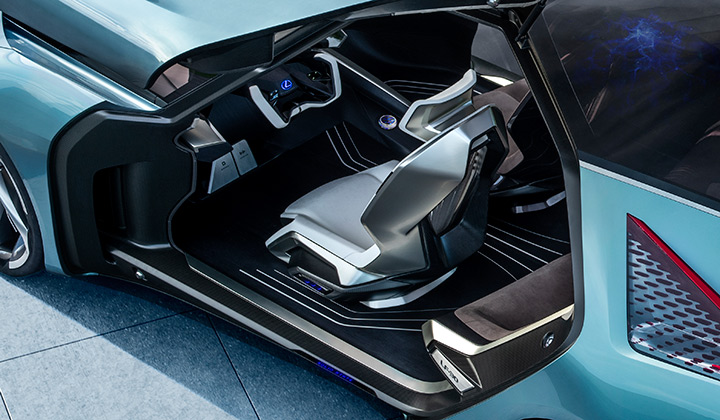 The location of the side trip was the Higashi Fuji Test Course. No photography was allowed at this top-secret facility owned by Toyota Motor Corporation. Will I get into trouble if I were to reveal that I had to sign a non-disclosure agreement? I hope not.  Anyway, I got to experience some cutting-edge driving technology for myself that blew my mind, including a sneak peek of a future production model. Now before the lawyers come knocking, I will stop right here. What I am allowed to write about is my experience with Lexus's Advanced Posture Control.
ADVERTISEMENT - CONTINUE READING BELOW ↓
'Posture' is how a car behaves when in motion. Is it stable at high speed? How does it handle corners? Does it oversteer or understeer? Can driver induce either behavior depending on the kind of steering, throttle, or braking input? Every car has its own unique 'posture' if you will.
This isn't just about drive layout and engine location (FWD, RWD, AWD) mind you. It's about how a car was engineered. That's why Gran Turismo is such a car guy's dream. You can experience the unique characteristics of a car in the virtual world. I get a kick out of 'driving' a Ferrari F40 or a RUF CTR Yellowbird, because it is possible, but unlikely, that I will get a chance to do so in real life anytime soon. Gran Turismo succeeds as a game because it is a proper simulator that emulates real cars. Car guys like me love it.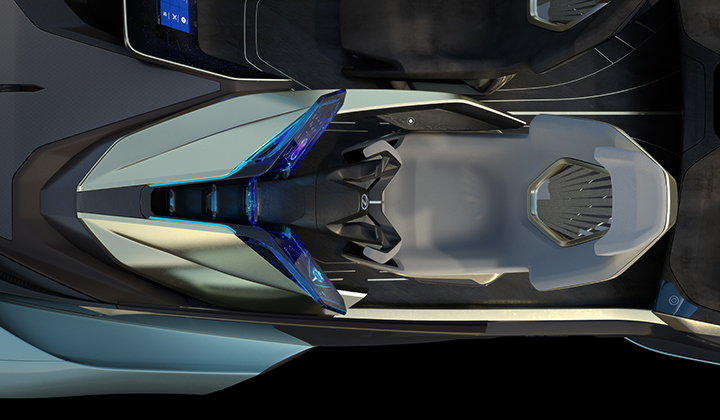 ADVERTISEMENT - CONTINUE READING BELOW ↓
Recommended Videos
Now, back to the LF-30. It has four in-wheel electric motors, steering by wire, and Lexus Advanced Posture Control. This technology regulates the drive-power output from high-torque electric motors to adjust vehicle posture in tune with human sensibilities.
"Completely independent control of front and rear drive wheels allows the appropriate provision of front-wheel drive, rear-wheel drive, and all-wheel drive, depending on the driving situation," the presentation says. "Compact and lightweight drive-power units expand freedom in vehicle packaging and are used to enable the driver to enjoy ideal driving, regardless of the road surface or driving conditions."
We let our imagination run free for a moment, and conversations with Lexus PH's Carlo Ablaza got us wondering: "Would it be possible to emulate the driving experience of different cars?" After all, the four motors at each corner can be programmed to behave in different ways.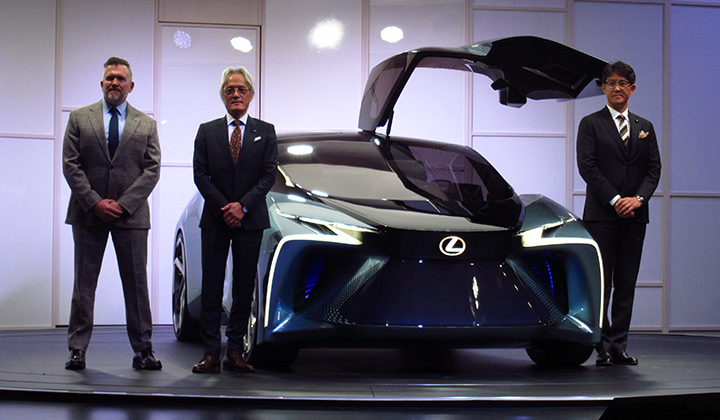 We had a small round-table discussion with Koji Sato, current Lexus executive vice president and former chief engineer of the LC 500 (above, right), and asked him if something like this was possible. "With the prototype car that you will drive later, that dream can already be realized, but we are only demonstrating one setting," was his response. "We already have a working prototype that can demonstrate FWD or RWD. The vehicle behavior can be changed dramatically. FWD on the highway gives you more stability. In a corner, RWD gives better control and posture. Technically, we can do it with our existing technology. But the question is, is it good for the driver? We can do it, but what is important is how we can control the vehicle naturally." 
ADVERTISEMENT - CONTINUE READING BELOW ↓
We got to experience the posture control technology on a Lexus ES test mule fitted with an electric motor on the rear axle. An engineer switched from FWD to RWD with a flick of the switch. And if you must ask, I did feel the differences on a flowing mountain road course—however subtle. I was told that the single electric motor at the rear added an extra 240Nm of torque to the driveline. 
If in the future you could pull up the data of a Ferrari F40 and setup your LF-30 to drive like it (and sound like it!) at the swipe of a finger, then that would be pretty cool. Gran Turismo already has a massive database of car information, and we know how closely Toyota collaborates with Polyphony Digital. Imagine having a virtual garage of all your dream cars at your fingertips.
It sounds pretty wild, right? And it's just a pipe dream for driving enthusiasts like me. But as Sato-san said, it can already be done.
Let's cross our fingers, then.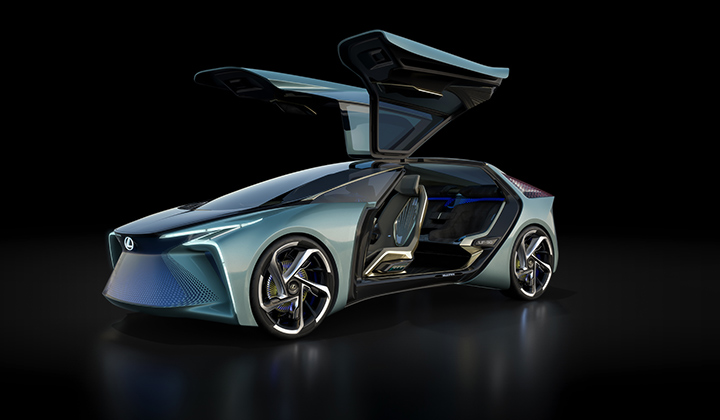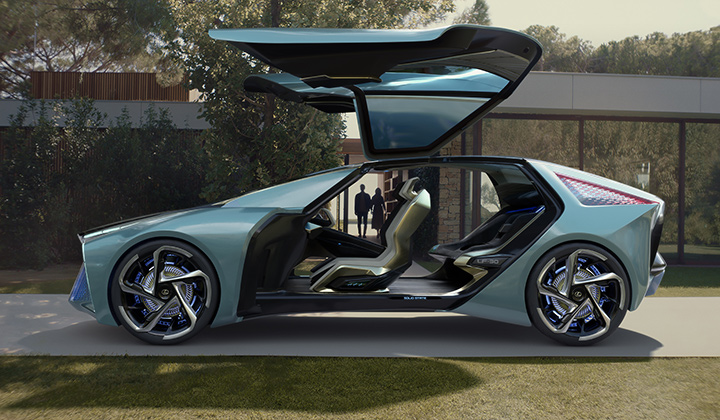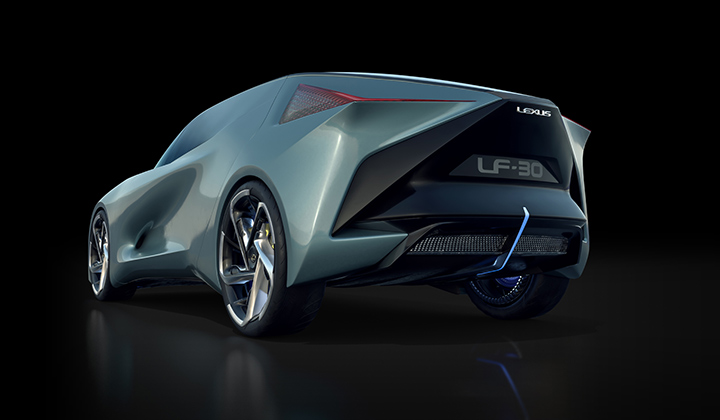 For more of our 2019 Tokyo Motor Show coverage, click on the 2019 Tokyo Motor Show tag, and check out #2019TGPtokyomotorshow on Facebook, Instagram, and Twitter.
ADVERTISEMENT - CONTINUE READING BELOW ↓