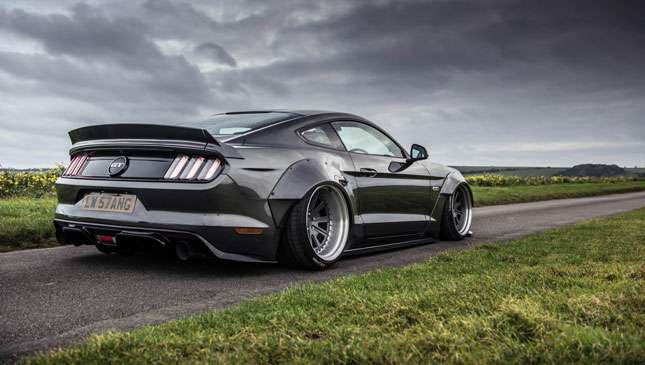 We're a long way from Nagoya. And I'm not measuring in miles. To my left a village pond and geese, over to my right thatched roofs and so on. Oxfordshire. Britain's archetypal rural idyll. Nearby are pubs called the Blowing Stone, the Royal Oak, King Alfred's Head, the Swan, the Lamb. They've probably all been there for hundreds of years.
On top of the nearby hill runs the Ridgeway path—it's been in use for over 5,000 years and is lined by burial mounds and the Bronze Age white horse carved into the chalk at Uffington. King Alfred himself was born in Wantage in 849AD. Ancient history defines much of the landscape—including the routes of the roads we're driving on. The A338 can trace its roots back at least as far as the Romans.
Why does the Liberty Walk Mustang bring out this desire to poke back through history? Because it seems so alien. It is not a product of this environment. I feel like I'm introducing it to a place it cannot possibly comprehend.
ADVERTISEMENT - CONTINUE READING BELOW ↓
TG recently visited Liberty Walk's headquarters in Japan. As far as modified cars go they might be outrageous, at the extremities of what's road legal—even physically possible, but you look around at the influences from design, architecture, and you can imagine what triggered LW founder Wataru Kato's imagination.
Stop. I'm getting carried away. Attaching cultural significance to a car that, at the end of the day, just rides lower than normal and wears broader bodywork. But you should see the impact it has, how people react to it. Some stare at the ground and hurry past, others stare and stare and never say a word, some look positively offended, shoulders twitching they bristle with indignation, almost desperate to take offense. Still others? Well, they just. Love. It.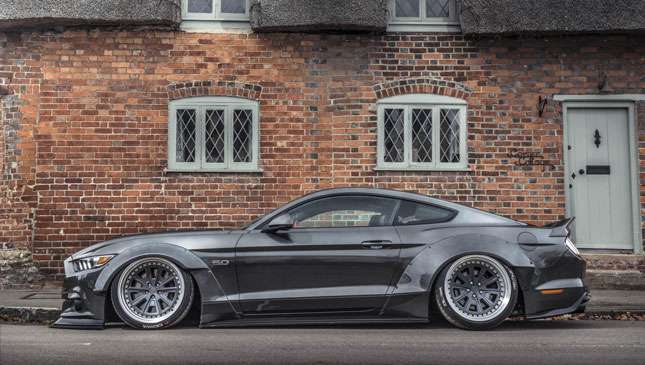 But everybody reacts.
What can I tell you about it? Well, shorn of silliness, underneath it's a 2016 Ford Mustang 5.0-liter V8. Still with 425hp. Maybe a bit more on account of the new Pipercross carbon airbox and Remus exhaust, which have liberated an appropriate amount of noise from the usually quite subdued V8.
ADVERTISEMENT - CONTINUE READING BELOW ↓
Recommended Videos
The Liberty Walk treatment arrives in a crate from Japan. Indy Virk, of European distributors the Performance Company, talks me through it, "It takes three or four weeks to do the work. We have to cut away the bodywork—about 2-3 inches at the front and 5-6 at the rear and then we fit the new [fibreglass] bodywork: front diffuser, extended canards, side skirts, rear diffuser, ducktail spoiler and wheelarch extensions."
The star of the show is the Airex air suspension—dampers with inflatable airbags at the tops, linked to a compressor system in the trunk and controlled by a remote in the cabin. Or an app on your phone. "The car sits about 170mm lower front and rear," Virk tells me, "but the bags have about 240mm of adjustment, so it's actually not that bad to live with day to day. If you raise it up, it's fine over speedbumps."
Most of the suspension components are carried over, but the mother of all spacers must be fitted to gap the new wheels. The end result is a car that, at the back, is six and a half inches wider. Either side.
I don't have a tape measure to hand, but a quick bit of math reveals that the Liberty Walk 'Stang must be approaching 2.3m across the beam. Generally speaking, a 44-ton articulated truck is only about 2.55m wide. Like I said, not designed with narrow British B-roads in mind.
Which is, of course, why we're here, to find out what it's like to drive a massively over-wide road plough somewhere it was never designed for. It sits in the car park slammed, wheels tucked so far up into the arches it looks like the whole thing has collapsed on to its sump. Which it sort of has. I can't get a finger under the front spoiler.
ADVERTISEMENT - CONTINUE READING BELOW ↓
The 295-width rear tires have been stretched to fit on the 12-inch wide rear wheels, the sloping sidewalls helping them find clearance inside arches which reach down over the edges of the rims. You've got to admit it's a neat packaging job, getting that much of the wheel inside such a close-fitting arch. Quality? Well, Liberty Walk isn't about seamless integration now, is it? The arches are proudly, obviously and literally bolted on and while I could criticize the panel gaps and lack of flush-fitting plastic, I fear I'd be missing the point.
Inside the compressor starts up and you can press buttons on the controller to raise each corner individually. A small screen mounted by your right knee tells you the heights (depths?) you've reached. I come up miles and eventually (it certainly doesn't pop up like a Ford GT) reach a level that offers enough ground clearance to escape a potholed car park.
Here's the first thing you notice: It drives easily. Mostly that's the Mustang—this one a manual with so much torque the throttle is optional. But then you start going down the road and it rides way better than I expected. What I expected was for it to be harsh and crashy. Wrong.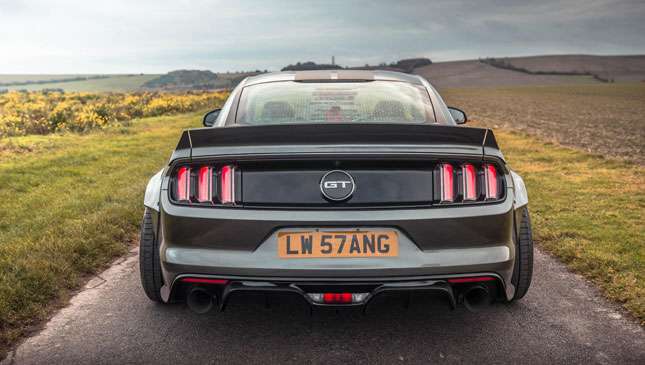 The airbags mean it doesn't smack into its bumpstops, and there's actually a really nice progressive pliancy to the damping control. It tracks straight, the wide, low profile tires don't tug at the steering excessively and altogether it feels pretty calm and composed. I'm genuinely surprised. I'm not saying it's as smooth as standard, but y'know, you could happily live with it. It's neither noisy, nor compromised.
If it wasn't for the width. Looking forwards you're not really aware of it, but a single glance in the side mirrors and, well, all you see is arch. So you crane forward, and forward some more, until you see scenery the other side of arch. That's how wide you are. Basically a deltawing of some description. Looking in the passenger mirror shows just how far out into the road you have to drive to keep that wheel from taking to the verge. Which would have unhappy consequences for the wheel.
It's bloody nerve-wracking. Every time a truck or van comes the other way, I'm down at 40kph, trying to work out what liberties I can take with the white line. On a couple of occasions, most notably during a face/off with a John Deere, I have to stop altogether. And this is a broad, sweeping B-road. Imagine trying to overtake… actually, I can't.
ADVERTISEMENT - CONTINUE READING BELOW ↓
But the Mustang itself isn't about speed, it's about kicking back with one hand on the wheel, and although there's some bump steer under compression, you can actually drive it one-handed in the manner you'd want at a reasonable pace on a country road. Control is good.
Look, it's not fun in the way you'd imagine, but stick to A-roads and you could go for a country dash in your Liberty Walk and have a better time than you're imagining. But it's not a car for driving, not really. It comes from a land that has raised the traffic jam to an art form, and where actual automotive art is a more recent and diverse phenomenon.
It's a car for late nights, for urban crawling. The fact it behaves better than you'd expect when slung through a slice of a historic county is nothing more than a lucky side effect. Mind you, I had more fun parked up by the village pond, watching how it influenced the behavior of the local populace. Because out here it's not a car, it's a disruptor.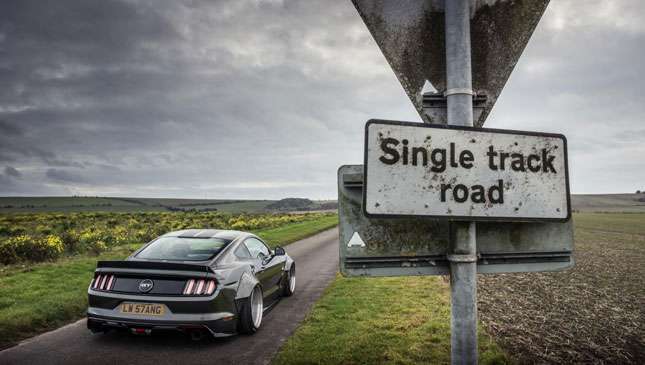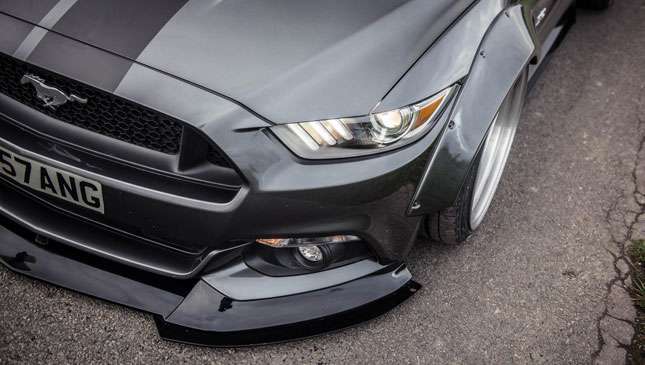 ADVERTISEMENT - CONTINUE READING BELOW ↓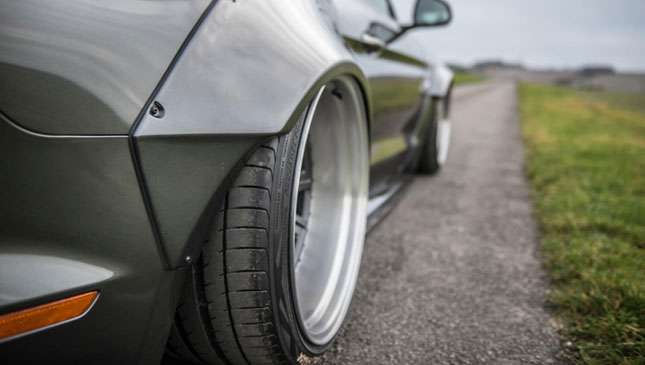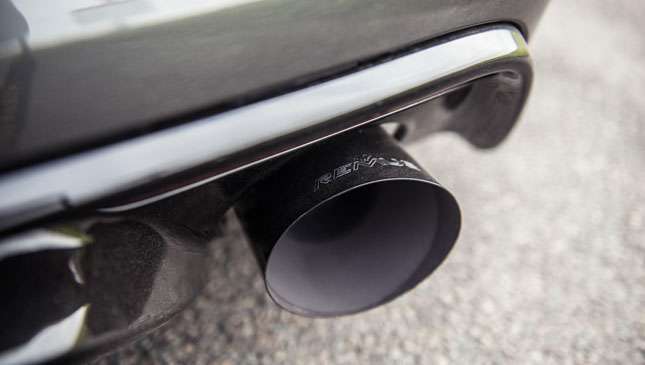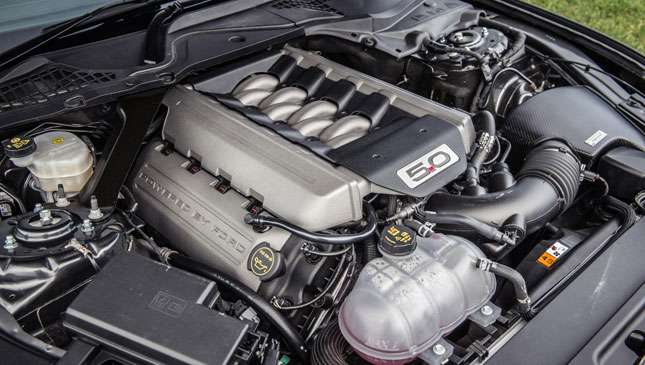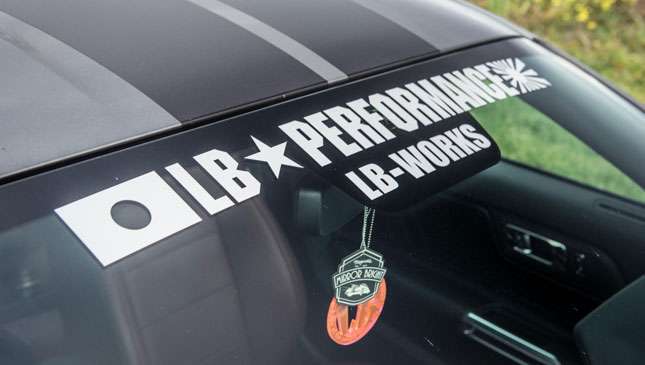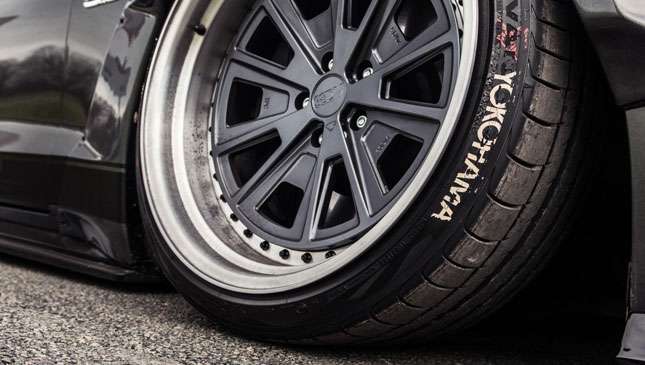 ADVERTISEMENT - CONTINUE READING BELOW ↓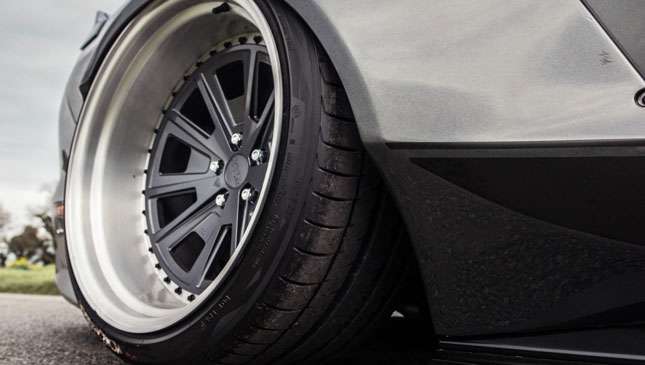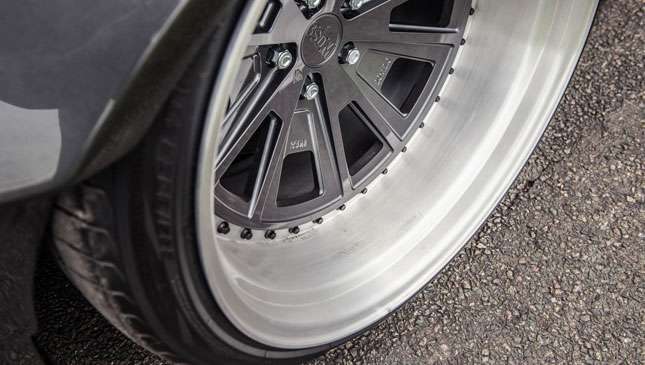 NOTE: This article first appeared on TopGear.com. Minor edits have been made.