An RX-8? I've not seen one of those for ages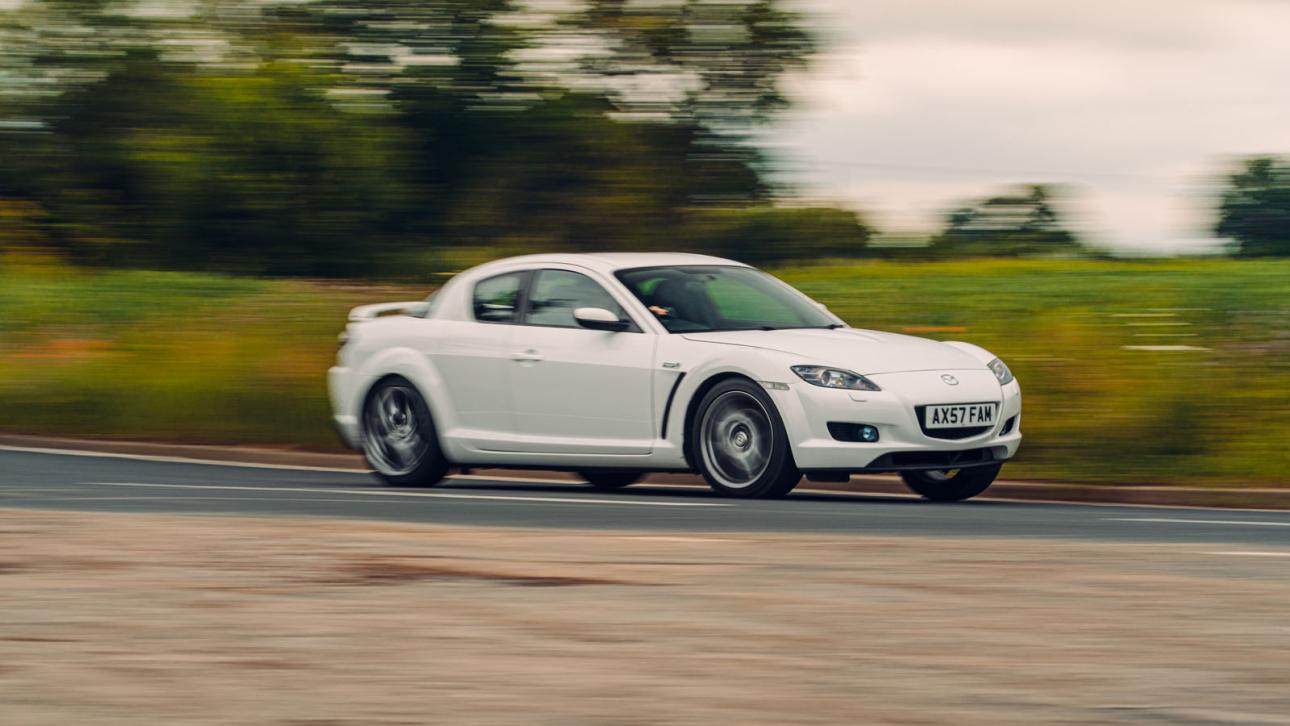 Nor had we, 'till Mazda deposited this lovely white one with a trim 29,000km on our doorstep. Doesn't take a genius to work out why, either.
I'm not a genius. Why don't you see them around anymore?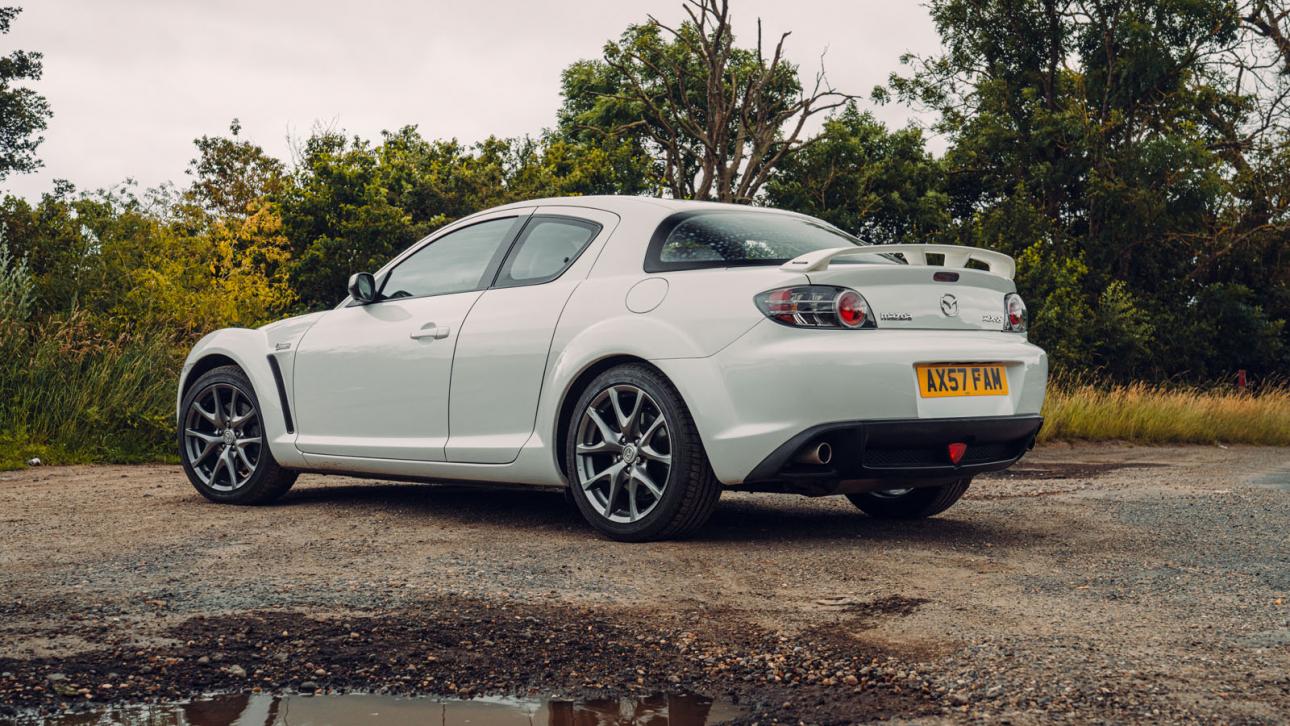 ADVERTISEMENT - CONTINUE READING BELOW ↓
Though the RX-8 was a reasonably popular choice in its heyday, since it went off sale in 2010 the little Mazda has earned itself a reputation for being a tricky thing to keep in fine fettle. And for drinking engine oil at roughly the same rate most of its competitors consume super-unleaded. Nowadays you can pick one up for next to nothing, but for good reason; it'll cost you a lot to run and maintain, and the potential for cataclysmic mechanical failure is, erm, significant.
What's the problem?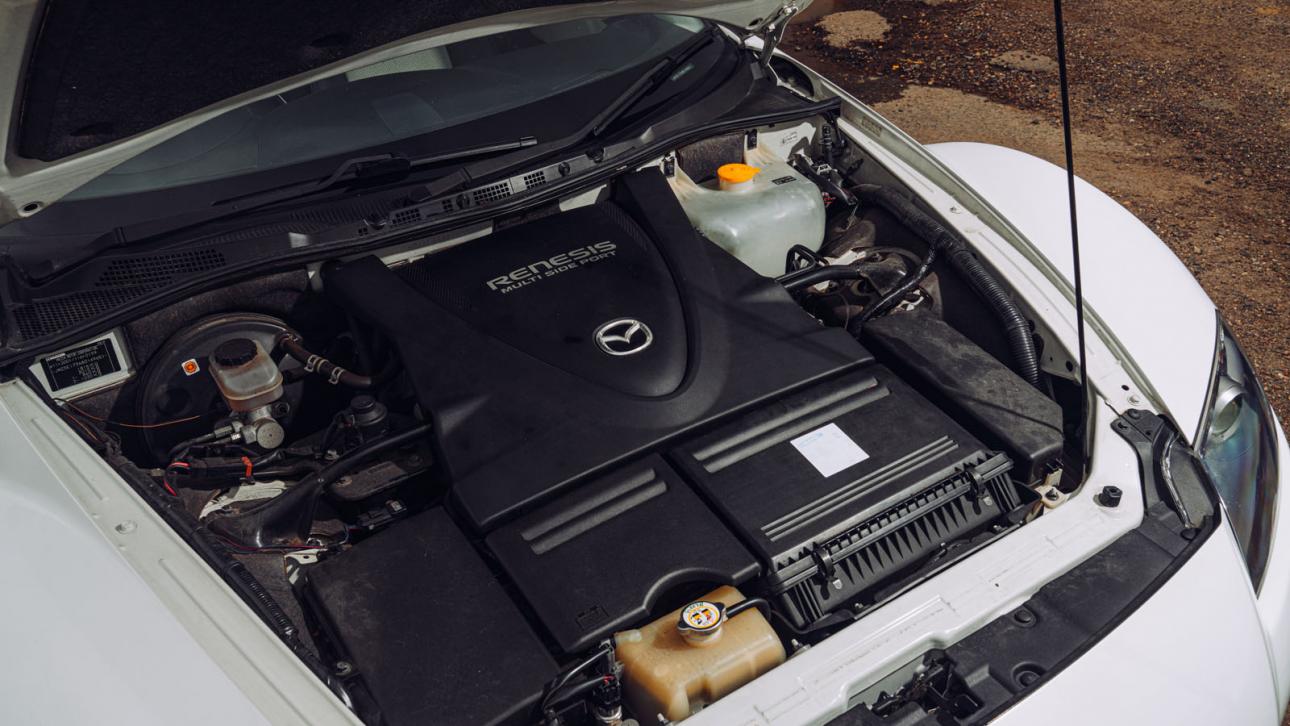 ADVERTISEMENT - CONTINUE READING BELOW ↓
Recommended Videos
The engine, which is precisely what makes this car so special. The RX-8 was the last Mazda—far as I can tell the last production car, in fact—to be equipped with a rotary engine; a technology with which Mazda has become synonymous, and that ever-tightening emissions regulations effectively killed off a decade ago.
Aren't they bringing the rotary back?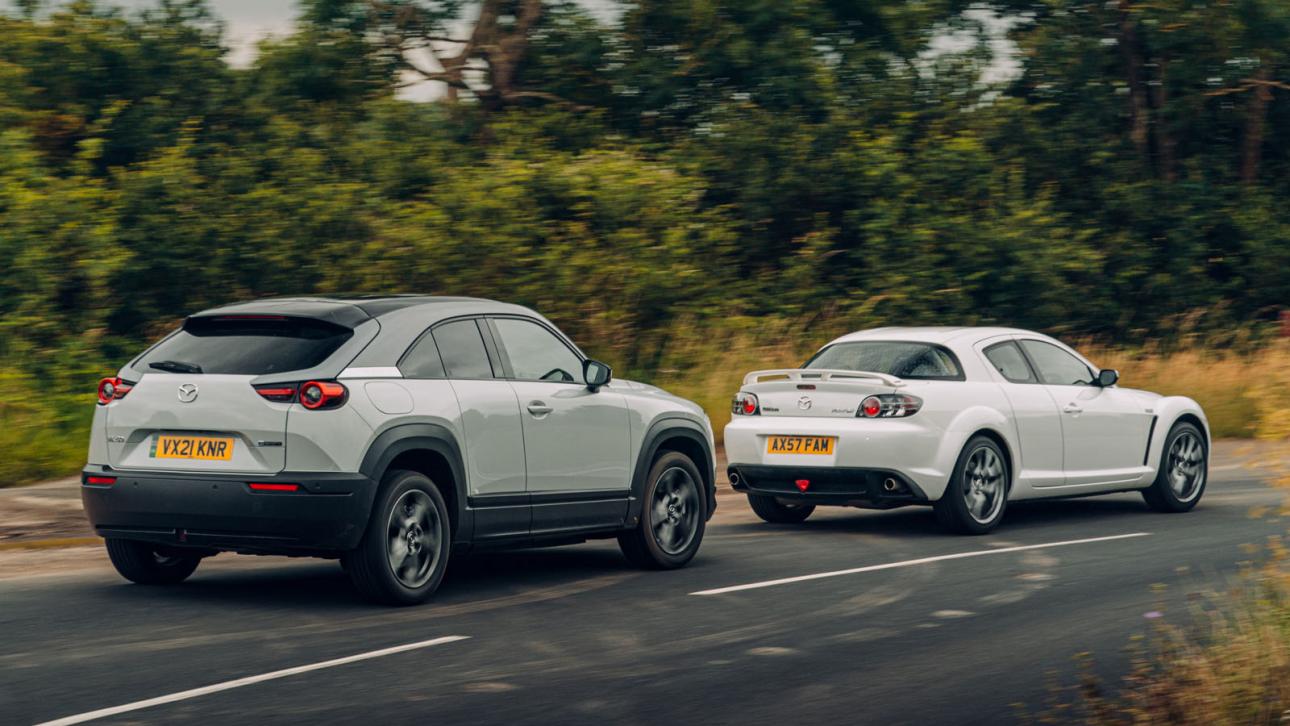 ADVERTISEMENT - CONTINUE READING BELOW ↓
Maybe. Mazda has been talking for a while now about resurrecting the rotary as a range-extender for its first all-electric production car, the MX-30 crossover. Recent reports claimed it may have given up, or at the very least put the project on hold, but Mazda tells us that's rubbish: "We will apply multiple electrification technologies which use a rotary engine as a power generator for BEVs, PHEVs, and HEVs depending on the varied capacity of the motor and batteries.
"All three deployment patterns have been part of the product and electrification strategy from the beginning onwards. The current development and launch plan for Mazda models using the rotary engine as a generator remains unchanged."
Great news!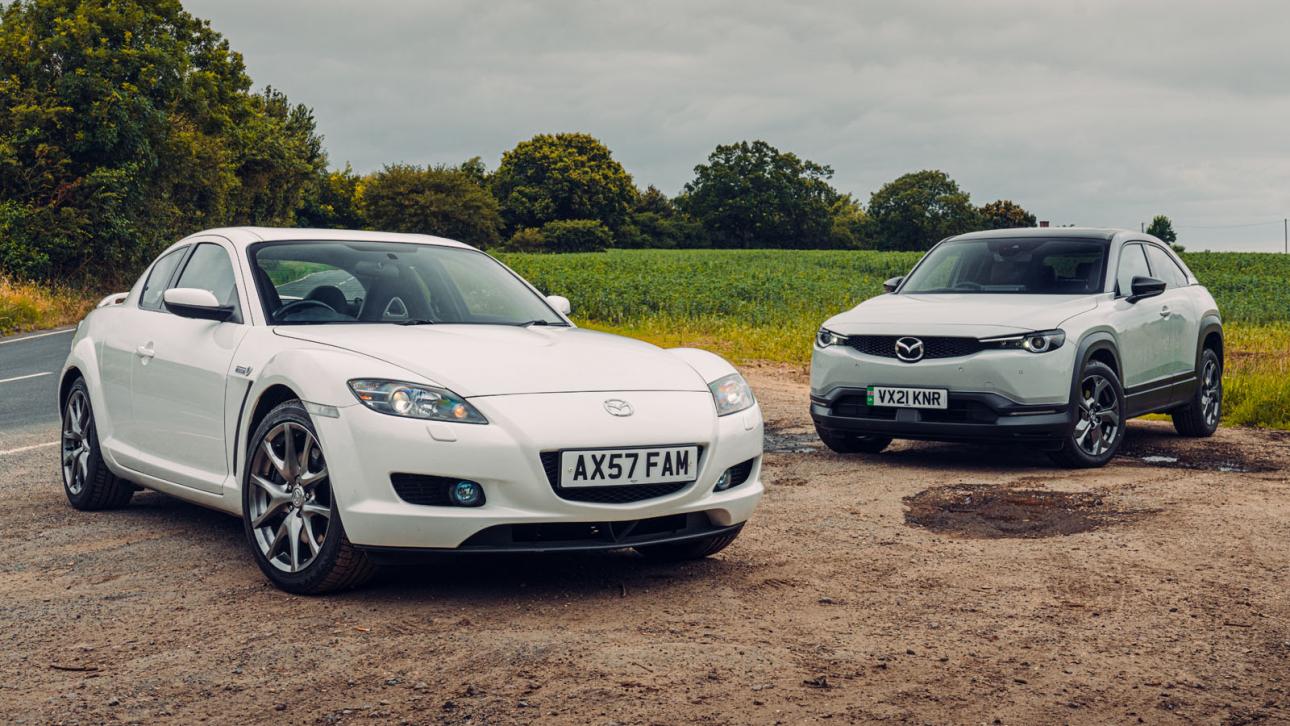 ADVERTISEMENT - CONTINUE READING BELOW ↓
It really is. Mainly because rotaries are unbelievably smooth, compact, and lightweight relative to conventional combustion engines, so they're ideally suited to this kind of application, but also because the MX-30 is crying out for a bit more range.
What does Mazda claim?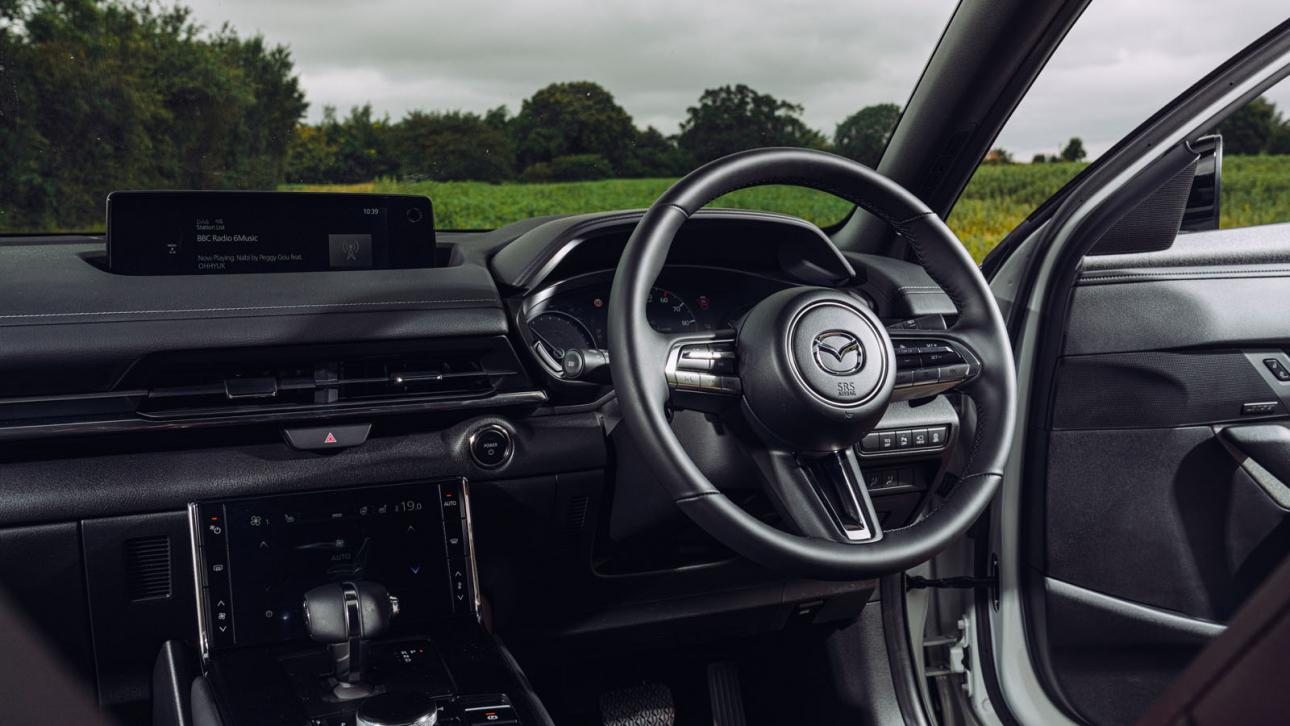 ADVERTISEMENT - CONTINUE READING BELOW ↓
The MX-30 pictured is Top Gear's own—Mazda claims it can travel 200km between charges, but in mixed real-world conditions you're looking at around 160km of usable range. Less if it's cold or you're a fast driver/always on the motorway. Fine if you're pottering around locally, less so if you need to go a bit further afield. Then turn around and come home again.
What's the rotary like as an actual engine?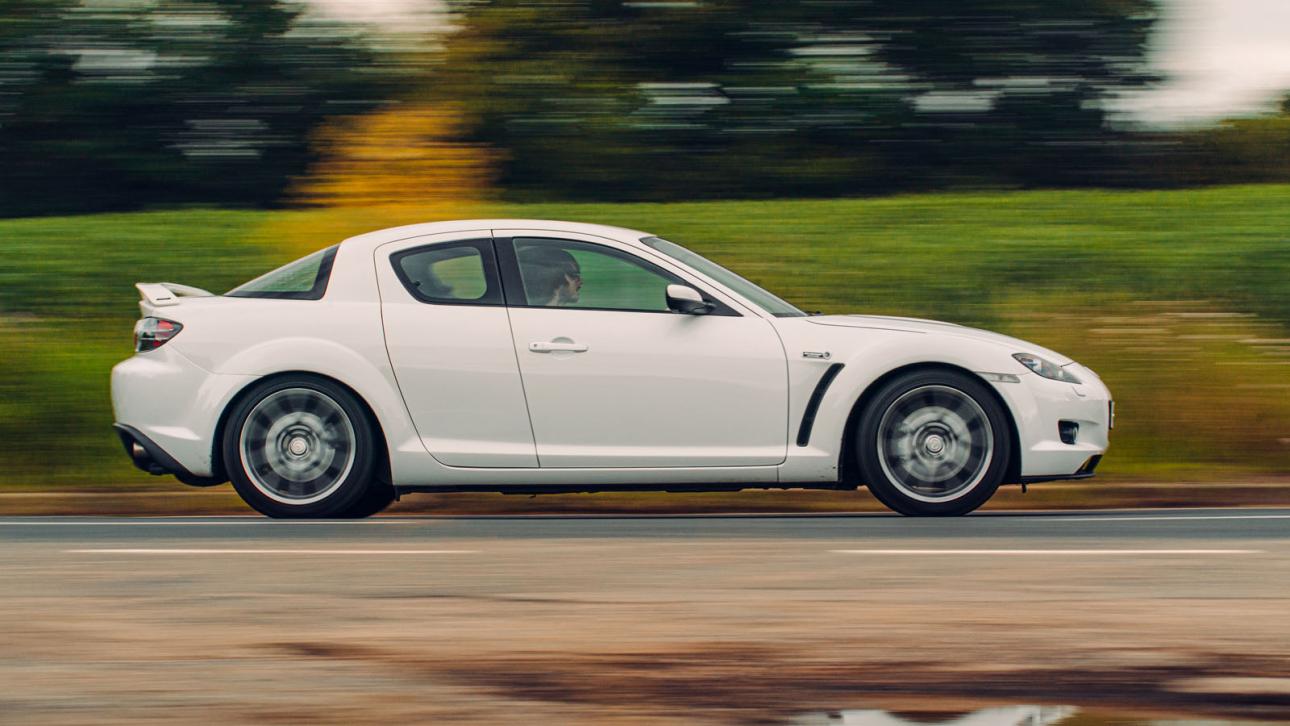 ADVERTISEMENT - CONTINUE READING BELOW ↓
The MX-30 weighs almost 400kg more than the RX-8, has 78 fewer horsepower, and takes three seconds longer to reach 100kph from a standing start. But most of the time the instant torque from the e-motor means it feels so much faster.
The RX-8's 221hp doesn't arrive until you're 800rpm shy of the 9,000rpm red-line, and it only has 211Nm of torque from 5,500rpm. Which makes it a proper laugh to drive quickly, when you can really wring it out, but incredibly annoying and bloody hard work the rest of the time.
Ignoring the powertrain, do the MX-30 and RX-8 feel similar to drive?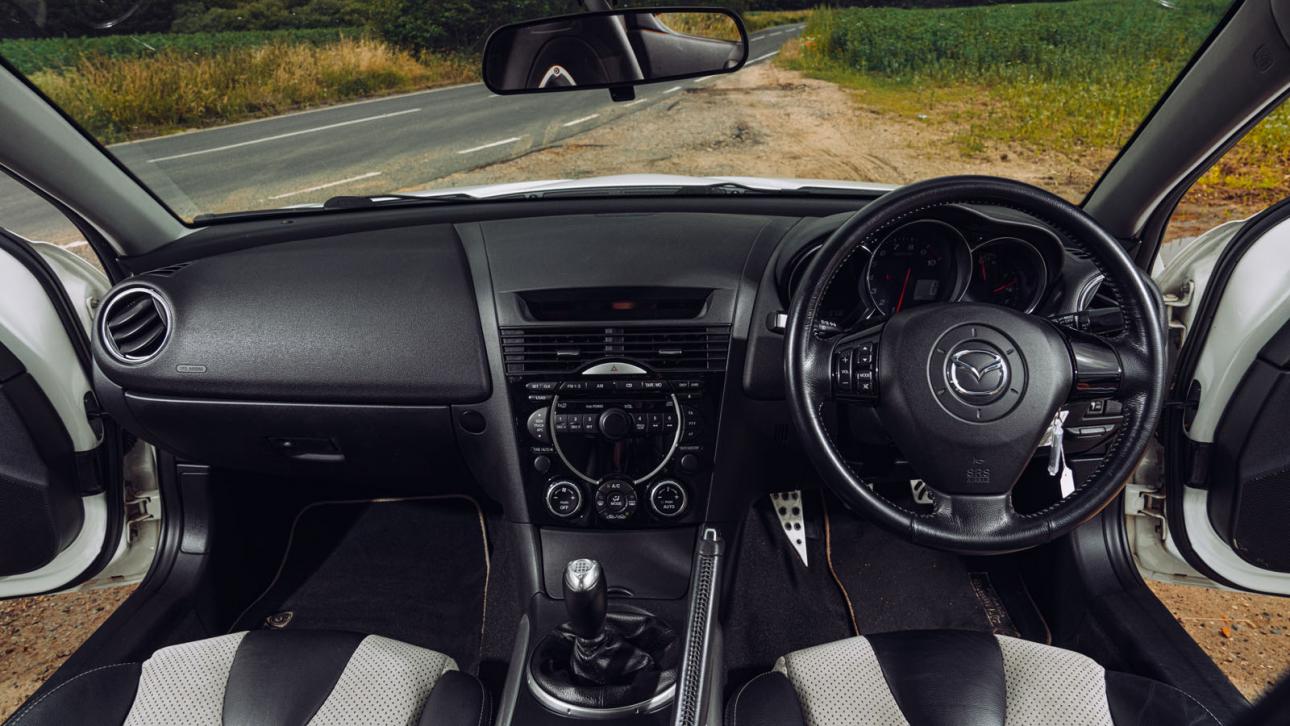 ADVERTISEMENT - CONTINUE READING BELOW ↓
One's a rear-wheel-drive sports car with a combustion engine and manual gearbox, the other a front-wheel-drive crossover SUV with an electric motor. So no, not really.
The RX-8 is properly entertaining in an old-school rear-drive coupe kind of way. It's well-balanced, agile, and steers with real precision. That the MX-30, 13 years this particular RX-8's junior, steers and rides better than the majority of affordable, mainstream EVs is evidence, were any needed, Mazda still gives a damn about making cars handle properly. There is something that more obviously binds these two cars, though…
It's the doors, isn't it?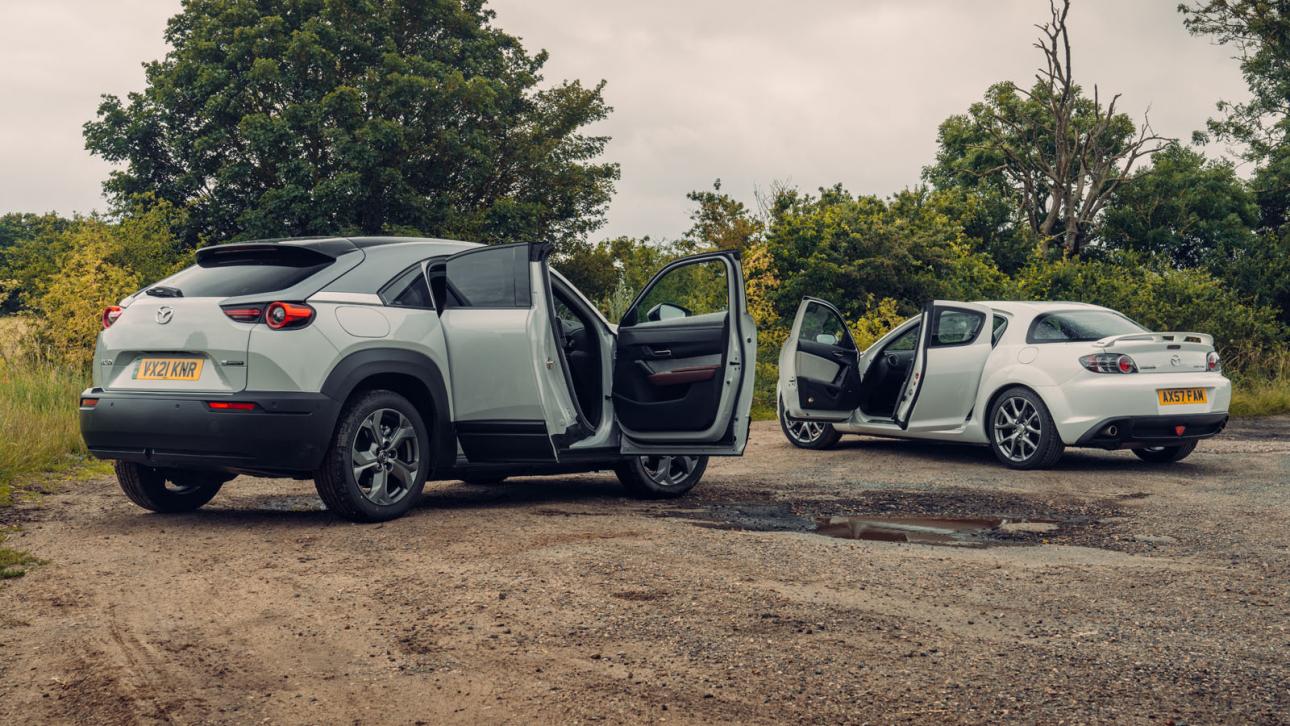 ADVERTISEMENT - CONTINUE READING BELOW ↓
Correct, and aren't they just the coolest things you've ever seen? Not massively practical admittedly—less of a problem in the RX-8 than the MX-30, given the kinds of cars they are—but cool to look at and operate. The handles to open them are so similar, I wouldn't be surprised to learn they had the same part number.
NOTE: This article first appeared on TopGear.com. Minor edits have been made.
Top Gear Philippines is now on Quento! Click here to download the app and enjoy more articles and videos from Top Gear Philippines and your favorite websites.