Think Suzuki Jimny. Now think pickup. That, dear readers, is the Maruti Gypsy—a workhorse that was once sold by Suzuki in India. It fit the bill for an ideal workhorse in that market: it had a capable engine, boasted off-road capabilities, and most important, was incredibly compact.
It's no longer sold around those parts, though, because Maruti Suzuki already discontinued the nameplate years ago. Now, we've no idea if that'll change soon, but that's not what we're here for. We're only giving you a brief background on the popular SUV because of this gem we found: the Mightyseed Gypsy.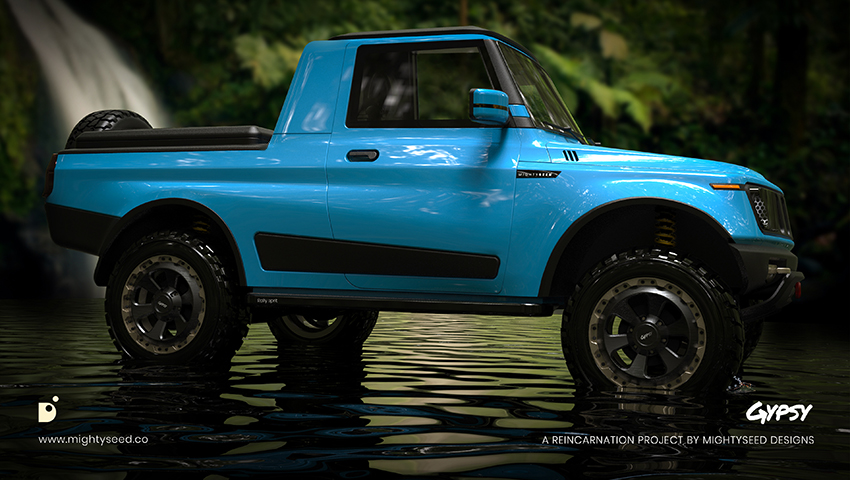 ADVERTISEMENT - CONTINUE READING BELOW ↓
It's a concept design from the same company that brought us the Vespa 98 concept from a while back. It's a modern iteration of what is considered as arguably one of most iconic vehicles to have ever been sold in India, and boy does it look impressive.
As mentioned earlier, the Gypsy is like a pickup, and Mightyseed's concept is no different. It has a large trunk with a cover out back that serves as extra storage space. And by the looks of the door handle, the tailgate opens sideways. On this end, the vehicle also gets a rear-mounted spare tire, a rear skid plate, two recovery points, and a snazzy pair of taillights.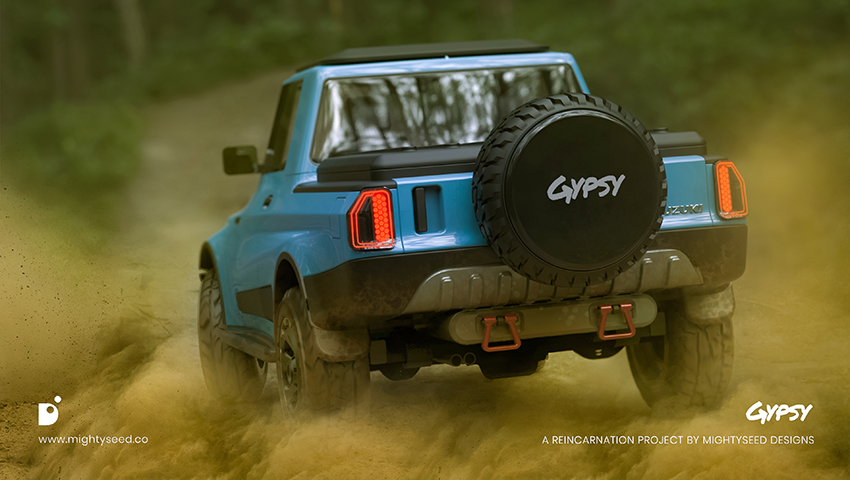 ADVERTISEMENT - CONTINUE READING BELOW ↓
Recommended Videos
Look at it closer and you'll notice it looks a lot smoother than the original Maruti Gypsy, but it still has that boxy and rugged appeal to it, especially with those sharp edges up top. We get no peek at the interior, but we're guessing it'll also get a no-frills setup and design inside. There's no mention of what's under the hood, too.
Mightyseed says that this concept is both a tribute to the classic Gypsy as well as a call to action to officially revive the model. What do you think of it? If Suzuki were to sell something like this in our market, would it be something you'll consider?
ADVERTISEMENT - CONTINUE READING BELOW ↓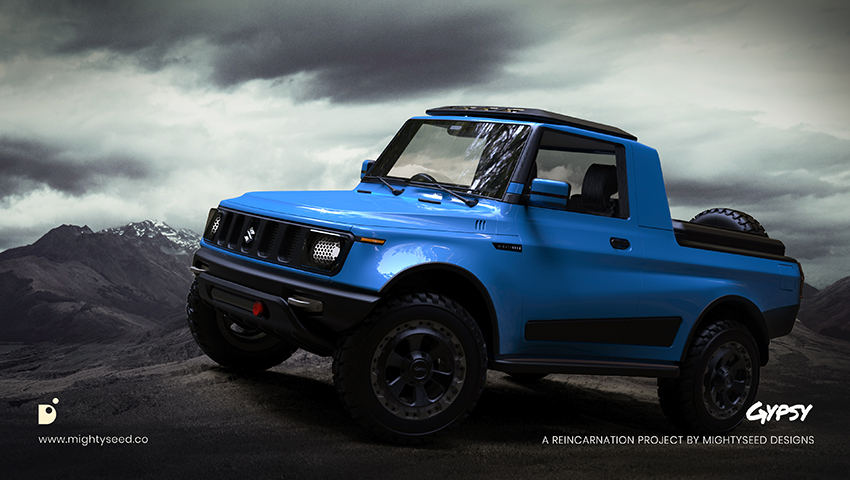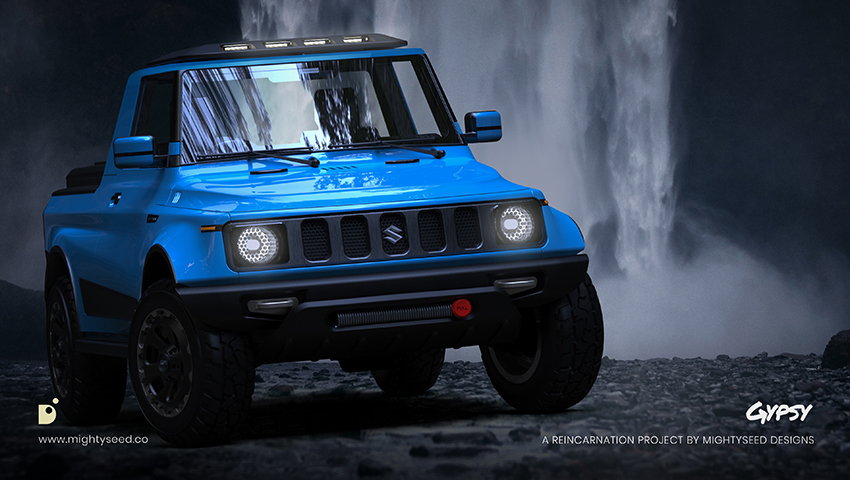 ADVERTISEMENT - CONTINUE READING BELOW ↓