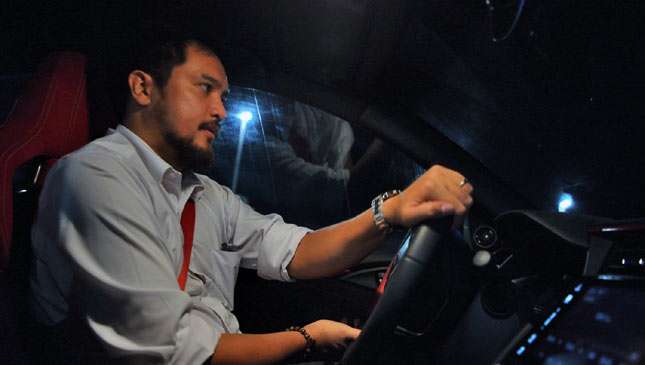 Many drivers dread heading out after dark. It makes sense, as visibility is impaired and you need to be more cautious as you traverse through unfamiliar territory. But if your head's in the right place and you know what you're doing, driving in the wee hours is actually a very satisfying experience. At night, it's all about you, your car, and the drive.
ADVERTISEMENT - CONTINUE READING BELOW ↓
We asked Top Gear Philippines' resident night riders, Paulo Subido and Manskee Nascimento, who often drive off in the dead of night toward Baguio and La Union, respectively, why they prefer to drive in the dark. Here are their answers:
1) It's somewhat 'safer.' There's a very good argument that driving in the dark is safer in some ways—especially on twisty roads (of course, this is provided you're not driving haphazardly yourself). Seeing the headlights of vehicles coming from the opposite direction as they approach corners will give you an idea of their speed and where they're coming from. "This gives me confidence, because I know what's up ahead and how fast it is approaching," Paulo says.
2) You can drive with the windows down. Ah, how about some cold fresh midnight air to invigorate a driver, right? No smoke, and you can switch your A/C off and let the speed of your drive handle cooling duties. Which brings us to…
ADVERTISEMENT - CONTINUE READING BELOW ↓
Recommended Videos
3) Better engine performance, efficiency. The air outside allows the engine to operate in a more responsive and fuel-efficient manner "given the cooler external temperature and wind chill factor," Manskee says. "Makes for a more engaging, spirited and fuel-saving drive," he adds.
4) It's music to our ears. And speaking of driving with the windows down, it allows you to hear the roar of your engine and any of its underlying problems which might otherwise go unnoticed in traffic. "With the windows open I can enjoy the sound of my car even more," says Paulo, adding that he also keeps his ear out for mechanical issues.
5) There's little to no traffic. Of course none of this would be possible if it weren't for most motorists being asleep in their beds. Travel times are significantly shorter, and stints behind the wheel become that much more fun.
6) It feels like an 'escape.' Maybe the silence allows you to think, or not having to worry about idiot drivers gives you a sense of peace. Whatever the case, there's just something about driving in the dead of night that feels Zen.
ADVERTISEMENT - CONTINUE READING BELOW ↓
In Paulo's case, it reminds him of cherished childhood memories. "When I couldn't sleep, Dad and Mom would go on a late-night cruise with me. That was always guaranteed to make a toddler like me sleepy. Dad and Mom got to spend some quality time together as well. I'd like to think it was quite romantic for them."
For Manskee, it makes him feel, um, sexy? "I feel like a stealthy phantom rolling down a dark highway. Makes me feel sexy. I honestly have this fantasy of being a vampire piloting a sinister-looking black car roaming open highways away from civilization with only the blood moon as my companion. That fantasy is like an escape just like night driving."
7) Catching the sunrise is epic. Lastly, there's nothing like seeing the sun come up as you speed through a scenic highway (Halsema, maybe?) to cap off a solitary midnight drive. Pull up somewhere, grab a coffee and just soak it all in.
ADVERTISEMENT - CONTINUE READING BELOW ↓