We now have a guess where Nissan might venture into next after it's done with automobiles: the food industry.
You see, it isn't just the e-4ORCE-powered, ramen-delivering machine that can be found in Nissan's food-related portfolio. The carmaker also has Nissan-shaped kaki-no-tane crackers under its name.
The kaki-no-tane is a popular snack in Japan made up of rice crackers and peanuts. Nissan worked with dry-goods maker Tatusya Bussan, as well as the Isehara City Heritage Promotion Community, to create this special snack.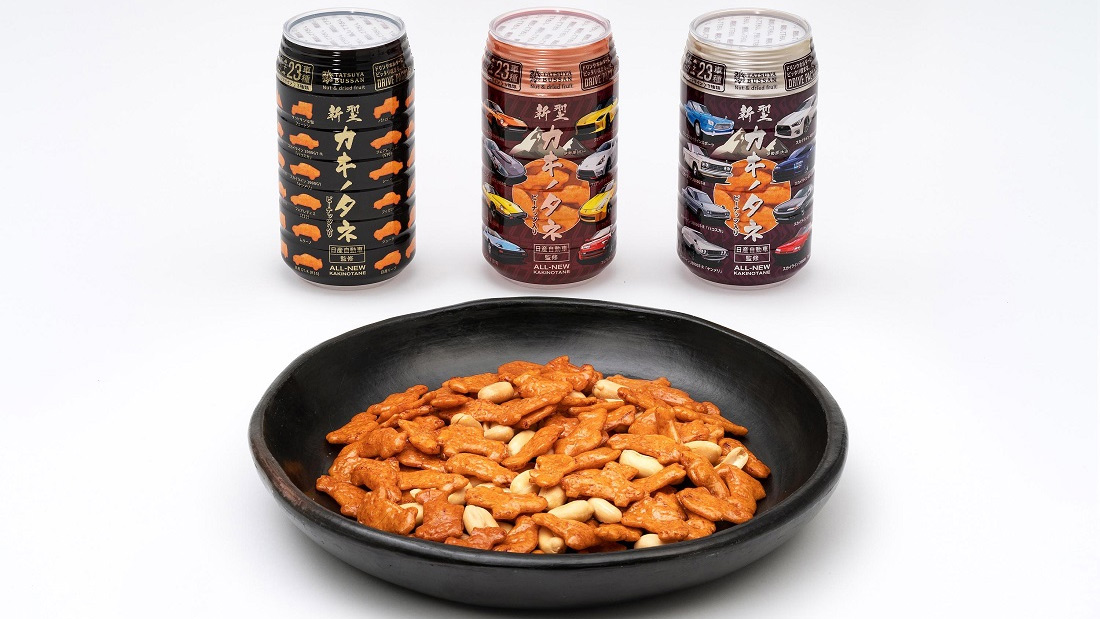 ADVERTISEMENT - CONTINUE READING BELOW ↓
They came up with 23 separate total designs in the shape of Nissan cars, ranging from classics like Datsuns and  Skyline GT-Rs to current models like the Leaf. The crackers first went on sale in 2020, and Nissan has since added a new Oyama Mountain-shaped design to the lineup. The crackers also come in unique can-shaped containers that can fit in standard cup holders.
ALSO READ:
DOE: Diesel prices could go down by P12/L, gas by P5/L next week
"Our core idea," said Gen Sugino, a design team member behind the project, "was to create a product that would both symbolize the local area and capture the essence of Nissan."
"What struck me most about this project was that everyone on the Nissan team seemed so motivated to create something great," said Isehara City Tourism Division representative Toru Matsuo. "That enthusiasm not only sparked a lot of interest in the project. It also inspired us in the local government to come up with our own innovative ideas. That exchange of ideas had a real impact on us."
ADVERTISEMENT - CONTINUE READING BELOW ↓
Recommended Videos
As simple as these look, they're quite tedious to produce. Nissan uses a machine called a 'die' to press the kaki-no-tane dough and outline fine details like the wheels and spoilers. 
The snacks can be bought at the Nissan Gallery in Yokohama, directly from Tatsuya Bussan, and from local retailers. Only 10,000 cans were initially produced, but as of February 2022, Nissan has already sold 380,000 in total.
"Of course, practically everyone in Japan has tried kaki-no-tane. But have they tried car-shaped kaki-no-tane?" said Tatsuya Bussan's Noriyuki Takahashi. "This snack invites you to imagine 23 famous Nissan models touring around the base of Mount Oyama. It's easy to understand why Nissan kaki-no-tane is so popular!"
Anyone here headed to Japan anytime soon? Pasabuy, please.
Top Gear Philippines is now on Quento! Click here to download the app and enjoy more articles and videos from Top Gear Philippines and your favorite websites.