Prior to the Leaf's launch, Nissan Philippines (NPI) gave us a glimpse of the EV's capabilities by using it to power a massive Christmas tree in Metro Manila last year. It was only until a recent event with NPI, however, that we were really able to witness the vehicle's bi-directional charging technology up close and on full display.
The company recently brought the Leaf (and us) to Boracay Island to showcase the vehicle to the local government and to various executives from the tourism industry. It was what you'd expect from such a gathering, with presentations from NPI and its partners lined up throughout the day. The catch here, though, was that Nissan was using the Leaf to power the entire venue—from the microphones and the televisions to the coffee makers and water dispensers.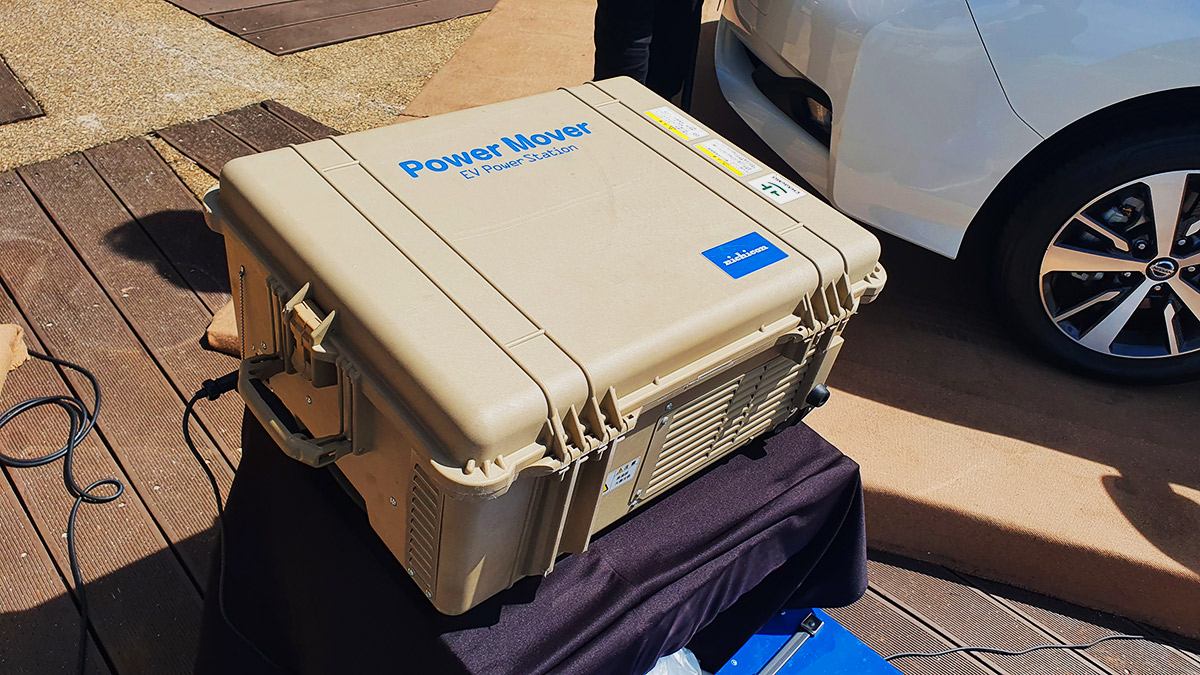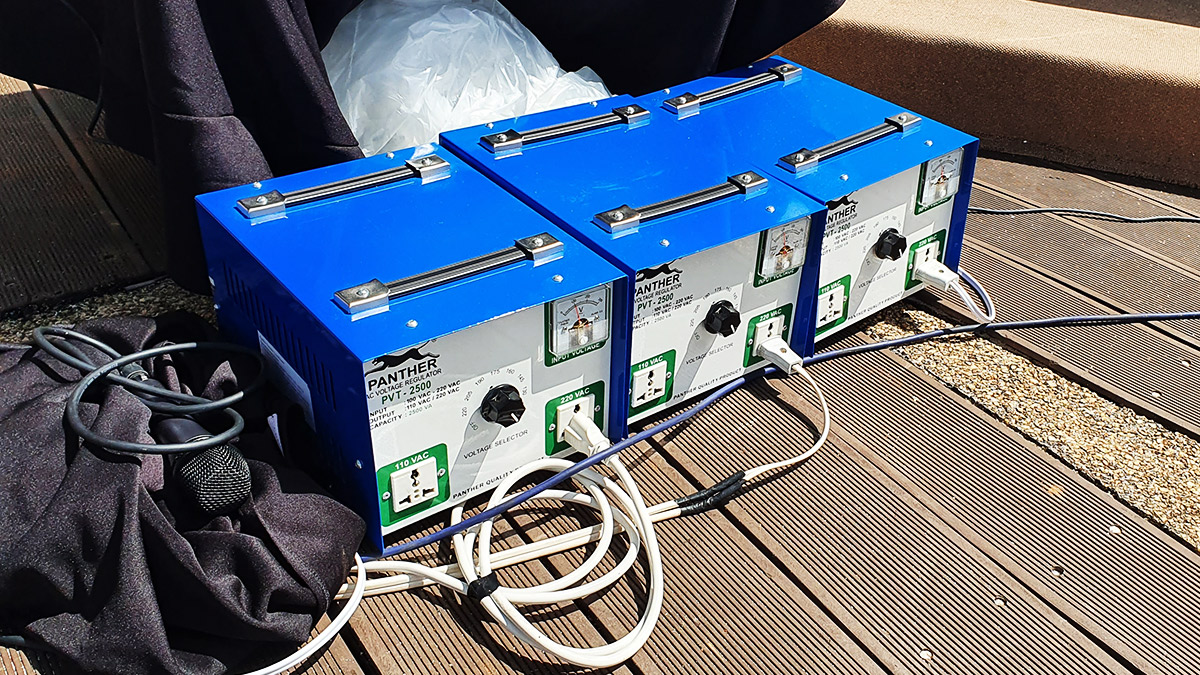 Pretty impressive, isn't it? We wanted to learn more about the nitty-gritty of Nissan's vehicle-to-everything (V2X) technology, so we reached out to NPI academy manager Cyrus Macasera. Here's how it works.
NPI uses a Power Mover, the crate-like thing pictured above. It's a mobile piece of equipment that draws high-voltage energy from the Leaf and then converts and manages said energy to provide electrical output to power appliances. In NPI's case, it uses a step-up transformer since the Japan-spec Power Mover only has a 110V input.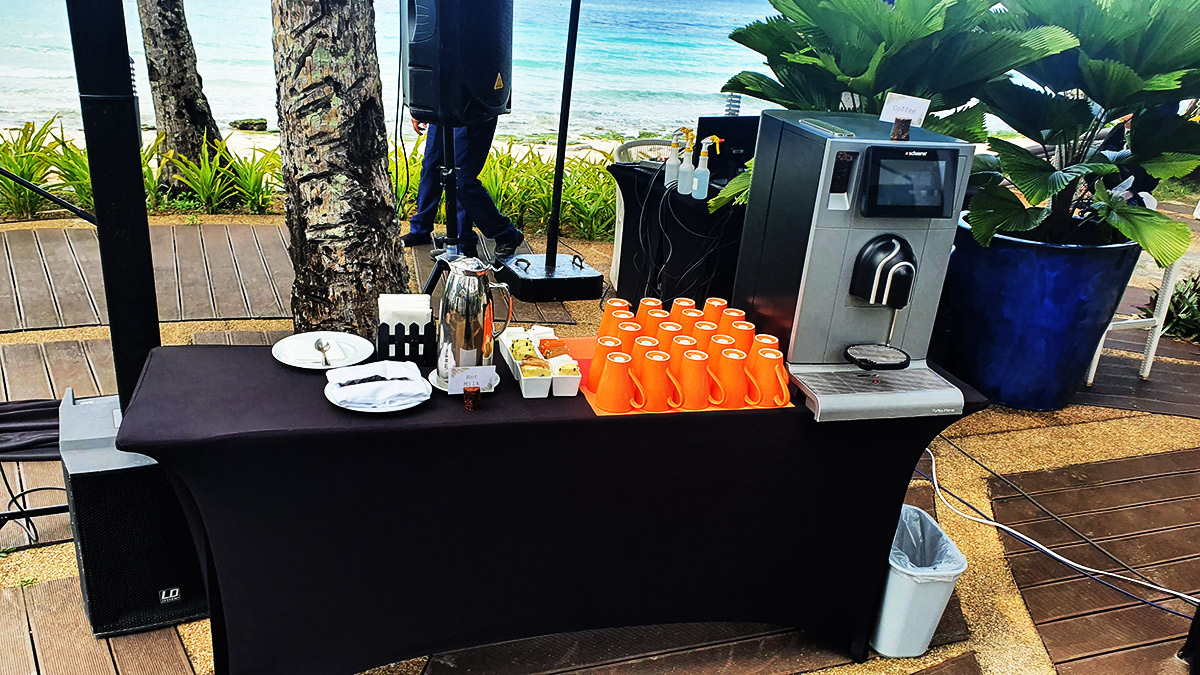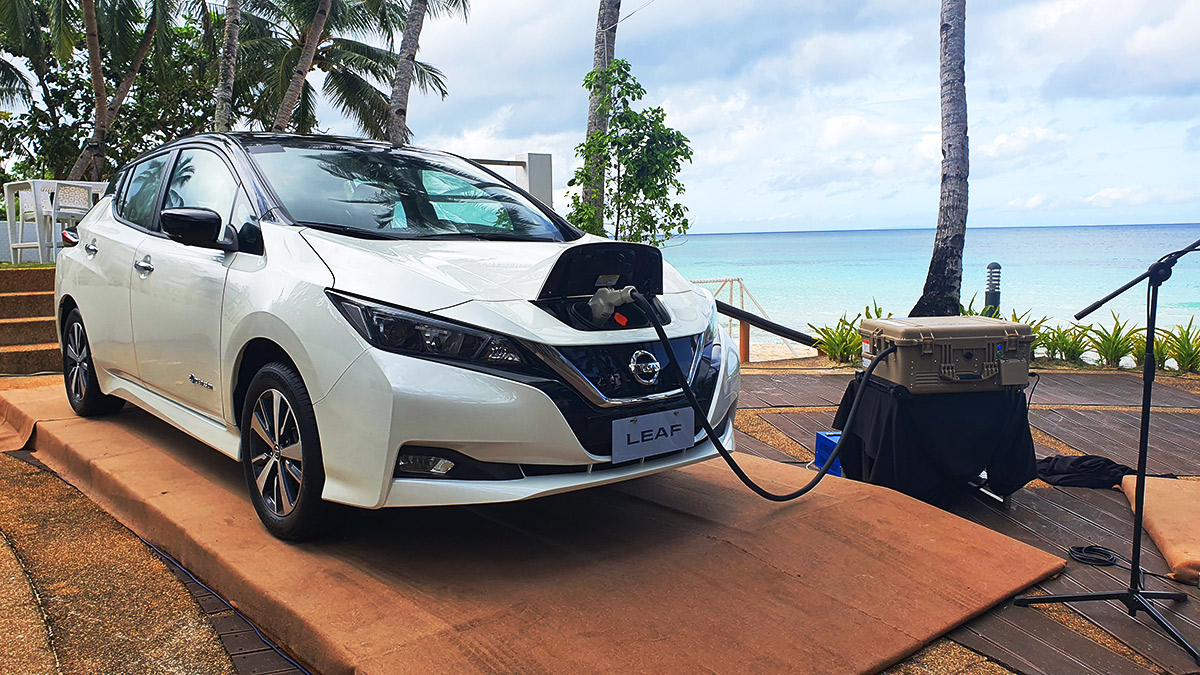 The Power Mover can draw up to 4.5kWh of electricity from the Leaf's 40kWh battery at a time. This means if you're using it at maximum capacity, you'll have power for close to 10 hours.
During this particular event, the Leaf was used to power four large televisions, five large speakers (if my memory serves me right), a coffee maker, and some of the crew members' laptops charging backstage. We first checked the charge at 9am and saw that it was at 91%. We were told that it had only lost 4% since the setup started running at 7am.
We checked it again about two and half hours later just to be sure and saw that the charge was just at 85%, meaning the roughly 2% per hour usage was consistent. Granted, we didn't know the exact load of the setup, but it gave us a good look at what the Leaf—as well as other EVs, for that matter—can do.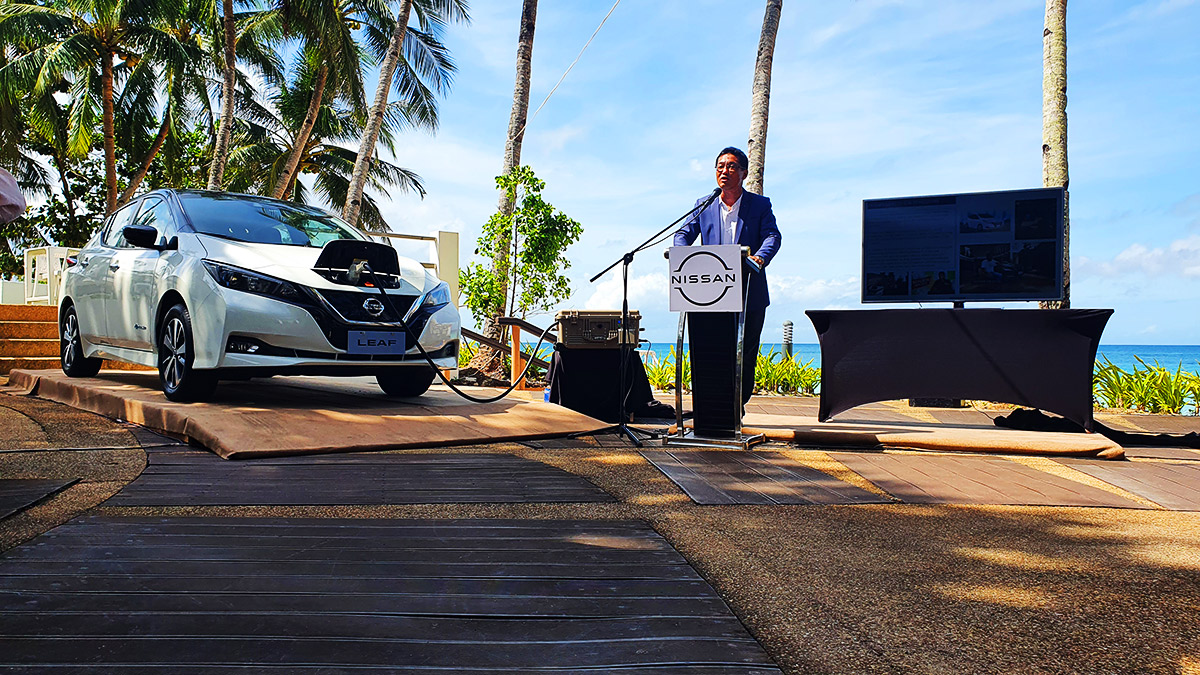 NPI is currently not selling Power Movers to its customers, but Macasera shared that if customers would have any need for the equipment in the future, they may ask for assistance regarding purchase. In other markets, this type of advanced technology is already being used on larger scales. Here in the Philippines, NPI is still focusing on educating the market about V2H (vehicle-to-home), V2G (vehicle-to-grid), and V2X technologies.
Perhaps in the near future—once we have more Leafs and EVs plying our roads—maybe we'll finally be able to use our cars to power appliances in our own homes, too. And then nothing will stand in the way of our Netflix binges.