Make absolutely no mistake about it—modern cars are just better than old ones. Remember when 120hp was considered pretty decent for a family car? Or when any speed over 100kph meant as much aerodynamic lift as your average Cessna? Or maybe just velour seats that managed to be musty, clammy, and filled with electrostatic shocks at the same time? We do. And it sucked.
That's before we mention the constant breakdowns, crash safety best described as 'absent,' and rust to rival the Titanic. You had to contend with the creature comforts of your average gulag, the brute power of an AA battery, and plastic bits that wouldn't make the grade in a McDonald's tray. And let's not forget that, if you were American or Australian, old cars offered fuel economy that really couldn't even be called 'economy' without just declaring the entirety of the English language 'useless irony' and learning Esperanto instead.
Cars really weren't as good as you remember. Even the ones you have tucked away as 'pretty damn special' really don't hold up after a few decades of progress have left them languishing. But that's not saying everything is better in our bright and happy automotive future. That would be like saying that everything is better in our bright and happy future in general, because pretty much everything in that phrase is a lie. So, let's hitch up our hammer pants, lace up our Air Jordans, snap on a slap bracelet, and take a stroll down Nostalgia Boulevarde, with the best of all the car things we miss from back in the day.
Continue reading below ↓
Recommended Videos
1) Aircon that has four fan speeds, a slider for recirc, and a big button that says A/C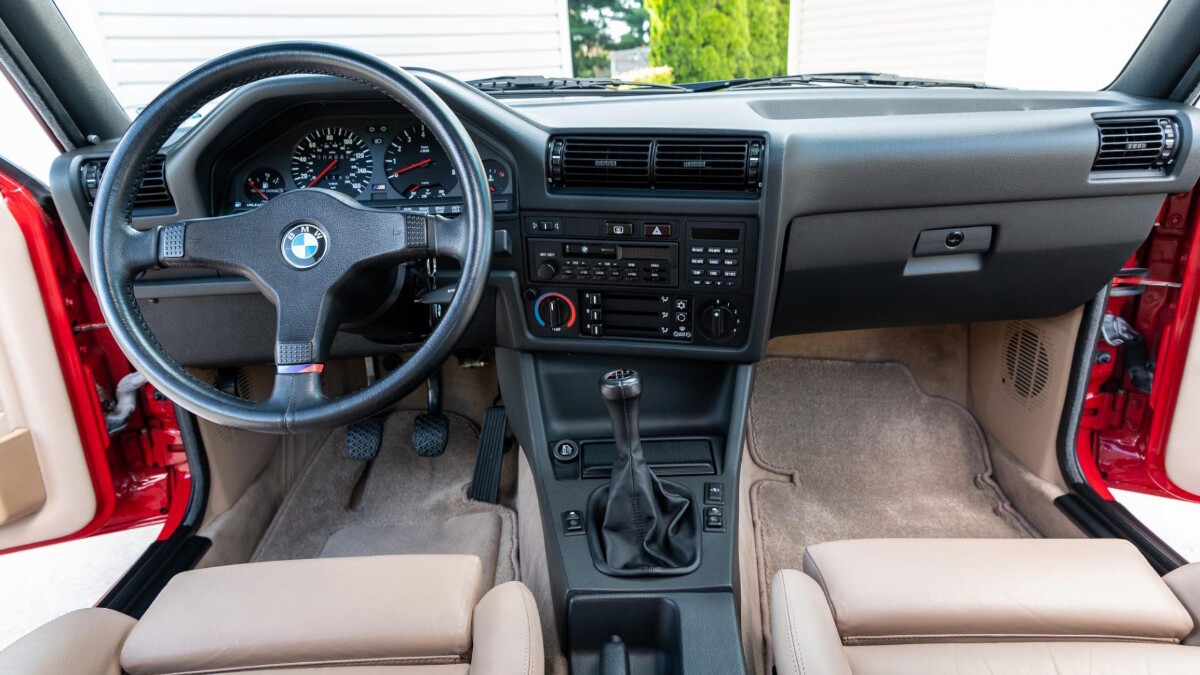 Sure, in-car climate control seems wonderful—set it to your desired temperature (and that of each passenger, if you have multi-zone control) and roll along in computer-controlled comfort. But then you turn a corner and the sun is on your side, so you bump the temperature down and your passenger bumps it up, because it's still a bit parky on their side.
And to get the fan to blow a bit harder, you have to decide whether to go into manual fan mode, ruining the computer's ideas of how to work the HVAC, or do you plunge the temperature? Well, if you have a climate control system with half-degrees, best of damn luck with that. You'll twiddle the dial like an extra from a '50s B-movie and realize you're still not getting enough air, as the computer still thinks this fan speed is enough. Or you'll have touchscreen controls...and, by the time you've delved into the right submenu, you'll have also delved into the depths of the nearest drainage channel and will now need another submenu—the one with the keypad to call a tow truck.
Really, our point is: If it's an automatic system, then why does it still need mucking with 20 times a journey?
Compare and contrast to our first car. It was decidedly special because it: a) had air conditioning, and b) had air-conditioning that almost always worked. And it was the simple job of deciding how cold we wanted the air and just how forcefully we wanted said cold air turbocharged into our face. When you were too hot or cold, you turned a dial. Any extremes in temp, you turned another dial. To defrost a window (or your feet), you turned a third dial with easily understandable pictograms. Truck ahead belching smoke? Pull the slider across with a satisfying 'thunk' and breathe easy. Now, does anyone want to tell us what was so wrong with that system?
2) Column-shift gearboxes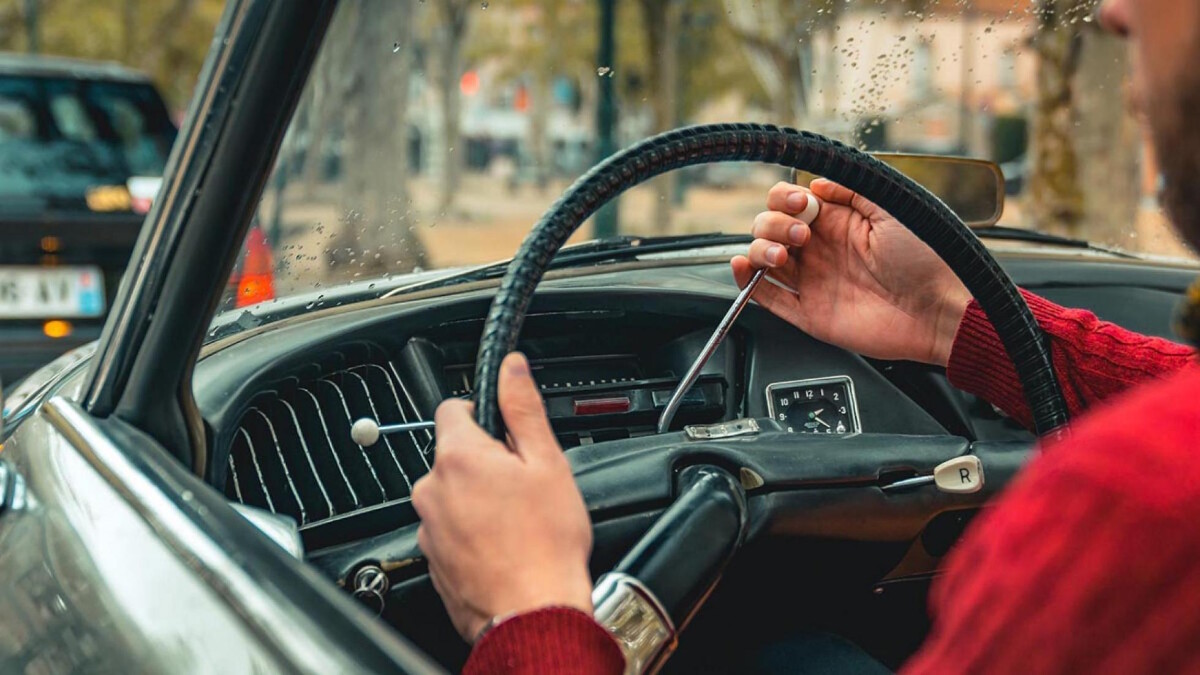 To carry any more than four passengers these days, your only recourse is to buy something that's generally ghastly and oversized. This SUV/MPV/WTF will have the proportions (and dimensions) of your average hippopotamus. And, we'd argue, both hippo and vehicle belong in the same place—a scummy pond, far from where we live.
Back in the...well, let's go ahead and call them the good old days, riding six or even seven-up was as easy as filling every available inch of seat space, forgoing seatbelts, and sharing personal space in a way that was totally fine as a child and exceptionally awkward as a teenager, and is now panic-inducing after a year spent under the specter of COVID-19. And this incredible crush of passengers that'd rival a Japanese commuter train was made possible by one glorious invention: the column-shift gearbox.
With no need for a floor-mounted shifter, the handbrake could be moved in between the driver's door and seat, the center console was nixed (and good riddance to the useless receptacle of junk), and an entire usable seat plonked in their place. Our grandpa's car was a gigantic wagon with bench seats front and rear for six legal seats—say, our entire nuclear family and two grandparents—which meant three adults could get soused down at the club, two children could drink enough cream soda to bring back the '50s, and only one adult had to fold the other five back in the car for the trip home. It was sheer brilliance—oh, and did we mention that this six-seater estate (with a straight-six engine, mind) had a column-shift manual?
You've likely seen the American-style column-shift auto (which continues to this day in a select few cars), but you haven't experienced old-school joy until you've mastered a three-on-the-tree manual. Toward you and down for first, up and away for second, then straight down from second for third. Reverse? Towards you and up, of course. It was simply glorious to behold and to experience. Paired with a bench seat, it was Shangri-bloody-La on wheels. 
3) CD changers in the trunk
The 10-stacker in the trunk had a precipitous fall from grace. When it first came out, it was the coolest way to show off your latest Phil Collins CD, remembering that at the time, Phil Collins was cool. The '80s were just not as good as people remember.
Technologically, we've come a long way. You can now stream whatever song a gigantic American corporation has the rights to, and play it through your car's infotainment system without plugging in a single cord.
Unfortunately, this bevy of tech engenders a fresh pile of scorn, ready to be dropped from a great height, at the concept of the faithful CD changer. "You carried CDs around with you all the time? In a huge wallet? And they'd only hold one album on each one? And you put them in a CD magazine, which fit in a shoebox-sized player in the trunk? Yeah, sounds great, grandpa. Tell me again how convenient that was."
Well, listen here, young whippersnapper—you might learn something. With a CD changer, there's no fiddling with Bluetooth connection, no spotty playback from Spotify because you've strayed beyond the reaches of phone reception, no "Compu'er says no" moments between your phone and Android Auto. And no resorting to "We tell you what's good, then play it until you like it" radio. Just hop in, turn the key, and warm your soul with perfect-quality recordings of your favorite tracks.
All through university, we had the same 10 mix CDs in the CD changer of our seriously depreciated old limo. And before you go saying, "Well, that's clearly not enough music for my eclectic tastes," just know we like pretty much everything from Mahler to Meshuggah and...no, there's just not enough space in 740 minutes (10 CDs, 74 minutes each, for those young 'uns who have no idea how CDs work) to cover absolutely everything.
But it's definitely enough for an absolutely killer 12-hour road-trip soundtrack. It takes a bit of prep to nail the mix CDs ahead of time, but like we said, three years and no changes in the changer. Now think about how many skips you did on Spotify the last time you drove.
4) Small wheels and thick sidewalls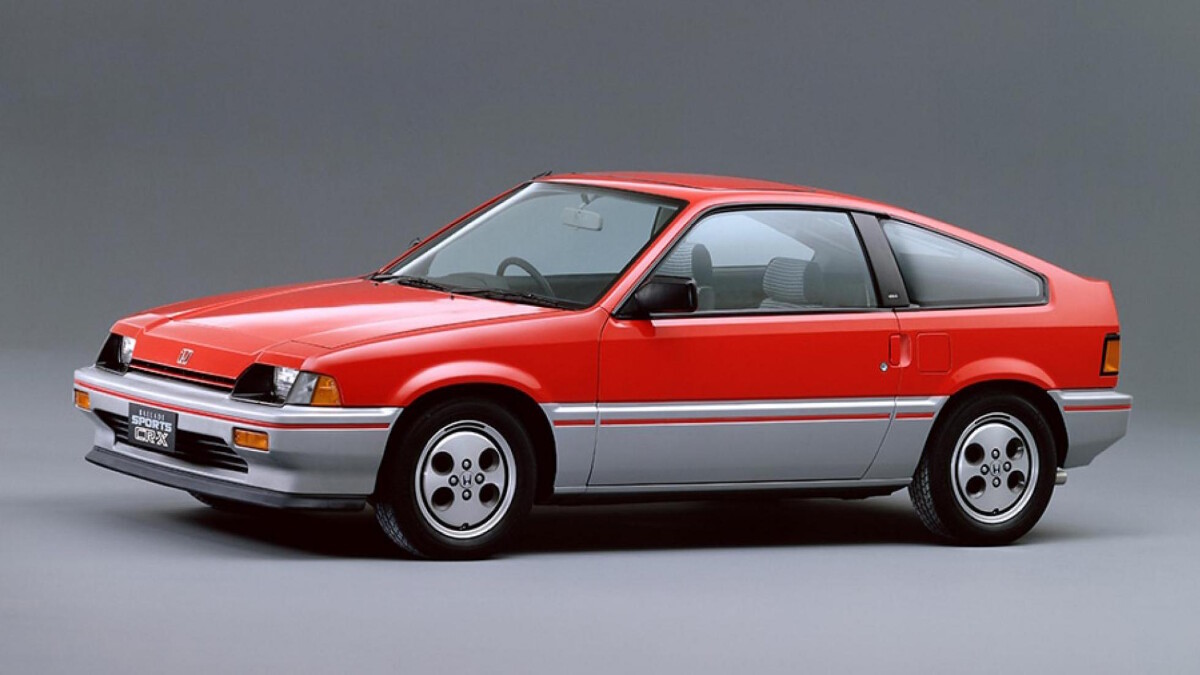 Depending on just how many sunsets you've seen off, you may remember a time when only the sportiest, maddest cars stretched to 17-inch wheels. You may also remember the consternation that decision tended to earn from contemporaneous motoring writers, who fretted about the effects of low-profile tires on the ride.
Fast-forward a few more years than we're at all comfortable realizing are now behind us, and...well, motoring writers are still fretting about low-profile tires. But hear us out on this one—our family wagon came new with 19-inch wheels. TG-award-winning hot hatches rock 20-inch rims like it's normal. Land Rovers—Land Rovers—roll off the line with 22-inchers. If it keeps going the way it has been, cars will just look like stagecoaches again in a couple of years.
It used to be that wheel size increased to cover bigger brakes. Large wheels and lithe tires became bywords for performance, so cars that had no need to (and some would say no right to) started wearing wheels big enough to fit a mining truck. To us, nothing looks quite as stupid as a puny set of discs tucked behind wheels that span about as far as your average bridge.
Now, unless you drive something from the 'got mine, get lost' range of the VW Group—Lambo Urus, Bentley Bentayga, and so on—you won't need anything approaching 22-inch rims to clear your brakes. And yet the march of the outsized and oversized wheel continues.
Look, we know why—modern cars are huge, have high hoods for pedestrian crash safety, and have high beltlines so the high hood doesn't make the side profile of the car look like a two-year-old's first forays with Duplo. If you then add small wheels to the mix, it ends up looking as proportionally balanced between body and wheels as your average grand piano. We don't want to maim pedestrians any more than your average man on the street does. But we're wondering if that pedestrian-friendly legislation has any provisions in it with regard to three-ton, all-terrain leviathans with hoods taller than most 12-year-olds. Because the prospect of getting smacked by a mobile edifice worries us more than rolling up the hood of an old Honda CRX.
Instead of punishing cars for shortfalls in pedestrian-safety initiatives, we'd suggest converting the bulk of city streets for pedestrian use, reducing the likelihood of trammeling a wandering tourist who forgot we drive on the other side of the road over here. We could then return to smaller cars with good visibility, low hoods, and great brakes—which don't need to be anywhere near as big now for the same braking efficacy. And while we're flush with actually doing things properly and for the right reasons, we could even return to smaller wheels shod with cheaper, comfier, and—yeah, we'll say it—cooler high-profile tires.
5) Thin pillars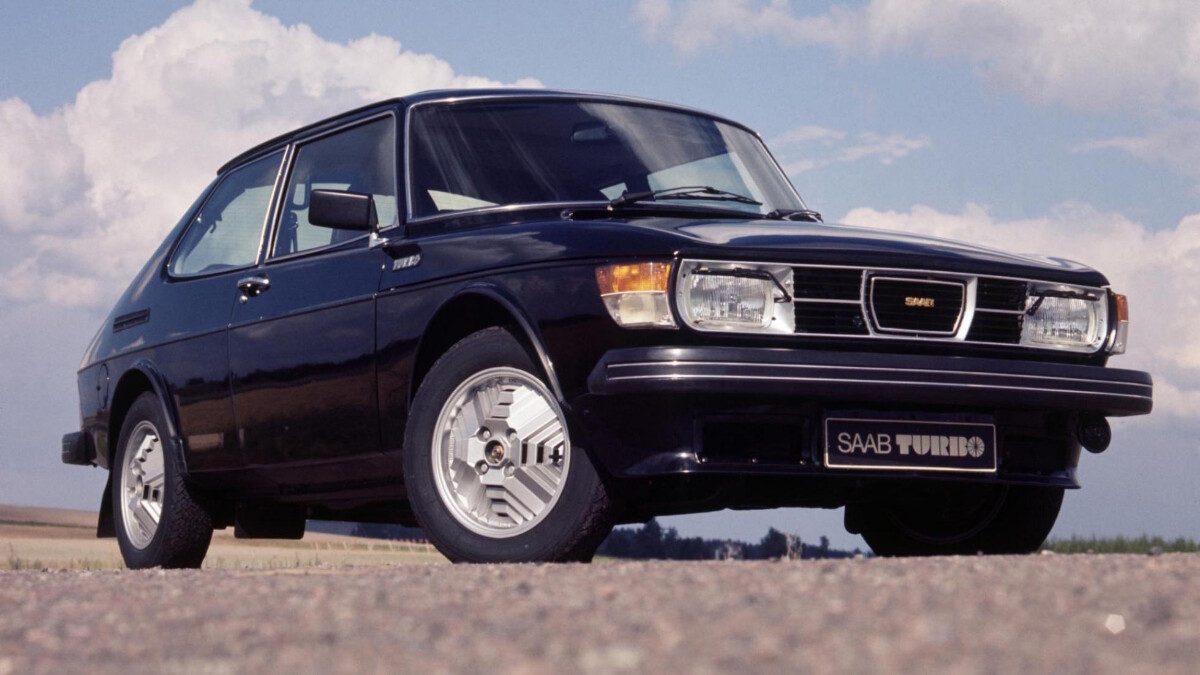 Again, we know why modern pillars—A-pillars in particular—are now the thickness of our post-holiday waistline. It's because it takes more than a spindle-thin strip of metal to survive a rollover and, crucially, allow the occupants to survive. And we're not in the habit of arguing against things that save lives. We'll leave that to anti-vaxxers.
But—and stop us if this sounds too much like the kind of treasonous common sense that earns you exactly no friends these days—what if we made cars lighter? Then, given that force equals mass multiplied by acceleration, there'd be less force on the pillars in a rollover. Which means they could be thinner again. Then, just maybe, we could lobby for a few up-spec materials in the A-pillars at least, so we're not trying to look out for meandering mopeds from behind a pylon that'd be overkill in a skyscraper?
Even beyond the whole 'avoiding traffic is much easier if you can see it' safety angle, have you ever gotten behind the wheel of an old car? The second thing you notice—right after the intoxicating aroma of a decades-old interior—is how light and airy it feels in the cabin. Compare and contrast to the modern car, which feels like a pillbox with CarPlay.
While we're daydreaming about what could be if we can just figure out a safe version of what already was, who here has love in their heart for the hardtop? To us, nothing drips with quite as much low-key cool as an old American hardtop coupe—you know, the land yachts that still only manage two doors and five seats, but have an uninterrupted space between the windshield and the rear window—no B-pillars need to apply. Roll down the windows and there's a yawning air gap down each flank of the car, inviting the outside in. Maybe we've watched Dazed and Confused once too often, but to us, a coupe hardtop is inextricably linked to cruising the empty streets on a hot summer night, feeling that what you're doing is exactly what you ought to be doing.
Get on board, man. It'd be a lot cooler if you did. 
Read part two here. 
NOTE: This article first appeared on TopGear.com. Minor edits have been made.