With an increasing number of Filipinos taking on bigger roles abroad in major international companies—especially in the fields of hospitality, construction, and IT—you could say these highly trained, knowledgeable, and skilled personnel are fast becoming our most important exports. Anywhere you look, you'll find a familiar accent and warm smile ready to greet a visiting kababayan in another part of the world.
In the automotive field, you also have renowned names like Vince Socco of Toyota and Wini Camacho of Mercedes-Benz. Joining them now is an up-and-coming engineer by the name of Marc Brunner, the 26-year-old head of engine development and construction at Ruf Automobile in Germany.
All Gran Turismo players should be familiar with Ruf, a German manufacturer founded by Alois Ruf Sr. The company first made its mark by taking unregistered Porsche chassis, stripping them down to nothing, and rebuilding them in Ruf's own image. One of Ruf's most iconic creations is the Yellowbird, a 911 that once held the record of being the fastest production car in the world, reaching a top speed of 340kph in testing. Today, Ruf builds and designs its own unique models.
We wanted to know how someone as young as Brunner had ended up being in charge of developing engines for some of the most bonkers cars in the world, so we sat down with him to find out how he has been able to accomplish so much at his age.
What does your job entail?
My main task is to develop new engine parts—everything from the sub-systems to the entire engine. I do construction in computer-aided design (CAD), make basic production of castings from blank parts, and oversee the machining of the parts to make sure the quality is up to our standards. We then do tests on these components.
ADVERTISEMENT - CONTINUE READING BELOW ↓
But obviously, I cannot do all these things alone, so I work a lot with the head mechanics, and we always work together to try and find solutions to problems that might crop up. I use their 30+ years of hands-on experience to help guide me. That's because I am this young engineer and I have this background that is very academic, very scientific, while they have a much more hands-on, boots-on-the-ground personal experience. We integrate and work together like that. That's one aspect of my job.
The other aspect is that I also work on chassis development, and we are only a small team. I've worked with the car designer, and there are even times when I have been on the show floor at the Geneva Motor Show. I get to meet clients and car enthusiasts, and I answer any questions they might have. 
How did you get your position?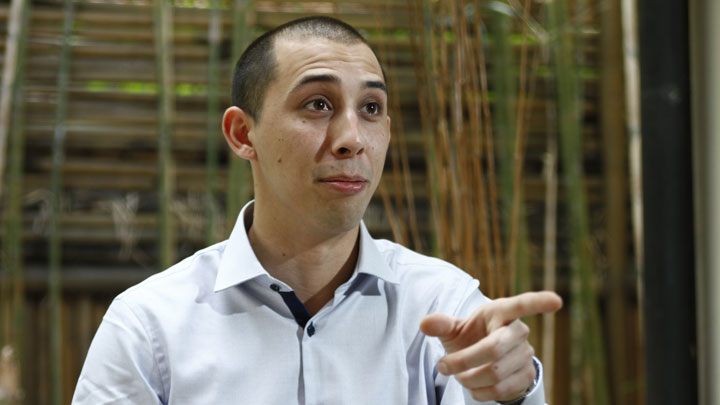 I attended university [in the UK] and studied Motorsport Engineering for my bachelor's degree and Racing Engine Design for my master's degree. I sent my CV to Ruf, and initially, the plan was just to meet them, have a tour of the company, maybe get an internship. While I was there, I had a chat with Mr. and Mrs. Ruf, and it went really well. They just said, "Let's make this happen," and to my surprise, I got the job.
After a year, everyone was happy, so they added some responsibilities to my position to make it to where I am today. 
What models have you had a hand in developing?
In the year in a half I've been with Ruf, I've developed the CTR and the SCR.
How many Ruf cars are there in the Philippines?
Only one, officially, but I believe there are three to five in the country at the moment. 
Are you aware of any plans to bring Ruf into the Philippines? Do you think it can do well here?
In terms of bringing in Ruf, I don't know. That would depend on whether Ruf is willing to expand or not, but potentially, there is a lot of opportunity here. The car scene here in the Philippines is insane. People love fast, beautiful cars, and sometimes look for something unique, something personalized. That is what Ruf is about. I think the potential is here, the clientele is here, and the love for insane cars is definitely present, but I don't know if there are any real plans as of the moment. 
ADVERTISEMENT - CONTINUE READING BELOW ↓
Personally, what is your favorite RUF model?
That's a tough one. There are only a few, but they all have something going for them. Off the bat, the CTR 2017, but it may be due to bias because it's the car I've spent so long developing. Then again, the original Yellowbird is obviously on that list, but the CTR 3 is just so cool. It looks like a 911 from the front, but then the wheelbase seems off, the rear is completely different, and most important, it's mid-engined—and that, for me as an engineer, is a complete win. It even looks like a Batmobile.
The SCR is really cool, too. I just love naturally aspirated engines, and the one in the SCR just takes the cake. The love for it may also be because I have seen the whole development process of the car all the way from the beginning.
Any tips for Filipino kids who want to follow in your footsteps?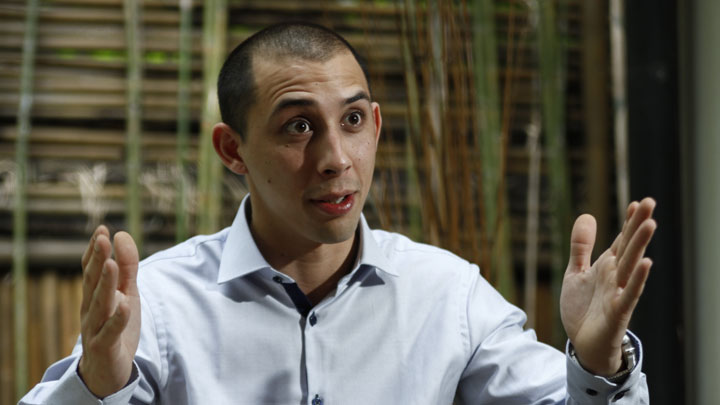 I followed the route of studying specifically for the automotive field. I was at university with a lot of other kids who were my age, and we all had a common passion for cars. Some of my friends from university loved racing. I like racing now, but back then, I wasn't as involved as they were. Still, I chose to study Motorsport Engineering and Racing Engine Design.
I think that this advice will sound really generic, but work hard and try to get the best grades possible, and then be true to yourself. I sent my CV and cover letter saying, "I love what you do. I love these cars." Stay positive. You need luck—hard work and luck. But if you combine passion and hard work, you end up making your own luck. Don't stop dreaming—shoot for the stars and things do happen. Just don't give up.