Porsche has revealed a few sketches of a spaceship it has designed to support the upcoming film Star Wars: The Rise of Skywalker. This is all fine because it's a cool thing and is a fun exercise to distract us from world events.
More important, it gives us a chance to surface some of your best lines taken from when we first brought you news of this exciting collaboration.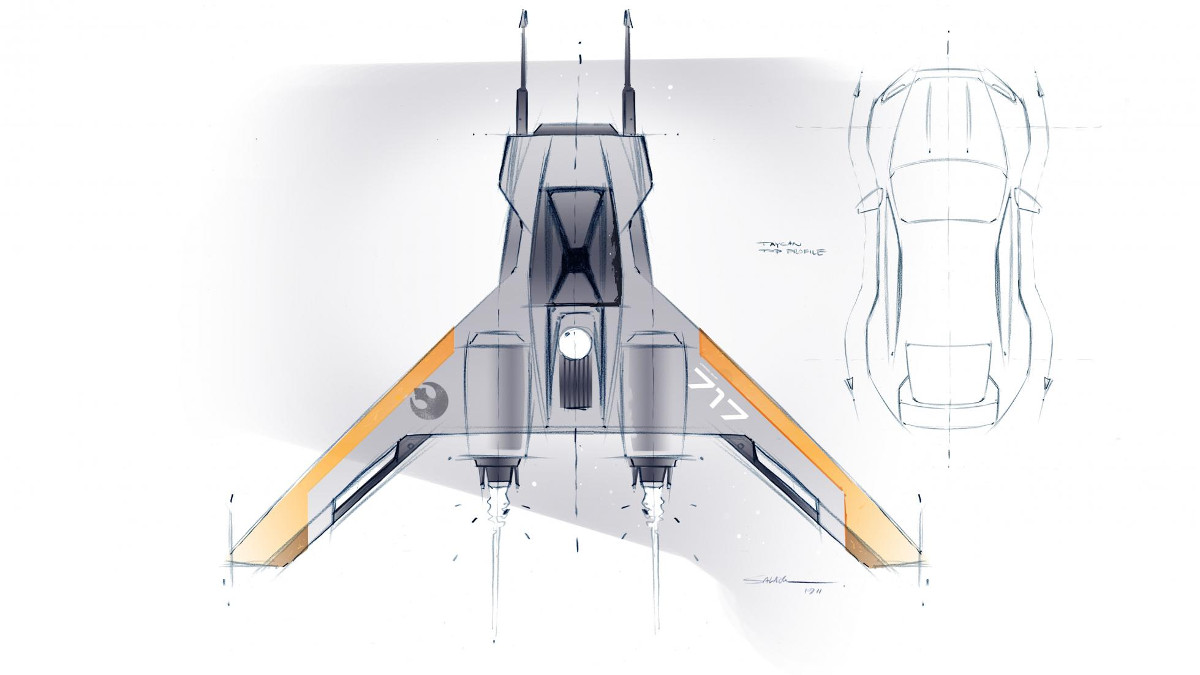 Like this, from TopGear.com commenter Arjen Bootsma, who opined that being a Porsche, "the hyperdrive will be in the wrong place, but somehow Porsche will make it work."
Continue reading below ↓
Recommended Videos
Or indeed this from TopGear.com commenter Eric Gelders, who thinks Porsche will build GT3, GT2, and GT1 editions of the Millennium Falcon, and "improve the Kessel Run even further below 12 parsecs."
Don't get us wrong—we're rather excited by this spaceship because spaceships are cool and this one looks very snazzy indeed. Porsche's Michael Mauer noted how "both worlds have a similar design philosophy," and that the collaboration with Star Wars "inspires and fascinates us."
Taycan Cross Turismo X-Wing edition, anyone? Trade Federation Landing Ship Turbo GT2 RS? Leather air vents on the Death Star? The possibilities are limitless. Please, furnish us with more crossover goodness below, and we'll bring you the first proper images of what looks like a very lovely design as soon as they appear.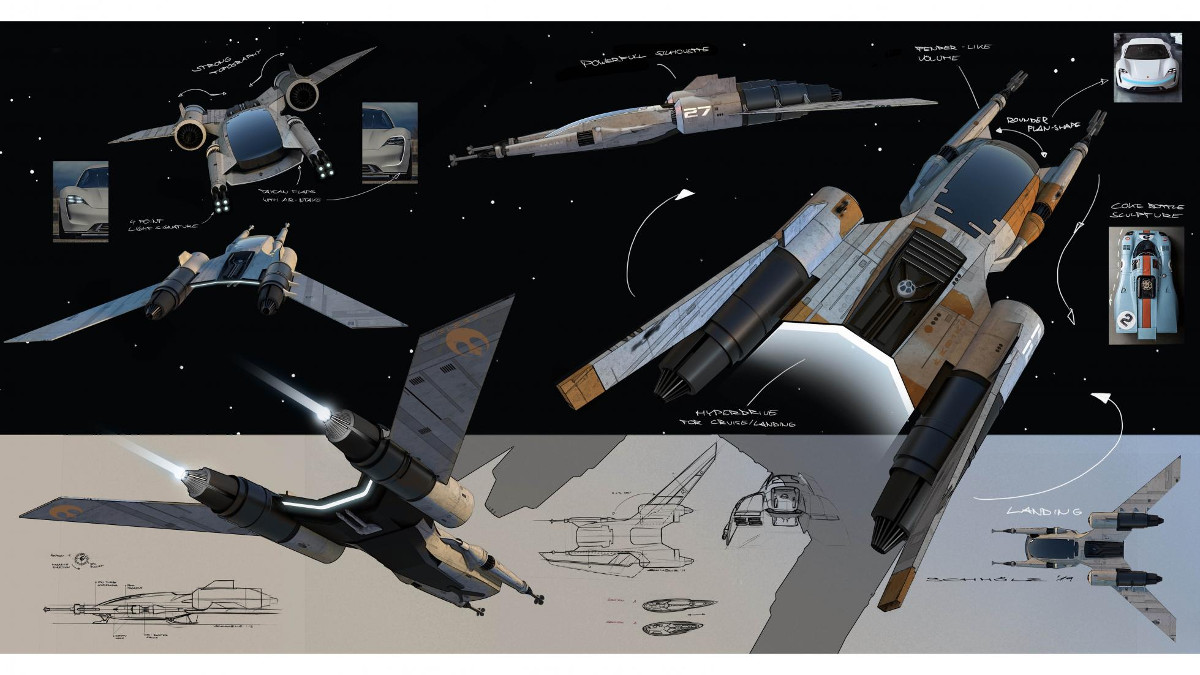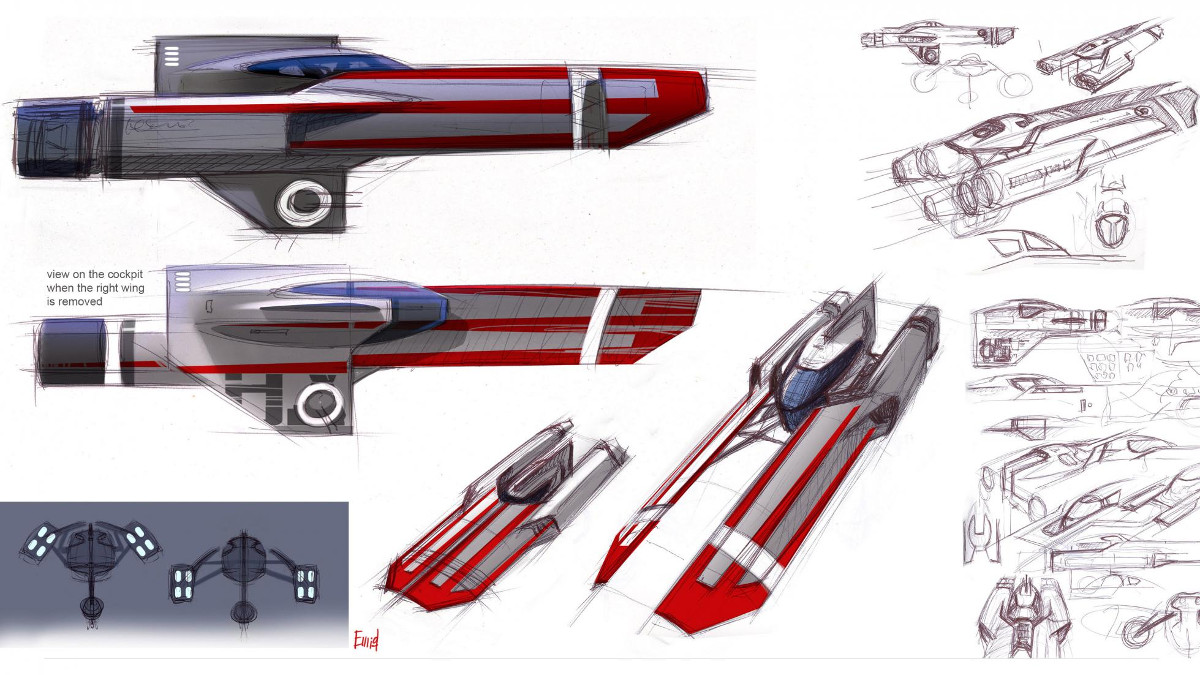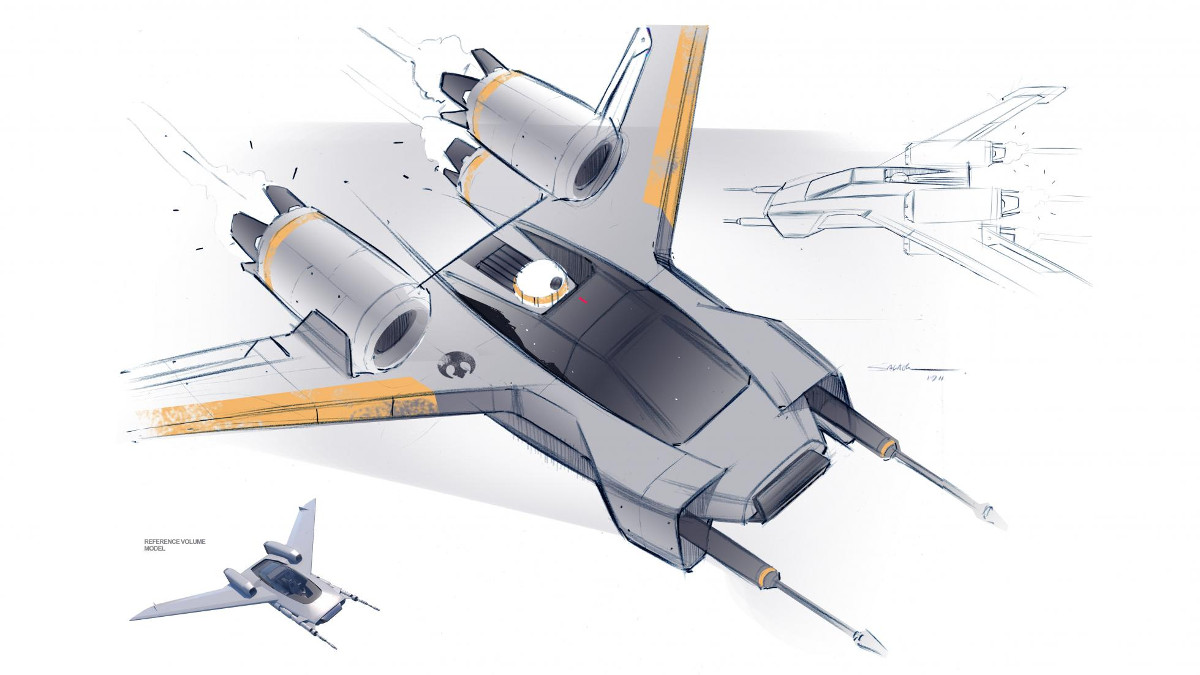 NOTE: This article first appeared on TopGear.com. Minor edits have been made.