While she's been chauffeured in hundreds of exquisite machines, it's no surprise to learn that Her Late Majesty Queen Elizabeth II had a fondness for driving herself.
Britain's longest reigning monarch—who sadly passed away aged 96—was a keen motorist, and trained as a mechanic and truck driver toward the end of World War II, so eager was she to assist in the national effort.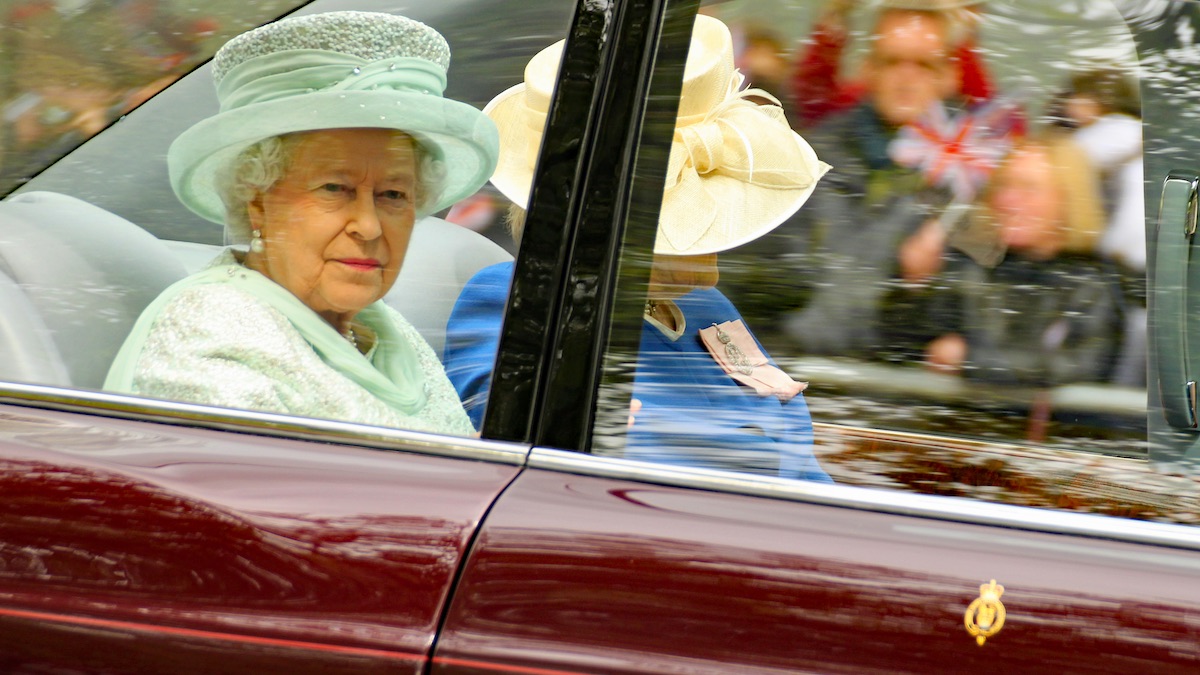 ADVERTISEMENT - CONTINUE READING BELOW ↓
Despite her father King George VI saying the then-Princess should not pitch in, she instead joined the Auxiliary Territorial Service aged just 18. An article published at the time said Elizabeth, "though she had never been allowed to ride in a London bus or taxi, passed her driving course in two days less than the prescribed time."
OTHER STORIES YOU MIGHT HAVE MISSED:
Who needs to replace their Easytrip RFID sticker and card? Here's the full guide
The Toyota GR Corolla Morizo Edition sounds like an absolute monster
She learned vehicle maintenance and how to service—and drive—army trucks, for which the press labeled her the 'Princess Auto Mechanic.' She spent five months as a mechanic and truck driver.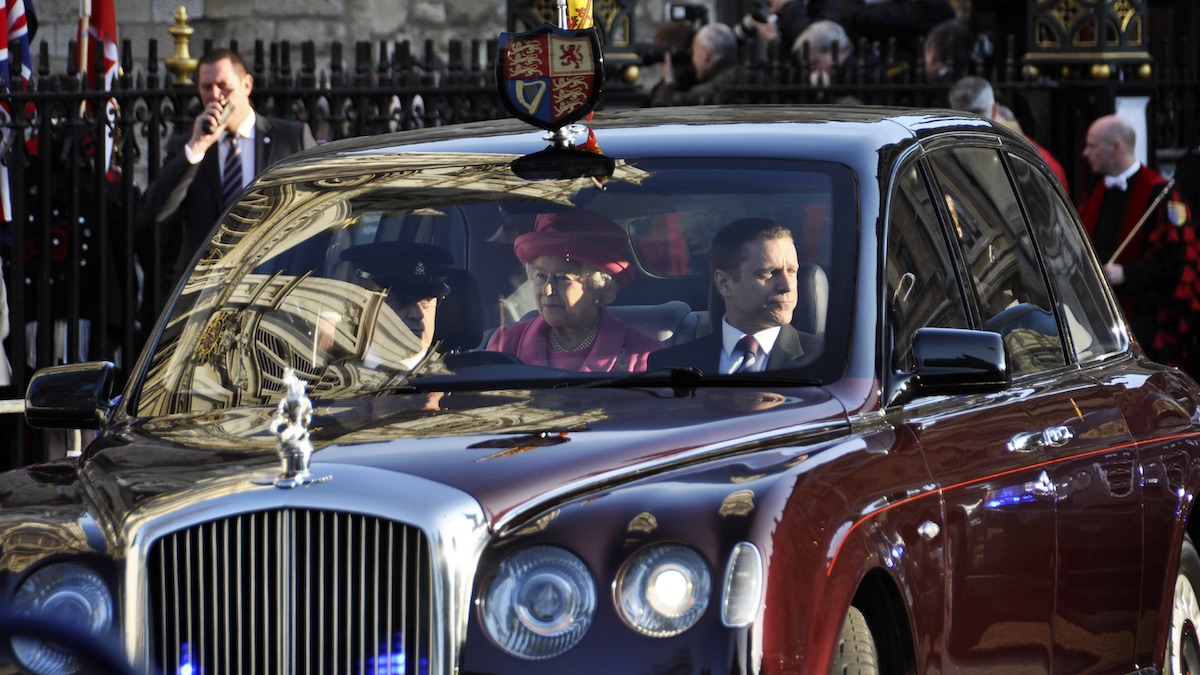 ADVERTISEMENT - CONTINUE READING BELOW ↓
Recommended Videos
Following the end of the war and her succession to the throne, the Queen enjoyed a vast range of cars, notably those made in Britain. Her eclectic collection included models like the Rover P5 B, the Vauxhall Cresta wagon, and even a Jaguar X-Type wagon, along with entries from Rolls-Royce and Bentley. She was gifted the very first Bentley Bentayga upon the twin-turbo SUV's launch.
Her real passion however, lay with Land Rover. Her Majesty's fondness for Defenders and Range Rovers is well documented, not only being chauffeured in specially prepared royal variants while on tour in Britain and around the world, but also for personal use around her estates.
Rest in peace, Ma'am.
How the car world reacted:
Jaguar Land Rover
"The passing of Her Majesty the Queen has left everybody at Jaguar Land Rover deeply saddened, and our thoughts and condolences are with the Royal Family at this time.
ADVERTISEMENT - CONTINUE READING BELOW ↓
"Our relationship with The Queen has been a source of great pride for all of us at Jaguar Land Rover.
"As the UK's longest reigning monarch, Head of the Commonwealth, Patron of more than 600 charities as well as a mother, grandmother, and great-grandmother, The Queen was a remarkable role model.
"Most recently, it was a great honor for us to play a role in Her Majesty's Platinum Jubilee celebrations, marking her historic and extraordinary reign.
"This was just one of many memories we are truly grateful for as part of our long-standing and continued connection with the Royal Family, and we shall deeply miss Her Majesty's pioneering leadership and strength that provided this country with continuity, stability, and inspiration through decades of enormous social change."
Torsten Müller-Ötvös, Chief Executive Officer, Rolls-Royce Motor Cars
"We unite with the people of Great Britain, the Commonwealth, and people of the world to mourn the death of Her Majesty The Queen Elizabeth II. Dedicated to the nation and devoted to her family, she represented the highest ideals of service and humanity.
ADVERTISEMENT - CONTINUE READING BELOW ↓
"For us at the Home of Rolls-Royce, Her Majesty was the only British Monarch we have ever known, and her passing is deeply felt by all of us. On behalf of the Board of Directors and the worldwide Rolls-Royce community, I respectfully extend our sincere and heartfelt condolences to the Royal Family at this time."
Bentley
"All at Bentley Motors are deeply saddened to hear of the passing of Her Majesty The Queen. A truly remarkable woman who dedicated her life to the service of the people of the UK and the Commonwealth for over 70 years.
"We pause, reflect, and show heartfelt gratitude for the historic reign of The Queen, an inspiration to all for generations to come. Our sincere sympathies extend to The Royal Family."
Aston Martin
"Aston Martin is deeply saddened by the passing of Her Majesty The Queen.
"The Queen has dedicated her life to public service, and throughout her long reign was a passionate champion for British culture, enterprise, and innovation. We were honored when she visited Aston Martin in 1966.
ADVERTISEMENT - CONTINUE READING BELOW ↓
"Our thoughts and condolences are with the Royal Family and the people of the United Kingdom and the Commonwealth at this difficult time."
Bill Ford, Ford Motor Company
"Like so many around the world, I was deeply saddened to learn of the passing of Her Majesty Queen Elizabeth II. The Queen has been a steadfast and exemplary world leader for over 70 years, and has demonstrated to all of us the true meaning of service and dedication.
"Ford has had a long and deep relationship with the United Kingdom since my great grandfather set up the Ford business in the UK in 1909. The Queen's love of cars was evident early in her life as part of her service to her country in World War II where her mechanical knowledge of cars was clear for all to see.
"On behalf of my family, our CEO Jim Farley, and our extended Ford family around the globe, we send our heartfelt condolences to Her Majesty's family, the people of the United Kingdom and the Commonwealth, and those around the world who loved, respected and admired her."
ADVERTISEMENT - CONTINUE READING BELOW ↓
NOTE: This article first appeared on TopGear.com. Minor edits have been made.