Anyone who's ever had the chance to watch the award-winning TV series Breaking Bad will have a hard time forgetting main protagonist Walter White's daily driver: That lackluster Pontiac Aztek.
The Aztek is a five-seat SUV from General Motors' Pontiac. It was sold in the US during the early to mid-2000s and was only offered with a 3.4-liter V6 mated to a four-speed automatic transmission. It had a generous amount of cargo space thanks to that massive trunk, and it even had a sunroof to boot.
What's the big deal with it, then? Well, in case you hadn't noticed, the car's just downright hideous. To some, it might seem like an interesting proposition on paper, but to most people, its design is nothing short of baffling. Whether you're a gearhead or not, it's difficult not to be drawn to the car at first glance—for all the wrong reasons. Don't take our word for it—just Google "Pontiac Aztek" right now and you'll find it on several lists enumerating the ugliest cars ever built.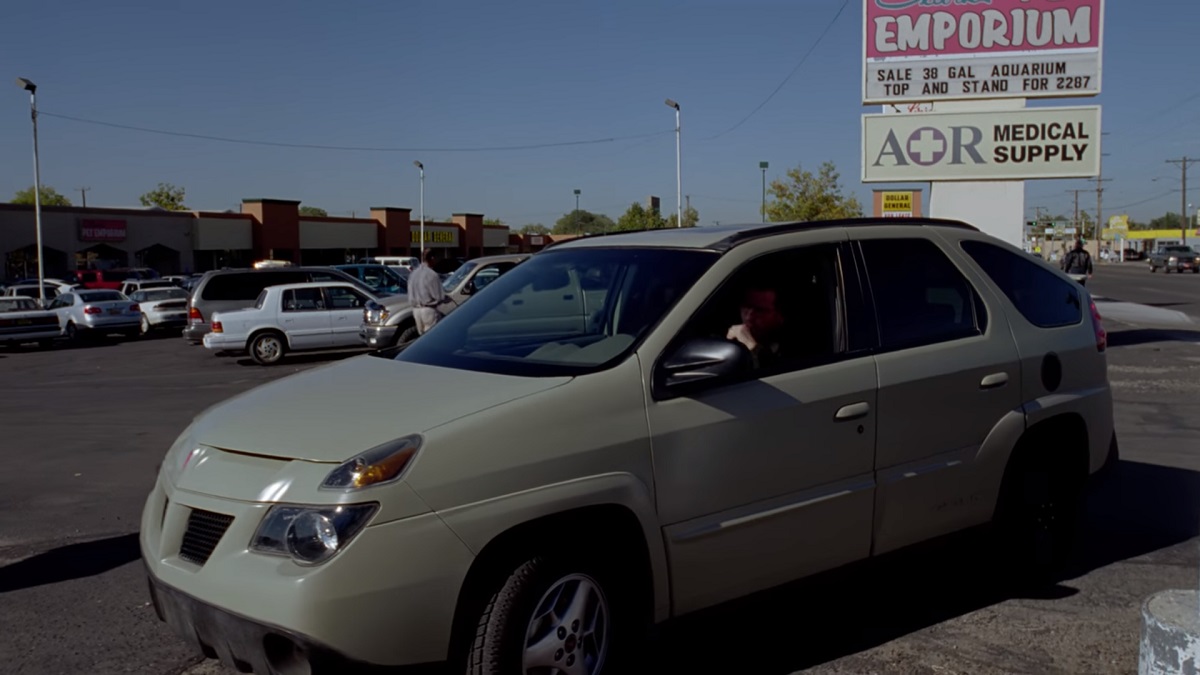 Continue reading below ↓
Recommended Videos
The Aztek that Walt drives in the show is supposedly a 2004 model, which sported a slightly different look from the ones sold during the car's first years on the market, but it wasn't really anything better. The car's constant sorry state in the series didn't do much for its appeal either. Right from the get-go, it was established as a beat-up car. It first appeared in the pilot when Walt drove to school with Walter Jr., and there the Aztek had already lost one of its four original wheels.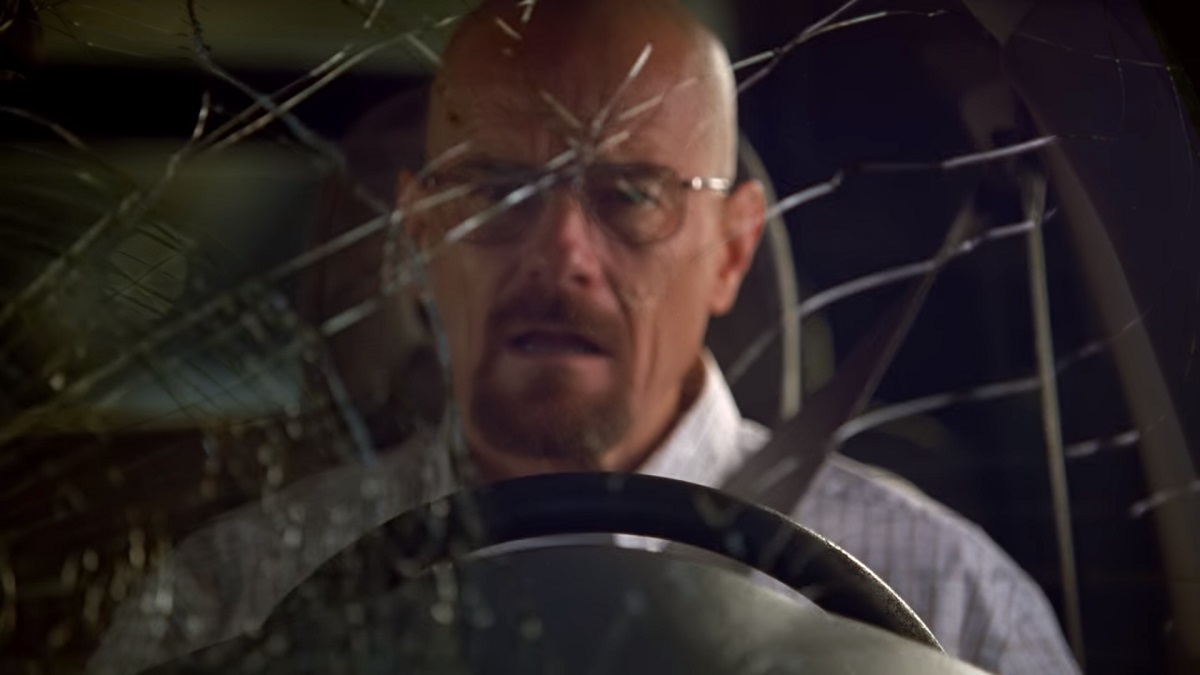 Then, throughout the course of the series, the car was involved in a number of mishaps. The windshield broke a few times—the first of which happened when debris from the Albuquerque airplane crash rained fire on the White residence. If it weren't for the officer who apprehended Walt on the freeway, we assume Walt wouldn't have even thought of getting a replacement and would have just gone on driving with a cracked piece of glass obstructing his view.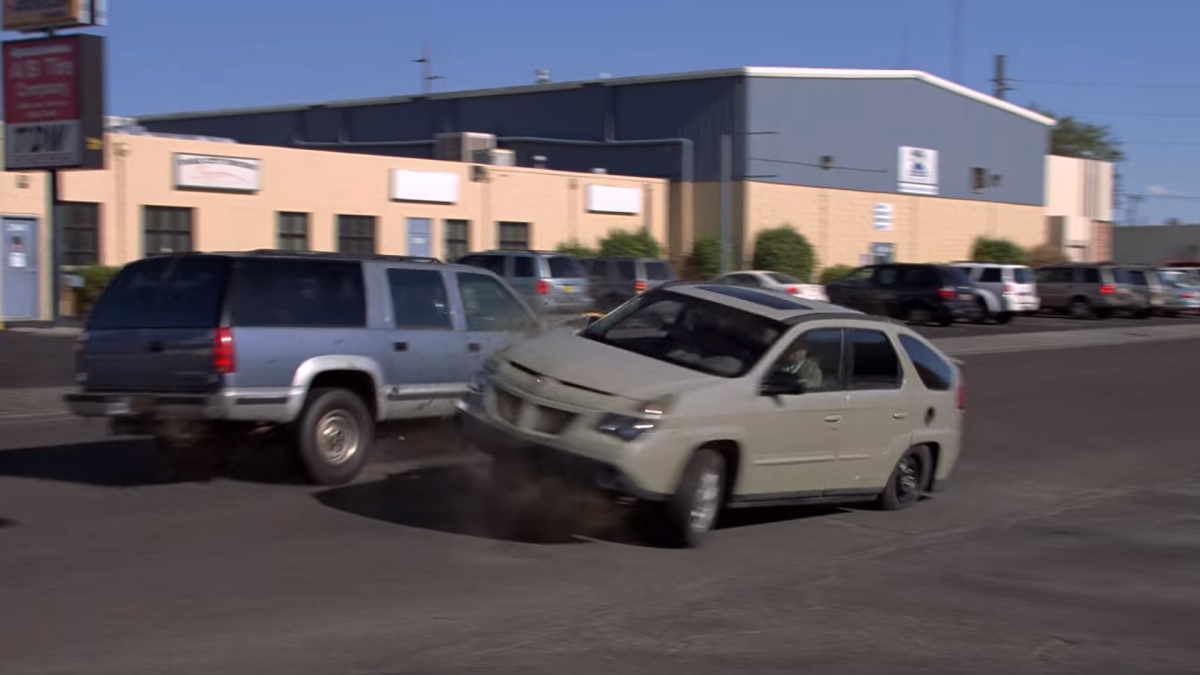 The Aztek crashed more than once, too, one being Walt's final moments behind the car's wheel when he intentionally got hit by an oncoming vehicle with his brother-in-law and Drug Enforcement Agency officer and Hank riding shotgun. Following the incident, Walt finally gave up the Aztek for a measly $50—immediately after he had it repaired and despite his mechanic telling him that the car might still have 200,000 miles left in it.
But even if Walt just didn't seem to care much about his beater when he had it, the Aztek was a perfect match for him. It symbolized the man that he was and it made him realize what he had become.
The Pontiac Aztek was mediocre—a depiction of the life Walt had to settle for after losing his stake in a company that should have earned him millions. And like we said, the car was beaten up from the start—and that didn't really change as the show went on—but it got the job done. A perfect representation of Walt, don't you think?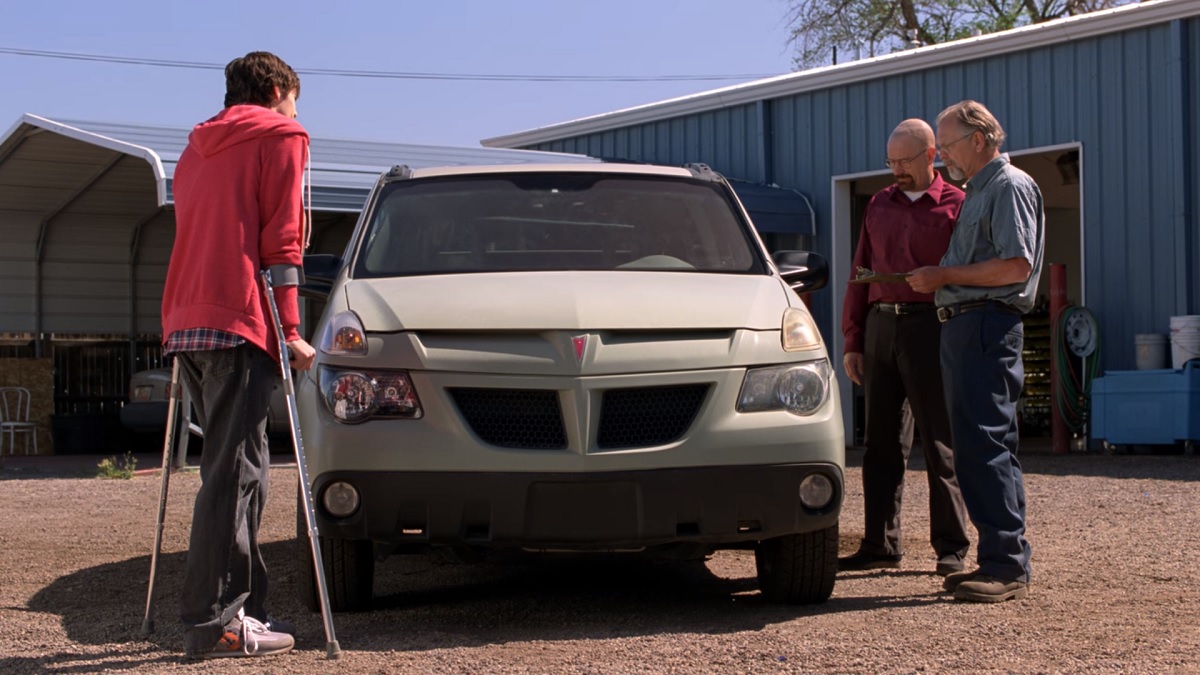 When it was time to part ways with the Aztek, Walt did so in the most fitting way possible. He sold it for such a small amount and replaced it with a leased Chrysler 300 on his 51st birthday, and it showed how he was done with the dull and average Walter White and was ready to embrace the lifestyle Heisenberg deserved. And if that wasn't enough, he even bought Walter Jr. a new Dodge Challenger SRT Hellcat that same day. Way to turn over a new leaf, we'd say.
While the Pontiac Aztek didn't make it to the end of Breaking Bad, the car will easily go down as one of if not the most iconic vehicles in television history. It's one of the ugliest cars in the world that somehow made its mark in what many refer to as one of television's best shows ever.