These days, gloss clear-coat carbon fiber is the material of choice for eye-popping car bodywork. Paganis, Bugattis, McLarens—they all use super-polished weave as shorthand for 'hey you, look how artful and expensive this is.'
But it hasn't always been this way. Just look at this collection of classic Fords. You're looking at a 1936 Ford Deluxe Sedan, a 1960 Ford Thunderbird, and a 1967 Lincoln Continental Convertible—all resplendent in bare, polished stainless steel. Stunning, right?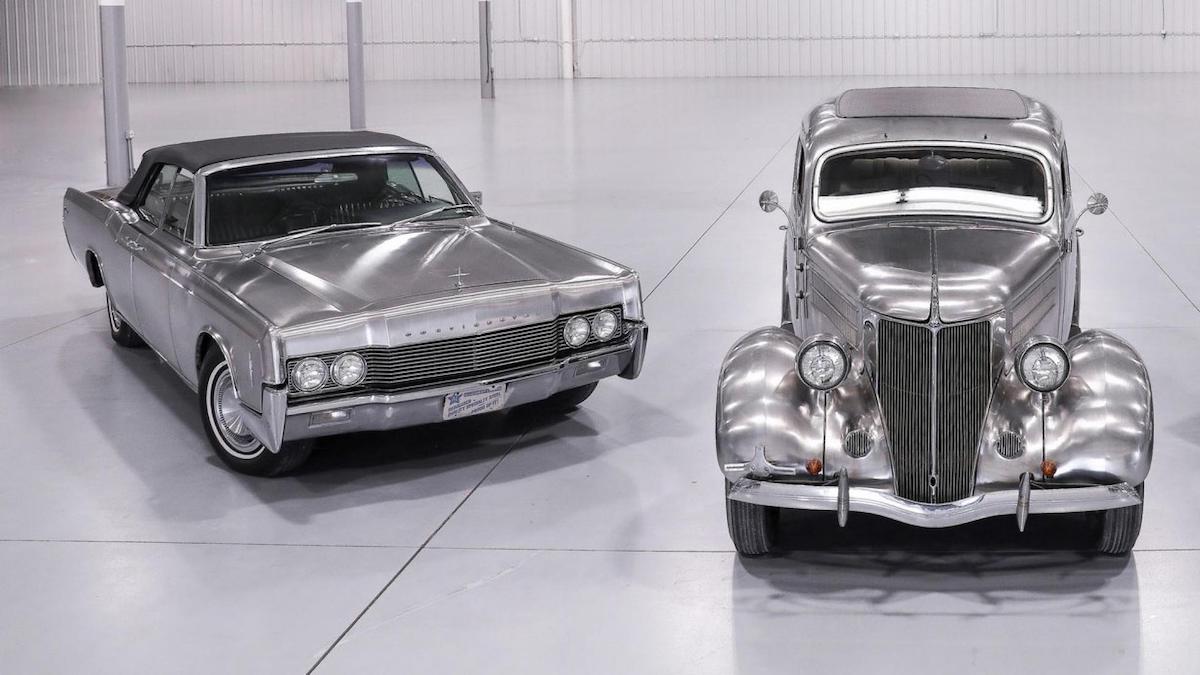 ADVERTISEMENT - CONTINUE READING BELOW ↓
Back in the '30s, stainless steel was an exotic new wonder-material. Sensing its importance, Ford joined forces with Allegheny Ludlum Steel to build six stainless-steel Deluxe Sedans to "showcase the extreme durability and aesthetic appeal of the new metal."
Amazingly, the cars weren't just stuck on plinths and used on posters. They became daily drivers. Each of the six apparently logged around 321,900km before they were taken out of use in 1946. Four of the originals survive today, and this one's been retained by Allegheny Ludlum Steel until now, in spotless condition.
It's going up for auction in September, as part of a three-pack with two more stainless steel Fords. See, the original promotional campaign was such a hit that Ford and Allegheny Ludlum Steel repeated the idea twice more, with two Thunderbirds and three Continentals.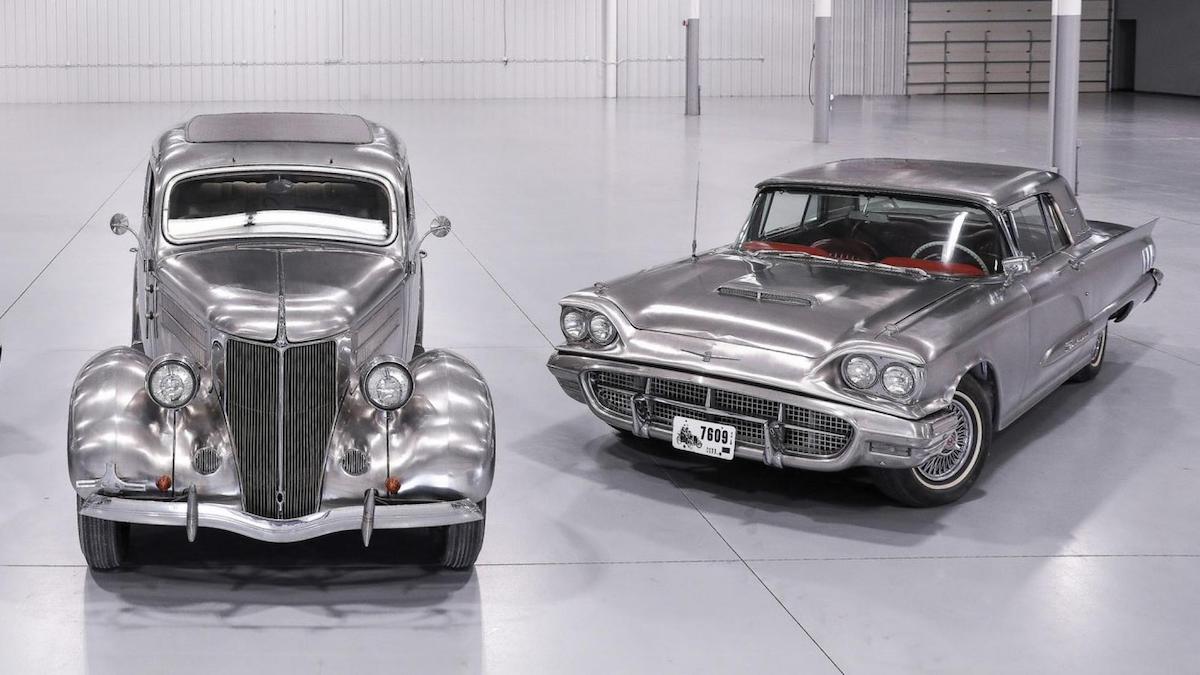 ADVERTISEMENT - CONTINUE READING BELOW ↓
Recommended Videos
The trio is said to be in supremely original condition, but it's such an odd lot that they're being sold without an estimate on value.
Well, how do you attempt to pin a number on a collection as unique and ice-cool as this? Surely, they've got to be more timeless than yet another million-hp carbon-fiber garage queen...
NOTE: This article first appeared on TopGear.com. Minor edits have been made.