Star Wars is an unprecedented feat in entertainment. Forty-two years have passed since the release of the first film, Star Wars: Episode IV - A New Hope, in the US back in 1977. The final installment in the series, Star Wars: The Rise of Skywalker (called Dawn of Skywalker in Japan), was released last December 20.
In commemoration of the release, with the cooperation of DiDi Mobility Japan Corp., taxis bearing the movie Star Wars: Dawn of Skywalker (Star Wars Taxi) started going around five cities nationwide since November 29, 2019
The Star Wars Taxis are only available in the five prefectures of Osaka, Fukuoka, Kyoto, Hiroshima, and Aichi. A total of 53 cars run, but fully wrapped taxis run only in Osaka and Fukuoka. Feel the power of the Force by taking this Star Wars Taxi!
If you happen to be in Japan and you would like to ride the Star Wars Taxi, you can call the taxi by downloading the DiDi app and selecting "Star Wars Taxi" on the vehicle type selection. (Depending on the dispatch situation, there are times when there are no vehicles available nearby or it may take some time to dispatch the cars).
There are 10 collaboration taxis in Kyoto and 13 in Osaka, so get on the Star Wars Taxi while you can. May the force be with you!
Continue reading below ↓
Recommended Videos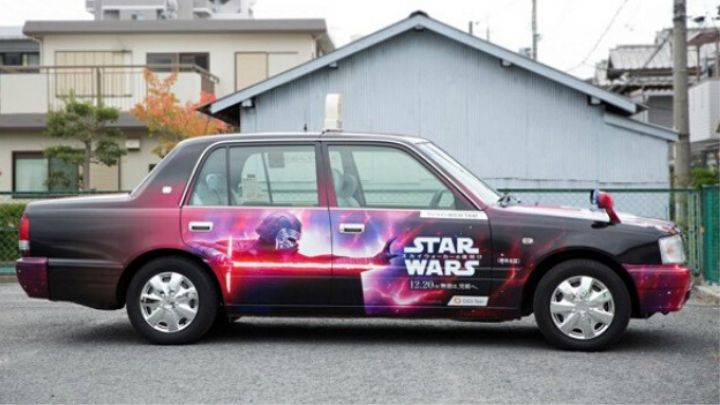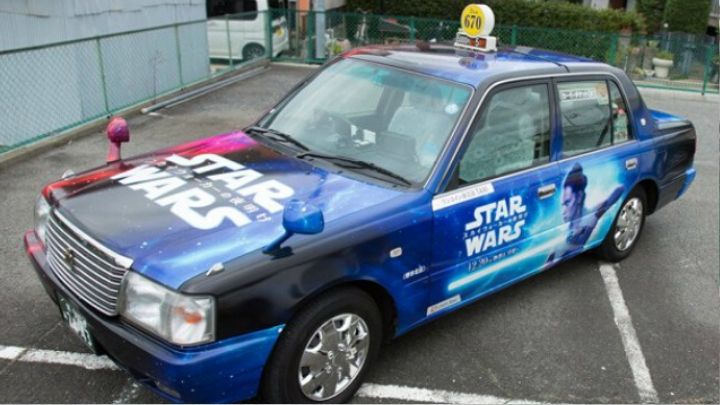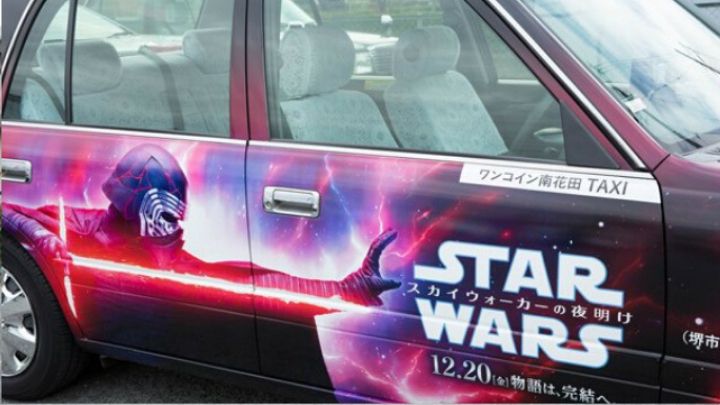 This article first appeared on SpotJapan.ph. Minor edits have been made.