Many people would much rather write off 2020 for obvious reasons, but for Suzuki, this year marks an important milestone—its 100th in existence. The former manufacturer of textile looms officially turned a century old in March, and has since been celebrating its centenary by sharing stories of its most memorable moments throughout its history of motorcycle and car production.
This latest one is a joint tribute of sorts—to one of its earliest kei-car models, and to the legendary Stirling Moss, who passed away in April at the age of 90. What's the connection? Trivia time: In 1968, the Japanese carmaker tapped the British motor-racing icon to participate in a driving test of its then-recently launched Suzuki Fronte SS 360.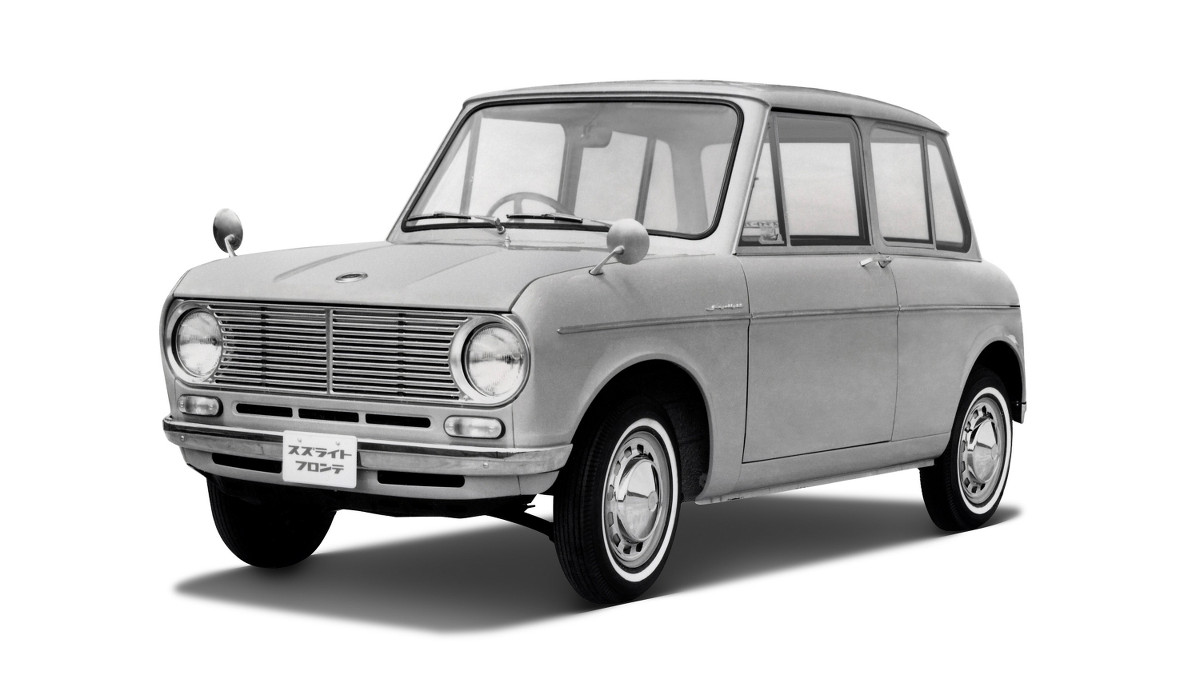 ADVERTISEMENT - CONTINUE READING BELOW ↓
This Fronte belongs to what could be considered the third generation of the company's kei sedan, after the short-lived Suzulight SS of 1955 and the Suzulight Fronte of the '60s. The latter had seen success in motor racing, taking first, second, and fourth places in the mini-vehicle category of the Japanese Grand Prix at Suzuka Circuit shortly after the launch of its FEA-engined variant in 1963.
The all-new model that followed in 1967 was vastly different. It dropped the Suzulight label in favor of just plain Suzuki, and despite retaining the 'Fronte' moniker, it adopted a rear-engine, rear-wheel-drive layout. It also featured a rounder shape than its Suzulight counterpart, as well as a surface structure known as the 'coke bottle' line. Interior space saw an improvement, too, in order to meet the demand for family use.
In 1968, the Fronte SS 360 variant was launched. It was powered by a 25hp 360cc engine, and had a curb weight of just 420kg. To drum up attention to the vehicle, Suzuki invited two motorsports personalities to take it on a long-distance shakedown. The first was Sir Stirling Moss, and the second was Mitsuo Ito, a Suzuki rider who became the first Japanese competitor to achieve victory in the Isle of Man TT. The route chosen for the two racers was Autostrada del Sole. Save for certain sections like bends or tunnels, the 744km route had no speed limits at the time.
ADVERTISEMENT - CONTINUE READING BELOW ↓
Recommended Videos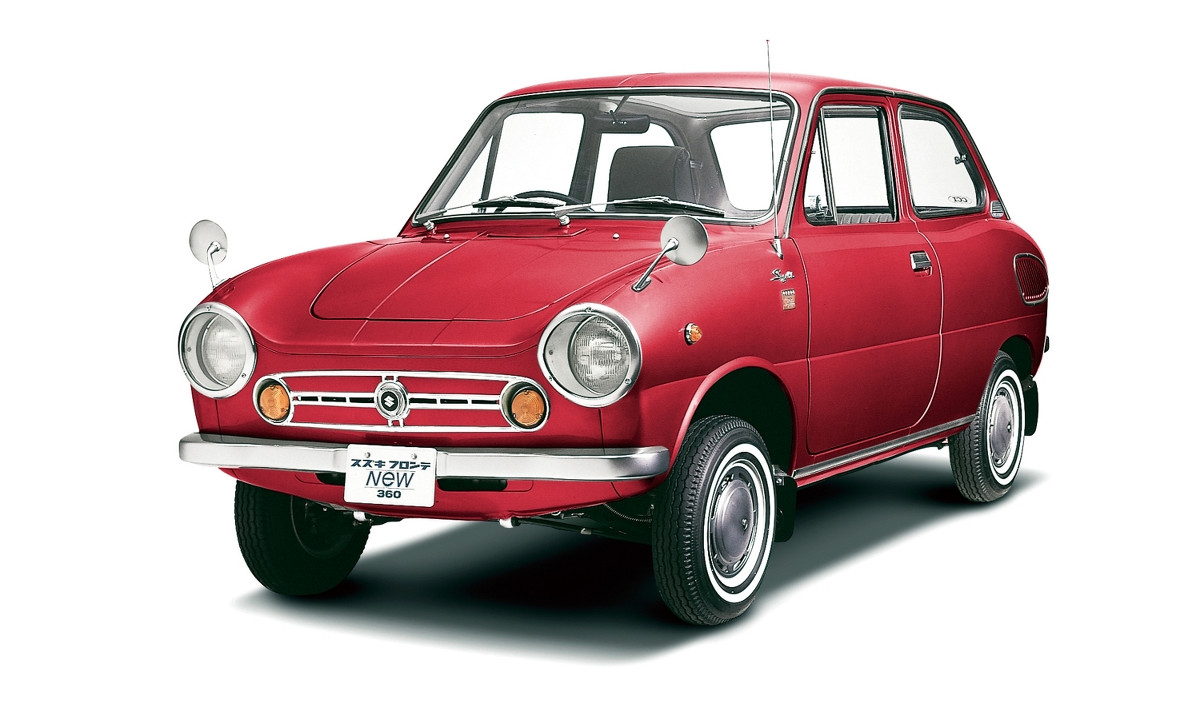 After taking off from their starting point in Milan on August 12, Moss and Ito arrived in Rome, their first transit point, completing the 544km leg in 4hr 27min at an average speed of 124kph. From there, they traveled the remaining distance at an average speed of 121kph.
ADVERTISEMENT - CONTINUE READING BELOW ↓
The marketing stunt demonstrated Suzuki's early prowess in building small but highly capable cars. Decades later, the Fronte name eventually gave way to the Alto moniker, and to this day, Suzuki's expertise in creating compact but fun-to-drive cars lives on in models like the Swift.