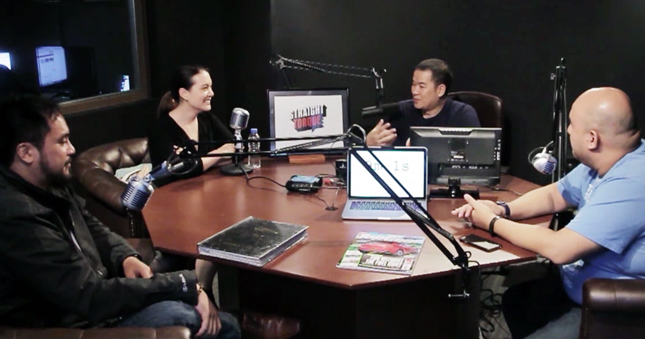 For the third episode of Straight Torque--our 10-minute motoring talk show--we wanted to understand why Filipino men drive the way they do. We wanted to come up with any explanation as to why we behave on the road the way we do. And considering how reckless many of us operate our vehicles, we were prepared to believe anything--anything, just so we could make some sense of the motoring chaos we witness on a daily basis.
Fortunately, for this episode's guest, we invited singer Aliya Parcs, who, incidentally, was also our very first Traffic Stopper back in April 2006. We say fortunately because, in the middle of our conversation, she got hit by a realization: She said Filipino men drive the way they do because they're mostly insecure, a condition that stemmed from having been colonized in the past.
Do you agree with her? Watch the show below. You may also listen to an audio-only version on Podcast.ph. Enjoy!
ADVERTISEMENT - CONTINUE READING BELOW ↓
If you're viewing this on a mobile device and can't see the video, please click here.
ADVERTISEMENT - CONTINUE READING BELOW ↓
Recommended Videos