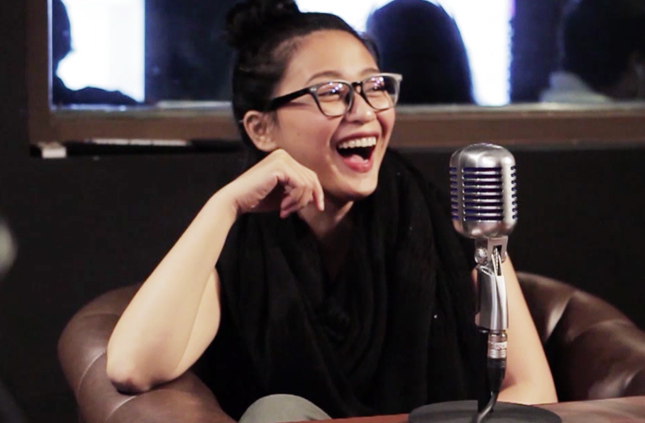 Our guest for the sixth episode of Straight Torque, our 10-minute motoring talk show, needs no introduction, especially if you read our magazine and visit this website. She's none other than Joyce Pring, whom you probably stalk on social media. Because she's driving in this year's Toyota Vios Cup, we've done a couple of feature stories about her--as a Traffic Stopper and as a motorsport fitness instructor.
But then some of her fans criticize us for "objectifying" their charming crush by supposedly highlighting only her physical attributes. So here we are. We invited Joyce over to the Straight Torque studio to give our readers a chance to really get to know her not via photos or provocative videos, but via her own words. For good measure, our adorable subject showed up looking like a school nerd (a gorgeous nerd, just to be clear).
Here, Joyce talks about her newfound passion for driving, thanks to her involvement in the Vios Cup. You'd be surprised to know that she actually only learned to drive manual this year--just as a consequence of her Vios Cup participation. "I'm surprisingly good at heel-and-toe," she reveals to us, "but that's because I have huge feet."
ADVERTISEMENT - CONTINUE READING BELOW ↓
Enough with the suspense. Watch the interview below. An audio version is also broadcast on Podcast.ph. Enjoy!
ADVERTISEMENT - CONTINUE READING BELOW ↓
Recommended Videos
If you're viewing this on a mobile device and can't see the video, please click here.