What's the story here?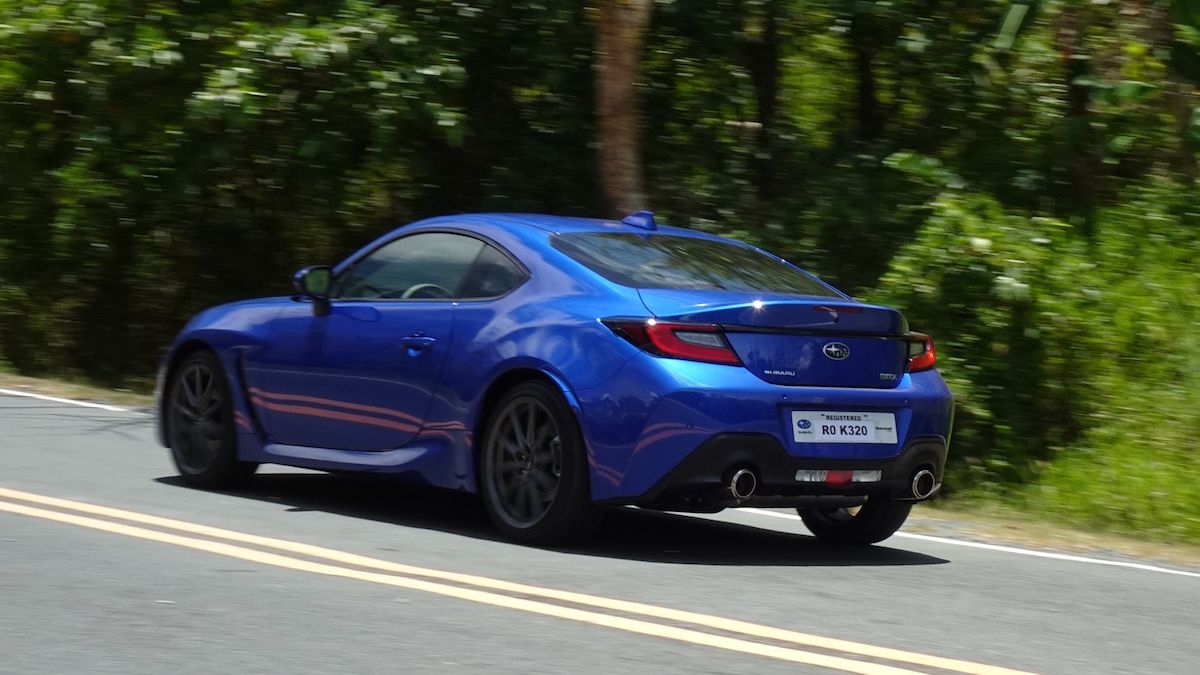 This is the all-new Subaru BRZ, which retains the first generation's coupe shape, two-door layout, and rear-focused weight distribution. But more on the design later. 
OTHER STORIES YOU MIGHT HAVE MISSED:
Say hello to the all-new Suzuki Grand Vitara
MMDA catches Ford Mustang sporting illegal license plates
When the Toyota 86/BRZ first came out a decade ago, it was nothing short of a big deal. A sports car for the masses, said the billing. The other interesting tidbit was its link to the iconic Toyota AE86, from which it heavily drew inspiration. The AE86 was a light and affordable Corolla model with a rear-wheel drivetrain that served as a blank canvas for tuners, drifters, and all sorts of racers back in the '80s. It was also part of that one anime series you might have heard about.
Continue reading below ↓
Recommended Videos
This current version was unveiled in November 2020. It looks familiar, but it's also very different.
So, that look?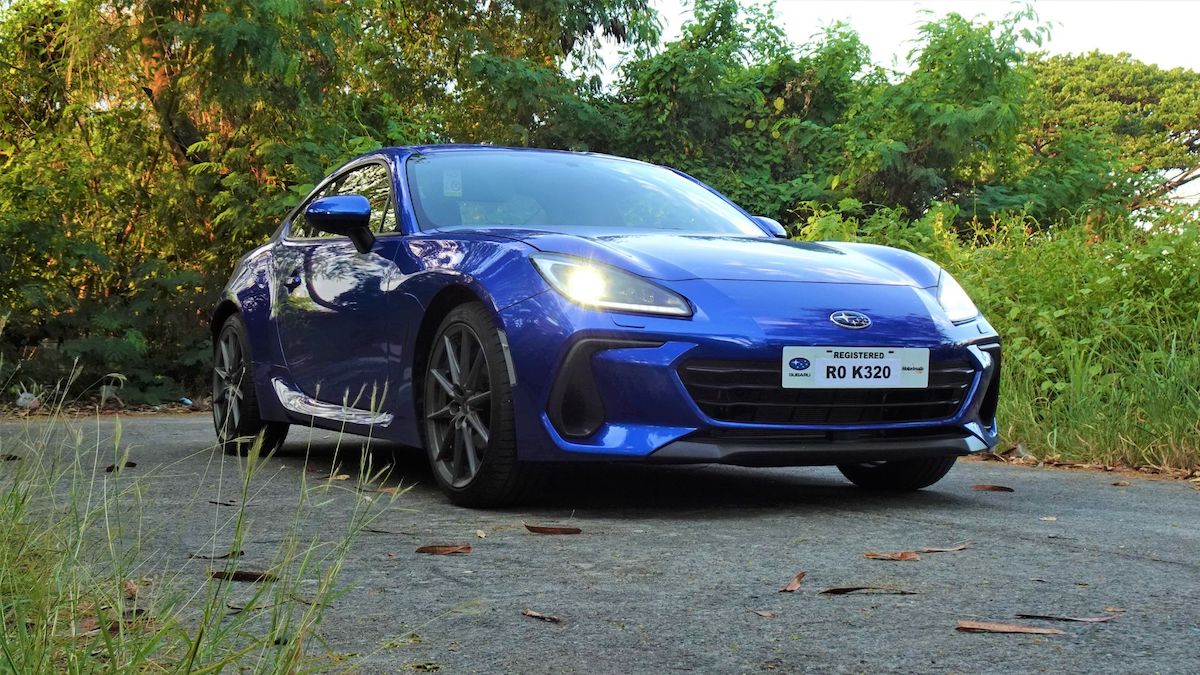 As I mentioned, this is still a two-door coupe much like the old version. A big difference right off the bat is that its lines aren't as defined or as sharp as the first-gen model, resulting in a noticeably curvier appearance. This takes away some of the nameplate's previous sportiness, but it does make it a bit more age-appropriate for older customers. 
Still, all the necessary elements are present. You get sleek LEDS up front, black cladding around the bumper and intake, and in the rear you have a ducktail spoiler and twin exhausts. Underneath, there are dark gray 18-inch aluminum wheels shod in 215/40 R18 rubber. 
What's under the coupe, then?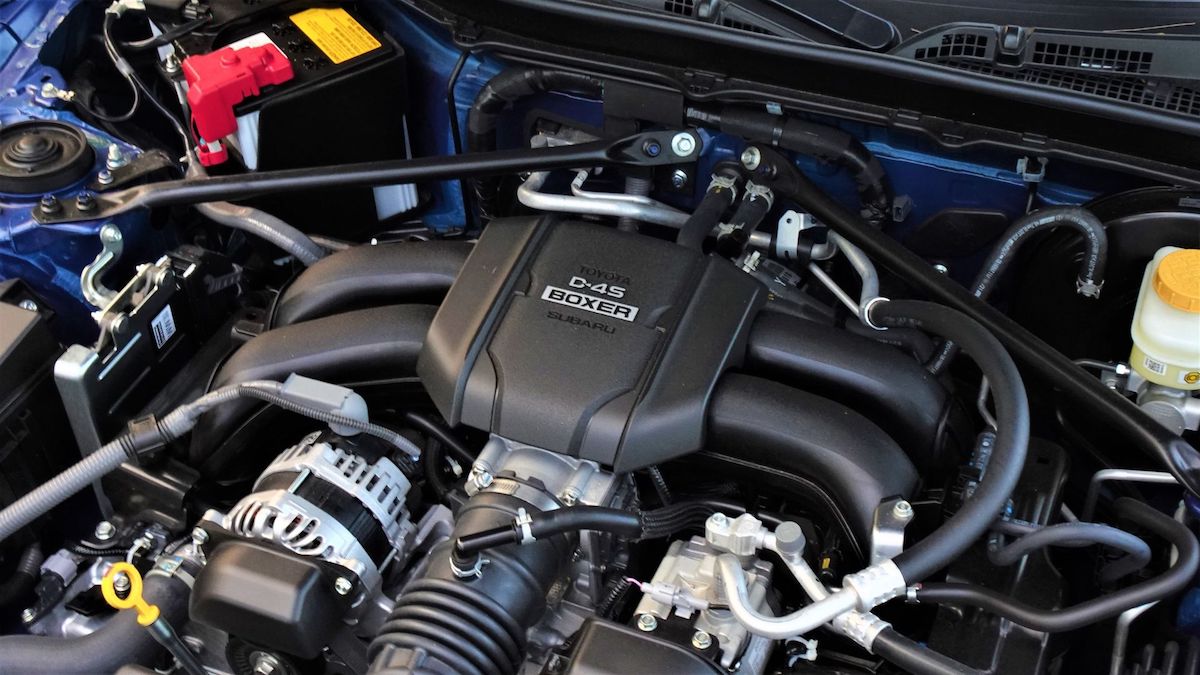 Powering the all-new BRZ is a 2.4-liter boxer engine with 234hp and 250Nm of torque. Those horses, by the way, peak at 7,000rpm. The engine is bigger compared to the old 2.0-liter, but it's still a naturally aspirated mill. Transmission options are a six-speed manual and a six-speed 'matic, which you can see here. On-road assists include various driving modes, vehicle stability control, and hill-start assist. It also comes with EyeSight safety tech like pre-collision braking and adaptive cruise control.
Enough talk. How's the driving?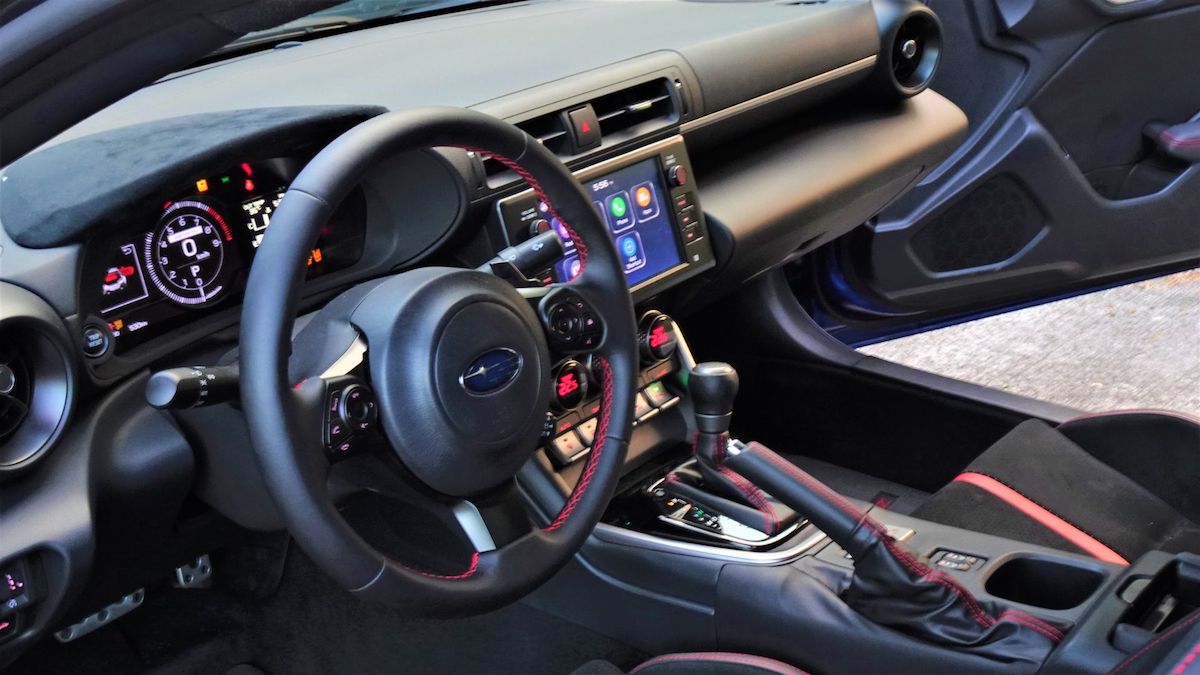 The all-new BRZ, naturally, sits low to the floor and feels as if you're mere inches off the ground. With all the weight set in the rear and with a long hood in front, the entire car feels lengthy when you're driving, though you don't always feel the rear bias kicking in. When you put the throttle down, the power from the boxer engine comes on gradually but surely. In Sport mode, the throttle becomes much more sensitive—to the point that driving in bumper-to-bumper traffic with the mode engaged is a tall order. For the automatic variant, Subaru claims a 6.8sec sprint to 100kph and a top speed of 216kph. 
The biggest improvement comes in the handling. Being a Subie, the chassis borrows from the Subaru Global Platform, which has a tendency to make vehicles much more stable and simpler to drive. The old one, for all its upsides, felt as if it would drift through a sharp turn even with the electronic aids activated and would rattle like a tin can at speed. 
This version eliminates those flaws and instead gives you a more polished sports car that makes the driving experience simpler. The steering stays pointed even through twisties, and the weight stays mostly balanced thanks to the improved engineering. Road noise is also minimized compared to before. The all-new BRZ is less of a wily sports car, and more of a refined miniature grand tourer. 
Sounds all well and good?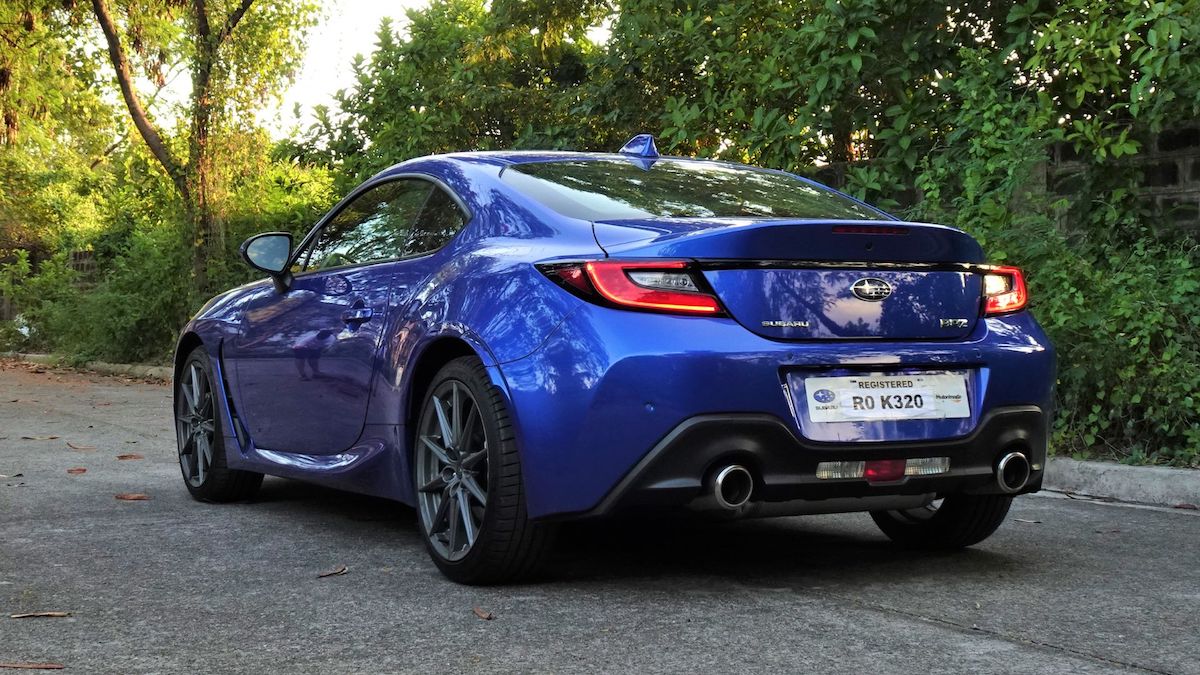 As a standalone car, yes. The all-new BRZ takes out most of the thinking for you and allows you to enjoy the experience in whatever way you wish. If you want to channel your inner angry teenager and hit the asphalt hard, it obliges. If you prefer to sit back and cruise, it's perfectly fine for that, too. But whether or not it's a worthy follow-up to the original is a matter of debate. 
Again, we need to go back to the model's history. The AE86 was a Corolla at heart, meaning it was a mass-market car that didn't have the luxuries of more expensive offerings. The original BRZ wasn't cheap, at least not by Philippine standards, but its inherent flaws gave it that AE86-esque character we expected. It drifted easily, sure, but we wanted that. It did rattle like a tin can and let in road noise like a faulty soft-top, but those eccentrities gave the car character. 
All this isn't to say that the all-new BRZ is a bad car. Far from it. It's just an entirely different one. 
I see. How much?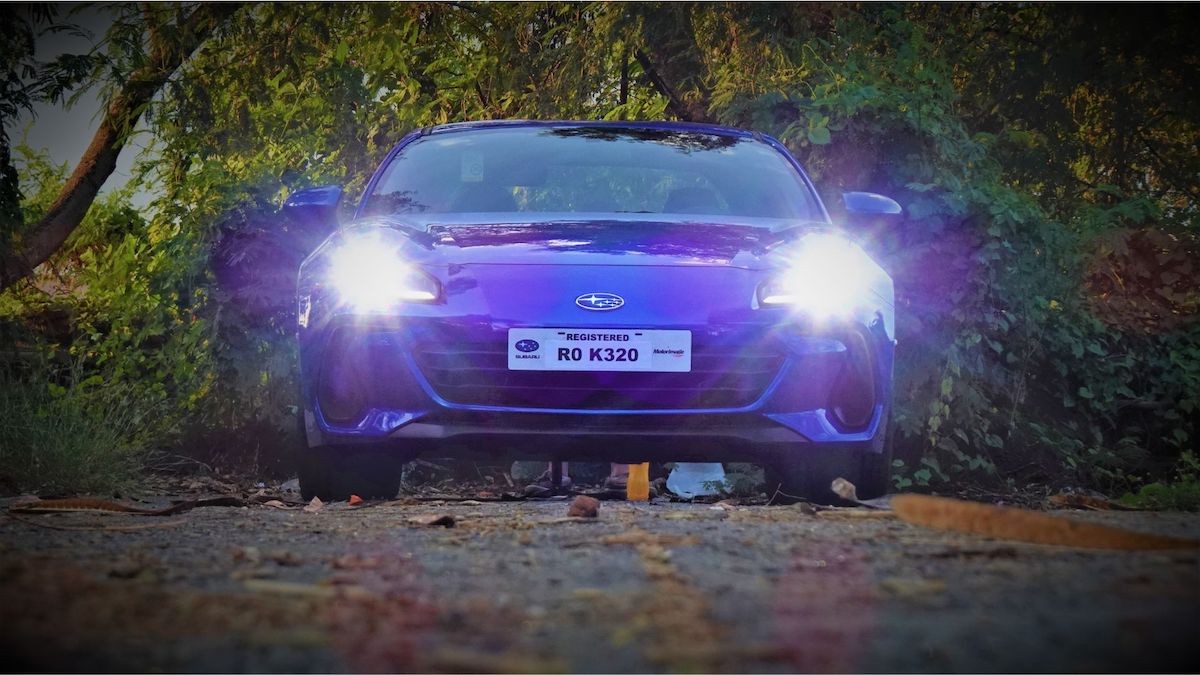 The all-new BRZ starts at P2,519,000 for the manual variant, and P2,619,000 for this automatic version with EyeSight features. Think it's a worthy successor to the original? The comments section is open. 
More photos of the Subaru BRZ 6AT EyeSight 2023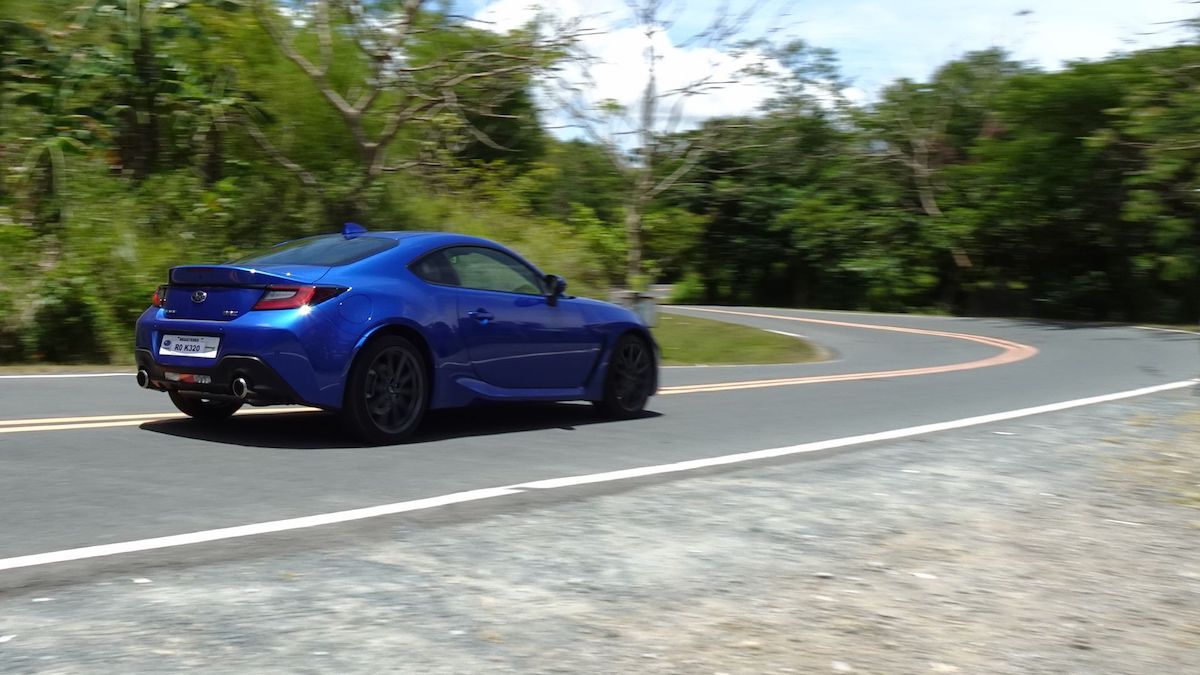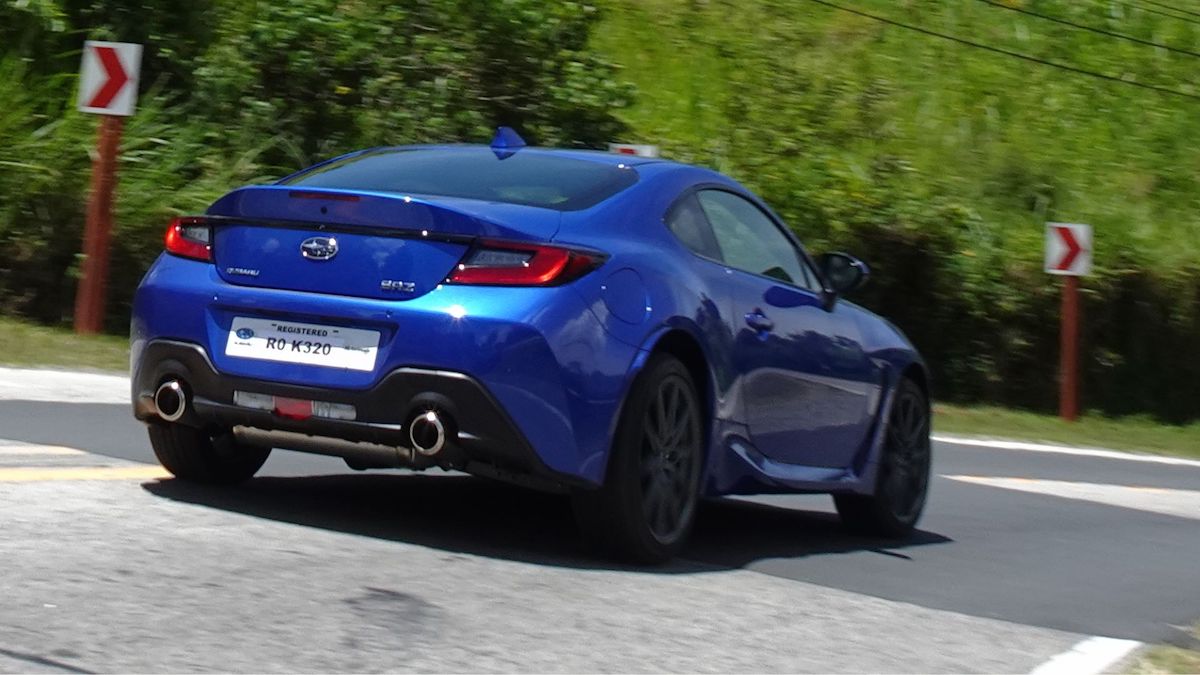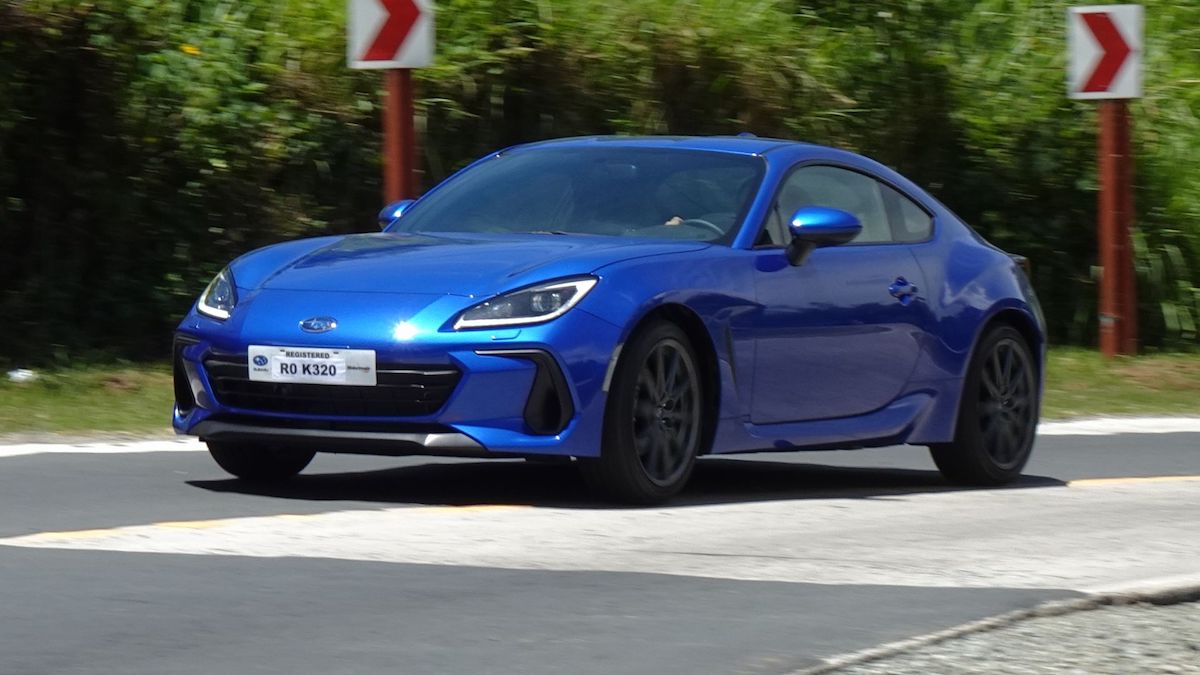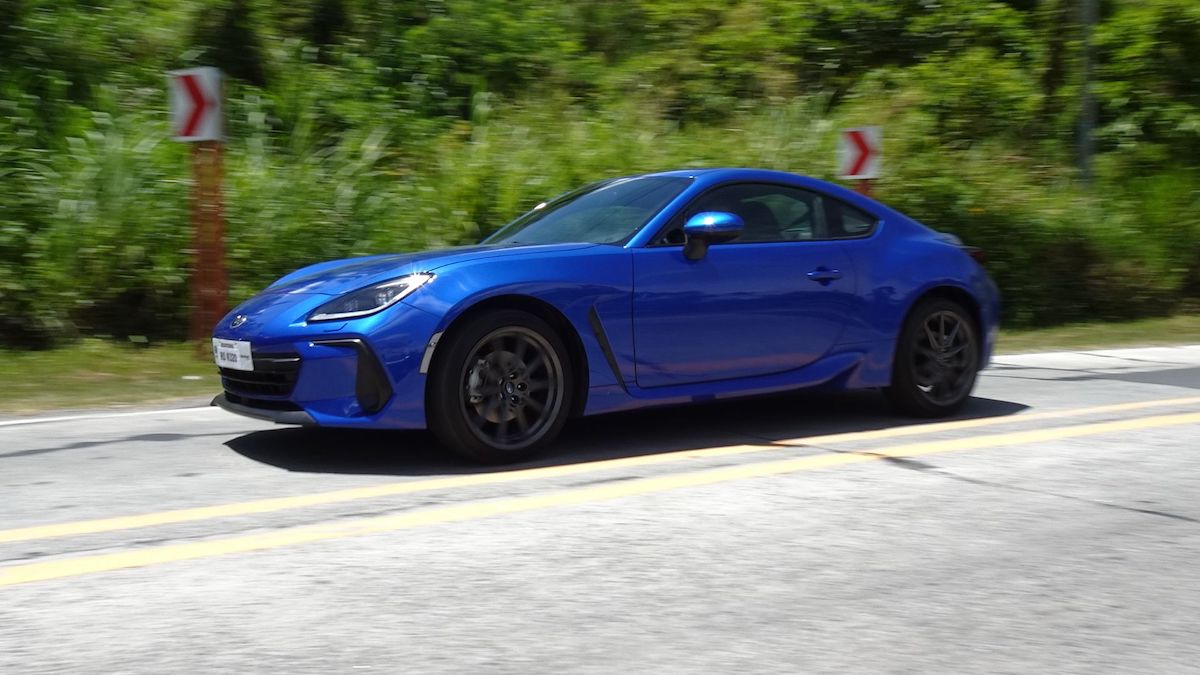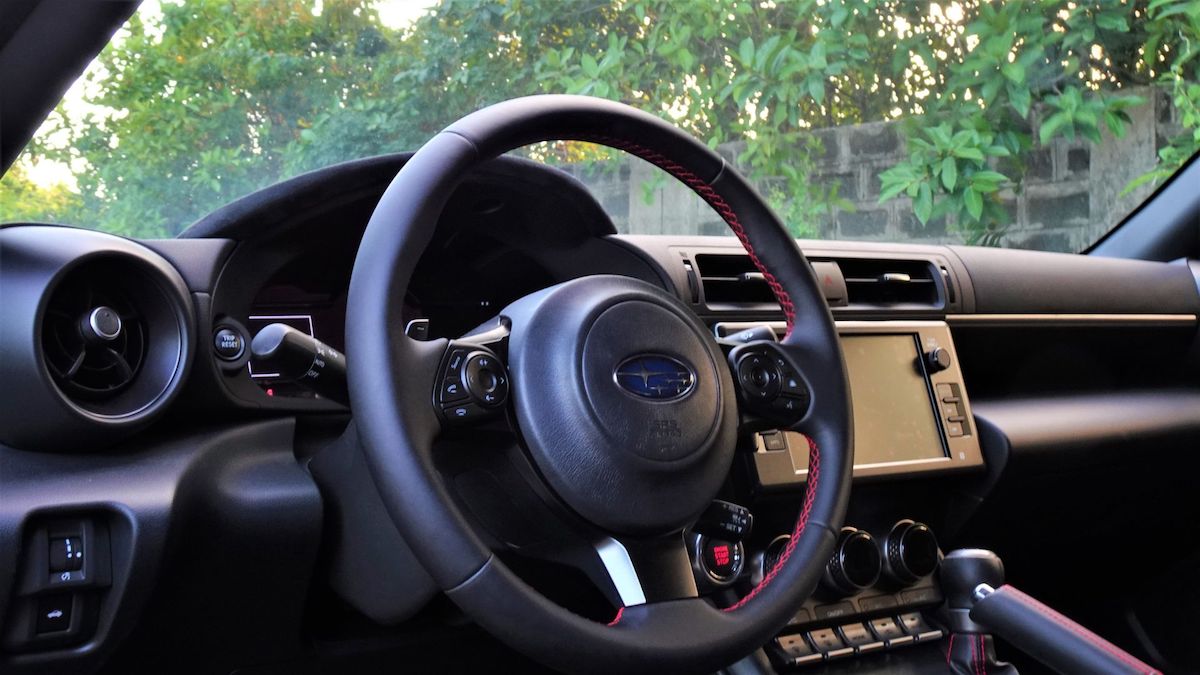 Top Gear Philippines is now on Quento! Click here to download the app and enjoy more articles and videos from Top Gear Philippines and your favorite websites.