Sorry if this news to you, but one day, you're going to die. It's an inevitability. And, as a general rule, your last-ever drive is the one to your funeral. That's quite a daunting prospect for us petrolheads—mainly because we won't be behind the wheel, but also because the hearse options most undertakers have the keys to are pretty uninspiring.
Coffin carriers can range from austere wagons to pimped-out Rolls-Royce Phantoms. But there's now some very good news for Subaru fans: Your trip to that big hole in the ground and a dirt-nap can now be had in the back of an Impreza. What a time to be alive! Or dead...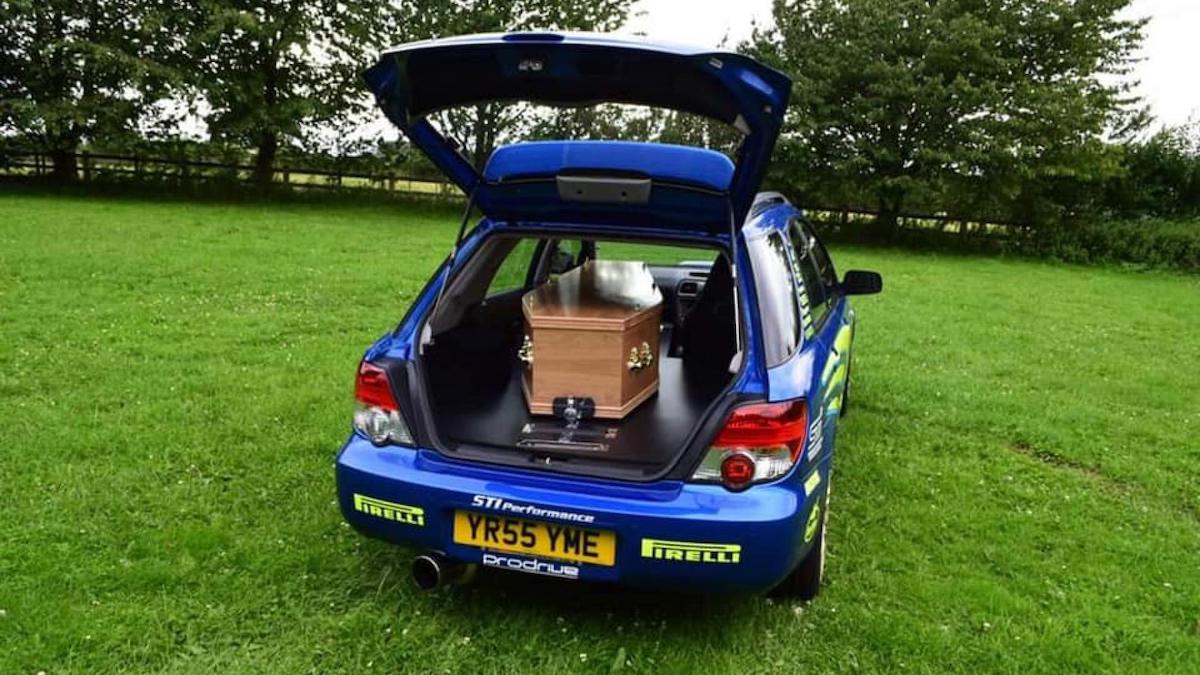 Continue reading below ↓
Recommended Videos
It comes courtesy of a UK-based company that has converted the rally-rep wagon for hearse duties. On its Facebook page, it claims (if you can navigate the minefield of grammatical and spelling errors) to be "the UK's first-ever Subaru Impreza funeral car" and is sure to make "that last drive one to be remembered for all Subaru, rally, and performance car enthusiasts."
Would you want your last trip to be in the back of this blub-blub-blubbing boxer-engined brute? Now, we don't want to tell you what to do—it's your funeral, after all. But, if you're a prankster, it could be an excuse to finally get one over on your diehard Mitsubishi Lancer Evo pal who said he'd never be seen dead in a Subaru. Just a thought.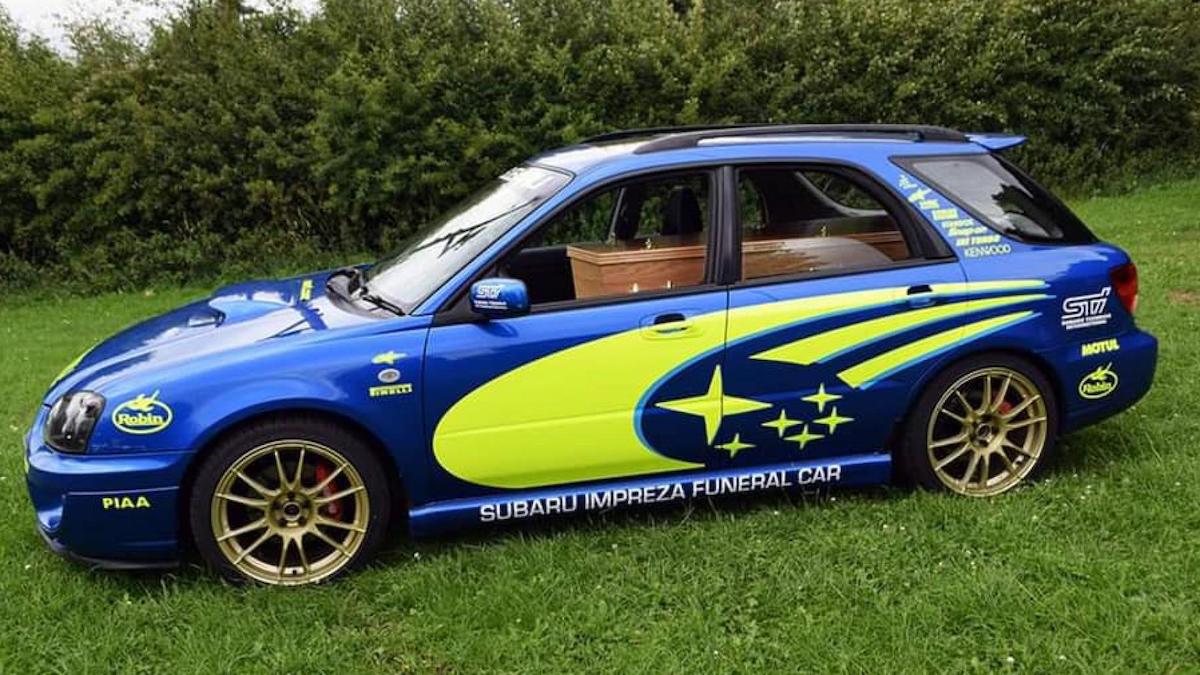 NOTE: This article first appeared on TopGear.com. Minor edits have been made.