We've seen a number of Suzuki Jimny custom builds and setups over the years—some of which we've seen over at local car shows, even—but this one is definitely something we've never seen before. This is the Jimny Rat Rod '77, a unique take on the popular little SUV.
The concept was rendered by Leo Esteves of les83machines, and it's a thing of beauty—at least in our eyes. The artist completely turned his back on the Jimny's off-road roots and turned this classic into a full-fledged rat rod that we reckon would look right at home in the streets of Southern California.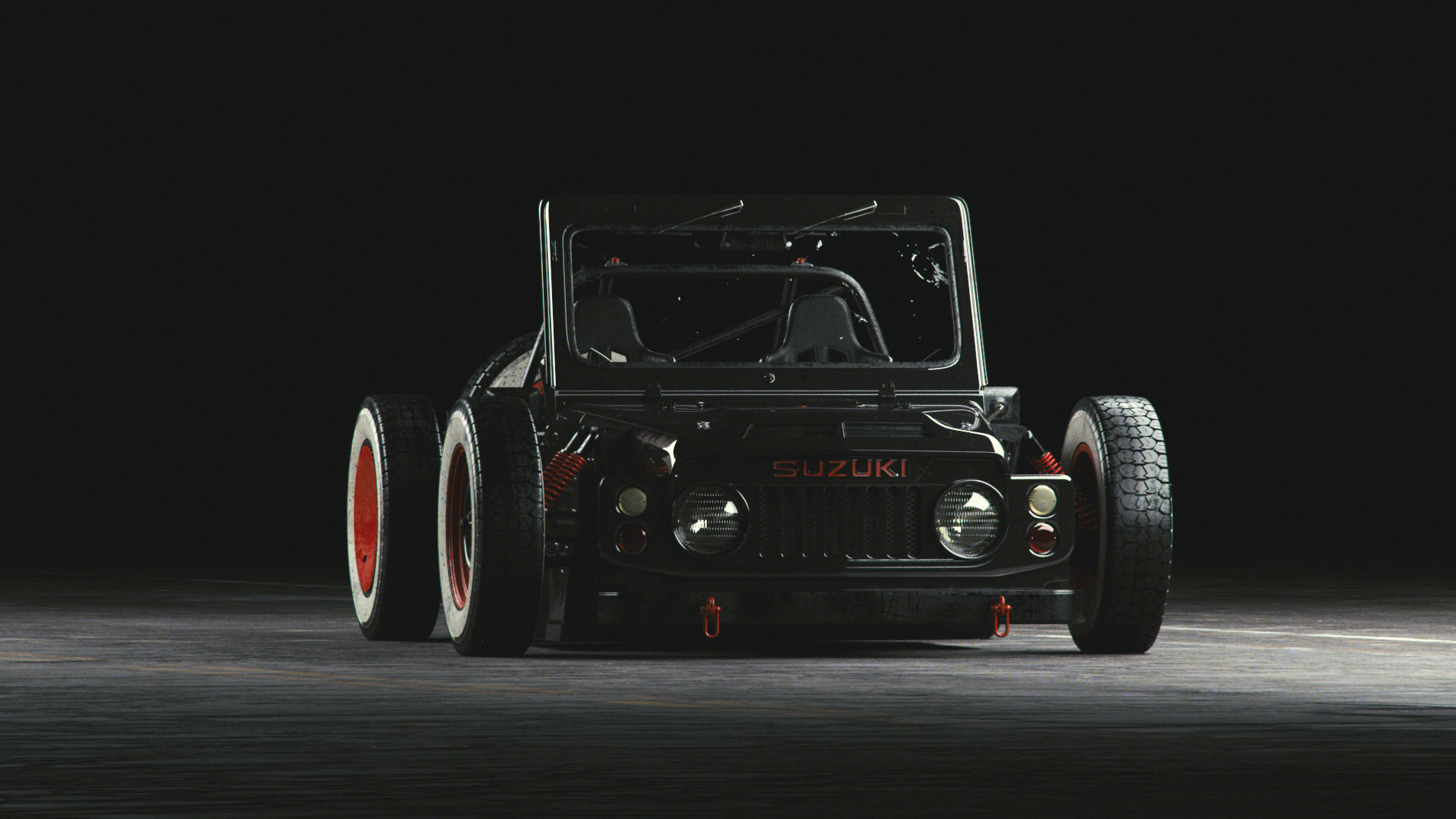 ADVERTISEMENT - CONTINUE READING BELOW ↓
The rat rod has the face of the Jimny, but pretty much everything else about it is different. The roof has been chopped off, and clearly, it sits incredibly low. Like F1 car kind of low. Because stance.
Kidding aside, we admit it's got that sexy appeal to it, with those red steel wheels shod in some snazzy whitewall tires. To add to that overall motif, the rear-mounted spare tire has been retained and been given the same white-on-red treatment as well. And we dig it.
ADVERTISEMENT - CONTINUE READING BELOW ↓
Recommended Videos
The cabin—if you could even call it one—looks pretty bare save for those racing seats and that roll cage out back. It really does give you the impression that it's meant to burn rubber on weekends, doesn't it? We're guessing drifting this would look awesome, and of course, be all sorts of fun. Just be careful not to scrape the asphalt.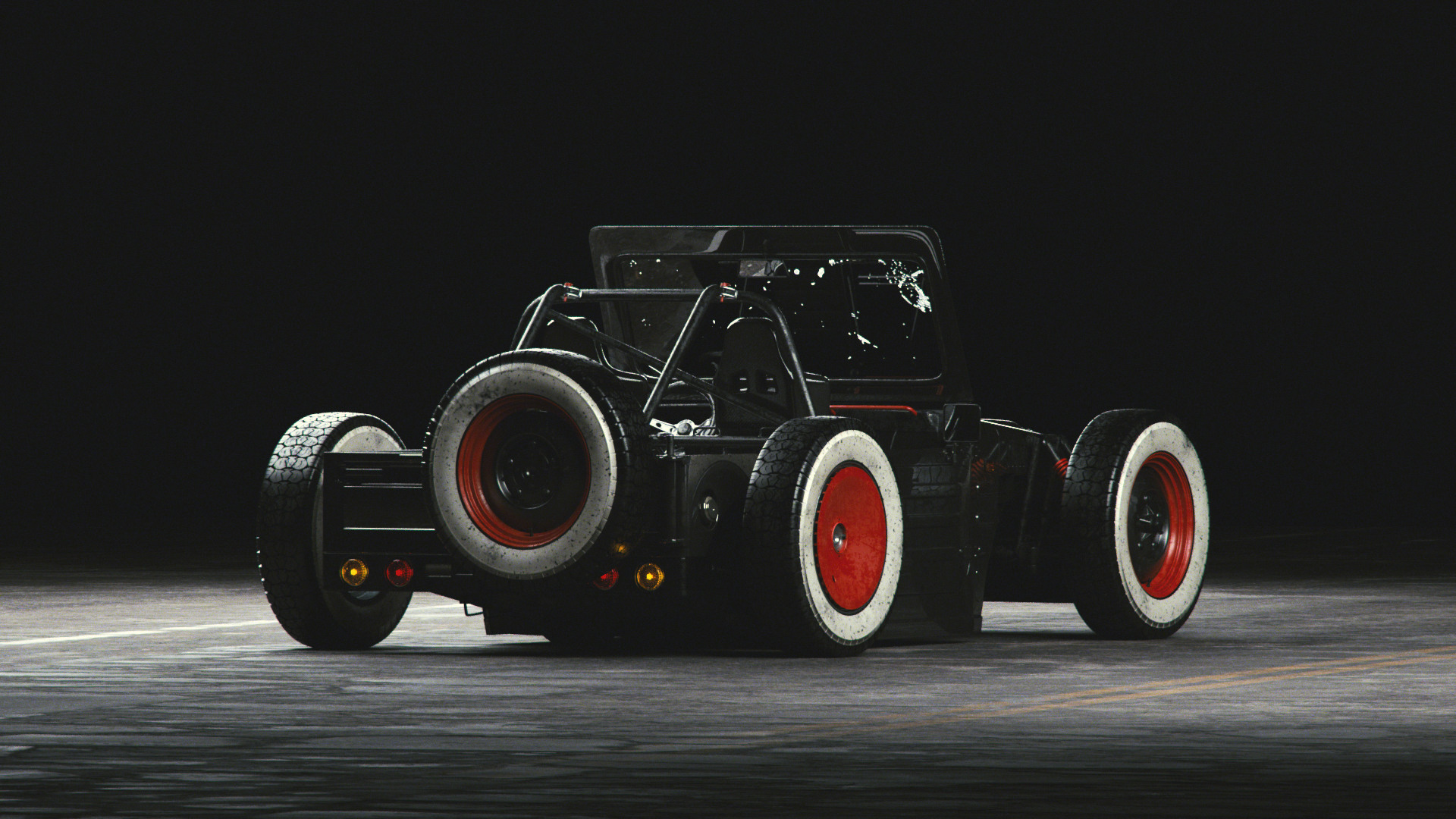 ADVERTISEMENT - CONTINUE READING BELOW ↓
We're left to imagine what's under the hood, though. A turbocharger? Maybe two? Should we put a V6 or a V8? The possibilities are endless. How we wish we could actually build this thing and go bananas with it.
What do you think of the Jimny Rat Rod? Would you like to see this concept turn into reality?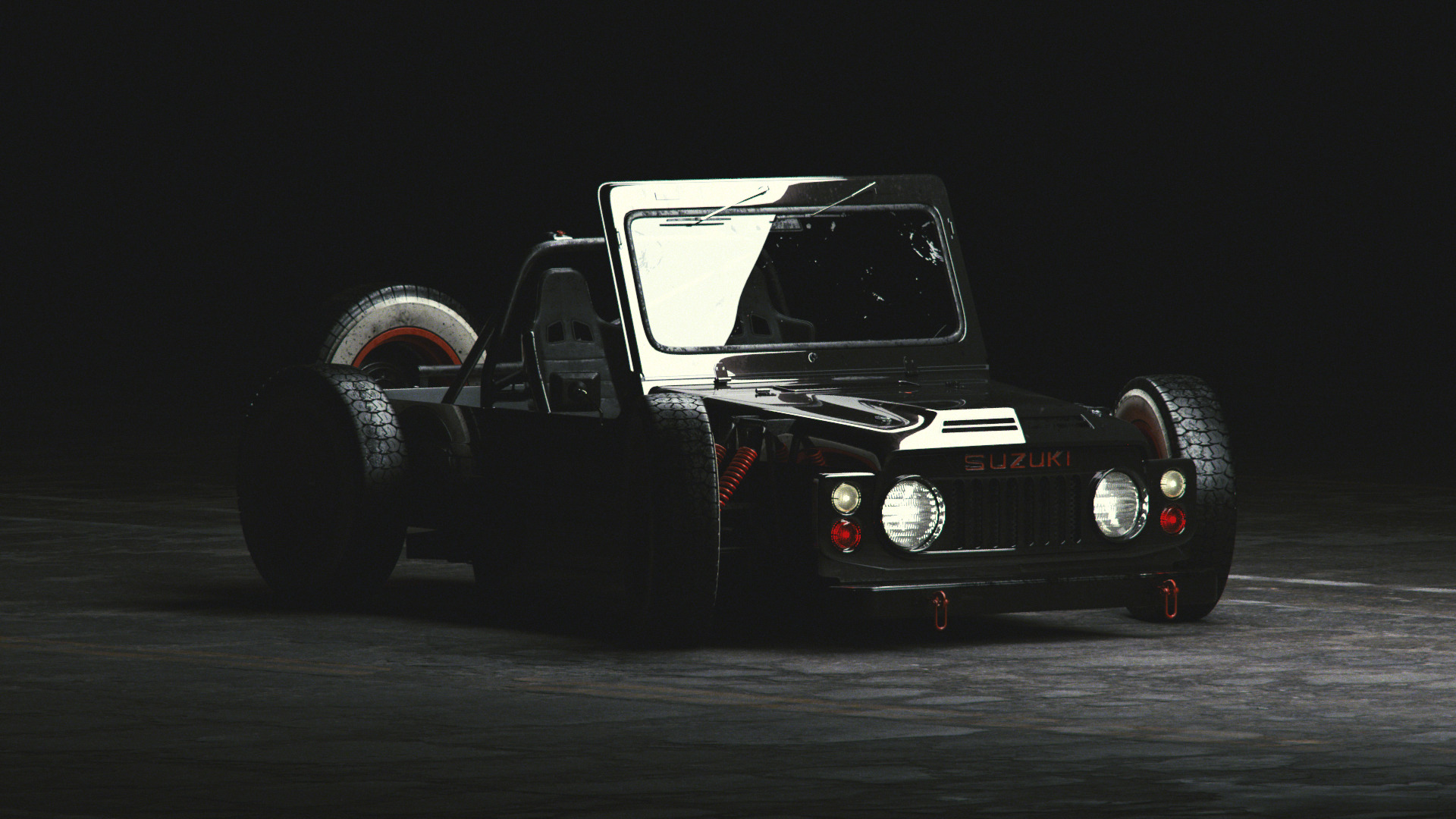 ADVERTISEMENT - CONTINUE READING BELOW ↓