If you read these pages enough, you'll be well aware that we've a mild obsession with G-Wagens—particularly ex-Military Gs from the '90s (they're just ridiculously cool).
You'll also be aware that not every G-Wagen is a Mercedes-Benz. If you bought one in Austria, Switzerland or Eastern Europe before 1999, it would be badged as a Puch, and that's exactly what we have here.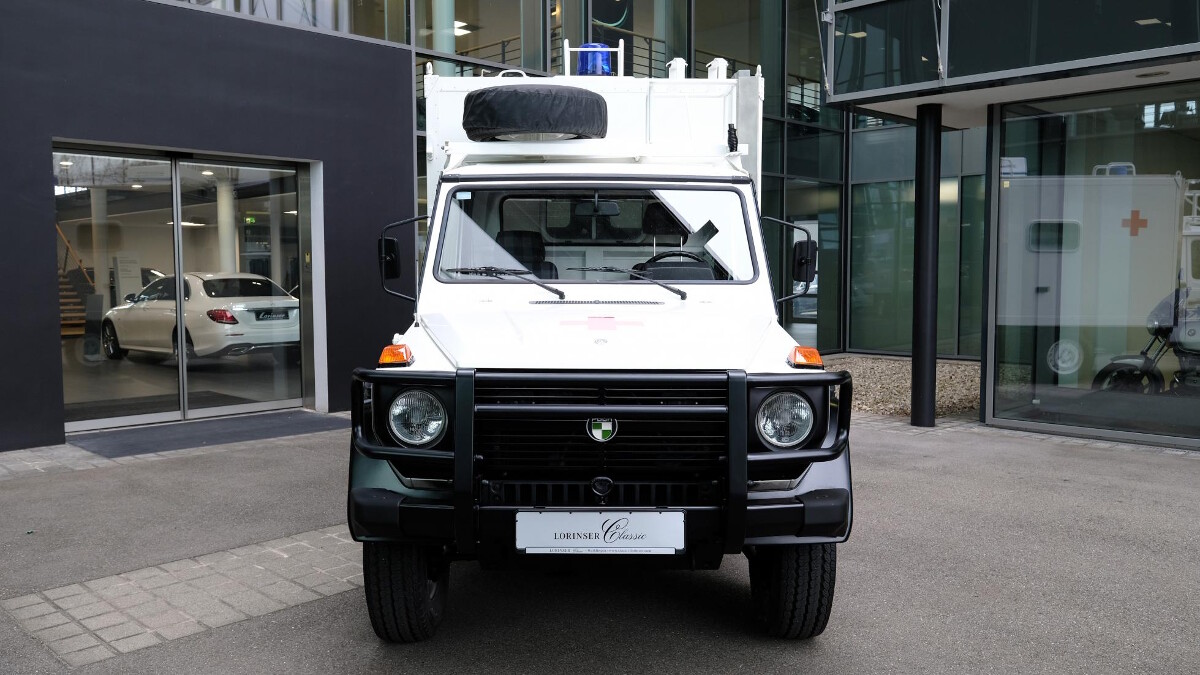 But this isn't any normal G. This is a fantastic G-Wagen ambulance that used to belong to the Swiss Federal Department of Defense, Civil Protection and Sport. You're right—it's the best thing you'll see all week.
The Puch 290 GD (to give it its official name) was first registered in 1994 and is a proper off-road ambulance. Under the hood is a five-cylinder diesel engine with a hefty 95hp and 192Nm of torque, and that power is transferred through a five-speed manual gearbox. There are also locking diffs on both front and rear axles, as well as a full spare wheel on that fantastic roof rack.
ADVERTISEMENT - CONTINUE READING BELOW ↓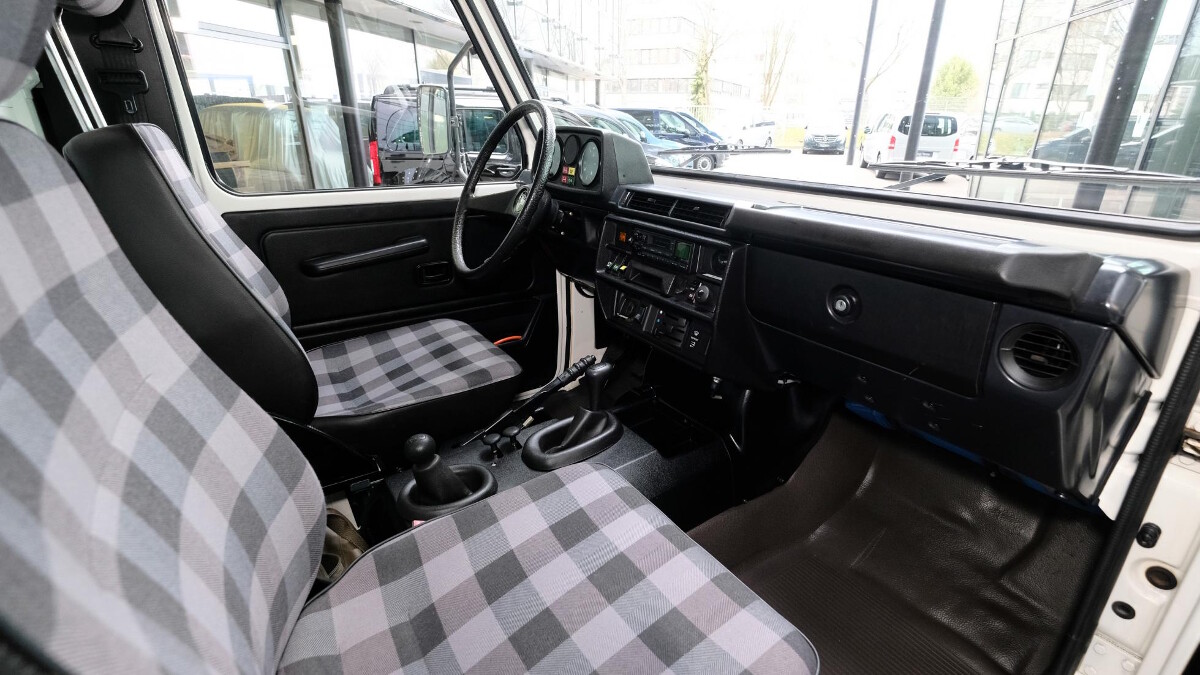 Inside, there are the original frames for the stretchers, and even the mid-'90s breathing apparatus. Plus, it's air-conditioned in both compartments. This is all useful stuff if you're thinking of starting up your own mountain rescue company.
Amazingly, this G has only covered 4,506km in its life, although presumably, they were all up and down the Swiss Alps. It's also currently for sale, which is brilliant news. German firm Lorinser Classic has it in stock with a list price of €79,900 (around P4.52 million). What a bargain.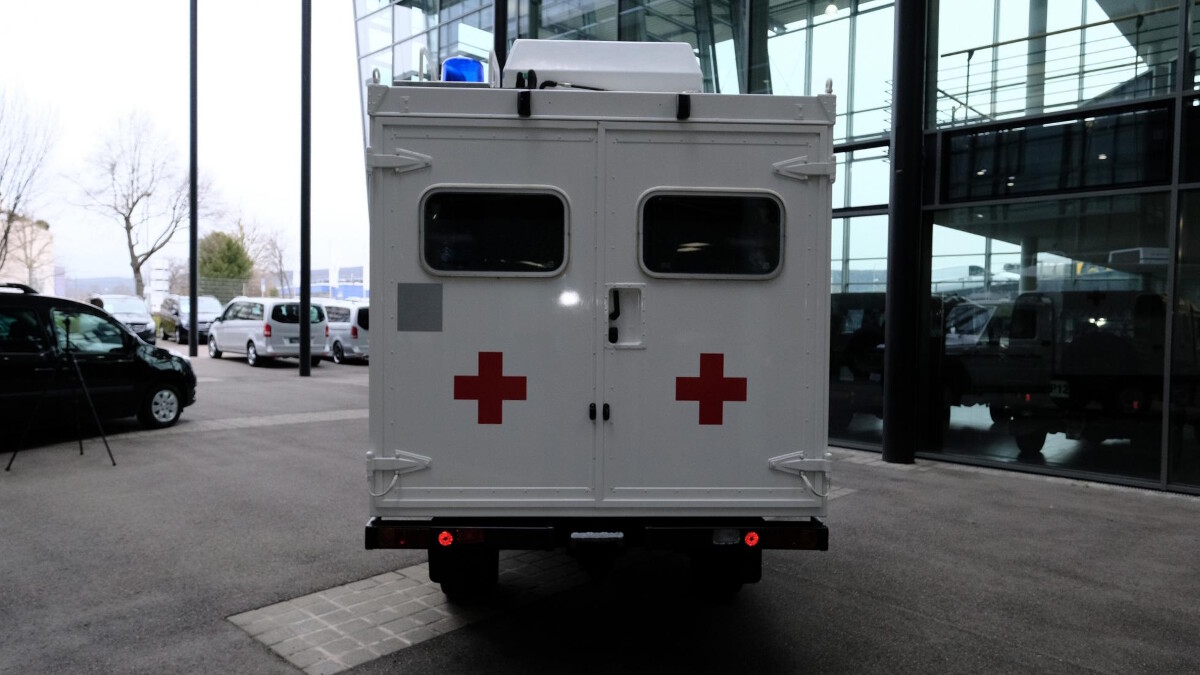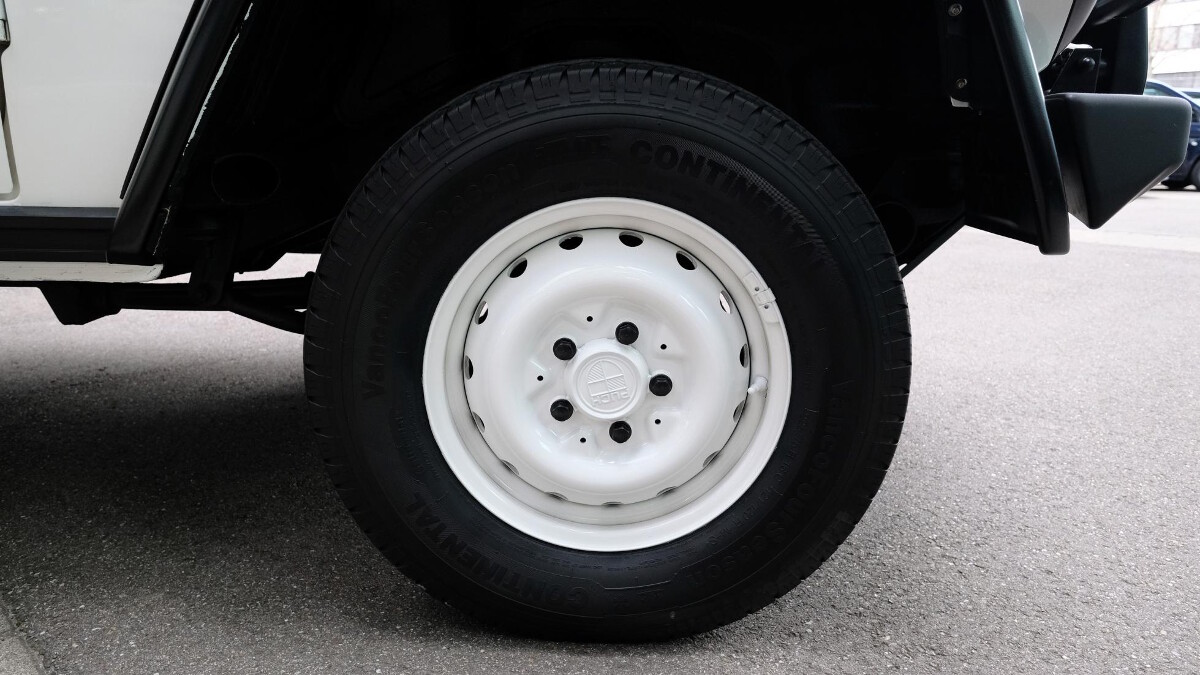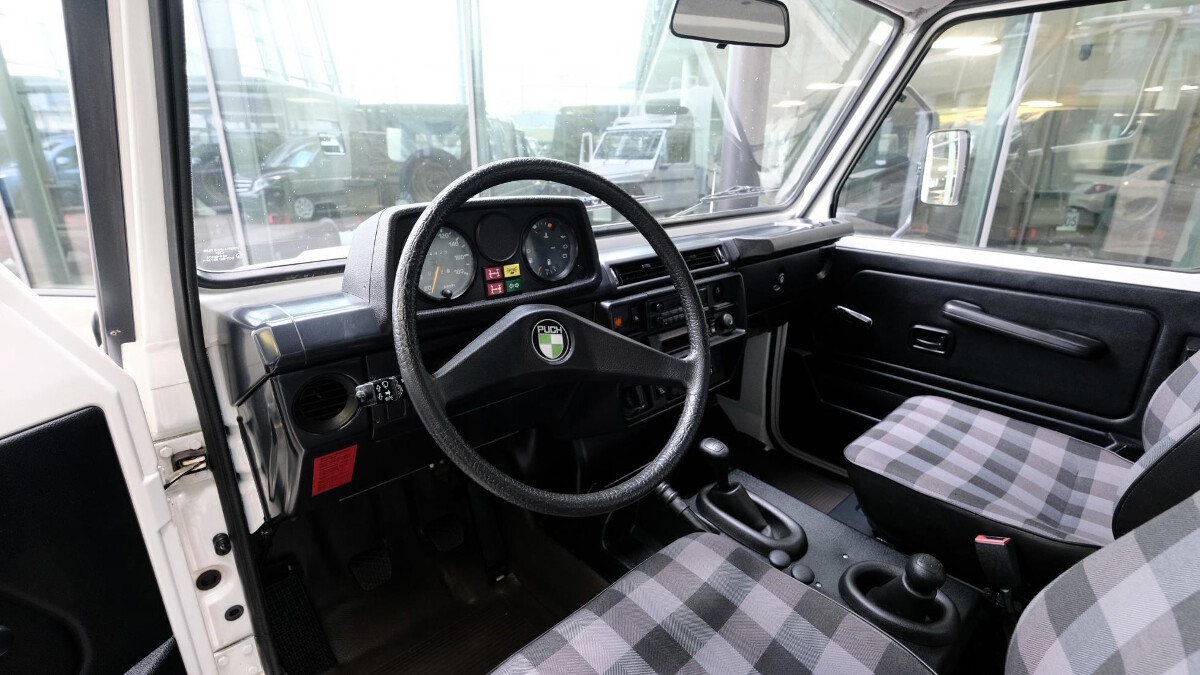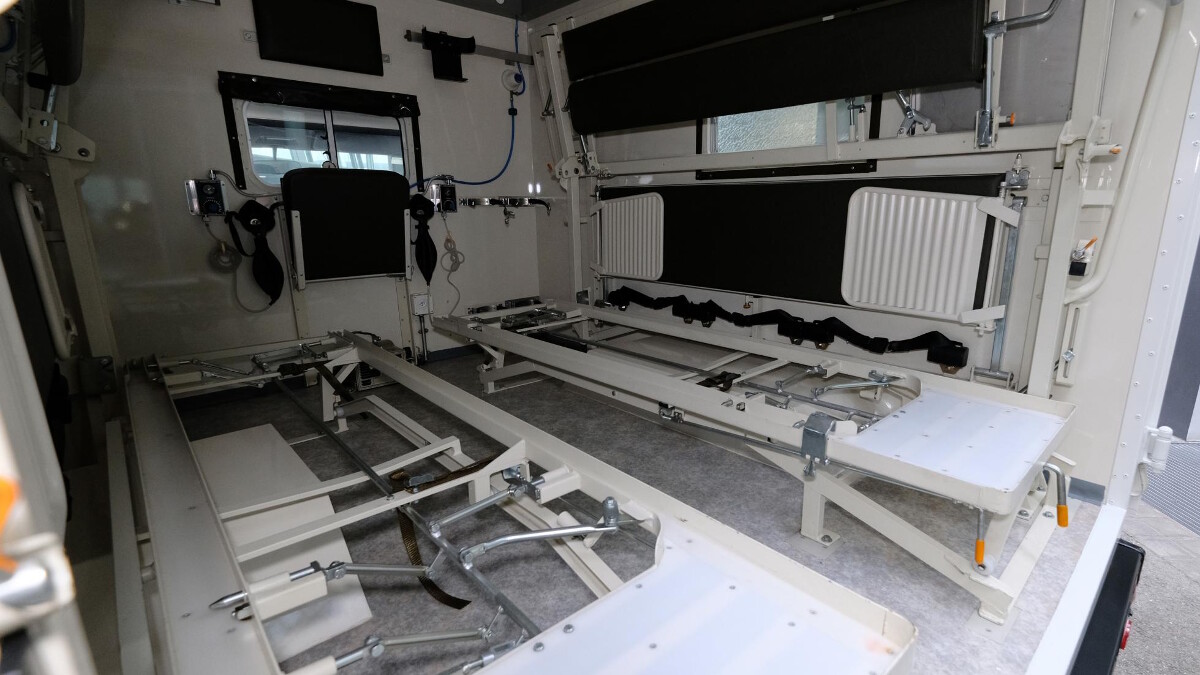 ADVERTISEMENT - CONTINUE READING BELOW ↓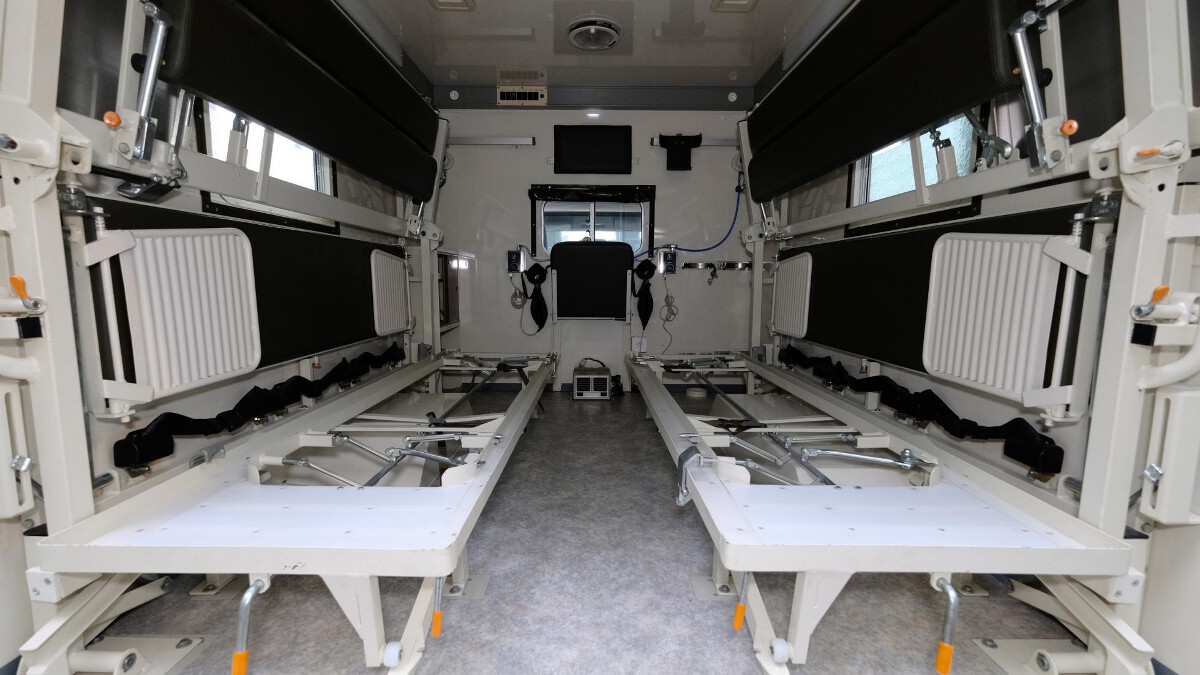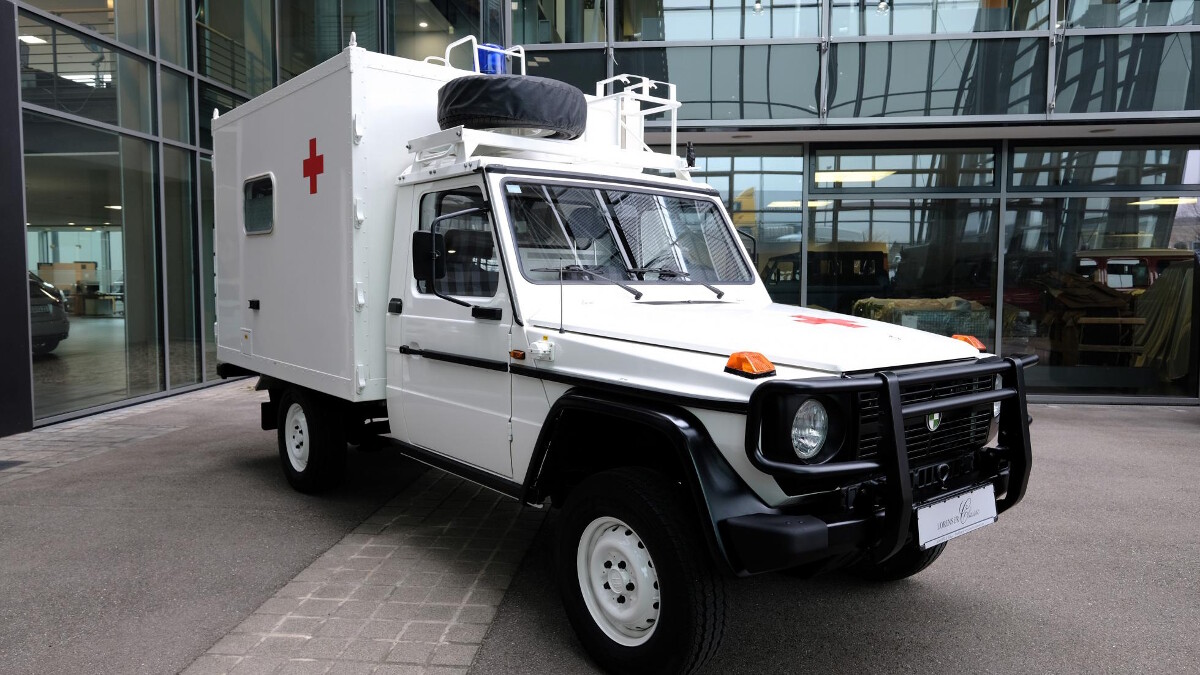 NOTE: This article first appeared on TopGear.com. Minor edits have been made.