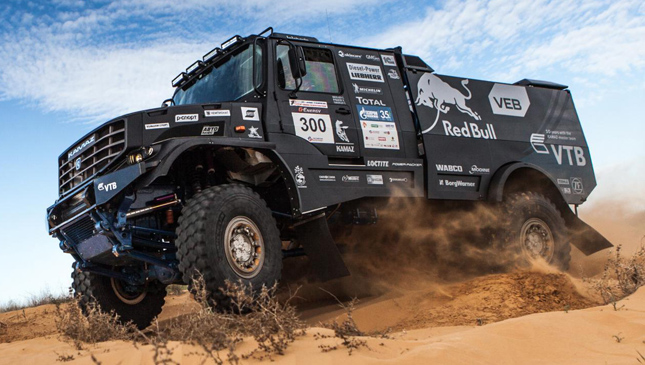 There's more to the Dakar Rally than a bunch of cars smashing across the South American desert for two weeks straight. As well as cars, a flood of quads and bikes take part, alongside a community of absurd trucks. This pleases our childish side greatly.
And our standout favorite has always been the Russian Red Bull-liveried trucks of Team Kamaz. They've won the event 13 times and are quite the competitors. For next year's Dakar, they've had an upgrade.
Unlike the trucks that have gone before, this latest Kamaz Master (dubbed Kapotnik) is based on the Kamaz-4326 chassis. As you may have noticed, it has a long, protruding cab instead of a slab-sided front. This means the drivers sit further back in the chassis--permitting a modicum of comfort for their spines--while allowing for plenty of tech to be shoved up front.
It still maintains four-wheel drive, but a new 12.5-liter, 980hp diesel engine is paired with a 16-speed (yes, 16) ZF transmission. You need to know it has a 1,000L fuel tank.
Hidden under that stealth paint job is some new tech we're not allowed to know about just yet. We do know, however, that Kamaz's new truck will make its debut at the Silk Way Rally next month--racing from Moscow through Kazakhstan to Beijing, covering over 10,000km in 15 stages.
After that, it will then head to South America to try and claim a 14th victory at next year's Dakar. Best of luck, chaps.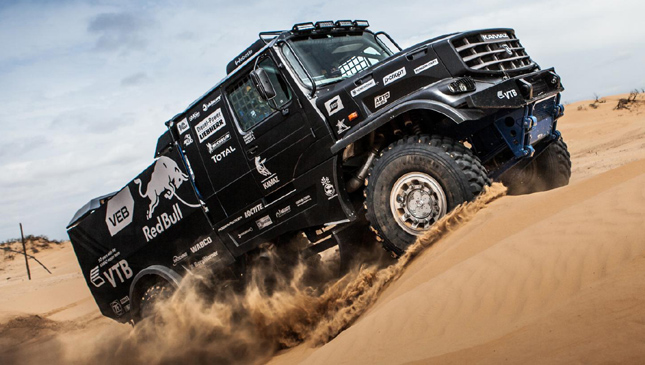 ADVERTISEMENT - CONTINUE READING BELOW ↓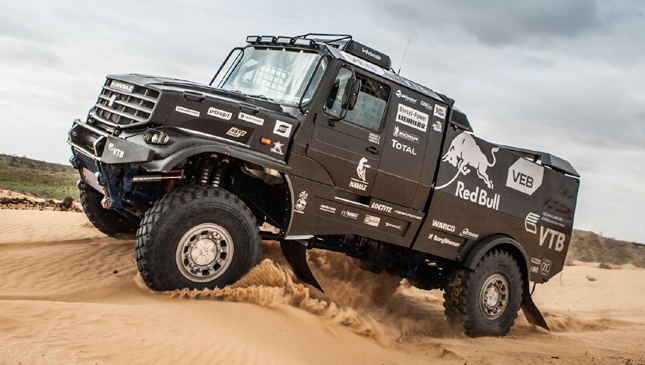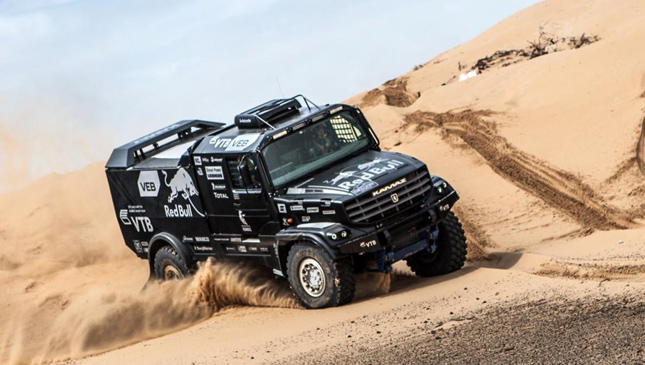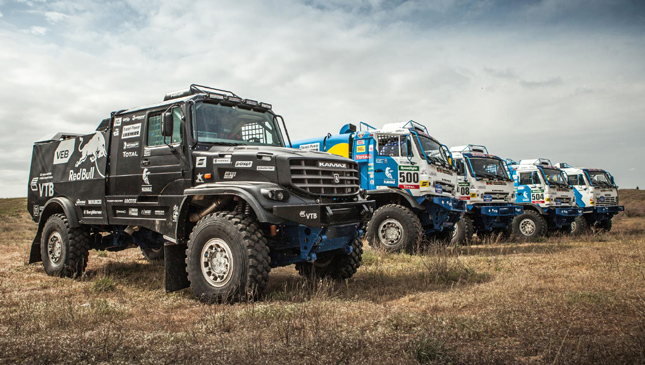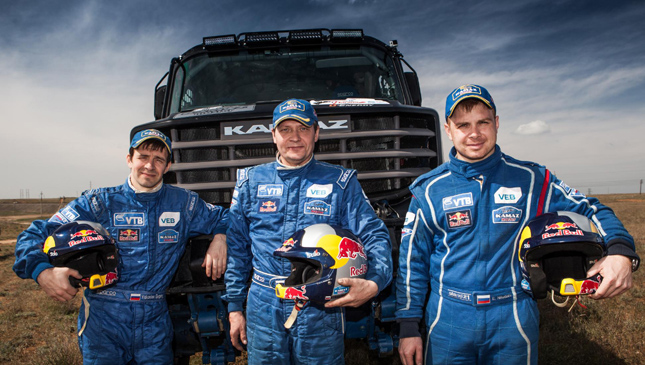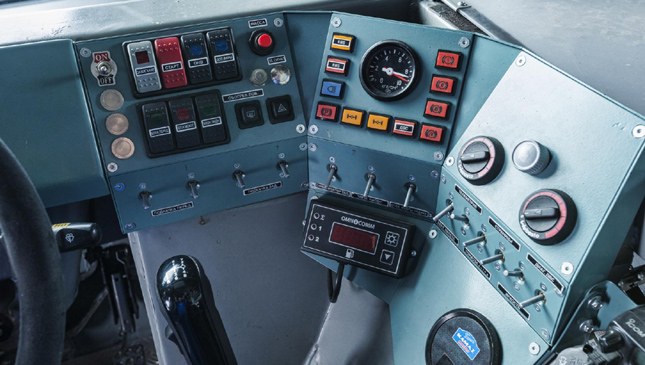 NOTE: This article first appeared on TopGear.com. Minor edits have been made.