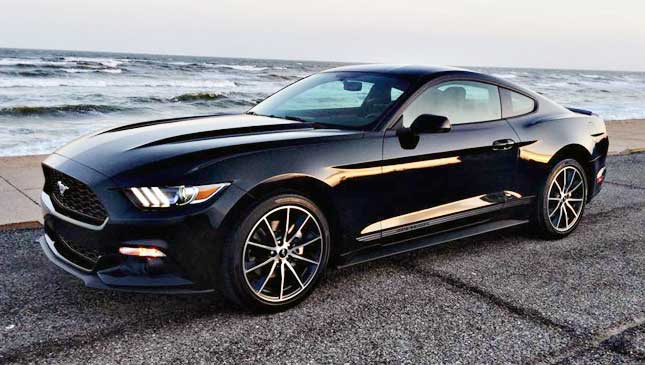 Car photos are a dime (probably even a nickel) a dozen in our mailbox. People send us pictures of their cars all the time. Even snapshots of cars the senders do not own find their way to our electronic pigeonhole. The Ford Mustang in the top photo reached us last night. "One of those," we thought.
Guys send us Ferrari and Lamborghini pics on a regular basis. Why should a Mustang photo impress us, right? But then we also saw this...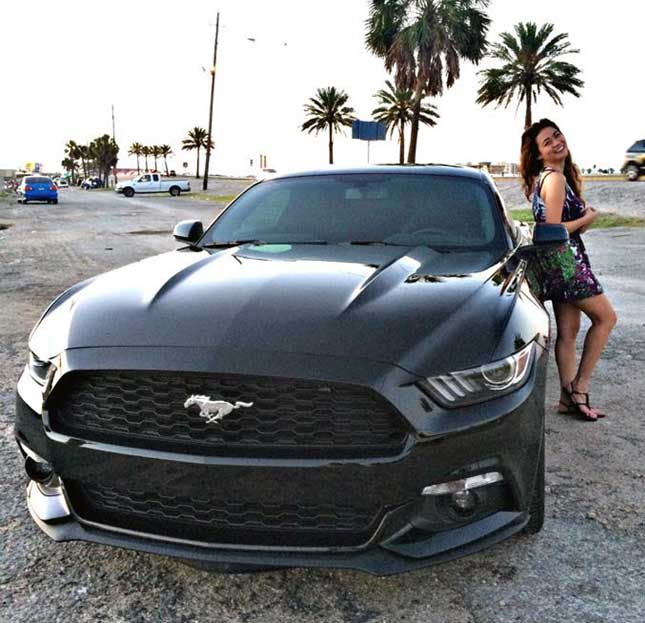 Okay. Some girl posing beside her boyfriend's car? Worse, some random chick taking a selfie with a stranger's ride? (No offense, but we get a lot of these.) So we asked her: "Yours?"
Continue reading below ↓
Recommended Videos
"Yes," she replied. "My first car ever."
Her name is Wendy Lagrimas, a 25-year-old US immigrant from Pasay City who moved to Texas last year.
"I moved here in April last year, and I'm currently working in a chemical plant in Texas City under the admin department," she told us. "I used to live in Villamor Airbase with my family. My grandfathers from both sides were in the Air Force."
She then sent us this pair of pictures...
"This is me installing the front plate, because I didn't want them to drill holes into the bumper," she shared. "I had to do it myself without drilling."
Our kind of girl. And yours, we bet.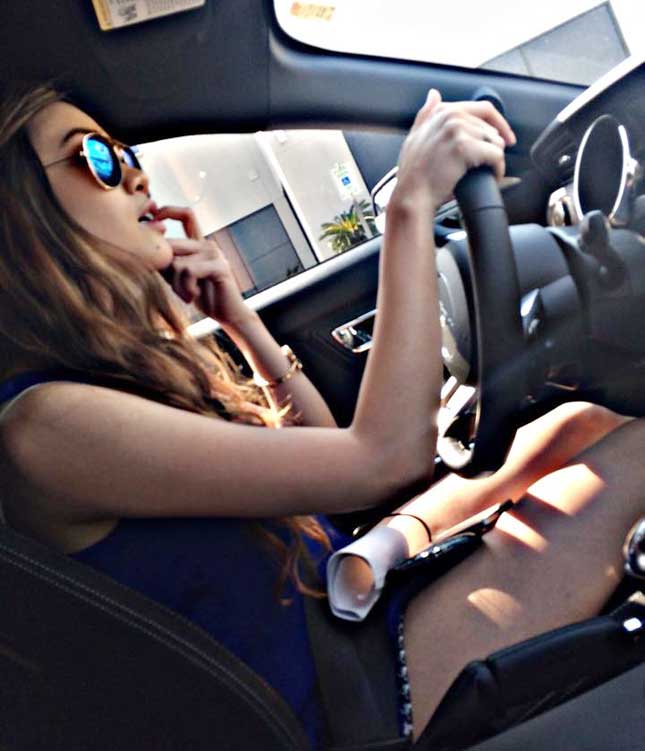 "I learned to drive in the Philippines. I drove my mom's old Nissan Sentra with manual transmission. When I got here, the first thing I did was brush up on my driving. I practiced with an automatic. So yes, my Mustang is automatic. I prefer automatic now."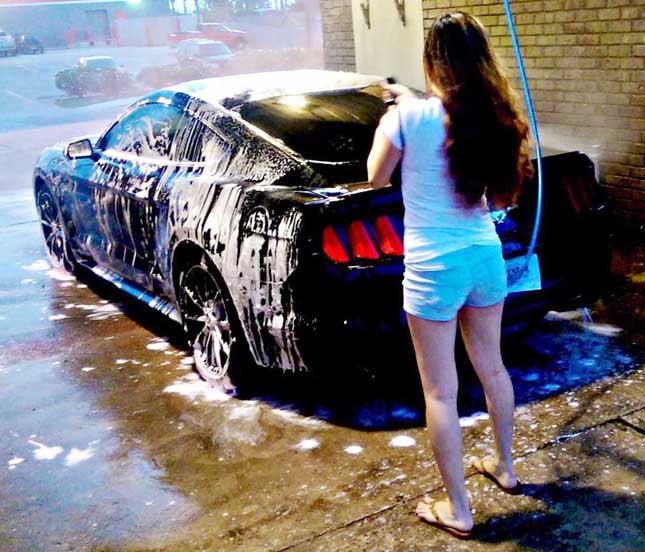 According to Wendy, her Mustang isn't even two months old. It's that new.
"I was originally planning to get an SUV, but then I realized there was no better time to get a coupe than now. I'll save the SUV for the future, when I already have my own family."
"I'm not a car person. When I was looking for a two-door car, I was initially thinking of the Chevrolet Camaro, but I didn't like the taillights. It's obvious I only look at the car's appearance. Haha!"
And then she bade us farewell with this...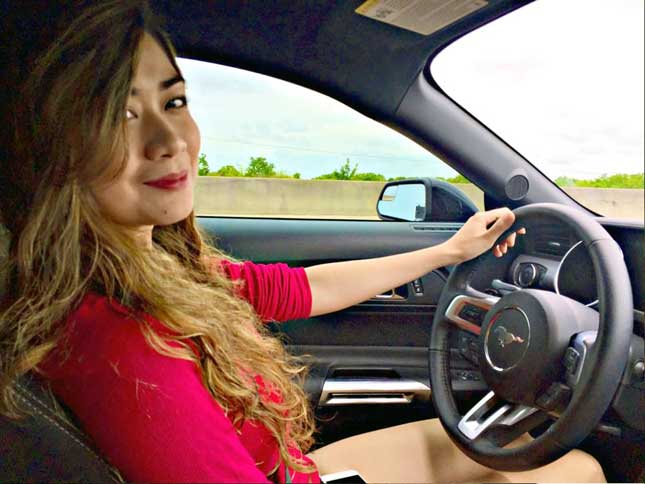 Damn.