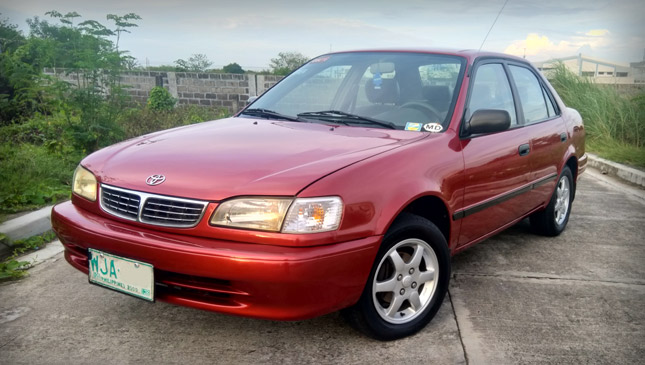 Not too long ago, Toyota Motor Philippines called on its customers--both old and new--to share their most cherished experiences involving the Japanese carmaker's vehicles. Considering the number of memorable cars the company has brought in during its 30 years in the country, finding stories that stood out is going to be a pretty big challenge.
But this one, sent in by our reader Vincent Olarte via e-mail, is definitely worth a read. Read on, and maybe have a roll of tissue paper next to you just in case you need it:
I recently watched the 30th anniversary video posted on Toyota Motor Philippines' Facebook page. It's a tear-jerker for long-time owners of vehicles of the brand. I should know, as it made me think of writing my own account because of its caption: What's your Toyota story?
Continue reading below ↓
Recommended Videos
My story started without even knowing it at first. I was a five-year-old kid when my tita bought her Corolla 1.3 XE from Toyota Shaw on November 9, 1999. I vaguely remember the first time I saw the car. All that I could recall was that it drove down the street with my father as its first driver. My tita didn't know how to drive back then. I also remember watching its TV commercial, in which it was advertised as the first Corolla Altis.
My parents called the car an 'Altis,' even though that name was used only for the 1.8 SE-G variant. I loved riding it when it was new. I was very proud of being seen in it every time our family borrowed it from my tita. Note that she lived in Quezon province, where no Toyota dealers were situated back in the day. So when it was due for preventive maintenance schedules, my father would pick up the car and drive it to Manila for these regular procedures.
While I was growing up, I would only see the car every time it visited Manila or whenever I went to the province. The car served as my tita's ride around the small town of Gumaca, Quezon, where she worked as a doctor. With her trusty Corolla, she visited hospitals to check on her patients. Her friends and some of our relatives also borrowed the sedan.
Because my tita's 'Altis' was often used as a service car, it missed some of its PMS sessions. This led to breakdowns. Thankfully, Corollas could be easily repaired, and each time it was fixed, it was as reliable as ever. She continued driving the car for more than 15 years.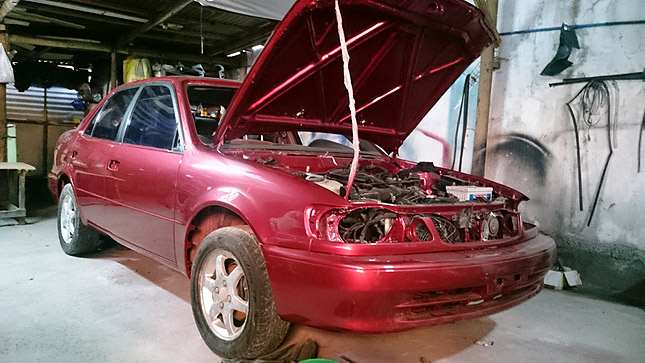 Fast forward to 2015, and my interest in my aunt's Corolla had faded. My tita offered it to me that summer when I had just sold my first car, a 1979 Mitsubishi Lancer. I refused her offer since the car was beat-up and I was eyeing a Mitsubishi Galant GTi, which I went on to buy.
Two years—and a Galant GTi unit restoration—later, my aunt thought of letting go of her Corolla and replacing it with a brand-new hatchback. She wanted to either sell the car or give it to a relative who could fix and use it. The relative she had in mind was me.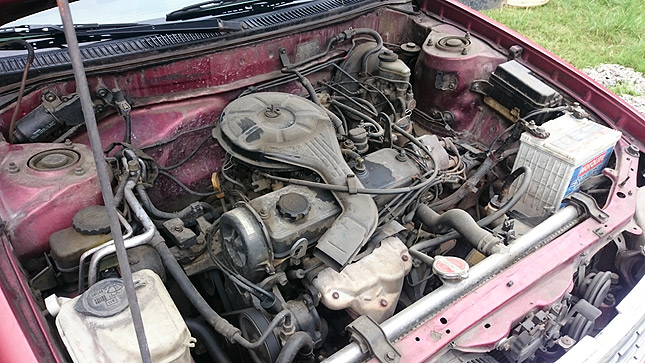 I figured that if my tita sold the Corolla, it would end up as someone else's beater and it would be forever gone from our family, who had many fond memories with it. I had my share of childhood memories with the 'Altis,' too.
This worn-out car was precious, so I just had to take it and restore it to the way it was back in 1999. There was one problem, though: I didn't have enough money to fix the car, so I posted my recently restored Galant for sale.
While the Galant was still on the market, I started with repairs using my savings–just enough to make it roadworthy. I used the car as my daily driver for about a month. It developed more issues, which were repaired by a friendly mechanic and an A/C technician.
Four months later, the Galant was sold to another car enthusiast and I finally had the financial capacity to restore my aunt's old sedan. The rebuild went full-speed: Everything was fixed, and it was repainted. After four months of waiting, the car came out of the paint shop looking like this: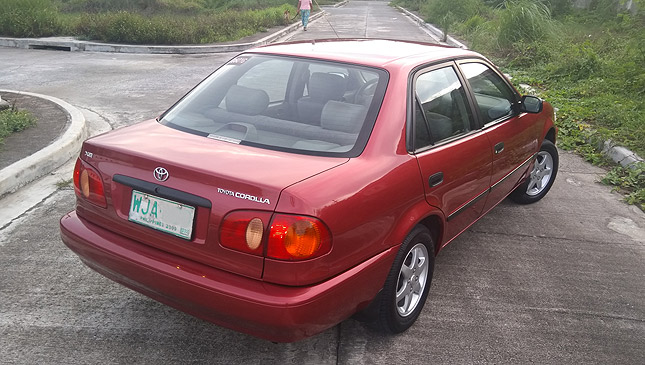 It looks exactly like itself back in 1999, when I was a five-year-old. Even the original Fujitsu Ten head unit is still there. It won't turn heads as much as my old Galant, but it sure doesn't look like its current kilometer reading of 271,000km. Only the license plate numbers hint that the car had a tough long life.
Even my tita was surprised. She jokingly said that she wants the car back again. The whole family's appreciation was enough for me to be happy.
Now, my only plan for this ride is to keep it well-maintained and running. Today, I use it once or twice a week to preserve it. Maybe this year, I'll bring it to Gumaca, where my aunt used to drive it. After all, some folks in the small town remember seeing this Corolla around, and it may be a pleasant surprise for them to see it in its current state.
As I write this, I realize that this is not just my Toyota story. This is a story that I share with my family.