In 2017, Toyota Australia put together one of our favorite one-off vehicles to date: the Hilux Tonka Truck. It was created just months ahead of the nameplate's 50th birthday, and we just quietly tossed it into the 'epic builds we'll never get to see' bin in the corner of our office.
Thanks to a Filipino modding outfit, we might just have to pull it out of there.
"Actually, bro, we really loved it upon seeing the video last year of the Tonka. After last year's Manila Auto Salon, I prayed na sana we can make one for this year's show," says Randy Lao, cousin of this epic recreation's owner, DJ.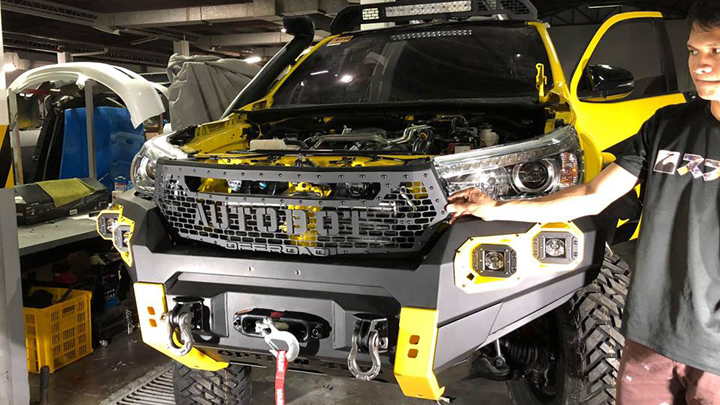 Continue reading below ↓
Recommended Videos
He continued: "When I started searching to begin the build, it's a concept, so no parts available were available. What we did is, lahat is custom-made."
The Autobot Tonka Truck's custom-made parts include the four-inch drop kit, the Tonka bumpers, side steps and roof rack, the roll bar, and the rear cage. Other things of note?  The vehicle runs on a Ridemax suspension setup and 17-inch wheels, and has been fitted with a snorkel.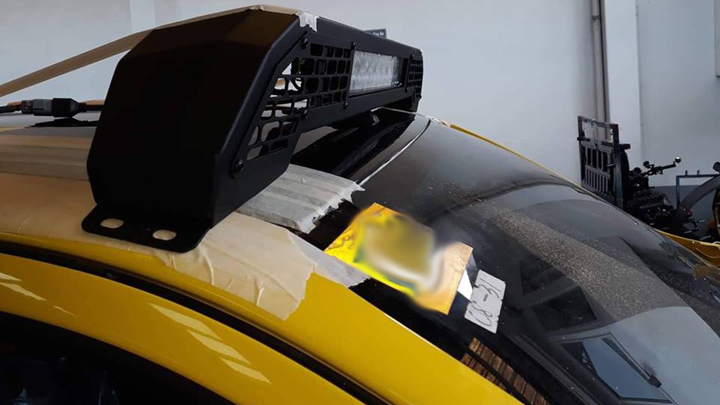 "We started nung January or February pa, bro. Nahiparan and natagalan dahil kailangan muna matapos lahat ng bumpers and drop kit, dahil test-fit dito test-fit dun," Lao recalls. "After nun, tsaka nag-start ang paint."
The photos, obviously, are not of the vehicle in its final form. If you want to see it complete, you can check it out at the 2018 Manila Auto Salon at the Ridemax/Autobot booth. We already have a feeling this will draw plenty of stares at this year's show.