If you've never seen sports cars drift around gigantic figures of burgers and fries around a parking lot, then not to worry—we're absolutely sure you're not alone. But in case you were wondering what in the world that photo above shows, that's a shot from Toyota and McDonald's newest collaboration movie featuring drift champions Nobuteru Taniguchi and Daigo Saito.
The Drift Twins, as they are dubbed in the short clip, are shown doing donuts using two Supras clad in HKS and Monster liveries. Now, what's the point of all this? Well, the two guys in the video just wanted to grab a good, old-fashioned Happy Meal at the drive-through.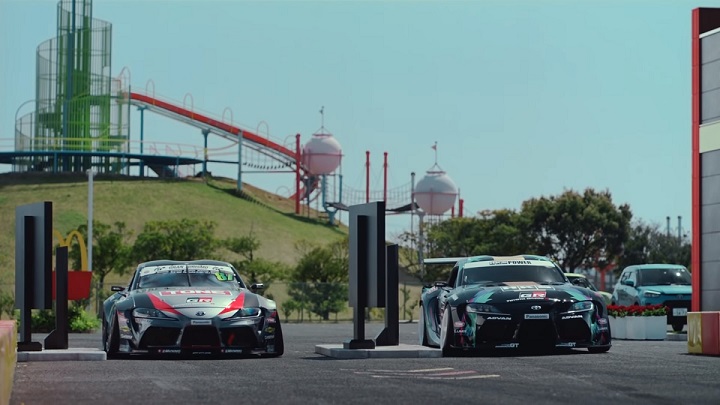 Continue reading below ↓
Recommended Videos
There's a catch to the Drift Twins' Happy Meals, though: Thanks to Toyota and McDonald's new gig, the meals can come with a Toyota Supra Tomica diecast. The offer stands for a limited time only—from May 1 to 14, 2020, to be exact. Add that to the list of stuff in Japan that we want but will never have.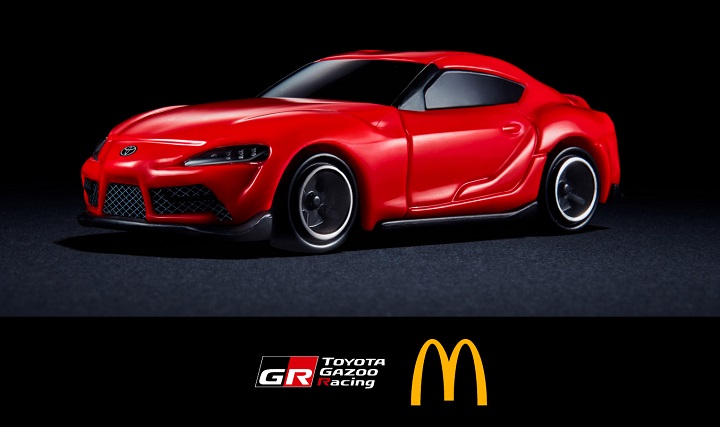 The Tomica Supra completes a set of five diecast cars included in the special offer. McDonald's is still keeping one of the five toy cars under wraps, but we're not really sure if we care—we're happy with the Supra, thank you. In any case, you can check out the full video below and see for yourself. It's precision driving at its finest, to put it simply.
What about you? If Toyota Motor Philippines were to make this happen here on our side of the globe, which diecast car would you want to see with your Happy Meal?