Who'd have put the Pope down as a car collector? Vatican City's own Jay Leno has just added another, a Toyota Mirai following his Lamborghini Huracan—a rear-wheel-drive one, because he's a purist.
Even purer than that, though, is a car with no tailpipe emissions, such things being the natural enemy of any Pope—unwanted smoke pouring out of the exhaust could trick onlookers into thinking you've announced your own successor. The only byproduct of the Toyota turning its hydrogen into forward motion is water. Which we presume The Holy Father's mates upstairs can then turn into wine.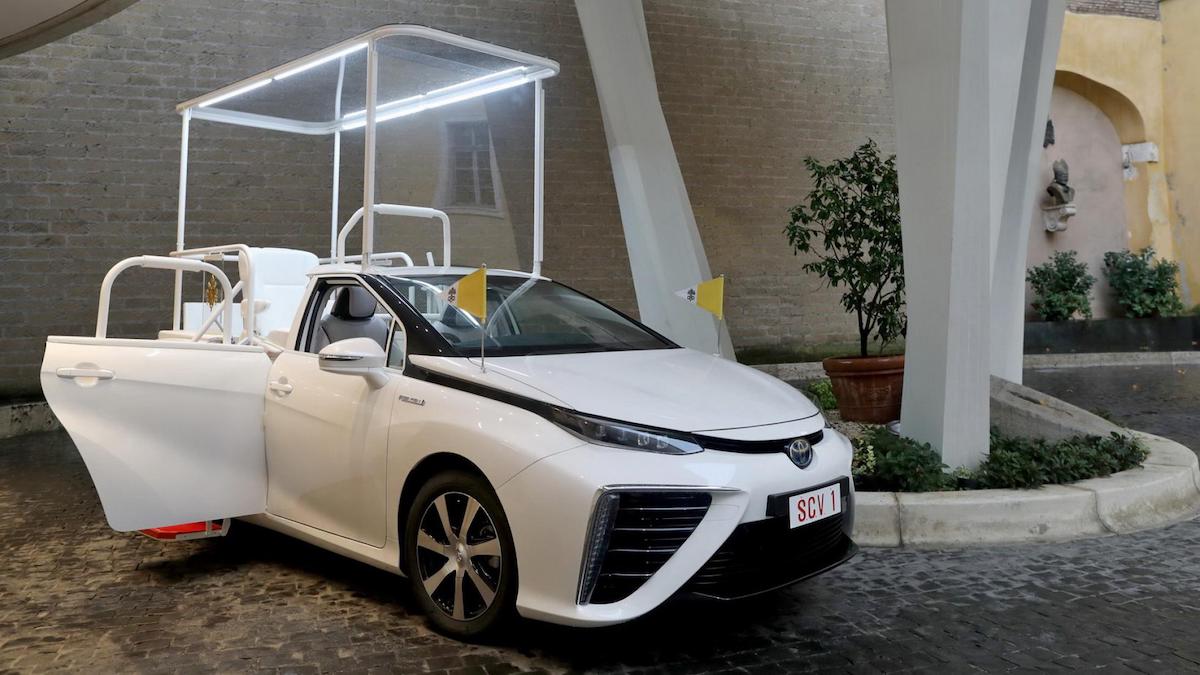 ADVERTISEMENT - CONTINUE READING BELOW ↓
The car you see here is actually one of two Mirai Popemobiles, which were made specially by Toyota when His Holiness visited the Catholic Bishops' Conference of Japan in 2019. One of them has now been gifted to him. Because, we presume, there's little else it'll be used for back in Japan…
It measures 5.1 meters long and 2.7 meters high—the latter 1.2 meters up on a regular Mirai. Quite how its newly blunted aerodynamics will affect the regular car's 9.6sec dawdle to 100kph or its 547km range with its fuel cell full, we don't really know. But we doubt that the leader of the Catholic church has any long trips planned at the moment.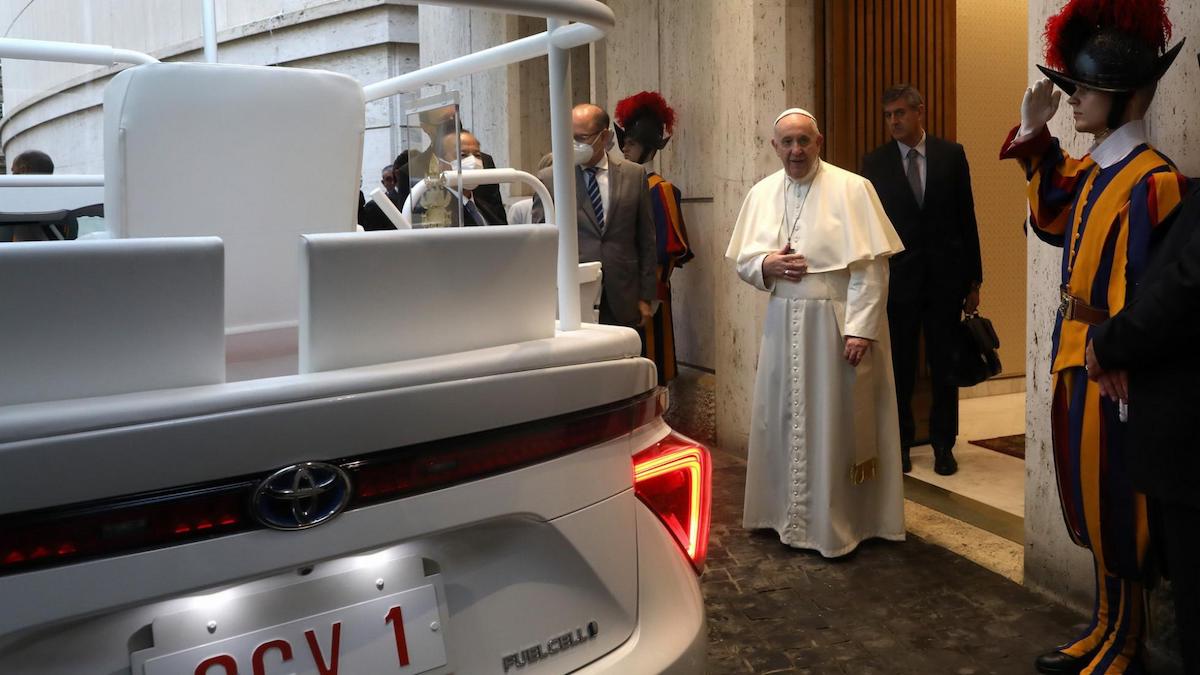 ADVERTISEMENT - CONTINUE READING BELOW ↓
Recommended Videos
"Pope Francis has a deep interest in global environmental matters," says Toyota, "which he shared in his encyclical Laudato si' in 2015. This is his appeal to safeguard the earth and all that surrounds us, changing our lifestyle to preserve our 'common home.' The Toyota Mirai is well suited to his vision."
So, what do you think of the Pope's latest ride?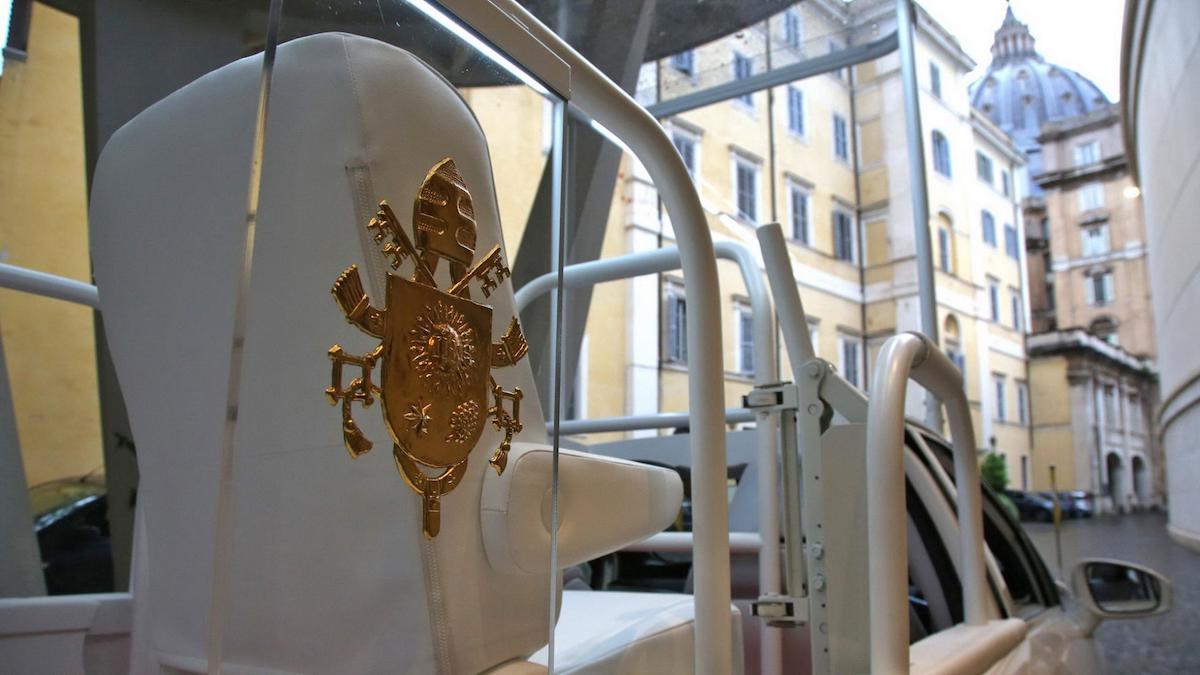 ADVERTISEMENT - CONTINUE READING BELOW ↓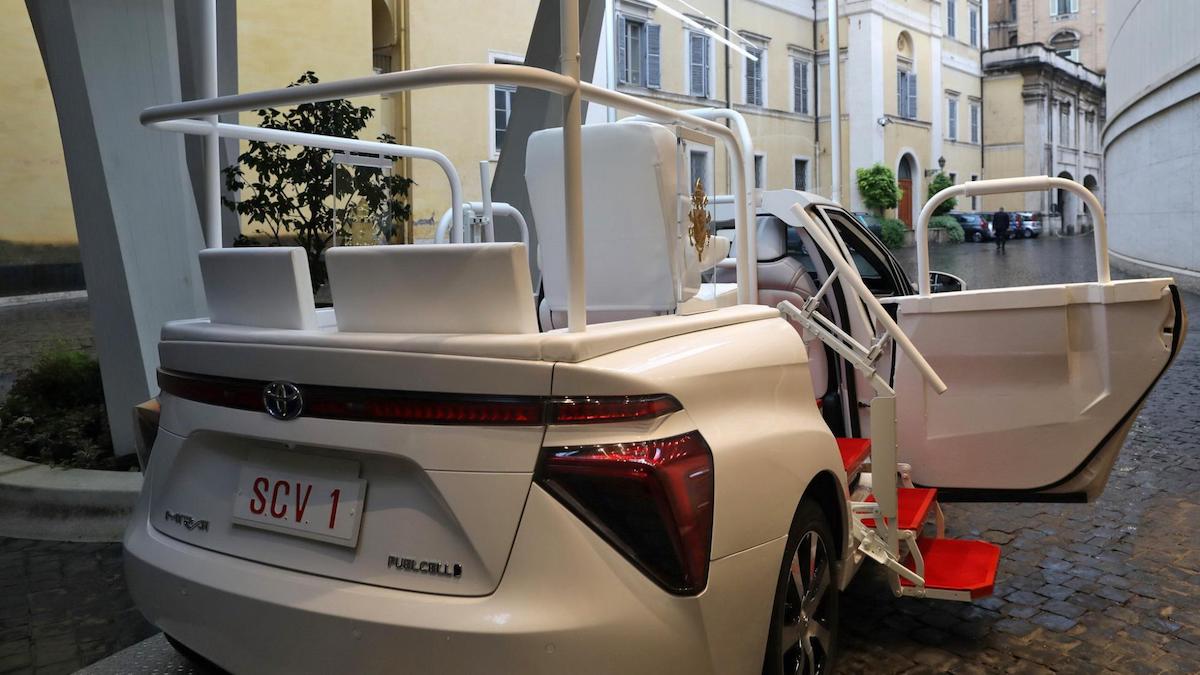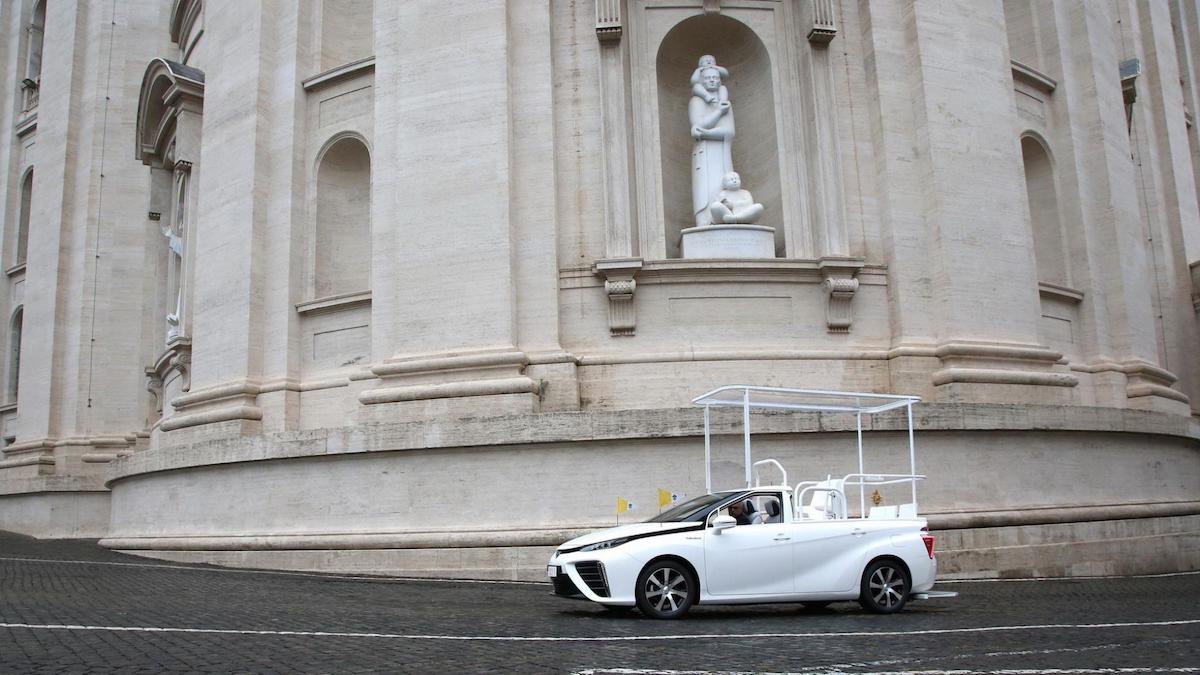 ADVERTISEMENT - CONTINUE READING BELOW ↓
NOTE: This article first appeared on TopGear.com. Minor edits have been made.