At next month's Geneva Motor Show, Toyota will reveal a "modern racing concept" that signals its "commitment to bringing its most iconic sports car back to the market". So in a roundabout kind of way, this gloomy, tightly-cropped teaser image is probably our best look yet at the new Supra. Or at least, a lightly concept-ified version, with a massive spoiler.
We know it's been co-developed with the next BMW Z4 (as previewed at Pebble Beach last year) and that the pair will share hybrid technology. Rumor has it that alongside conventional powertrains, both BMW and Toyota will deploy petrol-electric versions using BMW's four-cylinder turbocharged petrol engine with electric motors on the front axle fed by supercapacitors. It'll also wear Gazoo badging, too.
All fine and dandy. We're looking forward to it, because the MkIV Supra remains a bit of a hero. Here's why: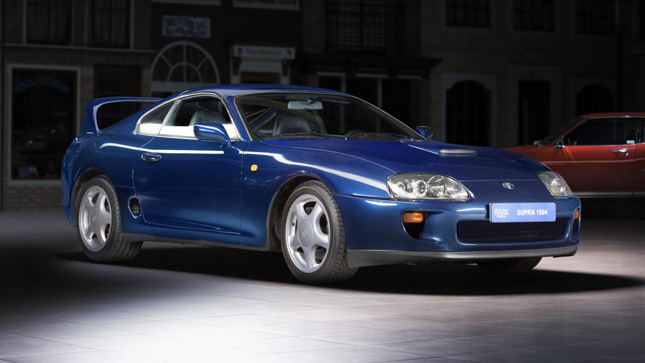 Continue reading below ↓
Recommended Videos
1) It had some good numbers.
How they laughed at the misprints when the MkIV Supra launched back in '93—326hp, 251kph, 0-60mph in 4.9 seconds, and just £37,500 (P2.75 million). That was quicker than a Ferrari 348TS. And for the same money, you could buy an auto Supra to commute to work in, and a manual for the weekends. Thing is, they weren't misprints…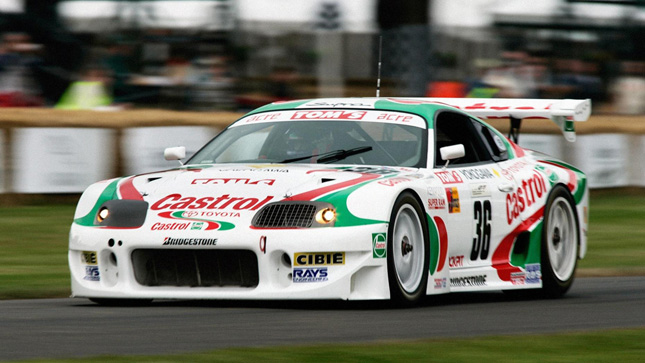 2) It was a serious race car.
Beyond the Dominic Toretto school of racing—in which it also performed superbly (Suprarbly?)—the Supra won its class in the Swiss Mountain Races, finished 14th at Le Mans, zipped up Pikes Peak, was competitive in American SCCA racing, and became a dominant force in the All-Japan GT Championships (JGTC) from 1995 to 2003.
3) It could become a genuine 10-second-car.
The Supra is a seriously, seriously tuneable thing. The twin-turbo 2JZ-GTE engine was beamed in from the bulletproof Japanese straight-six dimension (other residents include the Nissan Skyline R32/R33 sixer), so it can be tinkered to produce more than 1,000hp. As Toretto would have it, just pop the hood, throw in some overnight parts from Japan (just put it on your tab at Harry's) and you'll have yourself a 10-second car.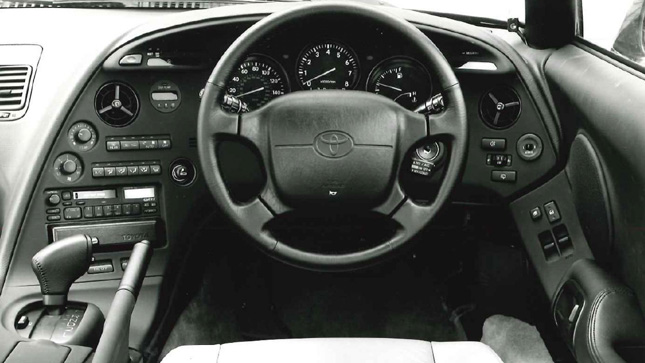 4) It's got a proper drivers' cabin.
The interior's just like a single-seat racer; there's a hoop of instruments, and they're all angled at the driver. Also, the rev counter's massive and in the middle, just like you'd find on an old Porsche 911.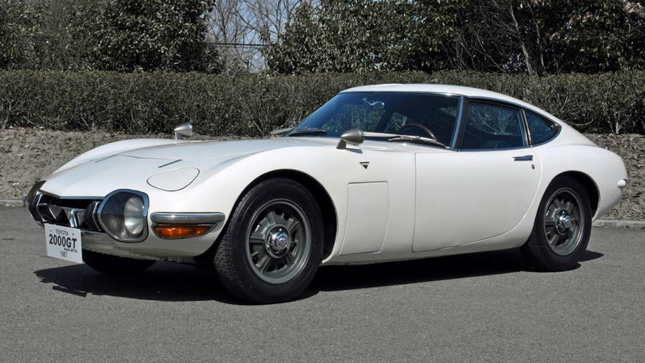 5) It's related to the 2000GT.
Kind of… Trace the front-mounted six-cylinder engine, rear-wheel drive Grand Tourer bloodline back through Toyota history, and you'll end up at the 2000GT. Which is, obviously, brilliant.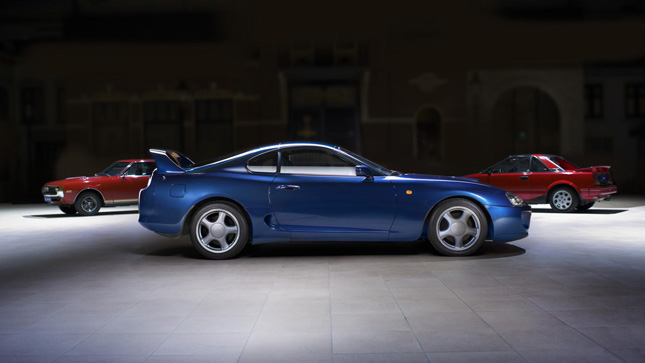 6) It was a proper driver's car... if you handled it well.
Unlike its Japanese hyperloon contemporaries (Nissan Skyline, Honda NSX), there weren't any four-wheel drive or four-wheel steer gimmicks to be seen. It followed page one, chapter one of the petrolhead guidebook to the letter—engine in the front, gearbox in the middle, and driven wheels at the back. Making sure it didn't end up smeared along a bus stop was entirely down to the soft, fleshy bit in-between the steering wheel and seat.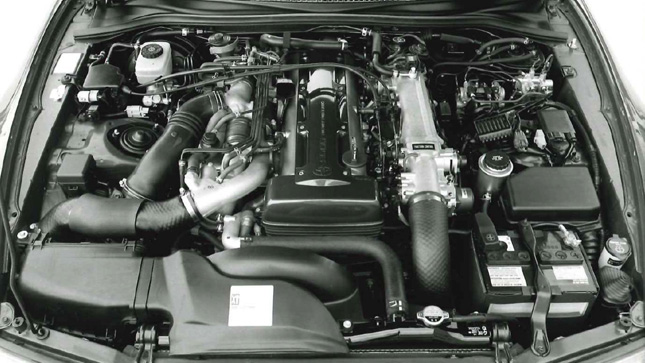 7) It delivered its mighty twin-turbo power nicely.
The Supra had a twin-turbo setup that ran in sequence, which ironed out the turbo lag common to most other abnormally aspirated Japanese engines. 90% of peak torque was available all the way from 1,300rpm to 4,500rpm, before you were cut short at 251kph.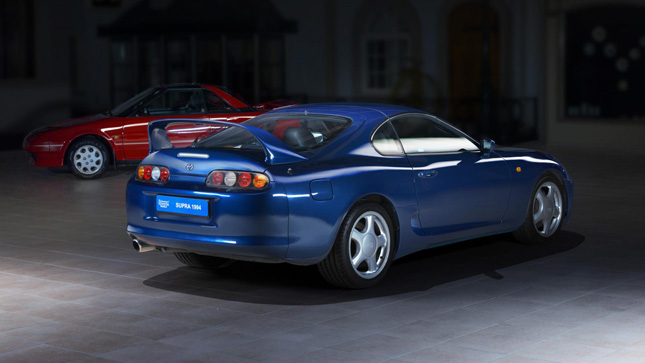 8) Because you loved it.
From April 1978 to July 2002, total production of the two Celica Supra and strict Supra generations stood at 593,337 units. For a niche Japanese superthing, that's damn impressive.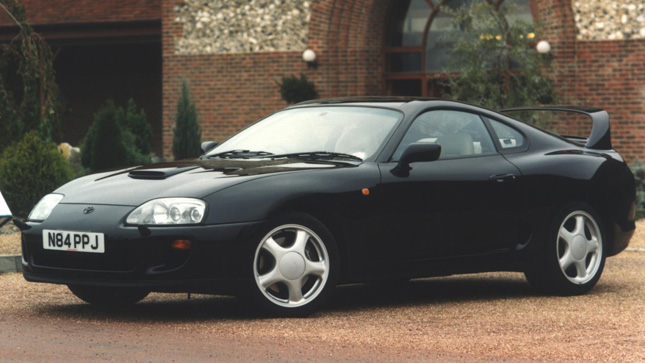 9) There was a racer-like focus on light weight.
Toyota took weight saving seriously on the Supra. It got an aluminum bonnet, aluminum front crossmember, aluminum oil and transmission pans, and aluminum suspension upper A-arms. There was also a magnesium-alloy steering wheel, plastic gas tank, and gas-injected rear spoiler. Even the carpet fibers were hollow to save weight. That lot conspired to a 91kg weight reduction compared to its predecessor. More than 100kg lighter in non-turbo form.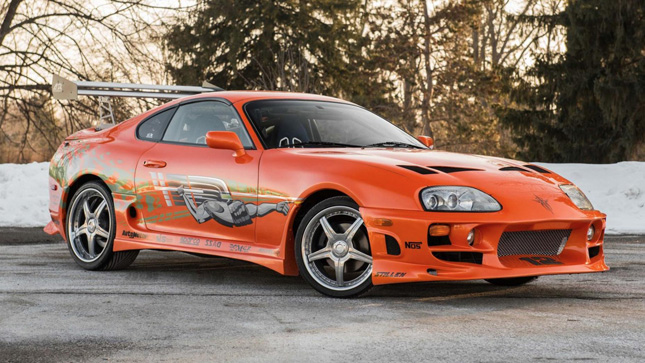 10) It's been immortalized as a movie car hero.
It runs a different tack from other movie hero cars, but the inexplicable, supersonic stardom of the Fast and Furious franchise means the MkIV Supra remains one of the most recognizable cars on our planet. The one pictured above, which the late Paul Walker drove in the first FF film, sold for many hundreds of thousands of dollars a few years back. And considering the franchise shows no signs of slowing down (or even making sense), the next generation of petrolheads will need a new Supra to lust after.
11) Because it kept Toyota cool.
Remember when Toyota meant something other than Prius and Camry? Something that wasn't middle of the road, but rather all over it, then in the fast lane? Okay, so there's the superb 86, but there's also a big, aspirational hole in the line-up. A hole that used to be filled by the Supra—a car that did 322kph down the highway, won on Sunday, sold on Monday, and sustained tuning industries across the globe. The wreckless yin to the reliable yang. Build a new one immediately, Toyota. For both our sakes.
NOTE: This article first appeared on TopGear.com. Minor edits have been made.