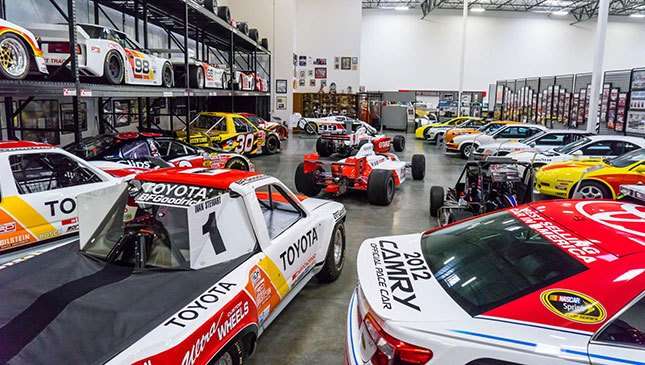 A few months ago, we got a sneak peek of the 2,000hp Toyota Land Speed Cruiser. It's the work of Toyota's racing division, and rolled out of the Los Angeles workshop that just so happens to sit beside Toyota's US museum.
It would have been rude not have a look around, we thought. From fabulous race cars and wild concepts to retro sports cars and Bonneville record holders, it has everything. Even a RAV4. Oh, and the cars of Tom Cruise, Cameron Diaz and Keanu Reaves.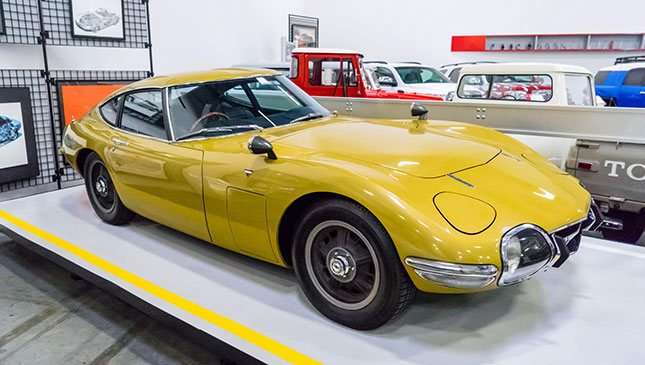 Toyota's coolest, prettiest, greatest car? The 2000GT not only looks incredible, but has kudos via James Bond and celebrity ownership points to further boost its profile. This one belonged to Twiggy. If you're under 25, don't worry. It's okay to not know who that is.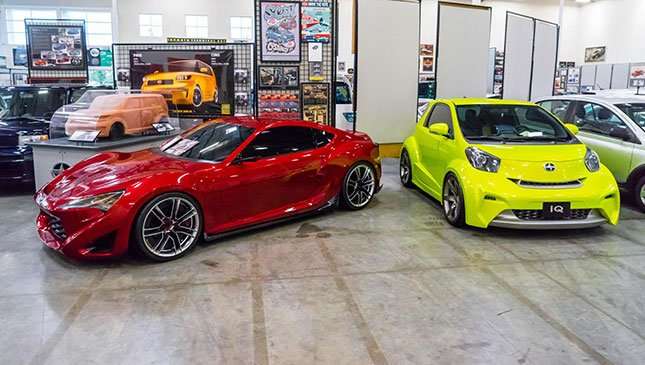 A couple of Scion concepts, which essentially look like Hot Wheels caricatures of the Toyota GT86 and iQ. Which is fine by us. Cool, aren't they?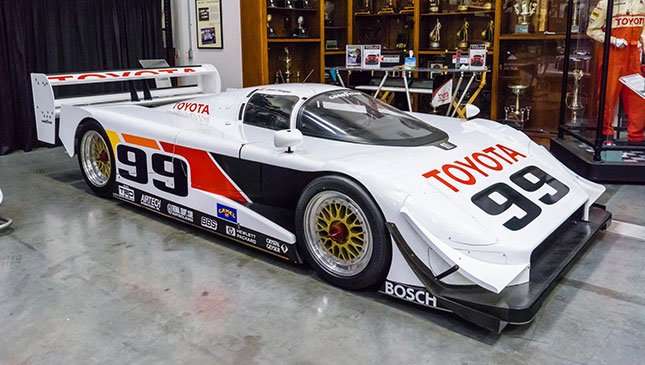 This Toyota Eagle Mk III raced in the American IMSA series and extracted a mighty 750hp from a 2.1-liter, four-cylinder engine.
It won 21 of its 27 races in the early 1990s, with Brit Andy Wallace and the nephew of Juan Manuel Fangio (also called Juan Manuel "The Maestro" Fangio) among its drivers.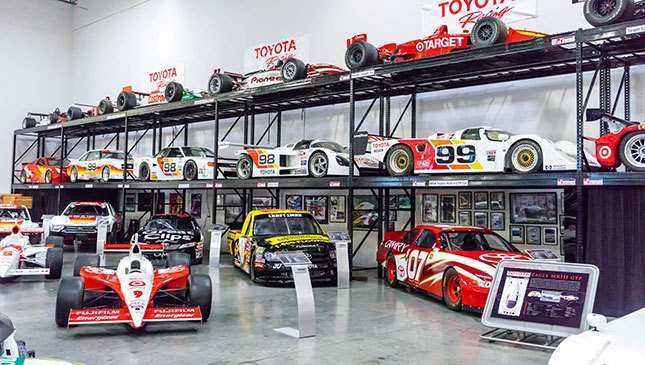 As you walk around the museum, the Eagle acts as a gateway to an incredible selection of diverse race cars.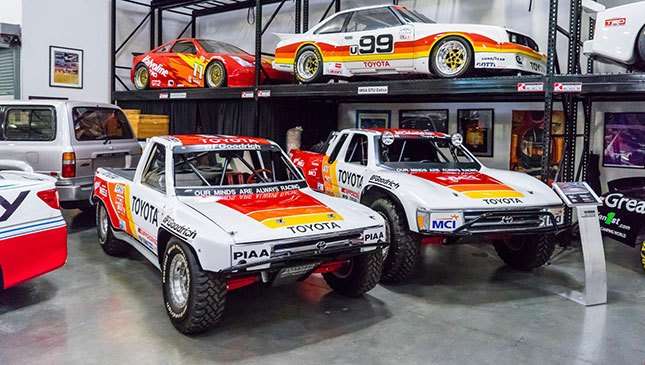 The ones we'd most like to drive, with our talent levels? Probably these. Who doesn't love a pair of liveried, Baja-ready pickups?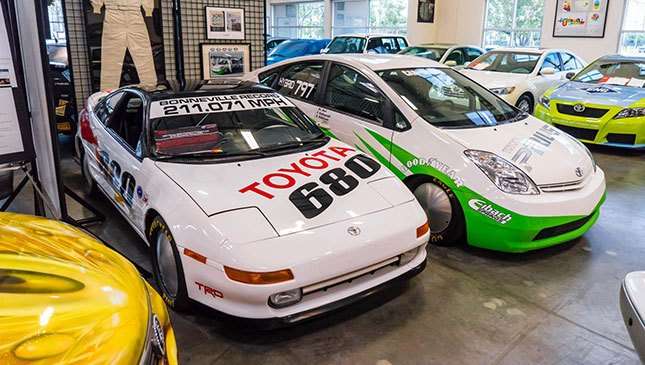 Some record-holding Toyotas. The MR2's average on the Bonneville salt flats is an existing 'G/BGT' class record, despite being set in 1992. In plain English, that means turbocharged or supercharged 2.0-liter coupes.
The Prius, meanwhile, pioneered the appearance of petrol-electric hybrids at Bonneville, with a 210kph run in 2004. It has since been beaten, though.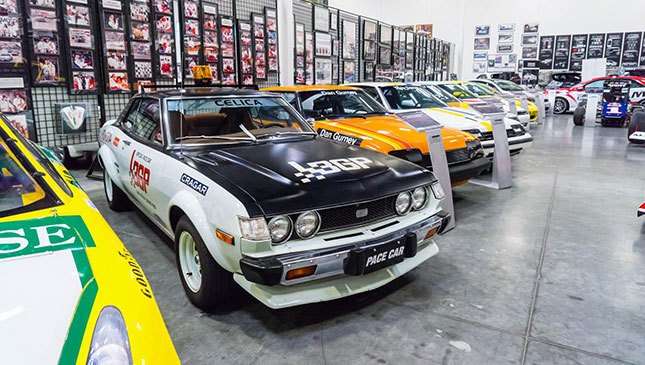 The museum sits beside Toyota's motorsport HQ, which from 1977 to 2016, ran the annual Toyota Pro/Celebrity race.
A charity event, it's seen pro racers and famous faces pitted against each other in mildly tweaked Toyota coupes. Keanu Reaves is a notable recent winner. These Celicas mark the early years of the race; the orange one was raced by Dan Gurney.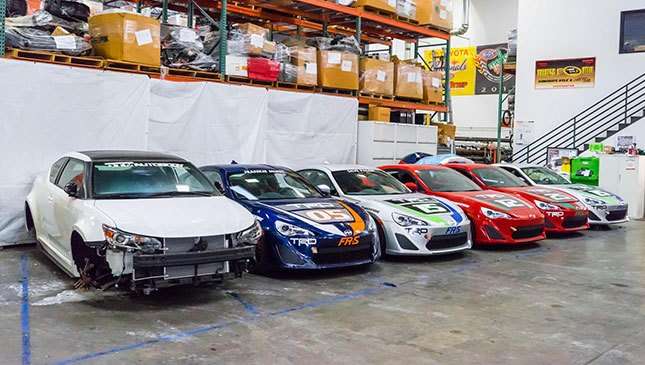 And here is the most recent celebrity race car, a Scion FR-S--a Toyota GT86 to you and me--lined up in various celebrities' liveries.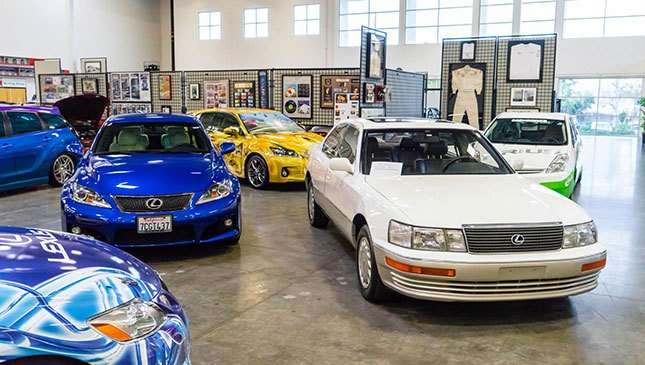 Two ends of the Lexus scale: a super luxurious, calming limo, and a screaming V8 sports sedan. Guess which is the LS400 and guess which is the IS F…
ADVERTISEMENT - CONTINUE READING BELOW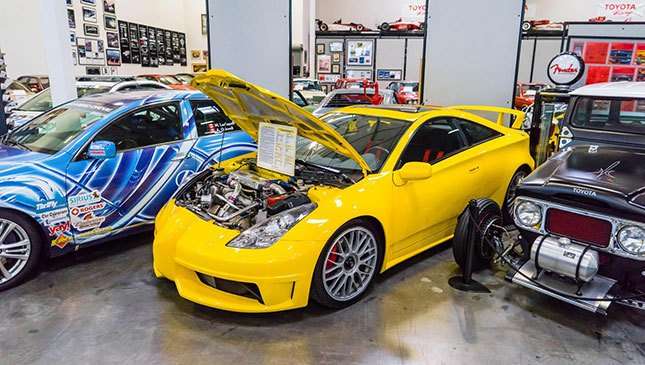 The Celica in the middle of this shot has 500hp. It's straddled by cars that help display the mad streak that's always sat beneath Toyota's sensible image.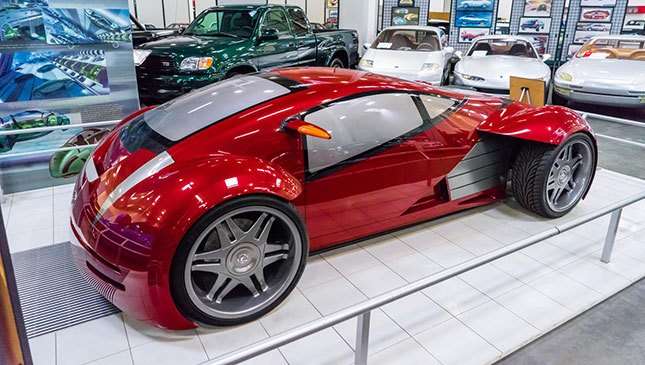 The Lexus 2054 from Tom Cruise flick Minority Report. We'd complain no Lexus has looked like this since, but we've another 40 years before we can legitimately do so…
And from another angle. This or an LFA?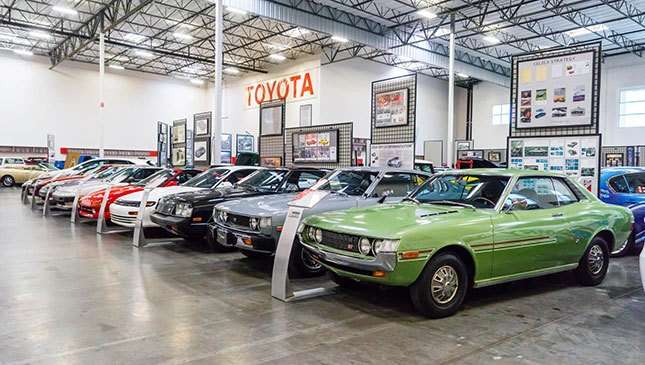 The Toyota Celica heritage, from the very beginning.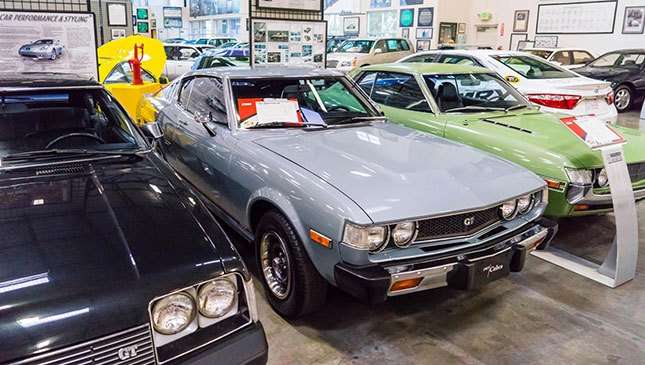 Reckon they had the sixties Ford Mustang on their mind with this one?