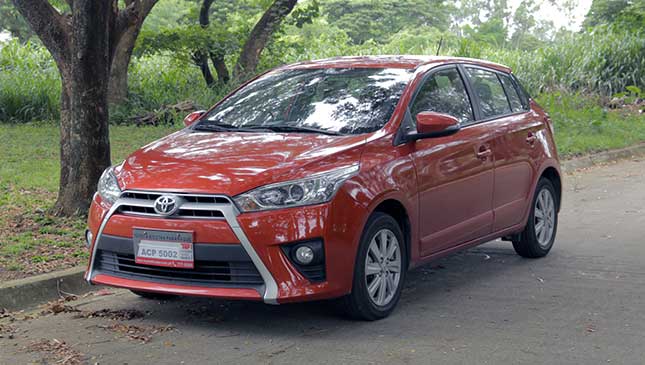 Here in Manila, commuting is really a pain in the neck…and your back, as well as everything else. Sure, you can ride public transport, but you should be aware of the drawbacks. If you're going to ride a cab, be ready to spend some extra cash aside from the normal meter rate. If you're hopping on a bus or train, prepare to be packed like sardines along with other commuters.
On top of all that, our country's tropical temperature will add to your exhaustion. The best option you have out there is booking Grab or Uber, but sometimes, their prices are really high depending on the traffic surge. We've all had dreams, then, of getting our own car; of having the convenience and comfort of traveling to your destination sans the hassle.
Continue reading below ↓
Recommended Videos
I had the Toyota Yaris for a week, and I can honestly say that it can be a good option for a daily driver. It can withstand the hustle and bustle of city traffic, and can still be very comfortable and efficient. Here are some reasons why I can confidently say that this car can handle your everyday transport needs: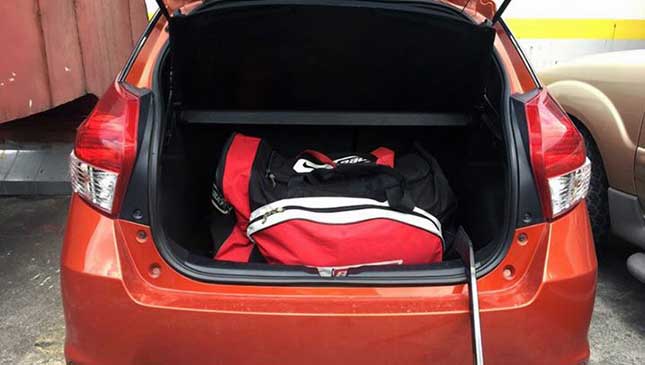 1) It is spacious for its size. In Manila (and the Philippines as a whole, really), being practical is a must. Yes, we know that almost all of us want a sports car, a good-looking and fast one at that. But they're usually small. For a daily driver, one that will be carrying passengers and a lot of gear, having a roomy car is the way to go.
As for me, I am a multimedia producer and ice hockey player. On weekdays, I carry production gear. On weekends, I have a huge hockey bag and hockey sticks. I usually tuck them into my small hatchback by folding down the back seat to fit them all in. Meanwhile, the Yaris's trunk could easily fit my work and sports equipment, so I can still have passengers at the back even with all my gear.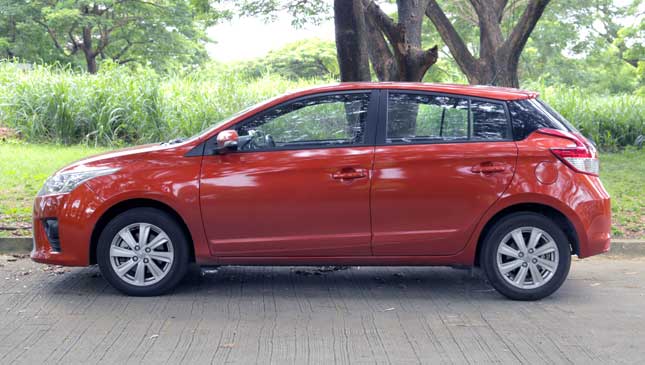 2) It has good looks to boot. The Yaris improved a lot from the previous generation when it comes to styling. Its exterior is now more edgy, more mature, and modern-looking. The previous generation, in comparison, looked like a bubble to me. The edges given to this hatchback are more appealing to the eye, and a lot sexier. Inside, aside from being really spacious, the colors accents make it pleasing to look at. Matte silver accents on the media panel and sidings give a professional look to it, too.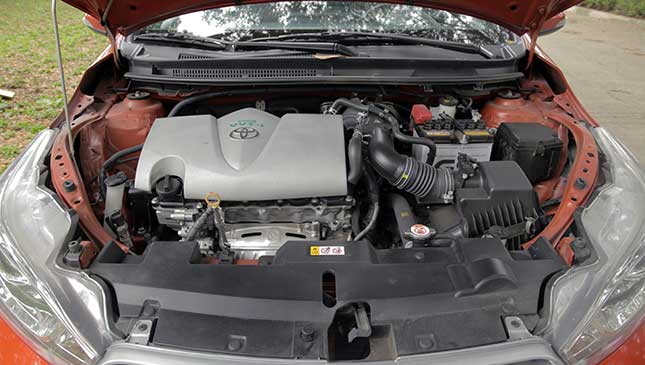 3) There's enough power to take you anywhere. Climbing up to Tagaytay with this hatch is a breeze. The 1.5-liter variant's CVT and 106hp gave me the power I needed, whenever I asked for it.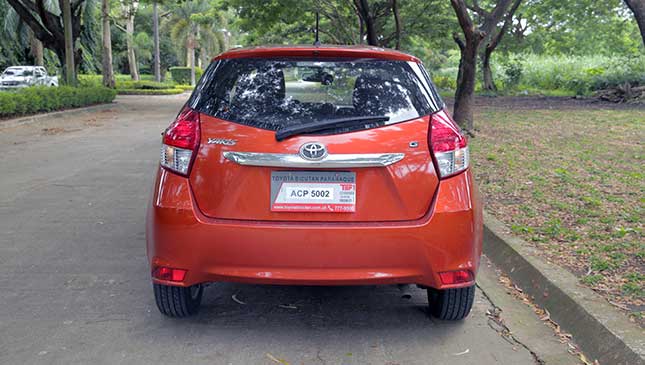 4) It's a bang for your buck. You can get the top-of-the-line model of the Toyota Yaris, which is the 1.5 G variant, for P855,000. This can really be a great alternative to some of the subcompact sedans out there. You can save around a hundred grand.