If we could have a peso for every time someone told us to invest in setting up a home office over the past two months, then we'd be able to afford a home office.
Seriously, though? Spending on a decent chair, a desk, and a stable Internet connection makes a lot of sense, especially under current circumstances. There's still no telling how long many of us will have to make do with working from home, so we might as well be comfortable while we're at it, right?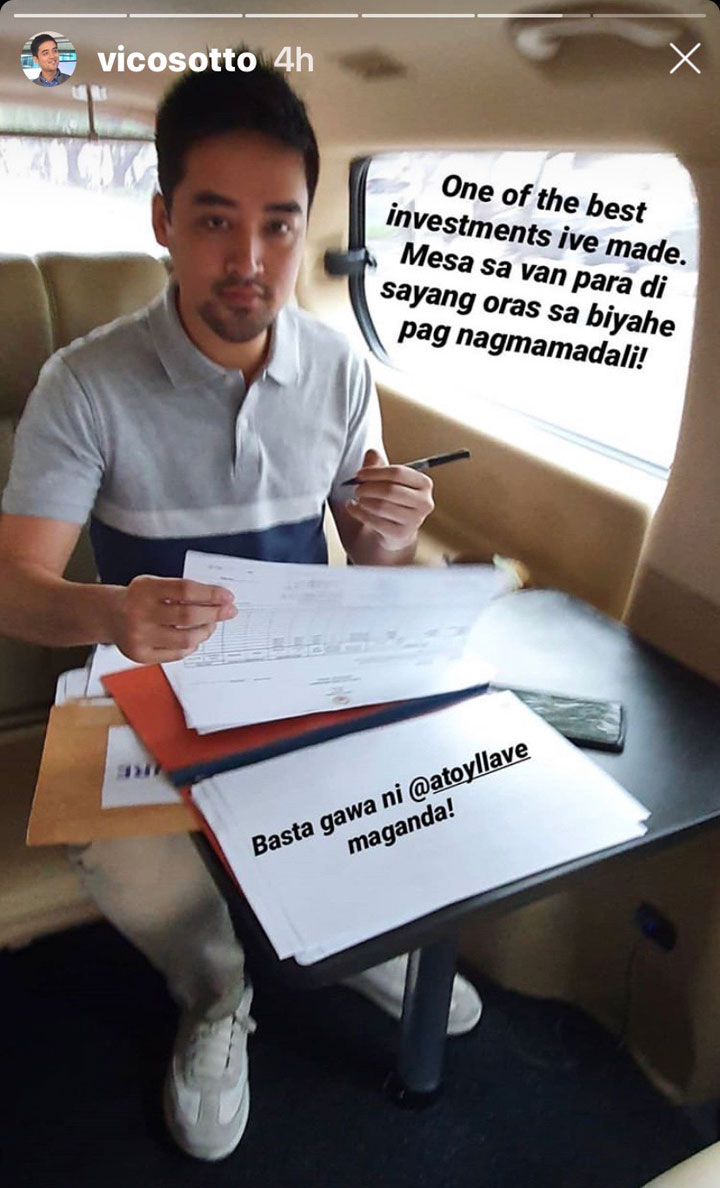 Mayor Vico Sotto of Pasig City has the right idea—except instead of going all out on a fancy ergonomic chair and adjustable standing desk, he's converted his Hyundai Starex into a plush-looking mobile office.
"One of the best investments I've made. Mesa sa van para di sayang oras sa biyahe pag nagmamadali!" the official shared in his Instagram stories. "Basta gawa ni @atoyllave maganda!"
ADVERTISEMENT - CONTINUE READING BELOW ↓
There's more to this conversion than just the desk. Atoy Customs, which was responsible for turning Sotto's ride into a remote office on wheels, shared images of the final product with us. The cabin now features a pair of plush captain's chairs that can turn back to face the rearmost seats (which have also been upgraded, by the way). It also gets a JBL subwoofer and a portable fridge in the back.
A worthwhile investment indeed, especially considering how often he's probably on the move these days. What do you think of Sotto's new setup?
UPDATE: Some photos have been replaced at owner's request.