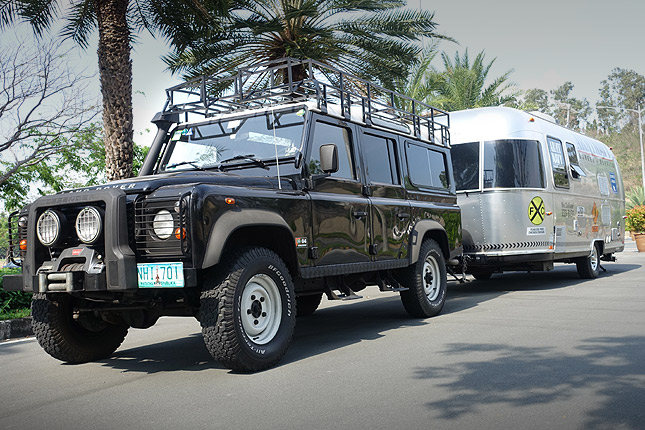 A few months ago, this Philippine motoring rarity piqued our curiosity. We wondered if it was a mobile burrito kitchen. Most of you probably hoped it was a food truck that offered burgers and fries, too.
But before we completely got hungry speculating what was inside this trailer, the folks at Army Navy were nice enough to get in touch with us to tell us more about the trailer. Imported bare from the United States in 2011, this Airstream Bambi trailer had a price tag of about $60,000, but the fast-food restaurant spent some P6.5 million to bring it over to the Philippines.
"Army Navy wanted to bring it in the legitimate way," according to the company's marketing arm. "So we paid for all the taxes and fees."
The fast-food company asked the help of HitchPro Philippines to attach a tow hitch (also sourced from the US) to the trailer and affix the brake system. The trailer has a provision for an LPG, but it should be spec'd according to US standards, too. With the Land Rover Defender towing this single-axle trailer, it is supposed to be classified as Class 2 at tollbooths. Its yearly maintenance cost is about P25,000.
So what's inside this trailer? Watch the video at the bottom to find out.
Continue reading below ↓
Recommended Videos
Photos by Tracy Carpena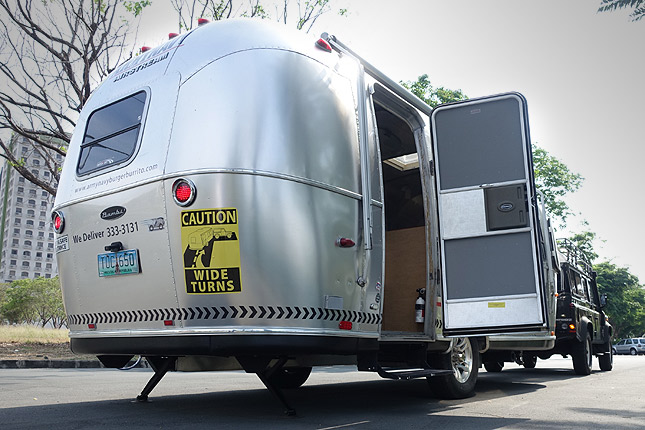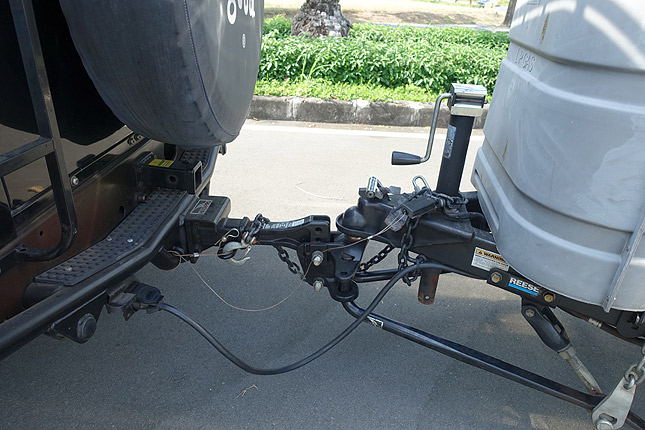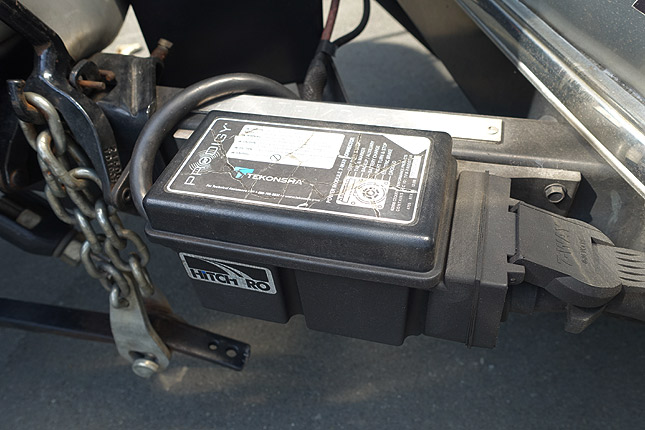 If you're viewing this on a mobile device and can't see the video, please click here.