Loud, isn't it? The regular Tesla Model 3 makes no traditional car noises of course, so Bulgarian modifier Vilner Garage has amped up the inside. Here, there is no 'off' button, only '11.'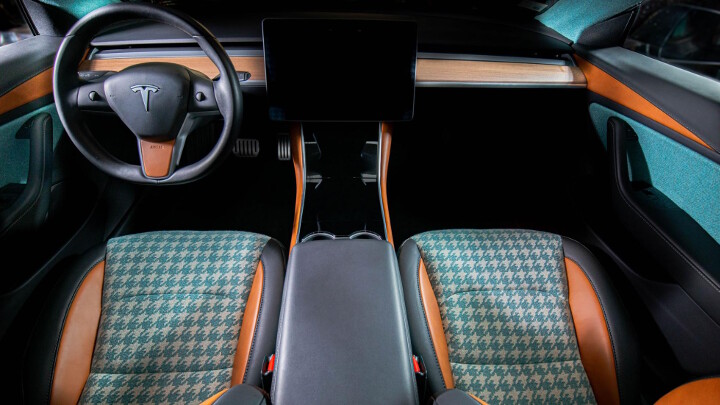 Welcome, then, to a "symbiosis of form and function," according to Vilner, that "corresponds with the higher academic class of the fine arts." It is a hand-built interior that removes the factory trim and replaces it with straight-up free-form textile jazz.
There's a turquoise wool damask covering the main bit of the seats and the backrests. A similar color—"but with a smoother nuance"—hits the side columns, the center console, and the sunroof trim.
Continue reading below ↓
Recommended Videos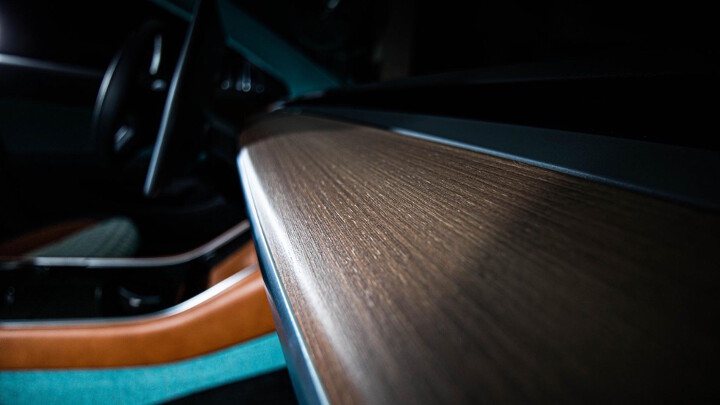 There are leather elements, too: a "warm copper tinge" outlining the seats, the head restraints, and the upper parts of the centre console. Vilner has replaced the standard dash with a standalone touchscreen and wood panel.
Flip down the sun visors and there's yet more color. Heck, even the seat belts are colored, as is the 'Airbag' lettering on the steering wheel.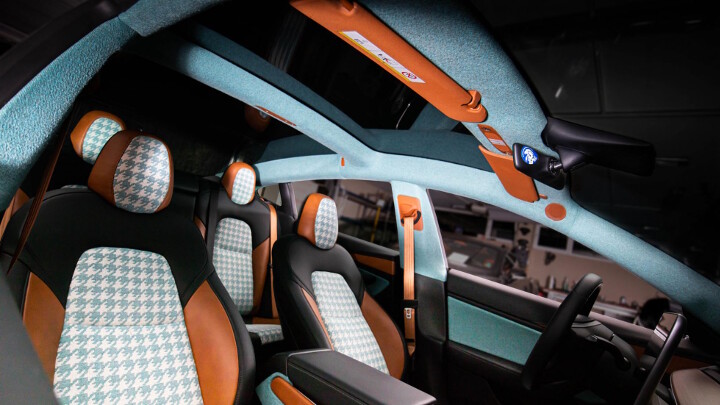 "All of this gives a typical car of the digital age an unadulterated sophistication, characteristically for long gone times filled with serenity and idealism," says Vilner.
It's quite...something, isn't it?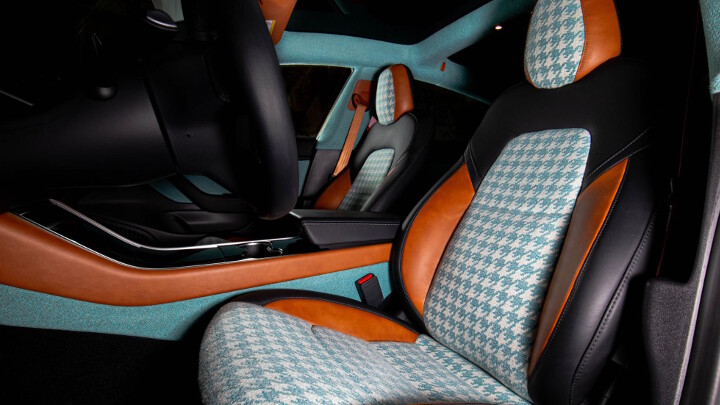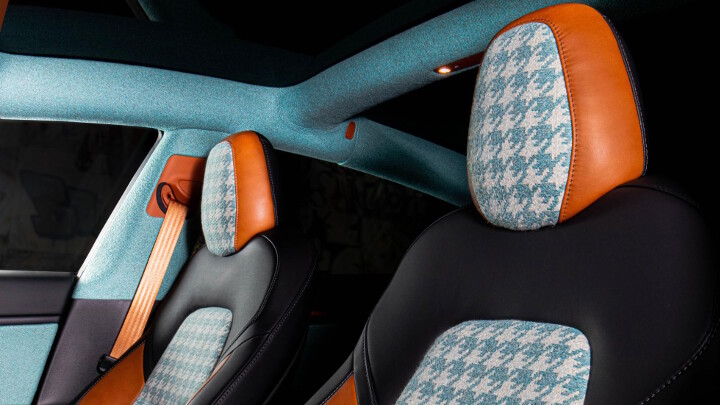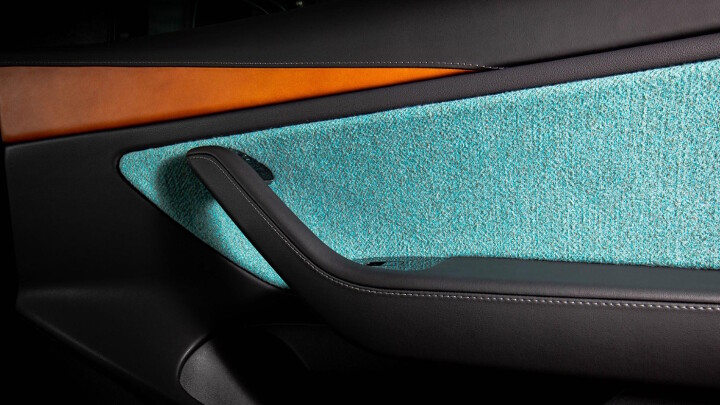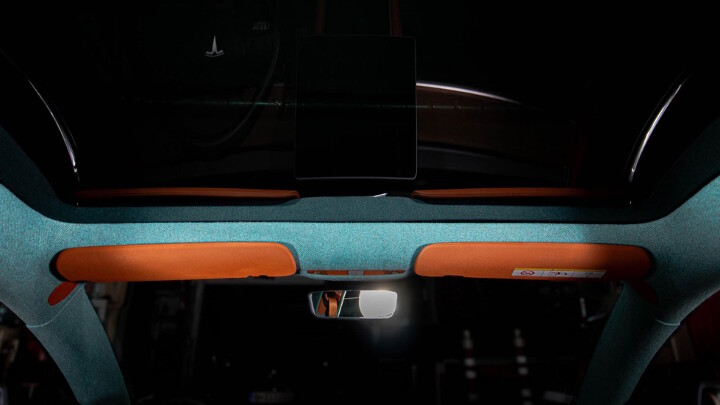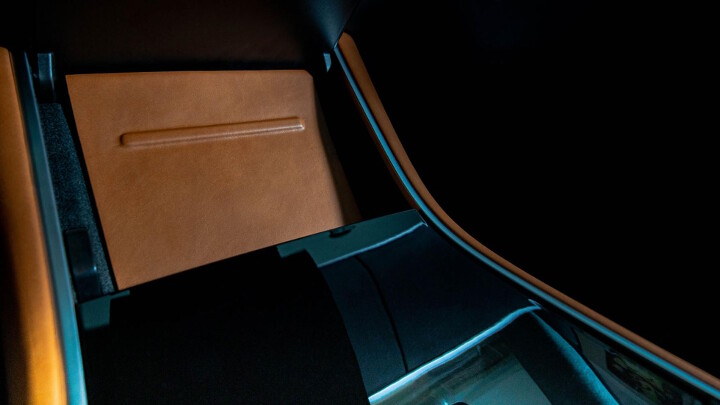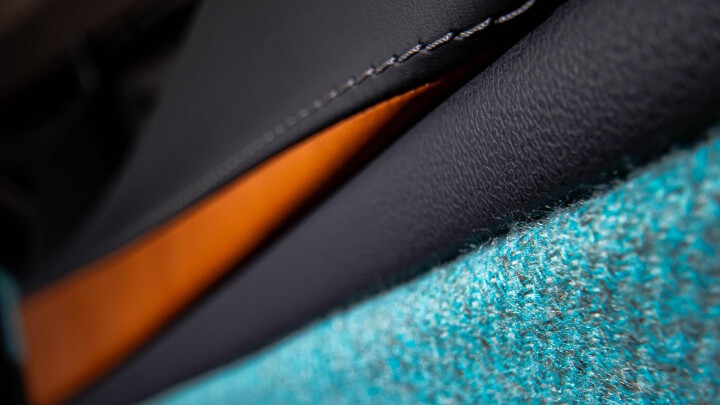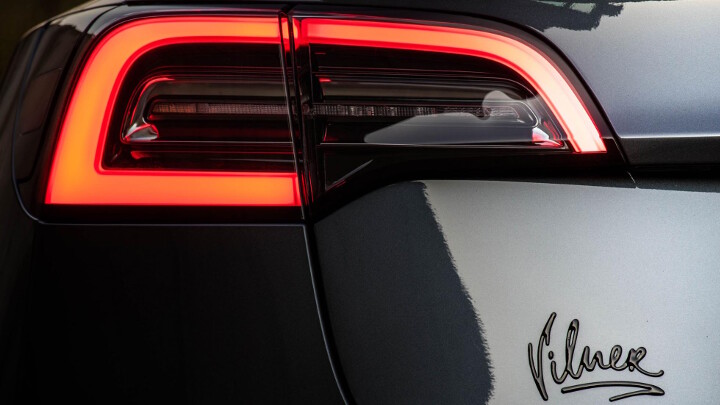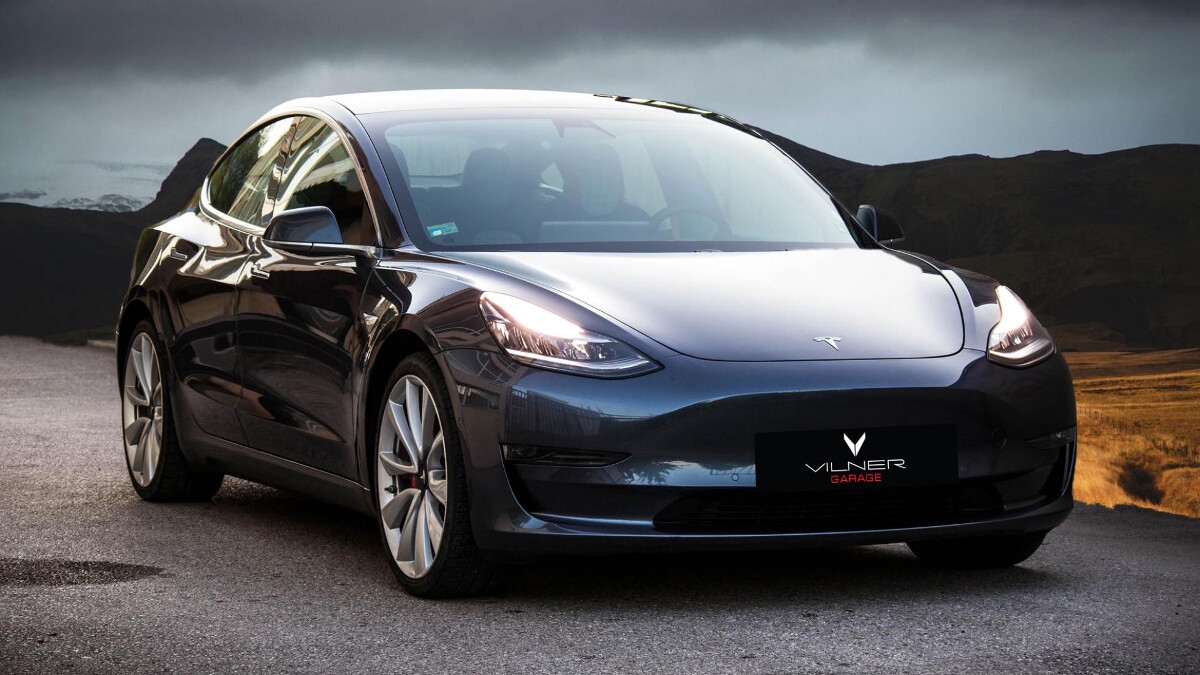 NOTE: This article first appeared on TopGear.com. Minor edits have been made.