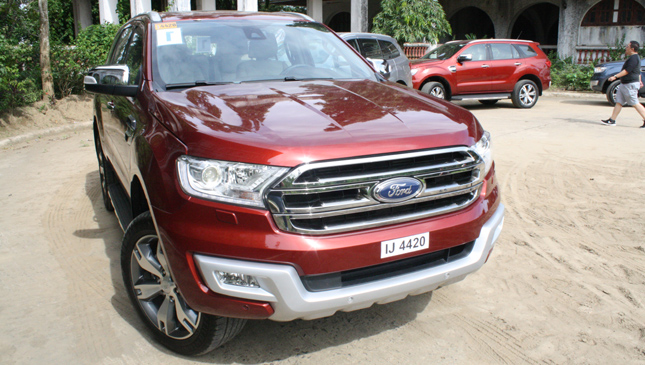 To be honest, we were absolutely clueless as to what a "lifestyle" drive entailed when we received an e-mail from Ford Philippines inviting us to take part in such an event. The carmaker gave no clue as to what we would be doing or where we would be taking its vehicles, save for "various destinations" and "a taste of different lifestyles." But when we found out that we would get an opportunity to pilot the all-new Everest, all doubts were quickly erased and we knew that we just had to be there.
The full day's itinerary was revealed prior to the drive itself. We would drive to various destinations in Makati in the EcoSport, followed by a short trip to Tagaytay through an alternate route on-board the Everest and the Escape--a sweet set of vehicles for a relatively short ride. After a quick orientation at the Ford Makati showroom, we were off.
ADVERTISEMENT - CONTINUE READING BELOW ↓
Ford couldn't have chosen a more ideal vehicle for the first leg of our drive. The EcoSport makes for an excellent city-driving experience. Its height and stance endow it with a commanding on-road presence, while the vehicle's relatively modest dimensions make it a joy to maneuver and enable the vehicle to squeeze in and out of traffic with ease--qualities any driver looking to brave Manila traffic would welcome with open arms. We were able to get from point A to B in no time at all. Afterward, the convoy pulled into a gas station along SLEX, where a different beast was waiting for us.
ADVERTISEMENT - CONTINUE READING BELOW ↓
Recommended Videos
The all-new Everest is a brute, albeit a very well-polished one. No one will be looking to bully his way into this vehicle's path. But don't let this SUV's rugged exterior and towering stature fool you: It's as smooth and comfy as it is intimidating. Our co-driver, who is a relatively inexperienced driver (she has been driving for just over a year), was pleasantly surprised at the Everest's extremely cooperative steering. She didn't run into any hiccups negotiating the twists, turns and dirt roads throughout the route we took. This SUV is amazingly easy to get a hang of.
ADVERTISEMENT - CONTINUE READING BELOW ↓
The 3.2-liter turbodiesel engine under its hood handily pushed the Everest past trucks on the expressway. We spent a ton of time in the overtaking lane, yet you'd barely be able to tell we were running at the speed limit with how quiet the cabin was. While we weren't able to spend as much time behind the wheel as we'd hoped, it was enough to convince me that this SUV is definitely going to give the Fortuner a run for its money. After a short stop at a former presidential mansion, we made our way toward the People's Palace for another vehicle change.
We arrived to a neat line of white current-gen Escapes. To be honest, we didn't really get much of a chance to drive the vehicle--it was a 30-minute drive to our next destination at most. Despite this, we did pick up a few things from our short stint behind the wheel. The cockpit was a little unorthodox in a way; it sort of wraps around you. It took me a little while to configure our seat into a position we were comfortable with, but after a few minutes we were enjoying a cozy drive down toward the city proper. The vehicle's excellent traction and very responsive steering made its 2.0-liter EcoBoost engine that much more of a blast to push. This is a very fun vehicle to drive.
ADVERTISEMENT - CONTINUE READING BELOW ↓
We made it to our destination, the Qiwellness Spa, just a tad behind schedule. While others were quick to head to the spa for a relaxing afternoon massage, we took part in a therapeutic session of terrarium-making. Not to brag but let's just say if our driving were as sharp as our terrarium-making skills, Marlon Stockinger might no longer be the face of Philippine racing. Next, we were off to Ford Alabang for our final vehicle change of the day.
At this point, most of the participants were exhausted. We had managed to get lost on the way back and we had to spend the entire trip back manning the handheld radio for directions. Factor in the traffic on the expressway and we were just about ready to call it a day--if it weren't for the Explorer waiting to drive us to our dinner destination. Unfortunately, we weren't able to soak in one of the most premium SUVs on the market...because we fell asleep just a couple of minutes into the drive.
ADVERTISEMENT - CONTINUE READING BELOW ↓
After a gorging ourselves to a generous fill at dinner, our day was done. This was, by far, the most tiring drive to Tagaytay we had ever been a part of. But we'd be more than willing to do it again. After all, it isn't every day you're given the opportunity to pilot Ford's entire lineup of SUVs. Hell, we'd be willing to drive back up there for another session of terrarium-making. Because if there's one thing we learned outside of motoring during the trip, it's that we make a pretty impressive terrarium.
Photos by Drei Laurel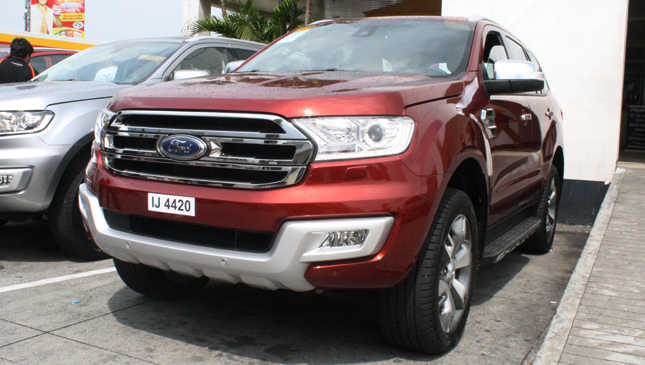 ADVERTISEMENT - CONTINUE READING BELOW ↓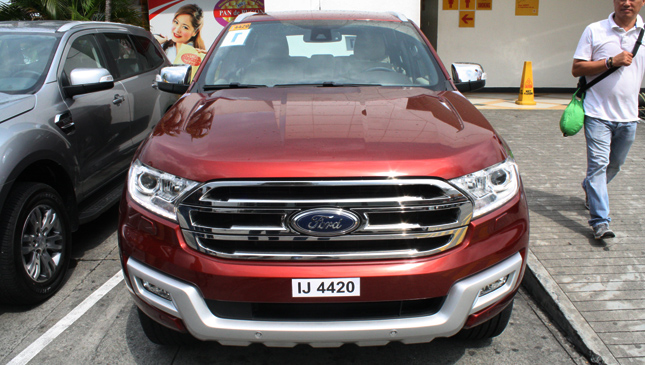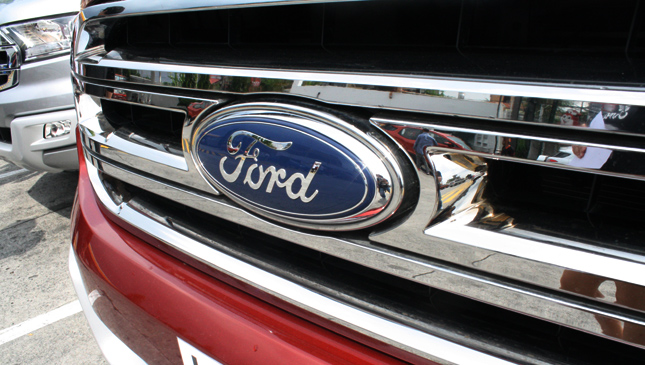 ADVERTISEMENT - CONTINUE READING BELOW ↓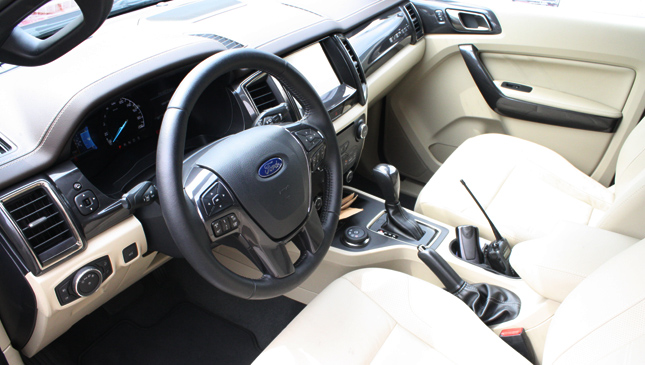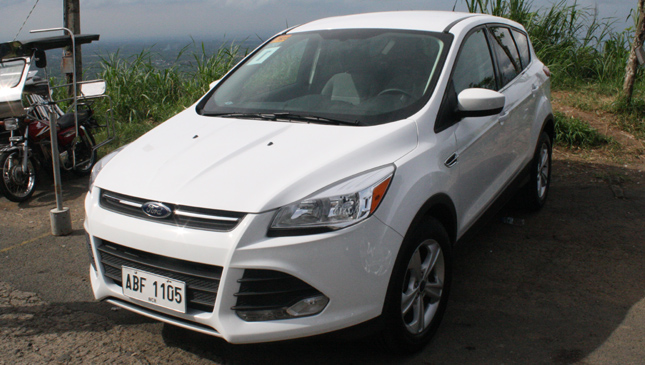 ADVERTISEMENT - CONTINUE READING BELOW ↓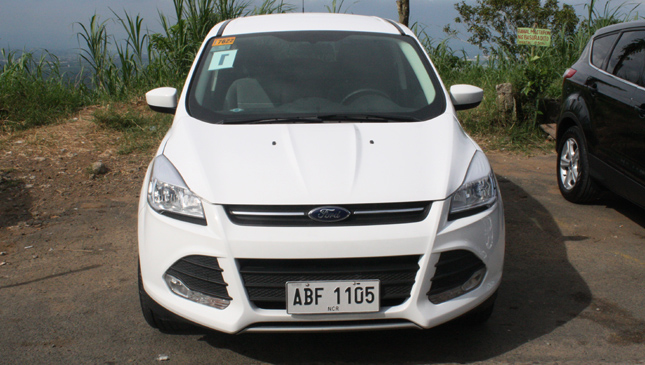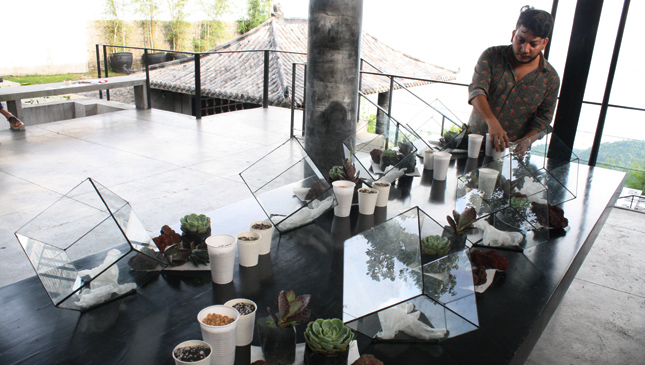 ADVERTISEMENT - CONTINUE READING BELOW ↓