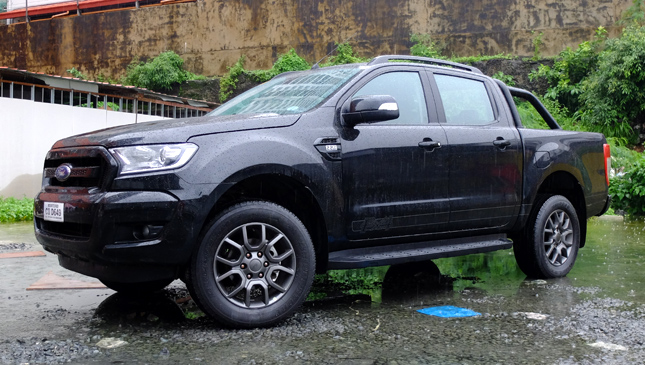 My family has owned pickup trucks for as long as I can remember—Nissan ones, if we're being specific. We owned two Pathfinders as family vehicles heading into the 2010s, and, the most recent addition to our garage is a current-gen Navara.
Looking back, this is what should've been my explanation when Dinzo, my editor, who at the time was interviewing me for an editorial assistant opening at Top Gear Philippines, asked me what my dream car was. My answer was the Ford Ranger, and when prodded why, I replied: "Because it looks cool." Not a good answer by any means.
Continue reading below ↓
Recommended Videos
Dinzo, probably wondering why he even bothered to make time for someone who'd prefer owning a mass-market pickup truck over a JDM legend or exotic Italian supercar, said something—I can't recall what—and just nodded. I guess it was in approval because I ended up getting the job anyway.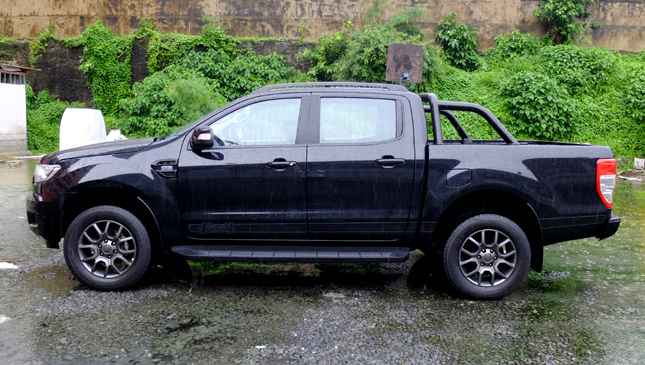 Fast forward three years since then, and my love affair with burly, macho pickup trucks has all but faded. Having large test units—SUVs and yes, pickups—has proven to be more of a chore than anything else at times, thanks to tight parking spaces, bumpy Manila roads, and the inability to squeeze in and out of traffic. I had shifted my preference to small crossovers and nimble hatchbacks. Boring, but practical.
Don't get me wrong, I still dig trucks, but just not to the extent I once did. So when a Ford Ranger FX4 rolled into the office garage and I was assigned the keys--during the same week both our Navara and a midsize SUV would be parked in our garage--I wasn't exactly too thrilled at the prospect of having to move a car each time I arrived home.
Lo and behold, I was reminded why my passion for trucks had disappeared during my first night with the Ranger. I found myself outside my house at 11pm, drenched by the pouring rain, while opening our steel gate so I could move out a Toyota Fortuner before squeezing my test unit into our humble two-car garage.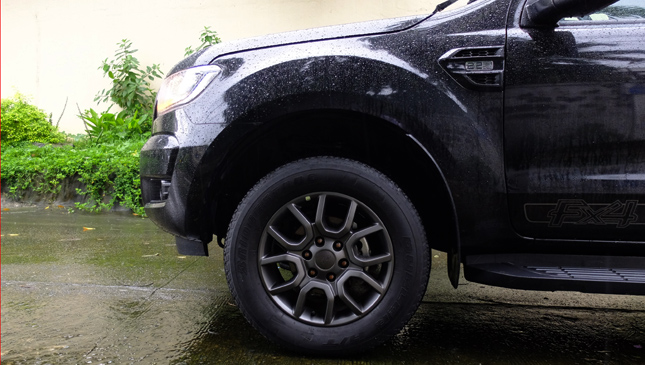 By now you're assuming the rest of this story will be about how much of a pain in the ass owning a pickup in the Philippines is. If so, you're wrong. In fact, it's the abovementioned wet weather that'll once again turn the tide in the Ranger's favor.
You see, some of my fondest memories as a child who grew up riding pickups was in the rain--and we're not necessarily talking about braving floods during the annual monsoon season (although we did push on through those conditions as well). Even the simplest things in life came back to me: Waiting in line at the drive-through in the middle of a downpour after classes were suspended by a storm, and riding with my friends in the cargo bed on bumpy EDSA. Not entirely safe, but a hell of a fun time though.
All of the above memories came rushing back as I stood in the middle of a partially flooded construction site, during a downpour, taking photos of the Ranger. "An hour ago I was bit**ing about having to get wet for a story on a Sunday morning, and here I am now reminiscing inside an empty lot, with wet socks and cold feet," I thought to myself.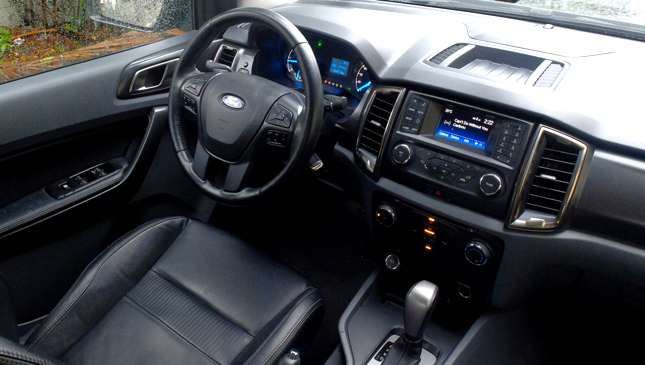 Nostalgia can really be something. But with the Ranger, there were a few noticeable differences.
For one thing, NVH levels have come a long way since my kindergarten days, and the Ranger's is relatively impressive for a modern pickup truck. Not that I'd complain over the sound of raindrops falling on metal as a kid--even to this day it's like music to my ears. Where it does fall slightly short is in the ride department. But while it's bumpy with an empty bed out back, I wouldn't consider it the worst in the segment.
This time, I also had control over the sounds. The Ranger FX4's entertainment system left me pleasantly surprised. Initially, I didn't expect much because of the absence of a touchscreen--but this impression didn't last as the button-based setup wasn't really much of a fuss to operate, and the speakers produced excellent sound quality. No longer was I at the mercy of the family driver, who's preference was limited to AM news stations and tagalog noon-time radio soaps.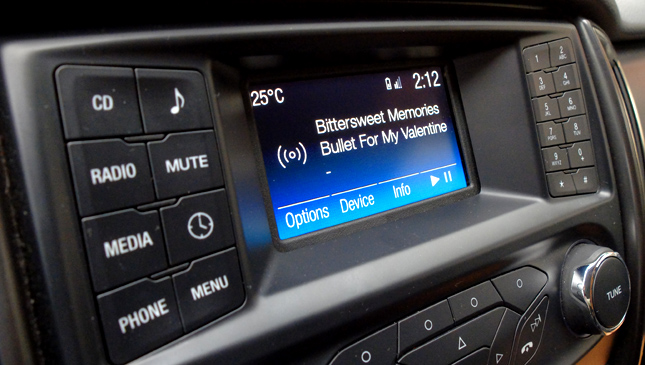 Finally, I was also behind the wheel plowing through puddles, watching raindrops slide to the side of the windshield from the driver's seat now. And while the Ranger's size still made it helpless in traffic and a challenge to park, its light steering made it easy to maneuver and the 158hp and 385Nm its 2.2-liter diesel provided was more than enough to get ahead of other cars on open highways--though this engine's days may be numbered, as we expect a new mill with the refreshed Ranger expected to arrive within 2018.
When the time came for me to hand the keys back to a Ford representative, the Ranger FX4 had made me reconsider my stance regarding pickups. The weekend was short and bittersweet, and the idea of owning a truck as a dream ride is once again up for consideration--even if it is just for the sake of nostalgia.