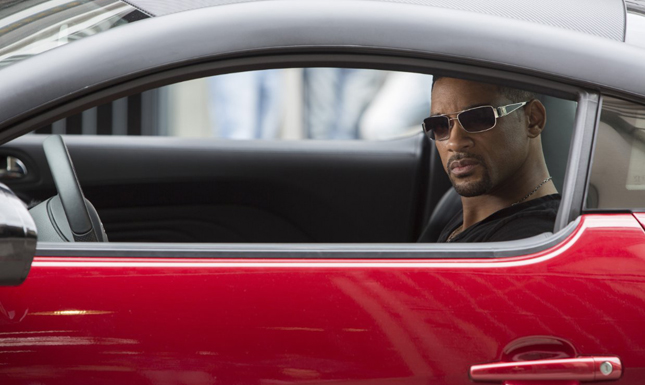 A disgruntled engineer, racing technology theft, a garage full of Ferraris, and a billionaire race team owner. This might sound like the 2007 "Spygate" controversy that involved Ferrari, McLaren and Renault, but it's actually part of the plot of Focus, Will Smith's latest movie that opened this week.
We got to watch this suspense-comedy flick care of Peugeot Philippines, whose RCZ coupe is driven by Smith in the movie. The product placement wasn't in-your-face, but let's just say the overall takeaway from the movie is that if the worst happened and you got into a bad accident, you'd want to be in an RCZ.
In this movie, Smith plays a con man named Nicky. Beautiful newcomer Margot Robbie plays Jess, his student in their swindling business. Like many Hollywood movies about theft, the illegal matter is glamorized a little. The thieves are portrayed to be crafty and one step ahead of the victims; the latter, meanwhile, are depicted as bumbling and careless, almost deserving to be robbed.
But the believable acting and slick production values draw you into the film, and you go along for the ride and root for the lead characters.
Focus takes a surprising turn--for us anyway--in the second act. It is set during a professional race weekend in Buenos Aires, where Nicky is about to make one of the biggest heists of his life. The race cars didn't look advanced enough to suggest this was a Formula 1-level competition, and there hasn't been an Argentine Grand Prix since 1998. They looked more like Champ Cars, and don't expect any Rush-style racing scenes either.
Continue reading below ↓
Recommended Videos
Still, we didn't expect the main part of the movie to be about motorsports, and a vital plot point involved the theft of top-secret racing technology from a team heavily associated with Ferrari.
Without spoiling too much of the film, we'll just say Focus is an entertaining way to spend one hour and 40 minutes. The actors are believable and good-looking, the production is first rate, there are fascinating twists and turns to the story, and those who follow motorsports will get a kick out of the wink at a real-life controversy.