As we've said before, this game really is an unexpected delight. Each car is a careful blend of weight, handling, speed, and boost, and you get a finely balanced and expertly crafted universe where a rubbish truck and a supercar can compete. Yes, folks, it's the world of Hot Wheels Unleashed, and after some exhaustive testing, we can reveal the six cars you need right now.
1) Bump Around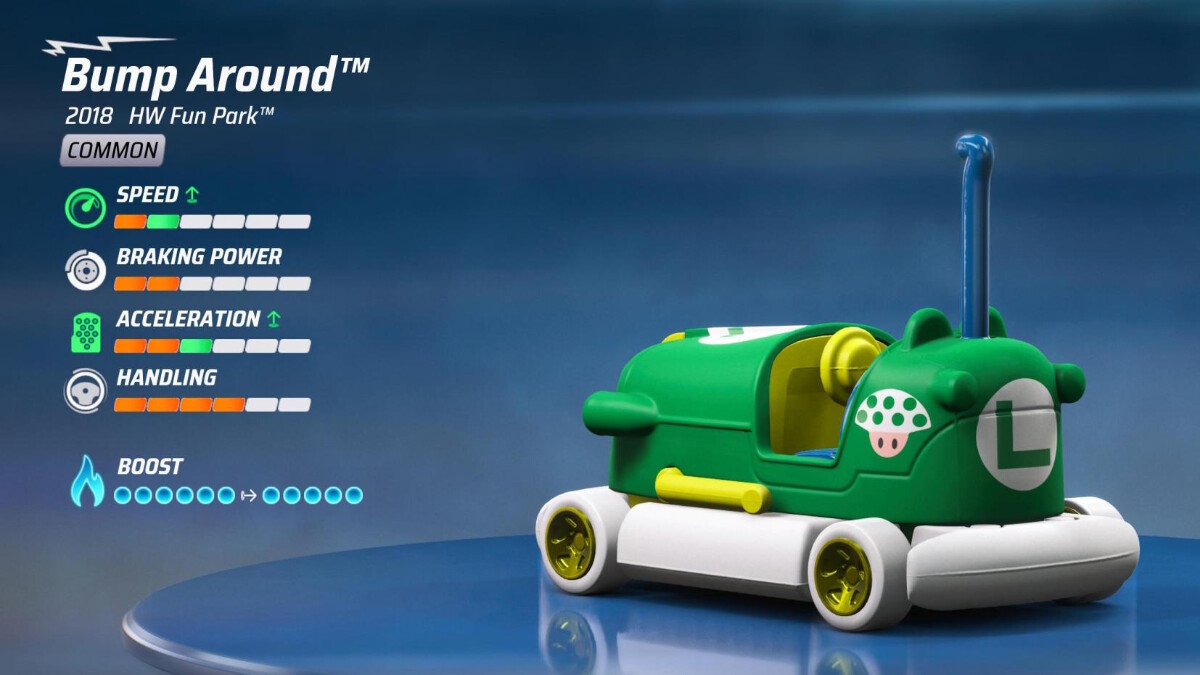 ADVERTISEMENT - CONTINUE READING BELOW ↓
Unsurprisingly, this one's very slow—so much that you may have fallen asleep before the first turn. However, the custom Luigi livery makes it unbearably cute, it's loaded with boost to keep it competitive, and its speed makes it perfect for new players to pick up the game.
Though perhaps, not online. Its weeny dimensions make it particularly susceptible to being rammed off the road by bigger cars. Ask us how we know.
Rating: 6/10. Don't use on Rainbow Road
2) DeLorean DMC-12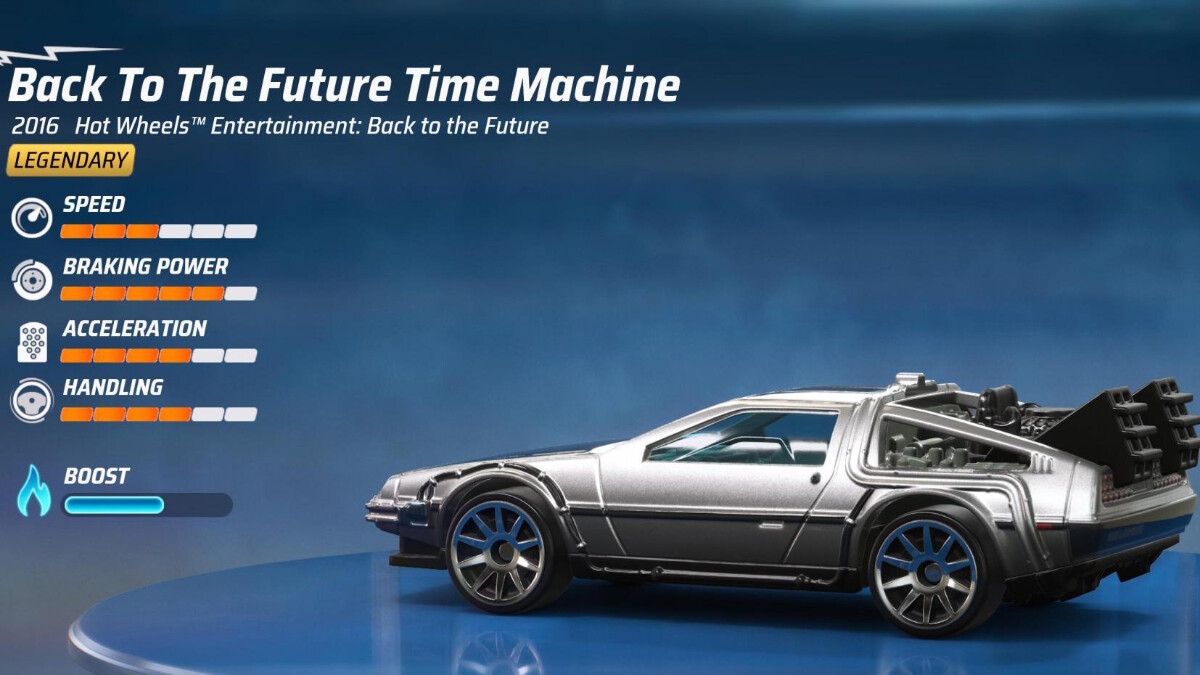 ADVERTISEMENT - CONTINUE READING BELOW ↓
Recommended Videos
The DeLorean isn't the fastest car, nor does it offer up the finest handling. And you can't upgrade it. And yet. And yet.
If you can make it five minutes into the game without screeching '1.21 gigawatts' in a flustered manner, you're already doing better than us. This will quite possibly become your favorite car in the whole game, not least because it allows for some close racing, and of course features those movie-star looks and that number plate.
Rating: 88/10. This is heavy
3) Koenigsegg Jesko
ADVERTISEMENT - CONTINUE READING BELOW ↓
Let's start with the best car in-game and what is, quite frankly, Cheat Mode. So fast and so well-resolved, it'll make everything including time trials a rather trivial affair.
In the so-called Real World, the Jesko features a 5.0-liter twin-turbocharged V8 and an active rear wing. On the floor of your basement in cartoon form? Magic. No other car gets close.
Plus, Hot Wheels has a community livery workshop allowing users to share their designs with the world. We couldn't resist a Buzz Lightyear scheme, because...well, why not?
Rating: 10/10. To infinity and beyond
4) Twin Mill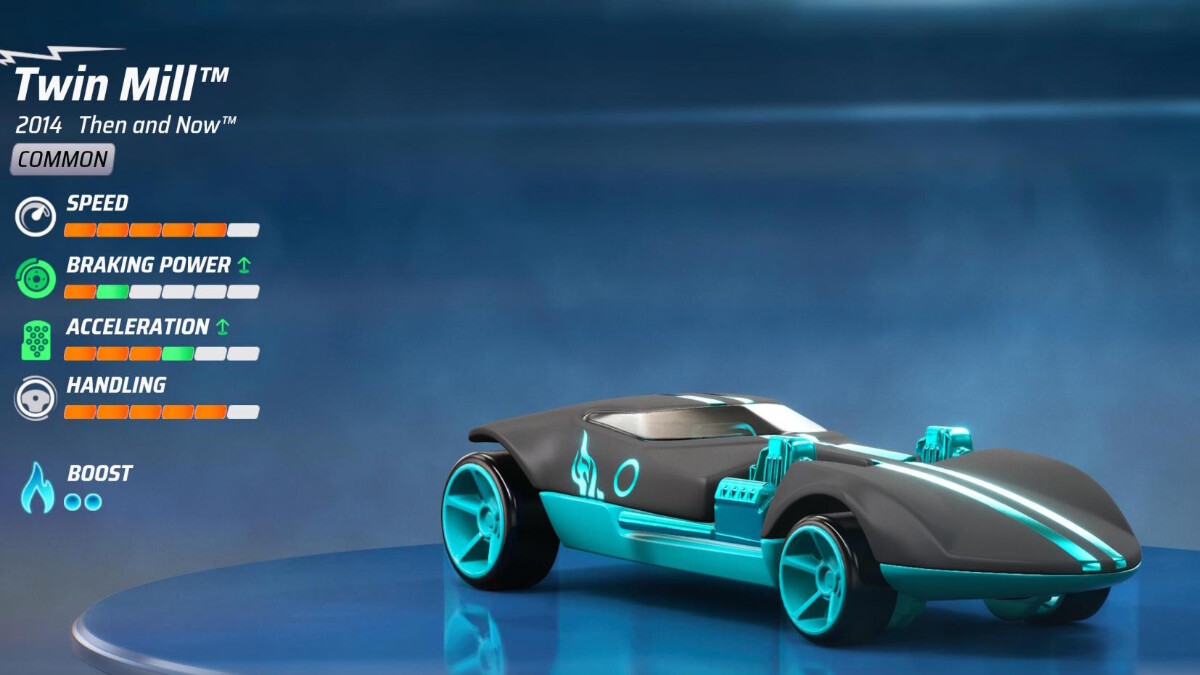 ADVERTISEMENT - CONTINUE READING BELOW ↓
We didn't get to fully upgrade the Twin Mill, but even without tweaks, it's possible to win a load of offline races. The car handles well, has some impressive top speed, and looks great drifting around your living room.
Rating: 8/10. Tron livery makes you quicker. Possibly
5) Winning Formula
ADVERTISEMENT - CONTINUE READING BELOW ↓
Forget Verstappen vs. Hamilton—2021's biggest on-track battle is a Winning Formula Hot Wheels car versus...everything else. If you can't get your hands on the Jesko because of your bad luck in the loot crates, this is your next best bet of beating those difficult time trials.
We of course decked ours out in British Racing Green.
Rating: 9/10. For sure
6) Incoming: Street Wiener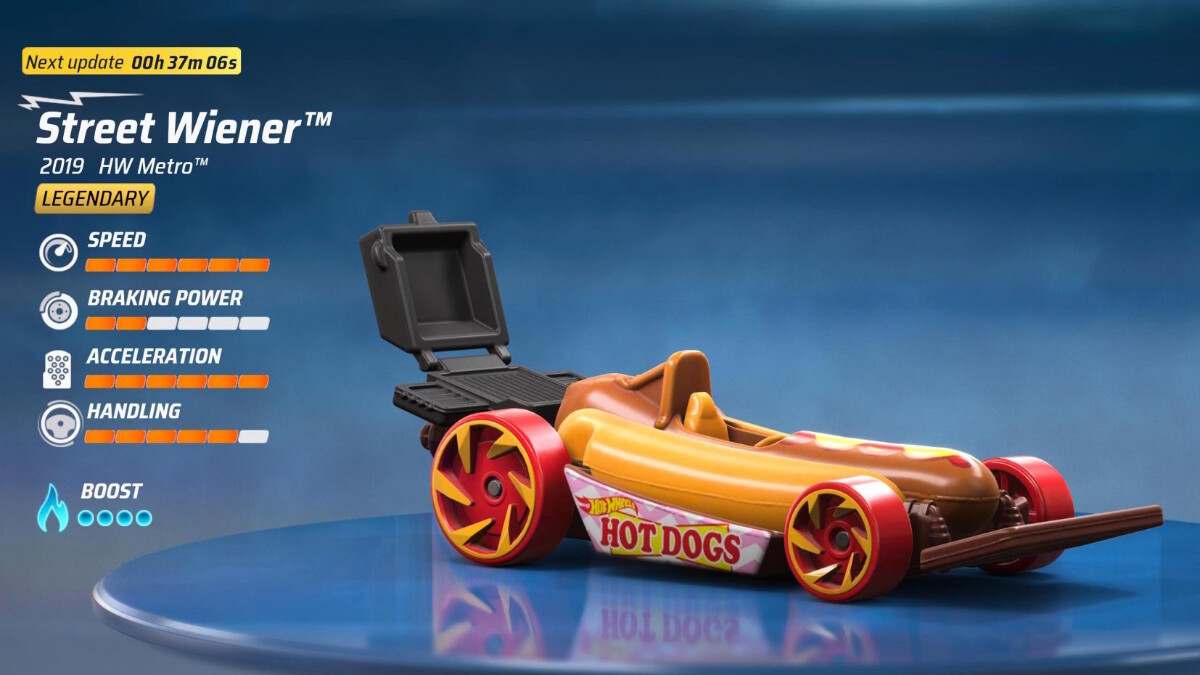 ADVERTISEMENT - CONTINUE READING BELOW ↓
Unbelievably, Hot Wheels Unleashed gives both the Koenigsegg Jesko and a car shaped like a sausage the same speed rating. Sure, why not.
Top Gear has yet to sample the delights of the Street Wiener, but frankly we can't wait, because it's a sausage car.
Rating: ??/10. Could be a wiener
NOTE: This article first appeared on TopGear.com. Minor edits have been made.