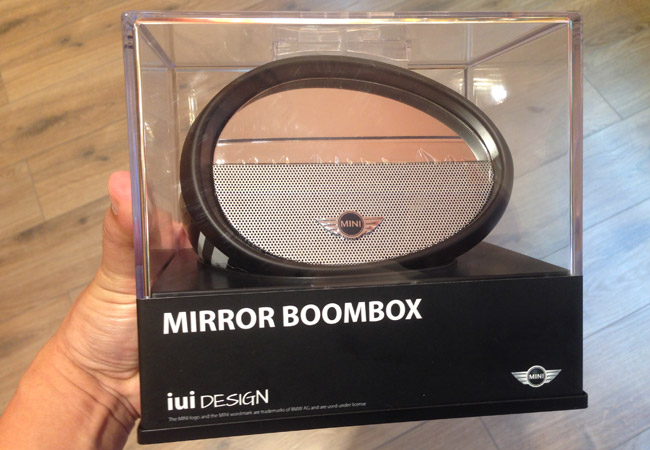 True petrolheads find a way to inject cars into just about anything: shirts, caps, bags, shoes, iPhone cases. And now these: portable speakers for your digital music. We stumbled upon these novelties one Sunday morning while looking for a power bank. We admit they caught our attention.
There's the Mini Mirror Boombox you see above, which would be pretty cool atop your office desk even if you don't actually own a Mini. It doubles as a, well, mirror for when you need to fix your hair before meeting the cute ladies from your advertising agency. It's just a bit too expensive though, costing P6,950. For that price, you can get a better-sounding small boombox with enough change for a Starbucks date with the aforementioned colleagues from the ad agency.
And then there's the Bluetooth-equipped Ford Mustang Slim Boombox below, which is cheaper at P2,950 but also doesn't visually impress as much as the Mini speaker. Then again, if you do have a Mustang waiting for you in the office basement parking, you don't really need to impress anyone with tin-can-sounding music.
ADVERTISEMENT - CONTINUE READING BELOW ↓
Both portable speakers are manufactured by IUI Design and are available at Digital Walker.
Photos by Vernon B. Sarne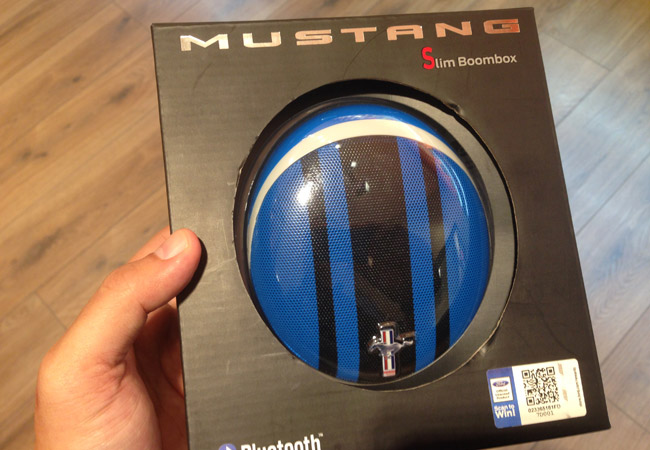 ADVERTISEMENT - CONTINUE READING BELOW ↓
Recommended Videos