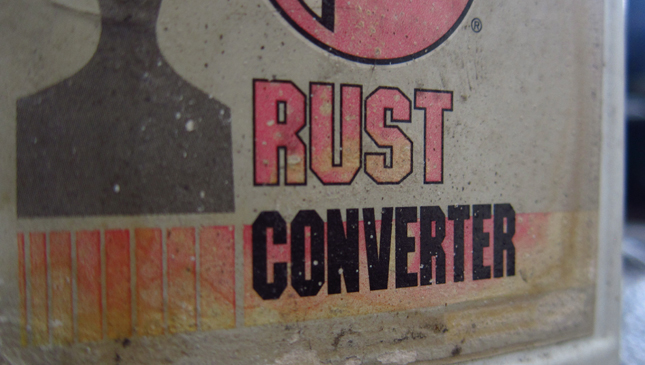 If you are able to catch rust early, you can remedy it yourself without having to resort to extensive body repair. You just need to know what to look for and have the right tools for the job.

Difficulty level
Medium. You need some good sanding and masking skills. You also run the risk of damaging the paint. Proceed with caution.
Things to check
Look in areas that are prone to moisture and condensation. These might not be exposed to elements. Look in the trunk, engine bay, drainage passages.
The gear
Fine-grit sandpaper, rust converter, protective gear, masking tape, primer
Continue reading below ↓
Recommended Videos
Extra tips
-Look underneath any protective covers or places where moisture collects.
- Places where there is friction can wear away the paint and expose the bare metal, making it susceptible to surface rust.

How to stop surface rust in its tracks:

1) Look for it
Surface rust, if discovered early, can be repaired right away. You just have to find it. On this Ford Ranger pickup I noticed it forming underneath the bed liner. I was expecting the worst, but after some closer inspection, it didn't seem that the rust penetrated too far.
2) Assess the damage before doing anything
Is it only on the surface? Then choose a fine-grit sandpaper to wear down some of the rust, but take care not too sand too deep. Cover the areas that you don not want to be damaged. Your masking skills will be put to the test. Try not to damage the paint that is still intact. Do note that there still has to be some traces of rust before moving on to the next step.
3) Apply the rust converter—carefully
Wipe the area down to make sure there isn't any dust. It's time to apply a coat of rust converter. Using a brush, dab the rusty area, but do avoid the paint that is intact. Don't let the rest converter drip on the areas with good paint. It's advisable to leave the converter on overnight.
4) Wait overnight
For the rust converter to work, there should still be traces of rust on the metal. After waiting overnight, the rust (iron oxide) will turn into a blackish iron phosphate. This is a good base for paint. We recommend sealing the area with surface primer to protect the area from further deterioration. If you want to take this job a step further with a nice layer of fresh paint, consult your trusted paint and body shop.