COVID-19 was something we just didn't see coming. But now that we can add 'pandemic' to the global horror show that has been the past five years, let's talk about the practical things you can do while you're at home to make sure that your car doesn't disintegrate as quickly as the social order outside your door.
Yes, drivers of the world, cars really can live up to the 'use it or lose it' maxim. Exceedingly complex machinery relies on regular use, movement, and lubrication to ensure that it doesn't seize, corrode, or perish. And because we don't know how long this particular miasma will last—estimates tend to range between six and 18 months—our tips will be of the long-range-survival variety, which seems fitting enough at the moment.
So, explain that it's not your car, it's you—that it's just a break, not a breakup, and that you promise not to drive any other cars while you're apart. And then give your car one last bit of love and attention before the long months ahead.
Read part one here.
5) Mind the mechanical bits.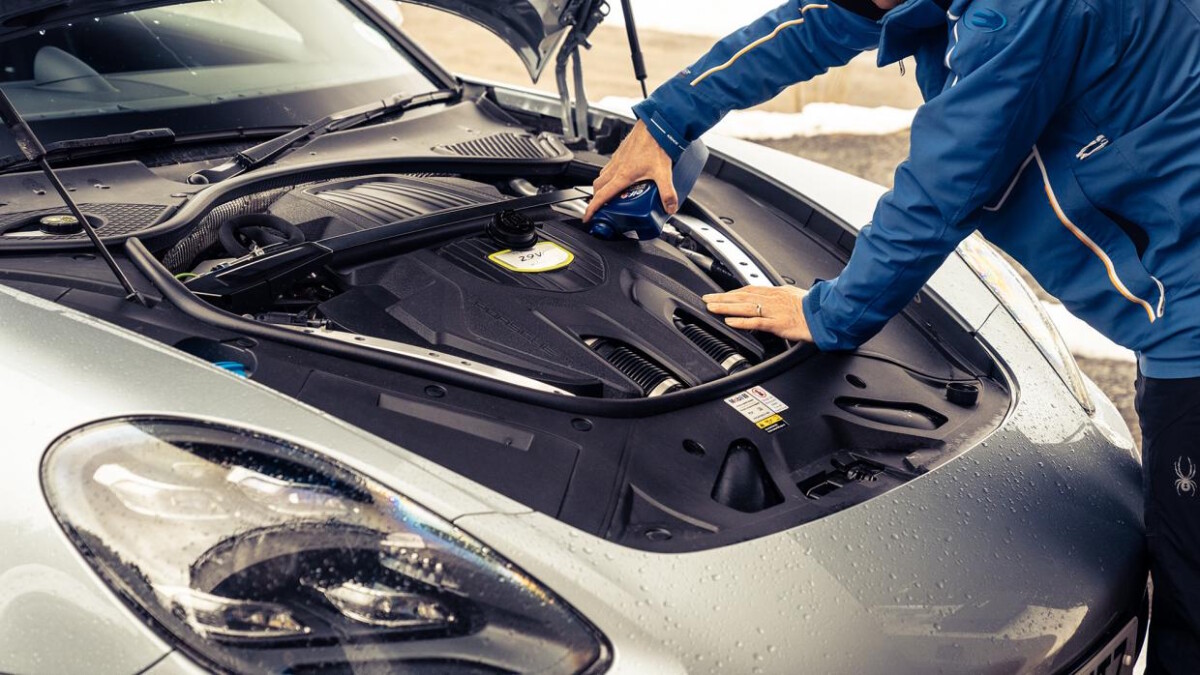 Continue reading below ↓
Recommended Videos
Servicing facilities are open, so now's the perfect time to get your oil changed and have the status of your car's other fluids checked. You can also opt to replace the coolant/antifreeze, but the chemicals in antifreeze—essentially very non-potable alcohols—are pretty stable and generally won't need refreshing before you drive again, if the coolant is in good shape today. Don't top up your radiator with tap water—it's full of dissolved salts that will eat your radiator alive. If your level is low, replace the coolant with the approrpiate mix of coolant and distilled water.
Brake fluid is hygroscopic (it absorbs water), meaning it will cause brake lines and parts to rust, which will make for an exceptionally interesting, if brief, first drive once you've pulled it out of storage. So, make sure it's in good condition and water-free (this usually requires a mechanic) and have it replaced if it's not up to code. An even better but more expensive option is to replace your current brake fluid with a silicon-based alternative, which isn't hygroscopic, but you'll have to flush the old stuff out first.
It's a tempting idea to spray bare metal bits with WD-40 or a similar water-displacing lubricant for obvious reasons, but you might struggle to find an appropriate surface—modern cars are pretty well-protected these days. If you're still keen, spray unpainted, untreated, and exposed bits of metal, with the very obvious exception of your brake discs or pads—lubricated braking surfaces are one of life's great no-nos. We have one area we'd suggest spraying: The tray that holds that battery—if it's in the engine bay, that is. If it's inside the cabin, it's probably pretty safe. And the smell of WD-40 is known to attract wild Stigs, so exercise caution.
A better idea is to put a sparing amount of lithium white grease on door latches and locks, trunk and hood hinges, and roughly any other bit you can think of that's not road-facing, but needs to swing, latch, or pivot. It's a grease so it won't run, and it's water-resistant, which will help avoid rusting and seizing.
6) Don't forget the tires.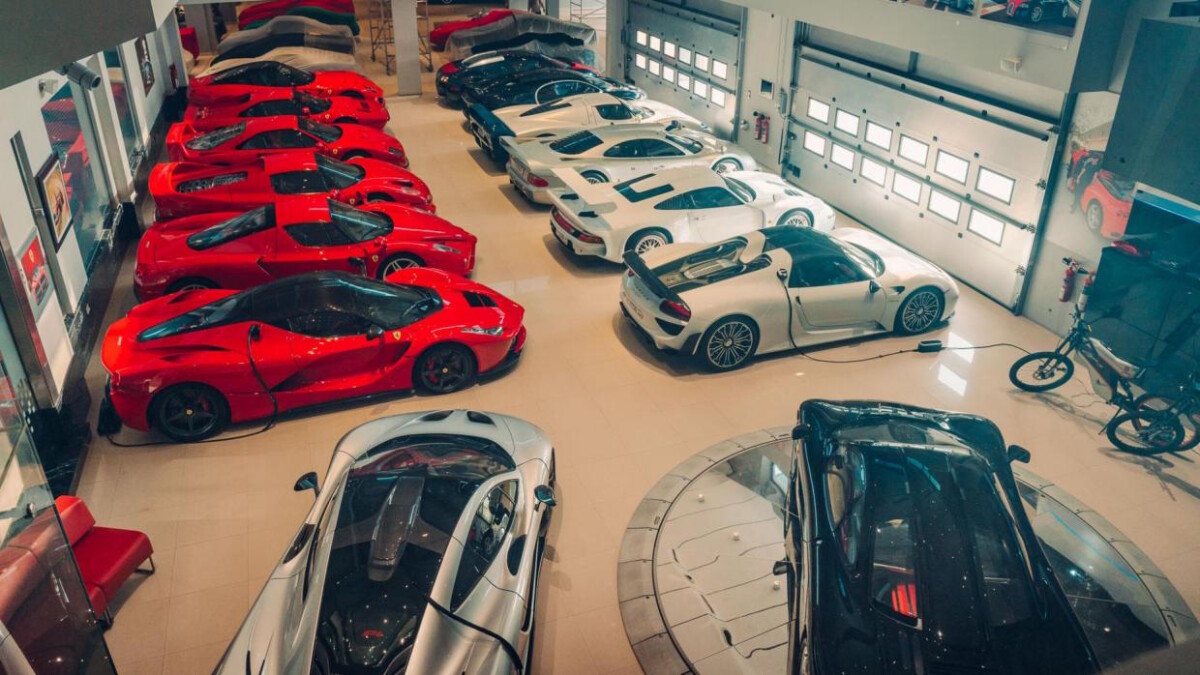 Tires will lose air pressure over time, so pump them up to the recommended pressure for a heavy load. That way, when you coax your car out into the world again, you're not damaging your rims with under-inflated tires. You'll also reduce the likelihood of flat-spotting tires if they're well-inflated.
You might be tempted to just jack up the pressure, but we'd advise against it. Don't ever inflate past the manufacturer's maximum cold-inflation pressure, which will be written on the sidewall of the tire.
Finally, if you have the time, money, and inclination, you could buy a set of specialized mats that increase the tire's contact patch and spread the weight of the vehicle out over a larger area. If you don't want to go that far, squares of carpet or some underlay can insulate the tires against cold concrete. Don't use a yoga mat—how else are you going to get any exercise in the coming months?
Or, if you're really gung-ho, you could remove the wheels completely and store the car on jack stands. If you do choose this option, make sure to only place wheel stands in manufacturer-approved lift points. Otherwise, you'll bend something important and much more expensive to replace than a tire. Oh, and still inflate your tires to road-going spec and store them on their side.
7) To fuel up or not to fuel up?
Unlike coolant, gasoline doesn't really last all that well. That's because it's a refined product from crude oil and had to undergo fractional distillation to exist; it doesn't occur naturally in nature. And, because nature is nature, gasoline will degrade over time—generally anywhere from three to six months.
This is due to one of the very things we need from gasoline—its volatility. Volatility means a lot of things in various contexts, and has been conflated in a lot of cases with 'flammable.' But what it really means, at least in this context, is that it evaporates easily.
If gasoline is left in your tank for months, volatile compounds in it will...well, be volatile, and evaporate. What's left in the tank reacts with the oxygen in the air around it and oxidizes, forming gums and varnishes and things that are much worse in an engine than gasoline. These will clog filters, injectors, and fuel lines, and generally ensure that you have a bad time. So, the gasoline in your tank will go from trouble-free fuel to an almost-flammable, contaminated mess in the space of six months.
And with this in mind, we're going to recommend that...you fill up your tank as soon as possible. It may sound mad, but fuel pumps, gaskets, and lines rely on having gasoline in them. Left to go dry, they'll seize, rot, and perish. Plus, with more air in an empty tank, there's more surface area for oxidation and space for condensation to form. And you don't want either of those things. The best bet, once you have a full fuel tank, is to pour in some fuel stabilizer, which protects the fuel against evaporation and oxidation for up to two years, depending on the manufacturer.
Diesel lasts a lot better, due to its comparatively low level of refinement. It'll last for up to a year with no intervention, but it's still best to fill up, because condensation can form inside half-empty fuel tanks. This applies to gasoline as well, but there are much worse problems from oxidation. Keep your diesel car's tank brimmed, and consider a diesel fuel stabilizer, which keeps water and oxidation to a minimum. Diesel will oxidize, albeit more slowly than gasoline. But do you really want to tangle with a common-rail diesel system when you could avoid it by pouring a little stabilizer into a tank of fresh fuel and leaving it at that?
In both cases, pour in the additive as soon as you fill up, and ideally drive a decent distance—enough to warm the car up—before parking in the garage. This ensures that good, stable fuel is in your lines, pump, and filter.
If you drive an electric car, take this opportunity to fully-charge your car and leave it plugged in. On-board systems can manage the charge level and ensure the battery remains in top condition—you won't constantly be drawing charge.
8) Prep thine garage.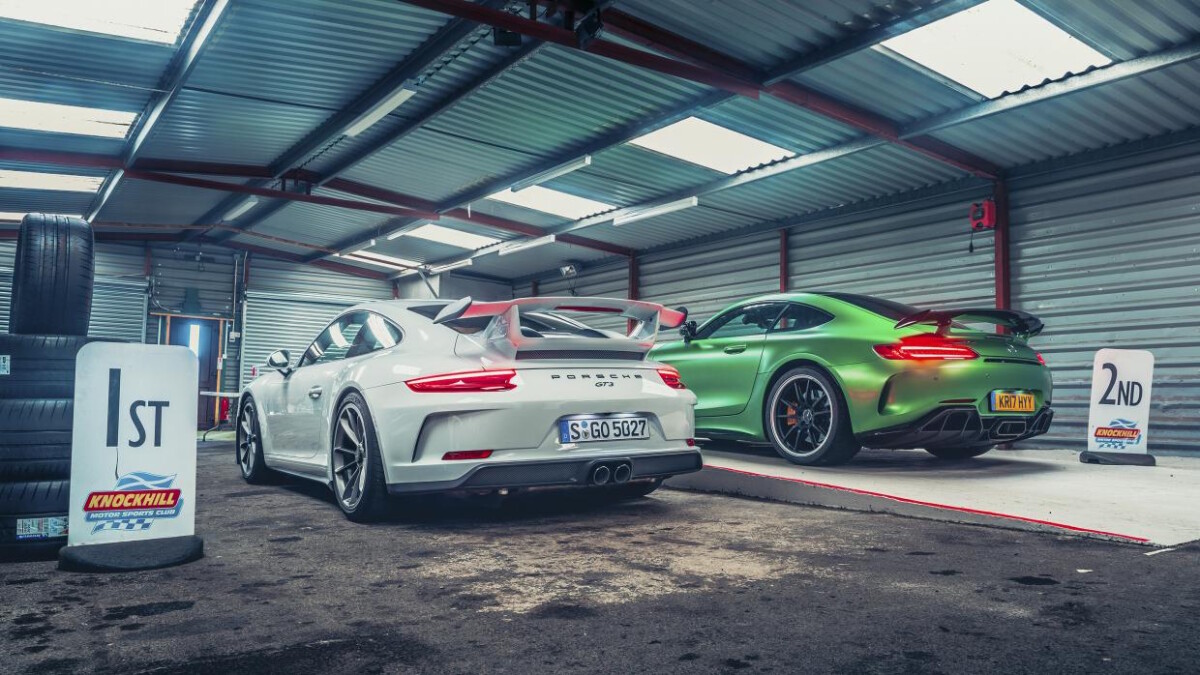 If your garage is clean and dry, your car will fare better than in a dirty, damp space. Stock up on pest control and water-absorbing items, and clean your garage within an inch of its life.
If you have a few tubs of dessicant dehumidifier, put them in the cabin—moisture is never, ever your friend when storing a car. Mildew is never your friend, regardless of the situation.
NOTE: This article first appeared on TopGear.com. Minor edits have been made.