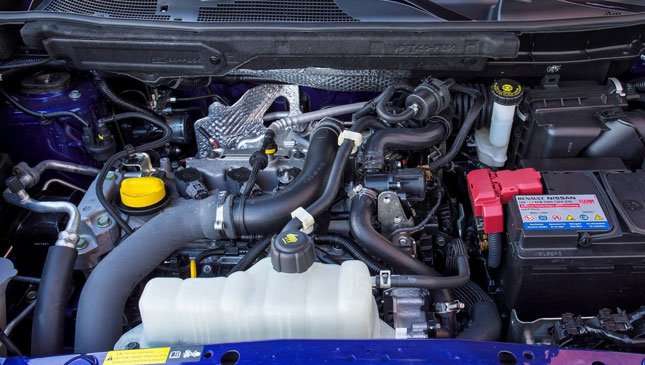 Owning your first new car is an exciting rite of passage. The new car smell, the thrill of washing it on your own (for the first few days, at least), the humble bragging on social media, and yes, the convenience of having your own wheels.
Most modern cars are very reliable these days, with some being more idiot-proof than others. A fellow enthusiast likes to call such cars as "gas n' go." You put gas in the car, and you go. No doubts about whether the car will start the first time. No fears that a warning light will suddenly pop up. The ideal daily driver is essentially an appliance that you can use for many years until you get tired of the look or it finally falls to pieces (unlikely). If you follow the maintenance schedule, and if you have a basic sense of car maintenance, you can reasonably expect your car to run perfectly fine for many, many miles.
ADVERTISEMENT - CONTINUE READING BELOW ↓
Here are 10 quick tips to keep your ride in tip-top shape:
1) Check the fluids every week.
Coolant, water reservoir, oil, brake fluid, power steering, automatic transmission fluid (if applicable), and the windshield washer. There should be no significant loss in any of these except the washer fluid on a week-to-week basis. If there is (for example, from full a week ago to half-full), this could indicate a leak somewhere.
Check the ground underneath the car for any telltale leaks or puddles and trace the origin (a few drops of condensation from the A/C system is normal, though). If everything's good, you should only need to top up the washer fluid and water reservoir.
2) Follow the 5,000-7,500km maintenance schedule.
Depending on your car's make and model, the service interval is important to your car's wellbeing. The primary service is the oil and filter change, but this may also include several other services such as cleaning the A/C filter, recharging the freon, and changing the transmission fluid, and any other fluids and filters. Spark plugs are also replaced every year.
ADVERTISEMENT - CONTINUE READING BELOW ↓
Recommended Videos
3) Check tire pressure every week/full tank.
Tires gradually lose tire pressure after several days, but they also gain a few psi as road and tire temperature increase. These have a recommended tire pressure, taking into account your average passenger and cargo load. You'd do well to follow these guidelines (it's usually printed on the driver's side door panel), but one or two psi above/below the recommended won't hurt the car and will let you tailor the ride quality to your preference.
If one full tank of gas lasts you a week, get the tire pressure checked right after you gas up, preferably while your tires are still cold in the morning. Watch out for noticeably soft tires (say, 5-10 psi below the usual), indicating a slow leak somewhere. Inspect the tire but don't pull out the foreign object, which is usually a nail or bolt. The tire will quickly deflate if you do, and you don't want to ruin it by running flat. Bring it to a vulcanizing shop so they can patch it up and save the tire.
ADVERTISEMENT - CONTINUE READING BELOW ↓
4) Mind the tire rotation, alignment and balance.
Have your tires rotated every six months or 10,000km to maintain even tread wear. When you do this, that's when you'll need to have them balanced and/or aligned.
5) Find out if you really need to have it rust-proofed.
Some casas may try to sell you on a four-figure "paint protection" service. Unless you park right by the sea or live in a snowy climate, you don't need this. The shell of the car already has several layers of primer and paint to protect the metal from rust.
6) Check your battery.
Depending on your usage, the battery will last anywhere from a year to two. A telltale sign that the battery is about to die is hesitation to turn over on startup. When in doubt, bring it over to a battery shop so they can check it for you.
7) Do not ignore your timing belt/chain.
ADVERTISEMENT - CONTINUE READING BELOW ↓
This is probably the most critical item in your service manual that you don't ever want to ignore. When this breaks, your engine will freeze and you'll be stuck with an overhaul. The recommended replacement schedule is somewhere between 60,000-70,000km, depending on the car.
8) Know when you need a transmission overhaul/clutch replacement.
"Overhaul" is a scary word, but it's just a routine service if you're talking about the transmission. When your car's gears begin to slip or refuse to engage, that's a sign that the clutch is worn out and needs replacement. Don't ever let a service advisor tell you that the entire transmission needs to be replaced, especially if it's less than 100,000km old!
9) Know if you really need 95/98 Octane gasoline.
Not really, but it helps. Unless it's a luxury/sports car, most daily driver gasoline engines do okay with regular unleaded (93 Octane), but some run better with higher grade gasoline. However, if you have a minor engine mod like an aftermarket ECU chip, some knocking may occur with 93 Octane (especially during the summer when temperatures are higher). In that case, spending several hundred pesos more for 98 Octane will result in smoother operation and peace of mind.
ADVERTISEMENT - CONTINUE READING BELOW ↓
10) Have the Italian tune-up.
Metro Manila traffic is hell on an automobile and qualifies as "extreme road conditions" because of the incessant stop-and-go that's hard on the transmission, and the fumes ingested by the air intake. Once a week, or at least once a month, take your car to a longer drive where you can gently work the upper ranges of the gears and blow out any crud from the pipes.