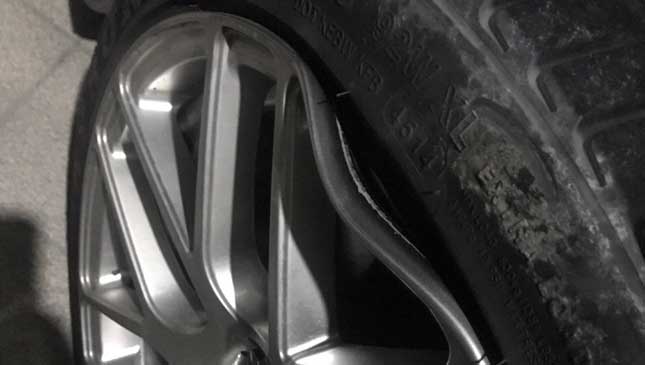 Almost every Pinoy motorist knows that our roads are nowhere near perfect, and their condition gets worse during the rainy months. This can turn your drive into a slalom challenge of avoiding potholes.
I honestly can't help ponder that this is one of the reasons why some car manufacturers shorten vehicle warranties here. It's deeply excruciating to feel and hear that jarring moment when you've hit a gaping hole hidden within a puddle, in what seemed to be a decently paved road. Even more painful is when you check to discover your rim has taken the form of Quasimodo! Double facepalm!
I've had my share of pothole mishaps in the past and figured out a means of improving my chances of avoiding them, especially when conditions hamper my visibility. A friend of mine recently had an unfortunate rim-busting incident along the truck lane of Roxas Boulevard, and this is what compelled me to share this article to our dear Top Gear PH readers.
ADVERTISEMENT - CONTINUE READING BELOW ↓
Just in case you haven't observed, potholes usually occur along the wheel path of big buses and trucks. During a downpour, rainwater can hide these ruts, turning them into axle-breaking booby traps especially in the darkness of a stormy night. Here's how to avoid them: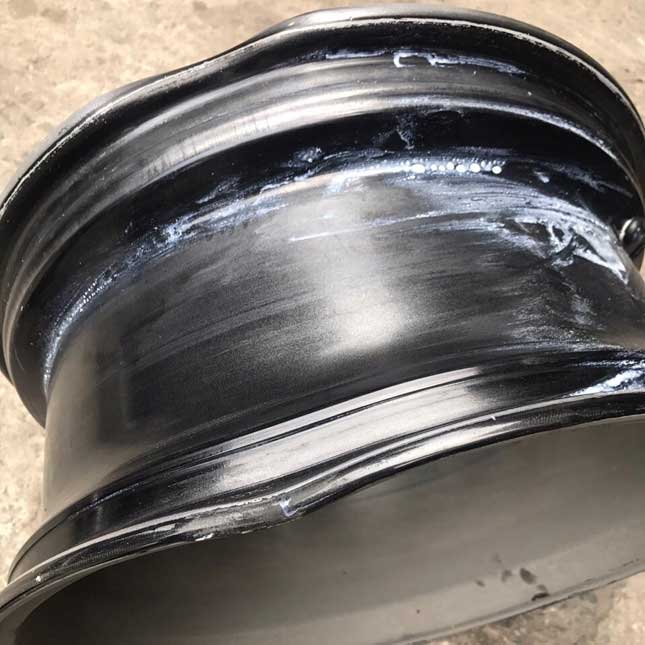 Whenever you're driving on a two-way highway and the other way is clear, keep your driver's side wheels running by the center line or broken white lines without crossing over to the other lane. If reflectors are present on the center line, please don't run over them as it can cause their dislodgment or unnecessary wear on your suspension. Just keep your wheels running by them if road conditions allow for it. This position also places your passenger side wheels running somewhere along the center of your lane, coursing between the majority of ruts when present.
Of course, when there are oncoming vehicles on the other lane, give room. If traffic gets heavy on the opposing lane, you can also run your passenger side wheels by the edge or shoulder line of the road, this time placing your driver's side wheels somewhere along the middle of your lane. This is okay provided there isn't flooding or too much rainwater accumulating along the side/shoulder.
When it comes to truck lanes, such as the ones along C5 and Roxas Boulevard, it is simply best to avoid traversing them as much as possible! In addition, safely veer away from large puddles along highways and main roads as they can hide surface damage.
Even our tollways aren't free of ruts at this time of year, which usually form along the outer lane where most heavy vehicles run along. I'm not one who would promote hogging of the overtaking lane, but in cases where the outer lane is too risky to tread, it is completely sensible to stay on the more intact overtaking lane for your safety.
Reminder: Never let your guard down, avoid speeding, and keep absolute focus at all times. Though I may have established somewhat of a pattern with this method, there are other possibilities for mishaps out there. Don't get fixated on potholes alone or straddling lanes. Instead, train your eyes to multi-task and gauge conditions as you move along cautiously. Be ready to make safe, evasive maneuvers when needed, and try to see as far down your path in order to better anticipate scenarios (such as road erosion, landslides, road hazards, or vehicular accidents) that may arise.
If the rain becomes too heavy, by all means pull over and let it weaken until you feel your skill level and senses can confidently hack the drive again. As much as possible, avoid traveling during stormy weather.
In the dodgeball match between your car and potholes, never let the latter win. Be a responsible motorist by reporting road damage to the appropriate authorities so it can be repaired as soon as possible, preserve cars and, most important, save lives. That includes sending data to popular navigation apps in order to inform users ahead of time. Always try to keep the odds in your favor. Drive smart and stay alert!
ADVERTISEMENT - CONTINUE READING BELOW ↓