Husqvarna entered the Philippine market with a bang. The Swedish motorcycle brand arrived with a lineup packed with a handful of some of the most stylish lightweight naked bikes you can find.
I was one of the many people who flocked to the dealership in Bonifacio Global City just to see the Huskies up close. As much as I fancied Husqvarna's bikes, however, I wasn't in the market for such a motorcycle then—nor did I have the budget for it.
Recently, I was given the chance to try out the Husqvarna Svartpilen 401, the bike I actually like the most in the lineup. A new big bike still isn't on my shopping list this year, but I know a lot of you may currently be on the fence about getting a new motorcycle. After spending a few days and riding a few hundred kilometers with this two-wheeler, I can safely say it's now on my top-three list of bikes to consider when I'm finally ready for an upgrade.
I've come to realize a lot of things, and I've narrowed my thoughts down to five simple reasons why you should buy a Husqvarna Svartpilen 401. Of course, no bike is perfect, so I also included two reasons why you should opt out of this one.
First, the five reasons you should buy a Husqvarna Svartpilen 401:
1) It's gorgeous.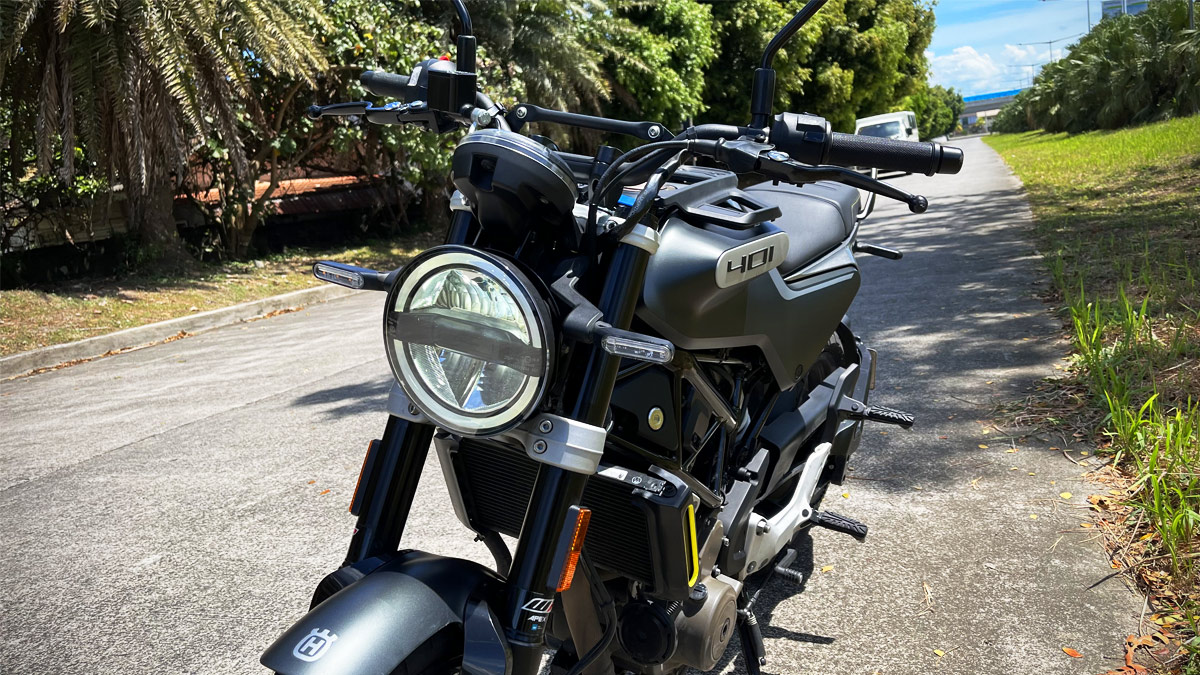 When I first laid eyes on the Svartpilen 401, I was stunned. As a fan of neo-classic bikes like the Honda CB650R (just launched here recently with an asking price of P504,000), I just find the Svart absolutely beautiful. It's got a classic headlight, inverted front forks, round side mirrors, and a fuel tank that just doesn't look like anything you've ever seen before. Let's not forget the subtle yellow accents that complete the bike's look. It's got a good mix of modern styling with retro design cues. There's just no other bike in our market outside of the Husqvarna lineup that looks like this one. It's that plain and simple.
Now, if you're cracking your fingers as you read this, getting ready to let out your frustrations in the comments section, let me stop you here. I understand the designs of these Huskies are polarizing, so if you disagree with this one, we get it. Carry on, we won't even argue. Then again, we reckon you might not be reading this anyway if you didn't dig the Svartpilen 401's style.
ALSO READ:
New number coding scheme banning cars twice a week could take effect on May 1
MMDA proposal requires your brand-new car to have the same plate ending as your existing one
2) It's great for beginners.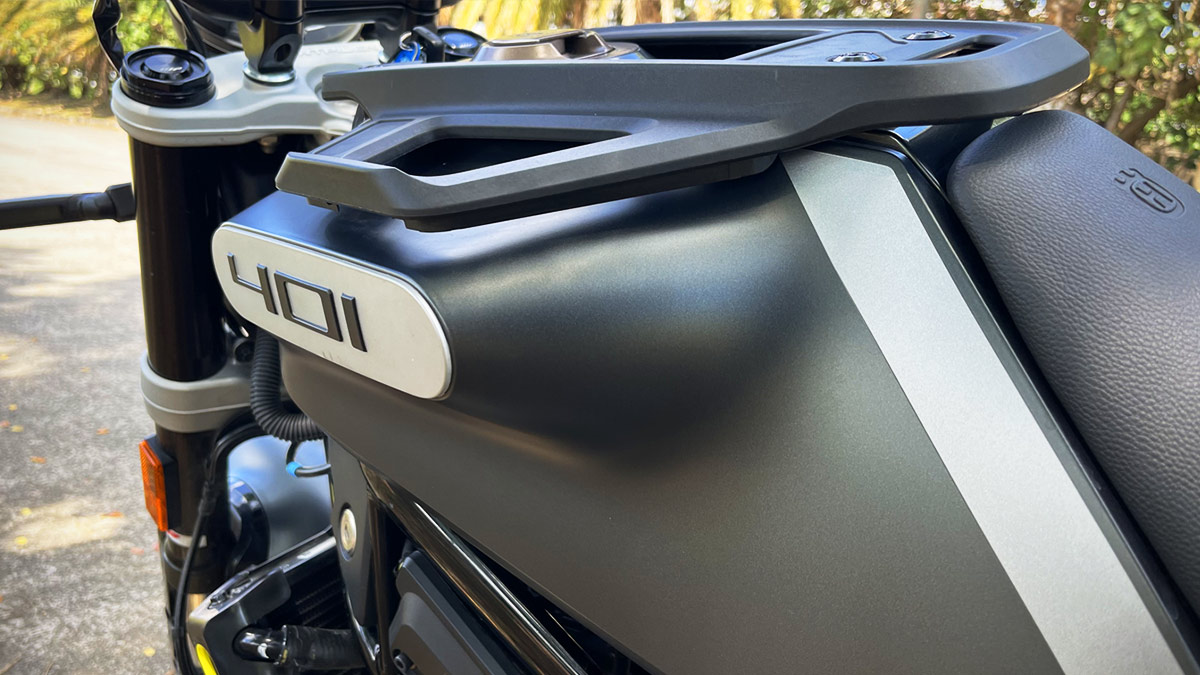 The Husqvarna Svartpilen 401 is a very light bike, so it's quite easy to handle. It's powered by a 373cc liquid-cooled, single-cylinder engine that generates 44hp and 37Nm of torque, which is just right especially for those looking to finally get their feet wet and try out riding on the expressways. But more on the engine later.
As I mentioned, this bike's design is a mix of modern and retro, and the same can be said for the tech. The instrument cluster may be a simple LCD display, but it's complete with a trip meter and timer, fuel and temperature gauges, a side-stand indicator, and a gear indicator. The bike also gets adjustable brake and clutch levers as standard. All of these are nifty additions for any newbie rider.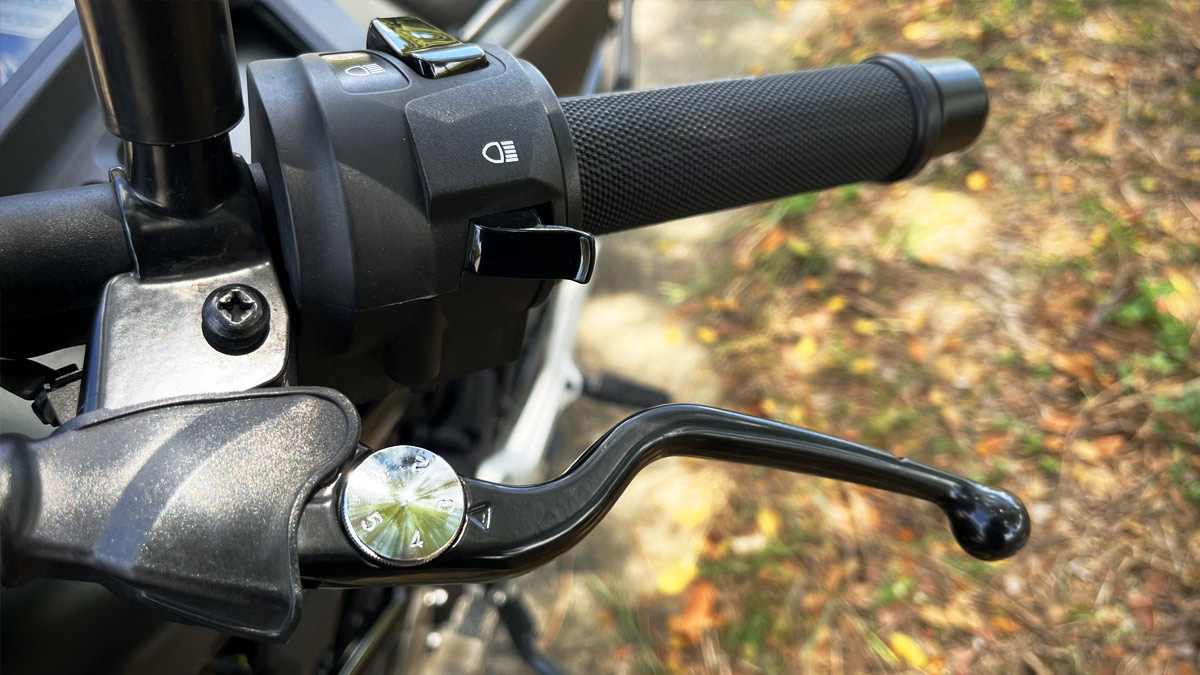 Another feature that makes the Svartpilen 401 a good starter bike is ABS. Hard-braking safely in a 150cc scooter without ABS is easy, but doing so in an expressway-legal motorcycle that can reach speeds north of 100kph will be difficult. Having ABS will prove beneficial especially for inexperienced individuals.
One thing to note with this Husky, though, is that the seat height is a bit high. I was told at the dealership that the unit I got was already an "Asian-spec" and was set in the lowest ride-height adjustment possible, yet I found myself still tiptoeing a bit. For context, I'm about 5'45" tall. If you're smaller than that and aren't adept at handling big bikes yet, starting off may be a bit difficult.
3) The bike's a lot of fun to ride.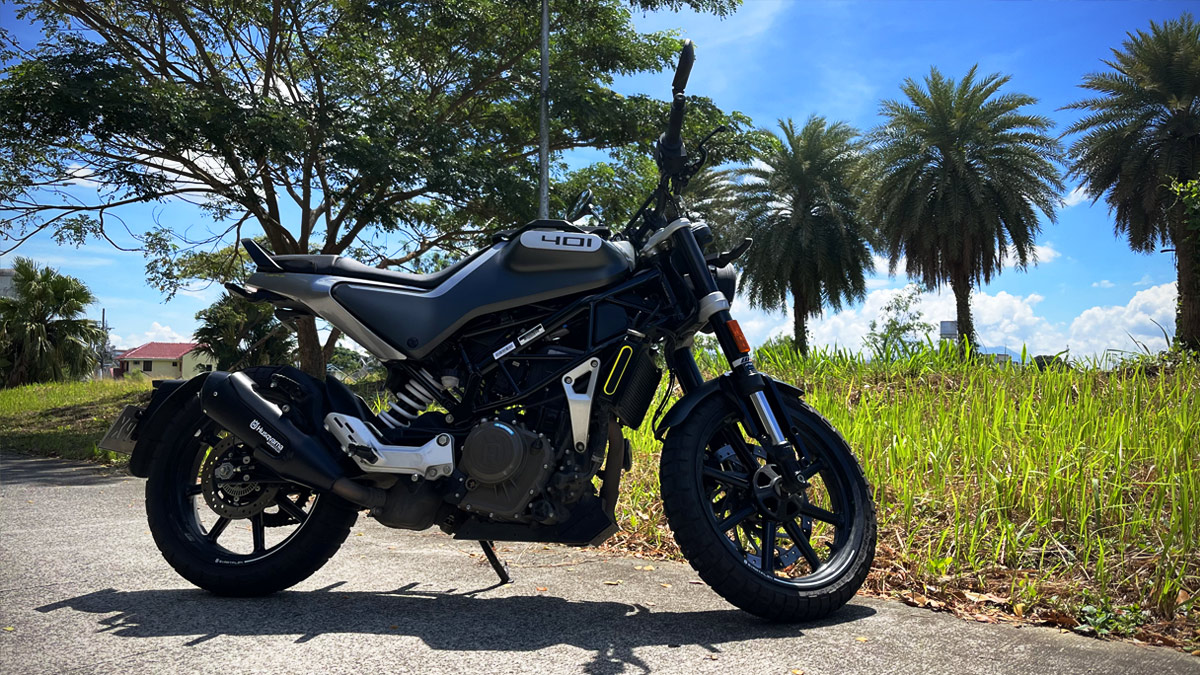 Some of the characteristics that make the Svart 401 a good bike for newbies are also the ones that actually make it an absolute joy to ride. In addition to being lightweight, the bike has a thin frame, so it's very quick on straight lines and very agile through corners. The relatively small engine also helps in keeping curb weight as low as possible.
The engine, as mentioned earlier, is just right for the bike. It's not too big and powerful, but neither is it lackluster in any way. The Svart 401 is very quick off the line, and you can easily reach highway speeds in a jiffy. As a neat bonus, you can also make use of clutchless shifting at high revs. It can feel a bit jerky at first, but it's actually pretty convenient, especially when you're riding on a track.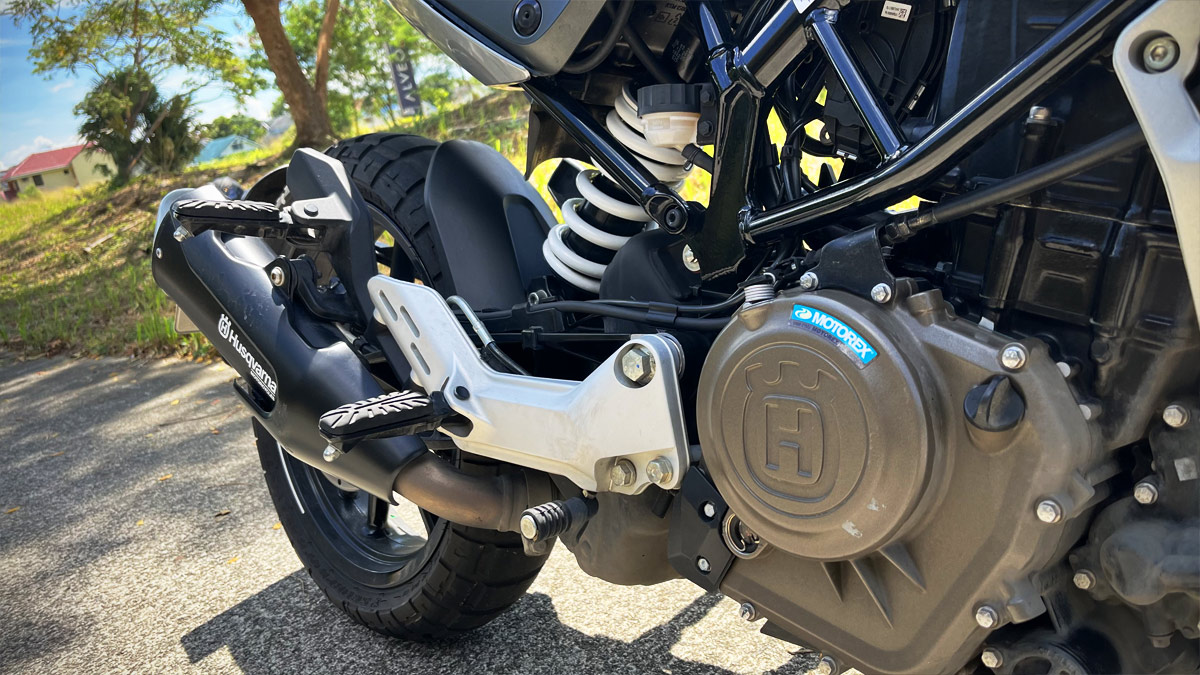 Speaking of which, I wasn't able to ride the Svartpilen 401 on the track, but after some aggressive riding through open provincial highways down south, I already have an idea of just how fun this bike will be in a closed circuit.
4) It's quite comfortable, even for the pillion rider.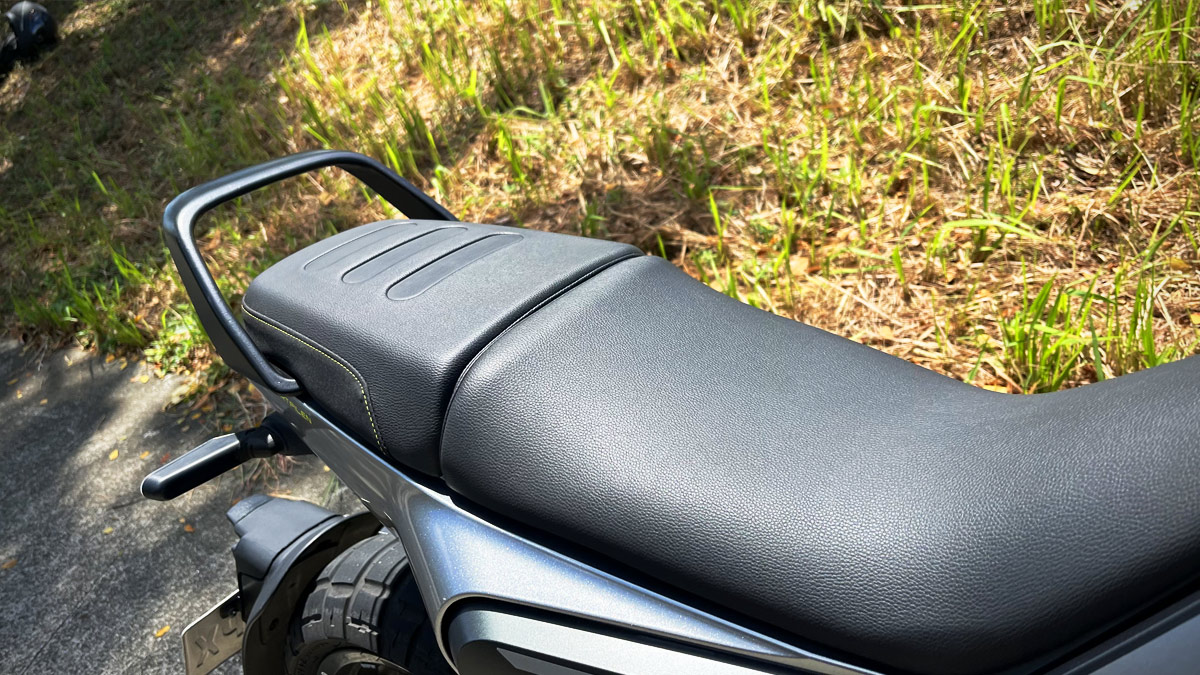 Tiis-ganda. That's what I've always said about these Huskies, but that was until I got to try one. The riding position may look a bit aggressive, but it's similar to any other naked bike. As for the seat, it provides good cushioning and is easy on your bottom on long rides.
To my surprise, the pillion seat is quite comfy, too. But I wasn't the one who tried it out. My girlfriend, who's also tried out backriding on many other bikes, attests to it. We once tried out the BMW C400 GT and she found its pillion seat to be too wide for five-footers like her. With the Svartpilen 401, she had no complaints. If you're someone who usually rides with an OBR, this is something you should take into consideration.
ALSO READ:
Everything you need to get your LTO registration in order
Driving an unregistered vehicle? Here are the fines and penalties
5) It's affordable.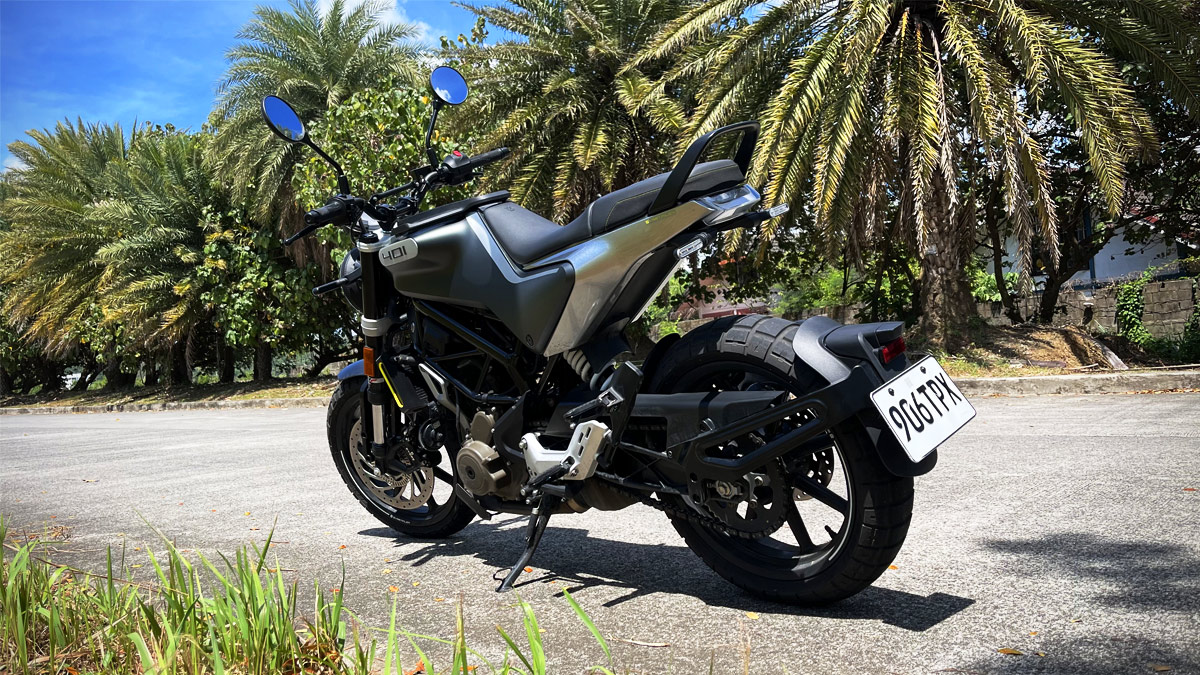 At just P295,000, the Svartpilen 401 is easily one of the most affordable expressway-legal bikes in our market right now. The price may still be steep when compared with that of, say, the Kawasaki Dominar 400, but the latter clearly isn't as fun or stylish as the Husky.
And here are two reasons you shouldn't buy a Husqvarna Svartpilen 401:
1) It's too small.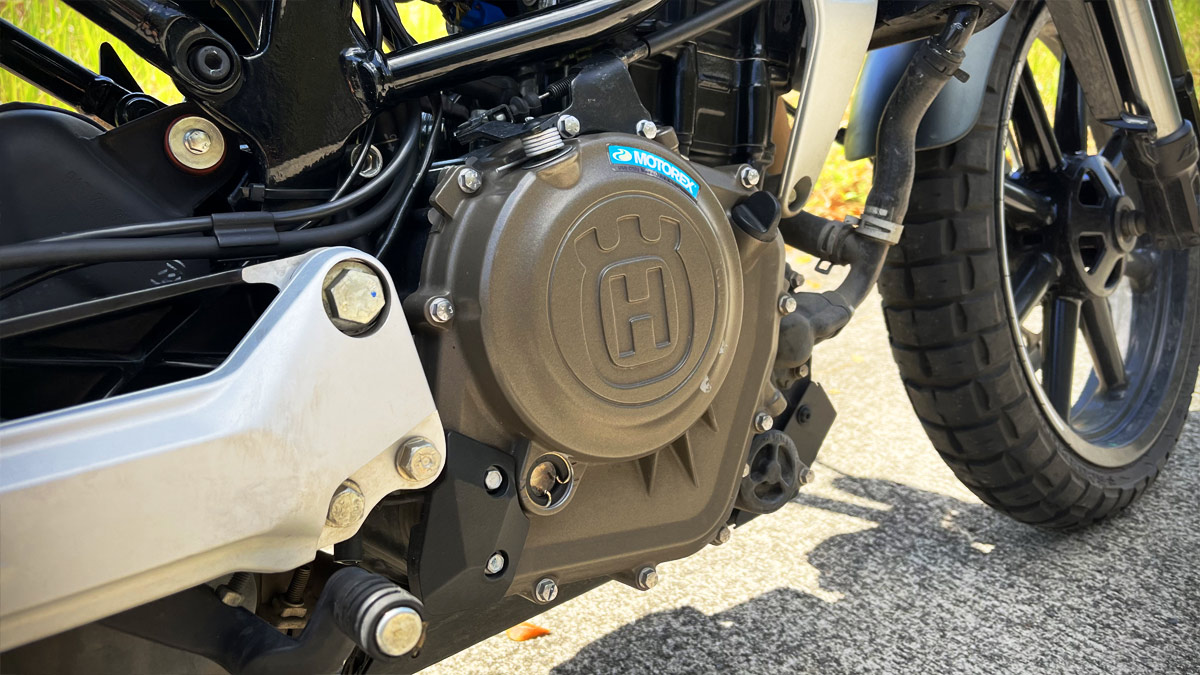 The Svartpilen 401 is small in a couple of ways. First, the bike itself is small, so tall riders may find the riding position a bit uncomfortable. There are some workarounds, but you can only adjust the ride height up to a certain point, so this could be a deal-breaker.
Second, the engine is small. I still love the Svartpilen 401 and I feel like it fits my needs, but I'll be realistic here and say that the 373cc powertrain will only be adequate for typical riding and cruising along highways. It will never be enough for advanced riders who love pushing their bikes to the limit on the track. Its performance (and engine note) also pales in comparison with units packing bigger displacements and more cylinders. If you're used to louder and more powerful machines, this Husky may not be the naked bike for you.
2) You live far away from any service center.
There aren't a lot of Husqvarna dealerships in the metro yet, let alone outside of it. If you live several hours away from the nearest dealer or from any authorized service center, you might want to rethink getting a Svartpilen 401 or any Husky for that matter. I think there are a lot of shops and mechanics out there that can carry out basic repairs and maintenance for these bikes, but when it comes to getting genuine parts for bigger jobs, for example, you're going to have problems.
Do you agree with the seven points we've discussed here? Chime in through the comments section.