Ladies and gents, this two-wheeler you're looking at is called the 'Nightcrawler.' And as far as gas tanks on motorbikes go, this has got to be one of the sharpest-looking tanks we've ever seen.
This is a customized version of a 1986 BMW K100 inspired by the Lockheed F-117 Nighthawk stealth jet, and my goodness, what a custom bike it is. The naked bike-slash-café racer-slash-scrambler was assembled by Crooked Motorcycles, a team of two guys hailing from the town of Memmingen in Bavaria, Germany.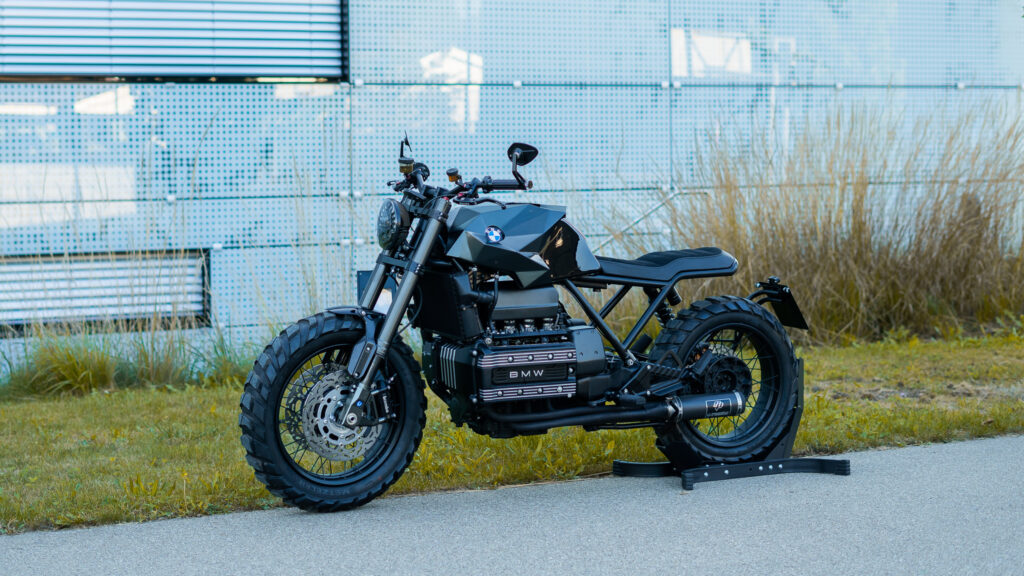 It's got the whole retro look going for it, mixed with a bit of modern-meets-crazy design. It features this sleek, black finish accentuated with some hints of chrome and, of course, the colors of the BMW badge.
The bar-end side mirrors mounted on the TRW handlebar, the Motogadget digital instrument cluster, the snazzy JW Speaker LED headlamp, and the fully-adjustable closed cartridge forks highlight the front end. The hand-stitched leather seat makes up the rear.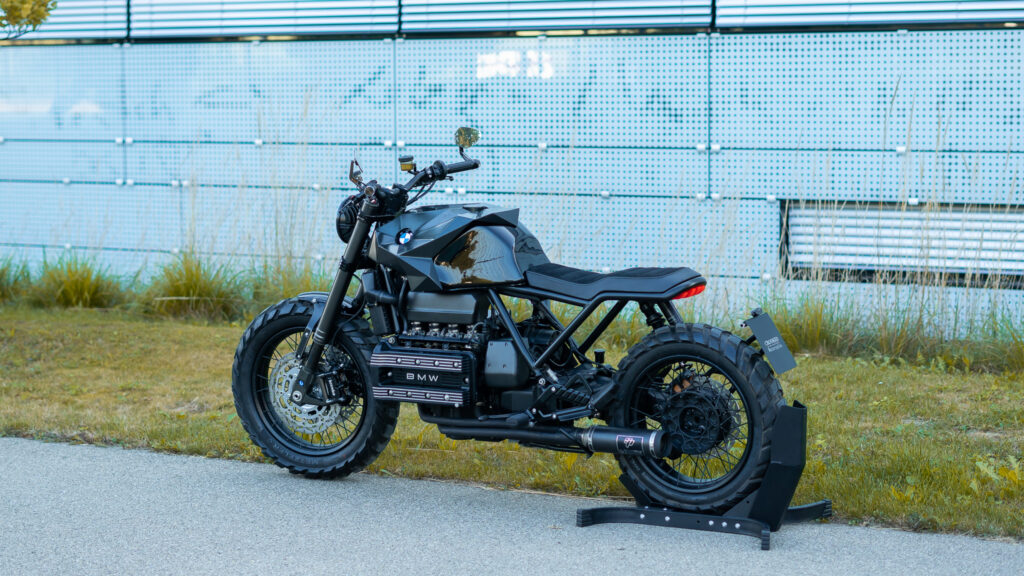 Meanwhile, underneath the thin frame are the black powder-coated in-line-four motor and the matte black OEM exhaust pipes. Stuck onto the latter is a superlight Cobra SPX carbon muffler with a removable dB killer.
The bike's shoes are pretty interesting, too. The Nightcrawler sports a R100RS spoked wheel up front and a GS wheel out back, both of which are shod in chunky Karoo 3 tires.
The star of the show, though, is still the outrageous tank. The bike's makers say that it was first designed in 3D and its pieces were then cut out of DC01 cold rolled steel using a water jet.
The tank was then masterfully welded together and painted in a beautiful black finish that matches the overall look of the bike, and it looks astonishing.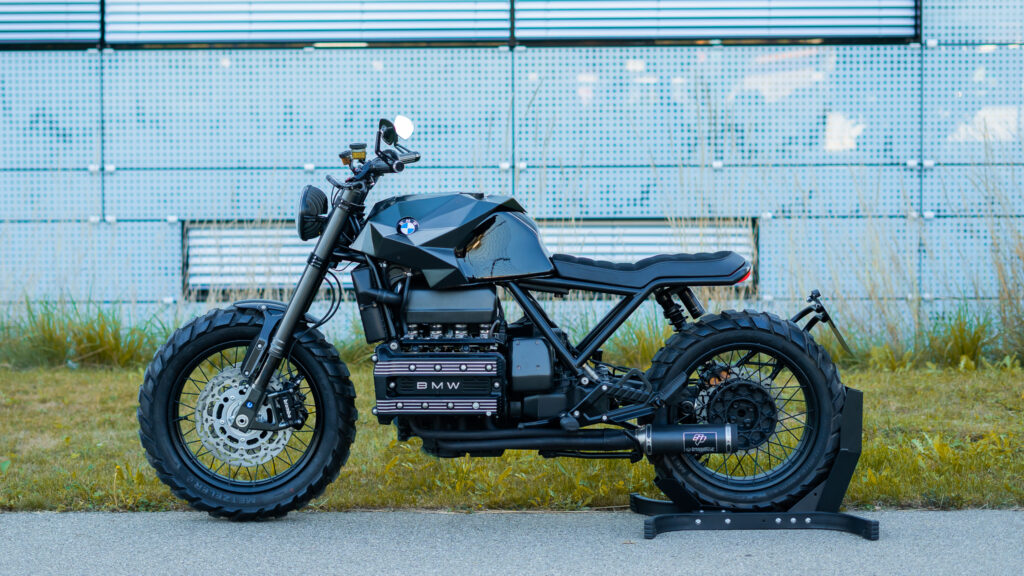 No power outputs, no pricing, no nothing—a look is just about all we get with the Crooked's Nightcrawler. But we're not complaining. We're just hoping we get to see this in the metal someday, and we'll make sure we won't cut ourselves trying to feel that tank. What do you think? Fancy it as much as we do?