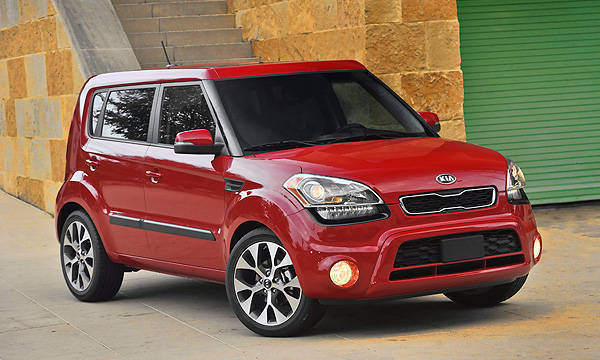 If there's one reason why some carmakers and distributors don't bring in some variants of their vehicles, it's mostly because they blame how dirty or impure the local fuels are, making these incompatible with their engine technology. What's really perplexing is how this is still being used as a convenient excuse when other brands, most especially the luxury ones, have been bringing in diesel-powered versions of some of their models for years.
Well, the latest vehicle we've discovered to do so is the diesel-fed 1.6-liter Kia Soul.
Despite faring well in the global market, the diesel-powered Soul isn't being offered locally because, according to Kia's Philippine-market distributor, Columbian Autocar Corporation, the brand's Korean head office won't allow it.
"They say that the local diesel fuel is too dirty, that's why we can't bring it in," CAC marketing manager Boying Soriano told TopGear.com.ph.
While we readily took Soriano's answer at face value, we can't help but wonder why Hyundai can bring in the diesel Accent hatchback when it essentially uses the same 1.6-liter U Diesel mill of the Soul.
ADVERTISEMENT - CONTINUE READING BELOW ↓
Since both Hyundai and Kia are part of the Hyundai Kia Automotive Group, is this proof that the former is the conglomerate's preferred brand over the latter? Or is it simply because HARI moves a lot more cars in our market than CAC, hence the preferential treatment?
ADVERTISEMENT - CONTINUE READING BELOW ↓
Recommended Videos