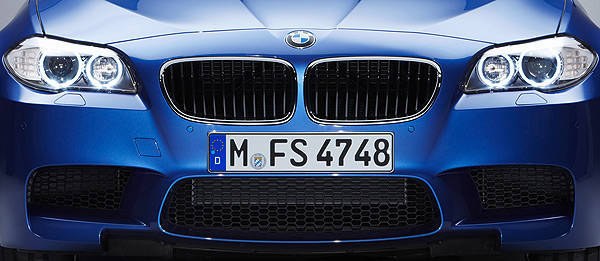 BMW remains the world's best selling premium-car brand with its global sales rising 9.3 percent to 128,446 units for September compared to the same period last year. This puts BMW ahead of its competitors with Mercedes-Benz's sales at 120,982 and Audi with 120,200 units for the same period.
"At the end of the third quarter we find ourselves well on course to deliver our target of more than 1.6 million vehicles in 2011 and to remain the clear number one among premium manufacturers once again this year," BMW's head of sales Ian Robertson said in a statement according to AutoNews.com.
Overall sales of BMW AG, which includes the Mini and Rolls-Royce brands, for the first nine months of the year is at 1.23 million units. For September alone, BMW AG sold 159,214 vehicles to register a growth of 11.4 percent.
For the BMW brand, the X3, X1 and 5-Series models accounted for 51,691 of September's total sales of 128,446 units with the 5-Series proving to be the most popular with 27,811 units sold last month. Since January, the BMW brand has reportedly sold 1.02 million cars, a rise of 14.5 percent over 2010 figures.
As for the Mini brand, it sold 30,387 units in September, a rise of 20.5 percent compared to last year's figures. Helping to boost Mini's sales is the Countryman which reportedly sold 76,000 units since its launch at the 2010 Geneva Motor Show. Mini sales since January have supposedly increased by 24.1 percent to 208,216 units.
Rolls-Royce, meanwhile, saw its sales go up by 41 percent in the first nine months to 2,441 units compared to last year.